May 17, 2023 - Wednesday - Today we were in Temecula, CA to visit the Rose Haven Heritage Garden. The 3.4 acre garden is owned and maintained by the Temecula Valley Rose Society. The purpose of this non-profit group is to encourage the appreciation, study and cultivation of roses.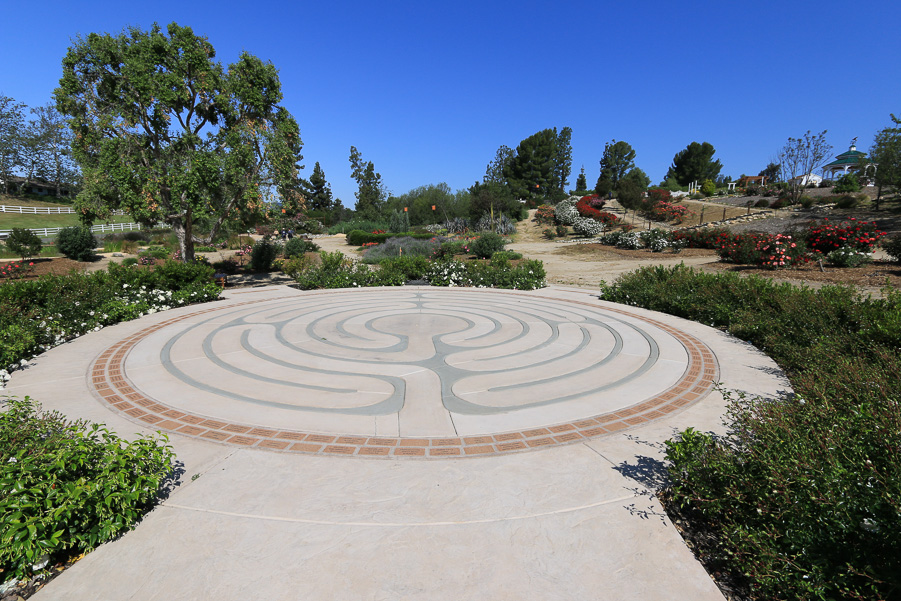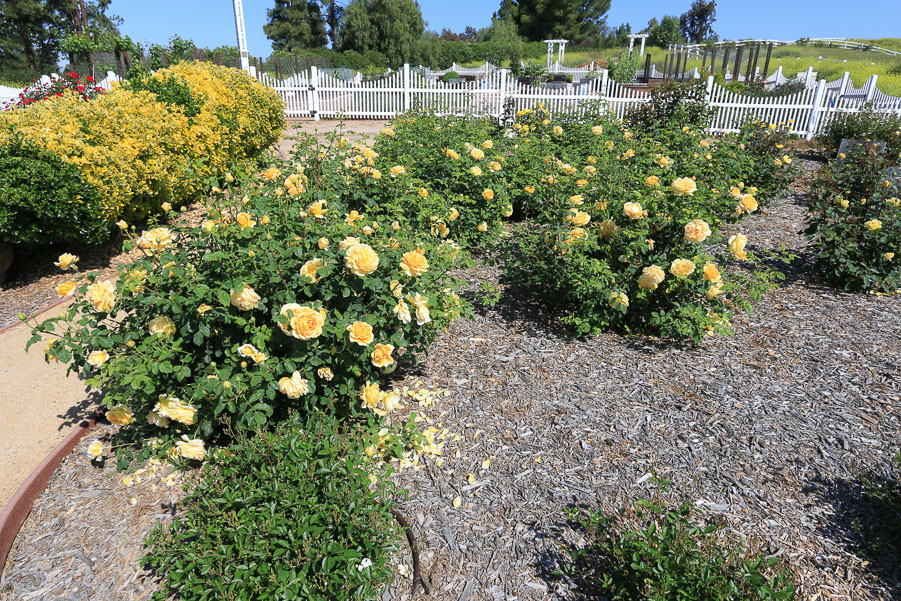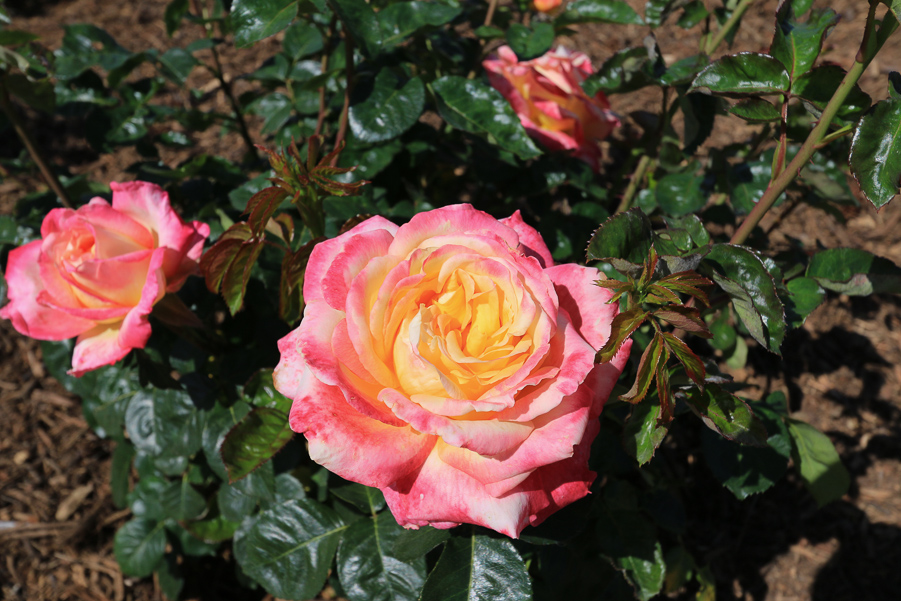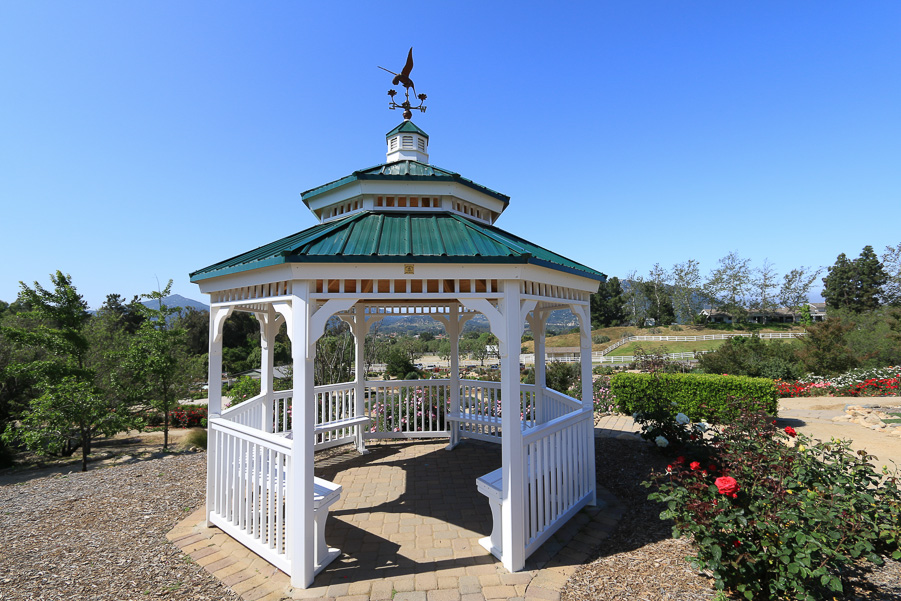 The weathervane is a hummingbird.
Some of the roses were labeled, some not. There must be dozens of varieties here, if not more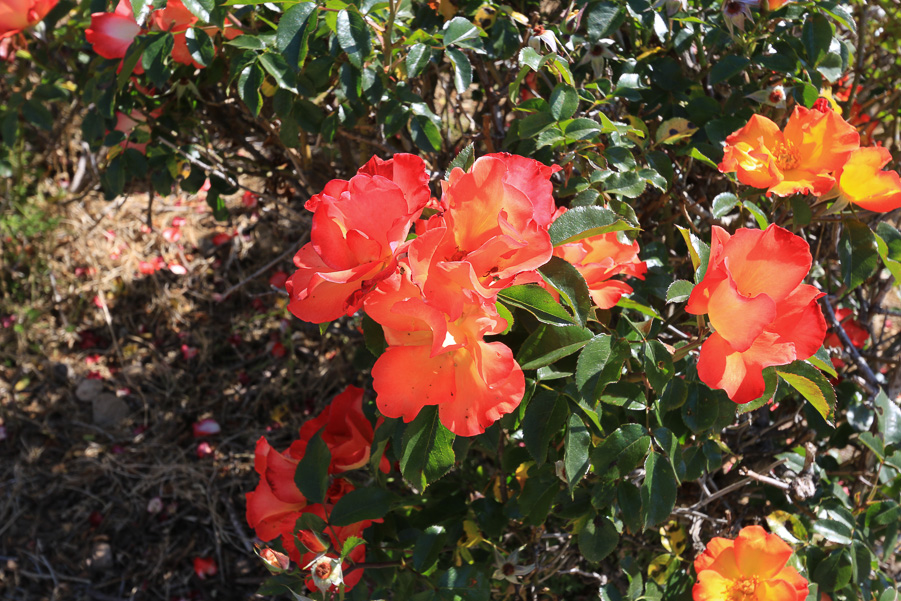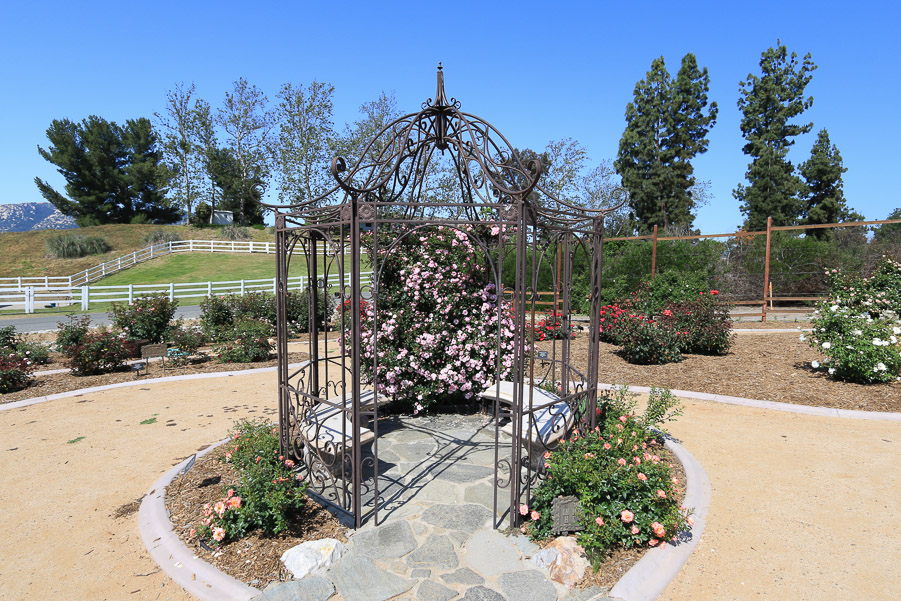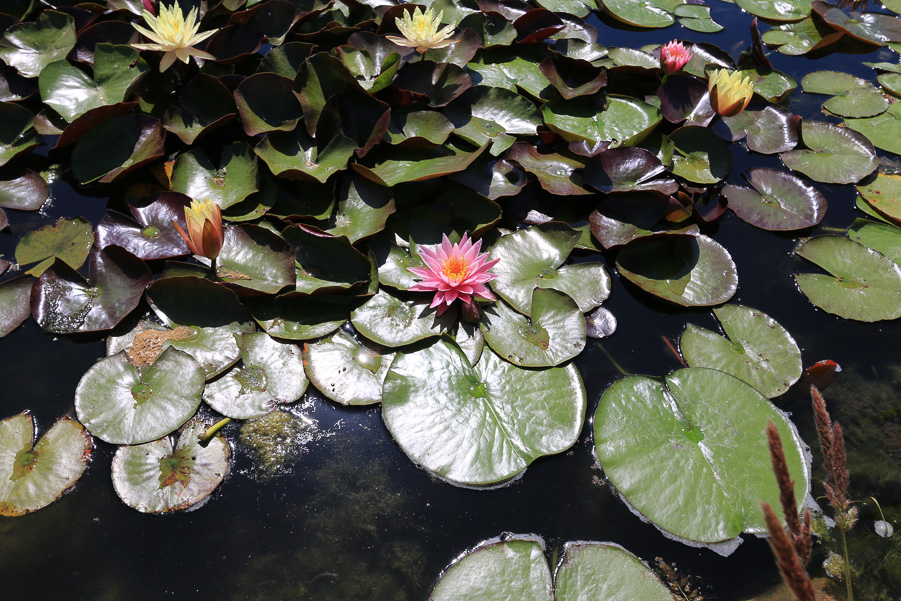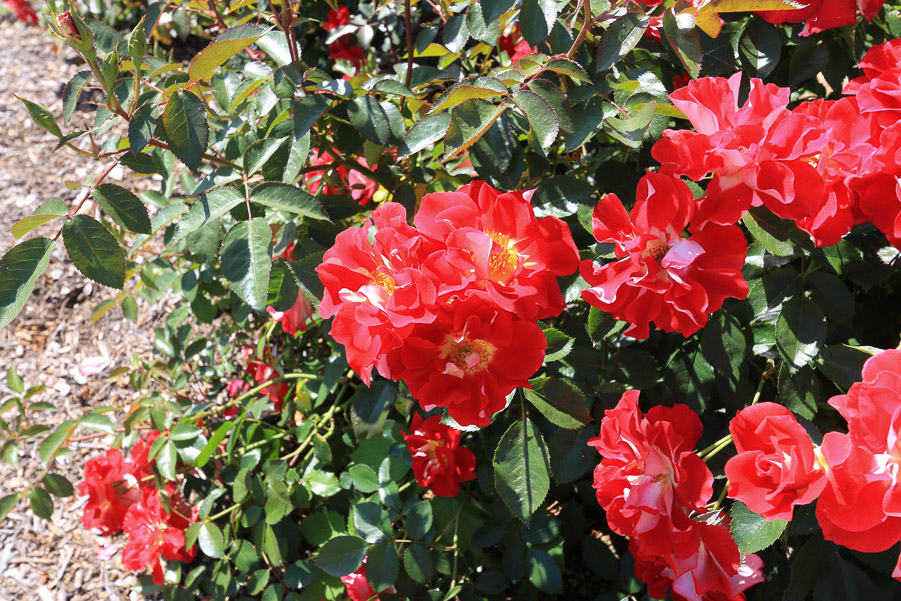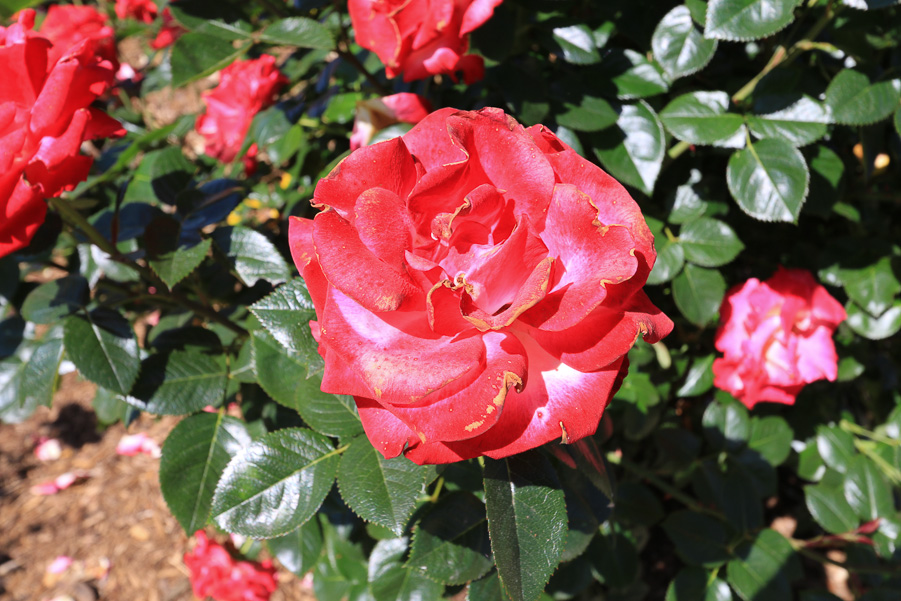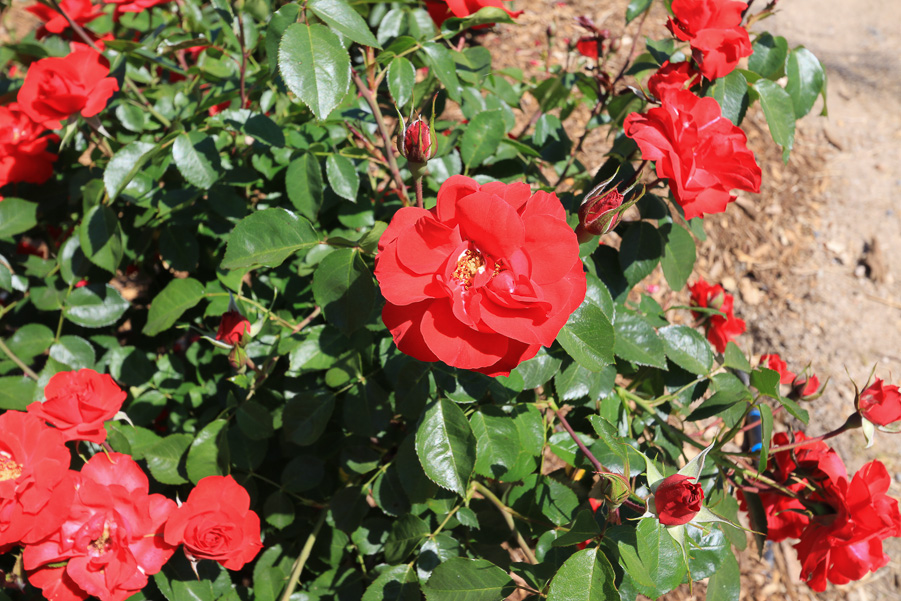 It was a beautiful day and the aroma was wonderful.
After the garden we stopped for lunch at the Gourmet Italia.
I had their lasagna with tomatoes, béchamel, parmigiano cheese and mozzarella in a meat sauce.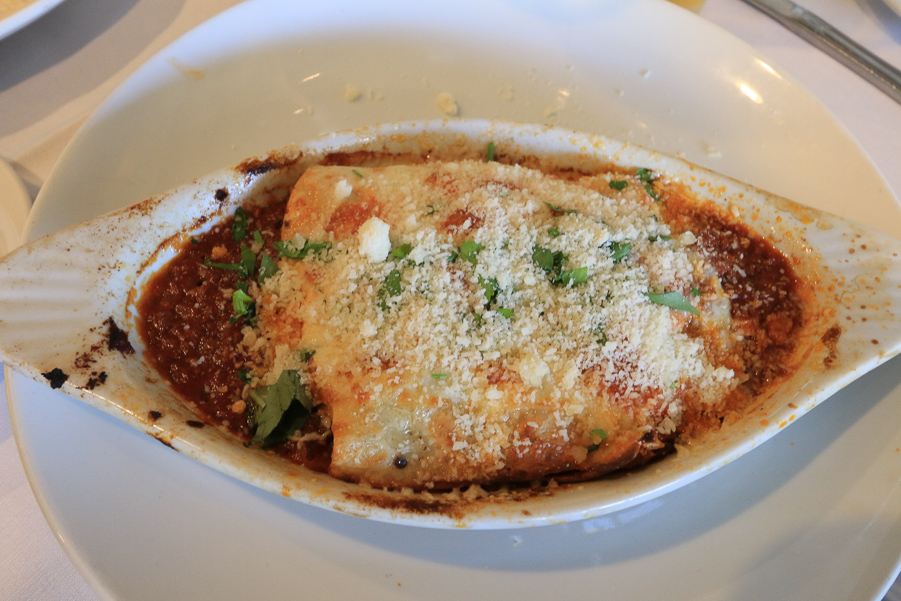 Judy had their "Pollo Limone" with a lemon butter sauce with capers and pine nuts.
Everything was so good that we decided to take some dessert home. We couldn't resist their Profiteroles; cream puffs filled with Chantilly cream and rolled in chocolate.