September 7, 2022 - Wednesday - Today we drove south into Orange County to visit Roger's Gardens in Corona del Mar. The gardens were started in 1965 and were relocated to this location in 1975. It is a destination home and garden store for customers seeking creative ideas and unique products for outdoor and indoor living. The grounds are filled with foliage and flowering plants, fountains, authentic Italian pottery, fine home furnishings and collectables.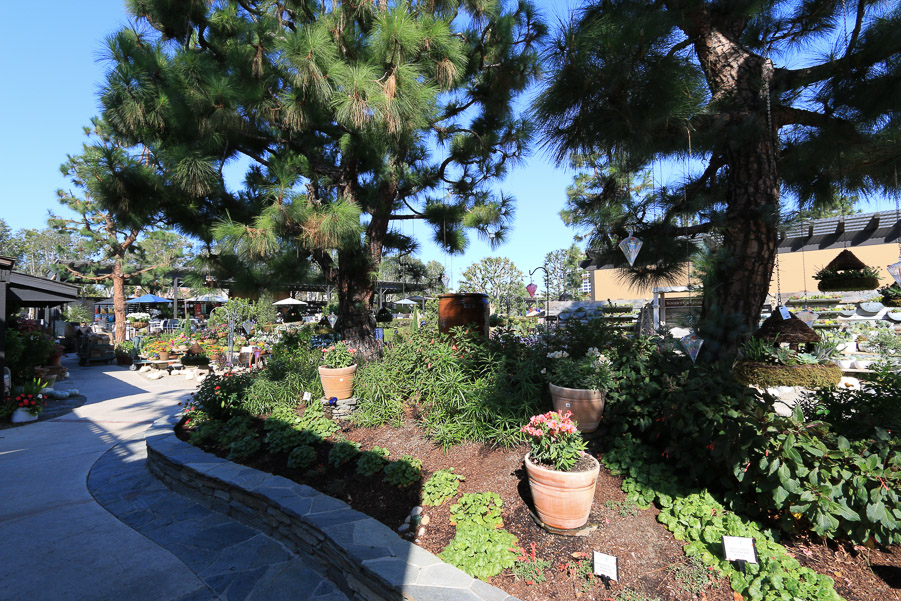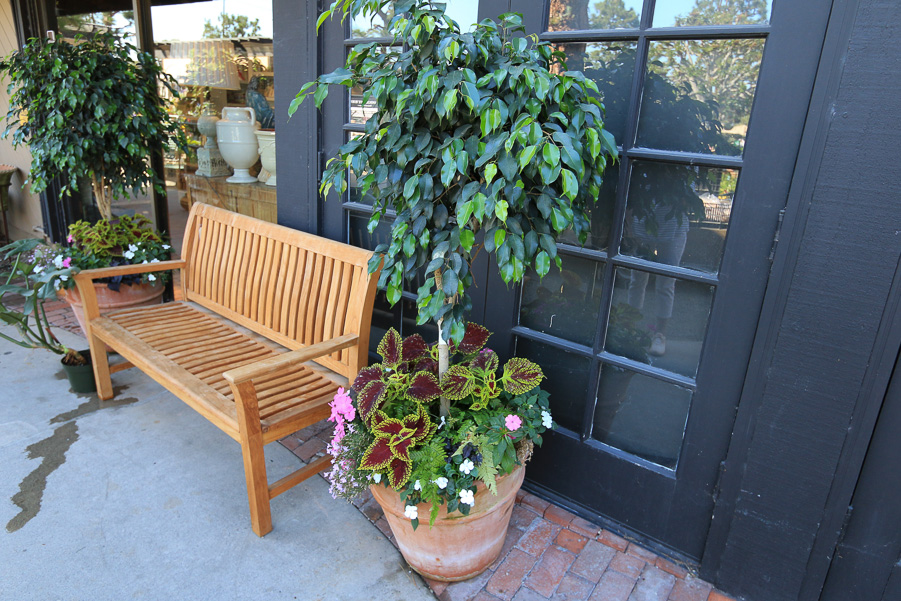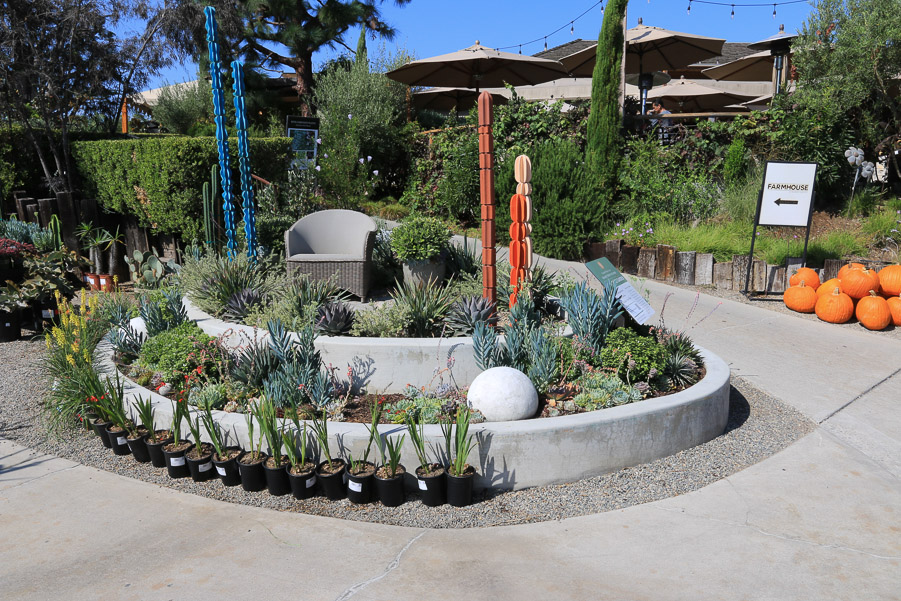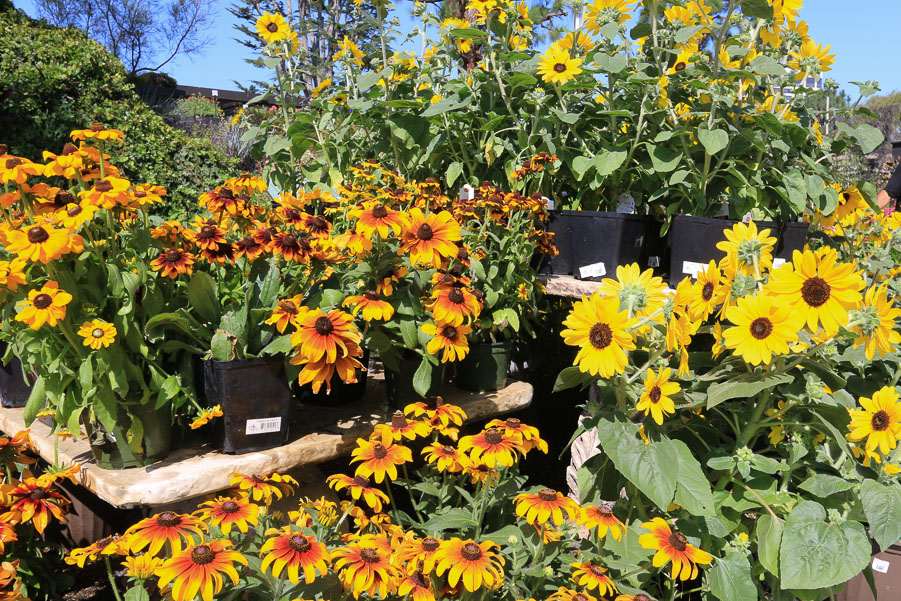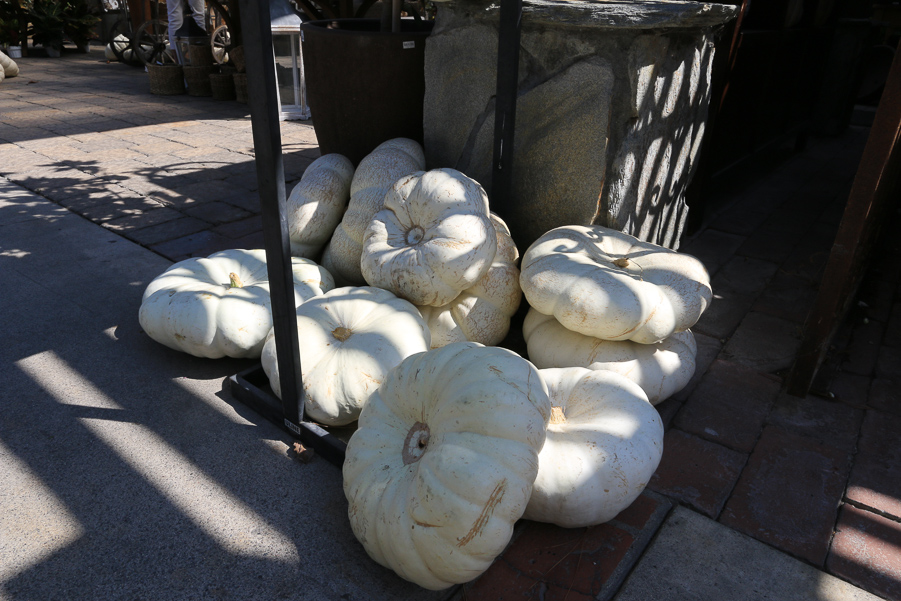 The selection of home furnishings and garden accessories is overwhelming.
They also have seasonal displays of holiday decorations, which is currently Halloween themed.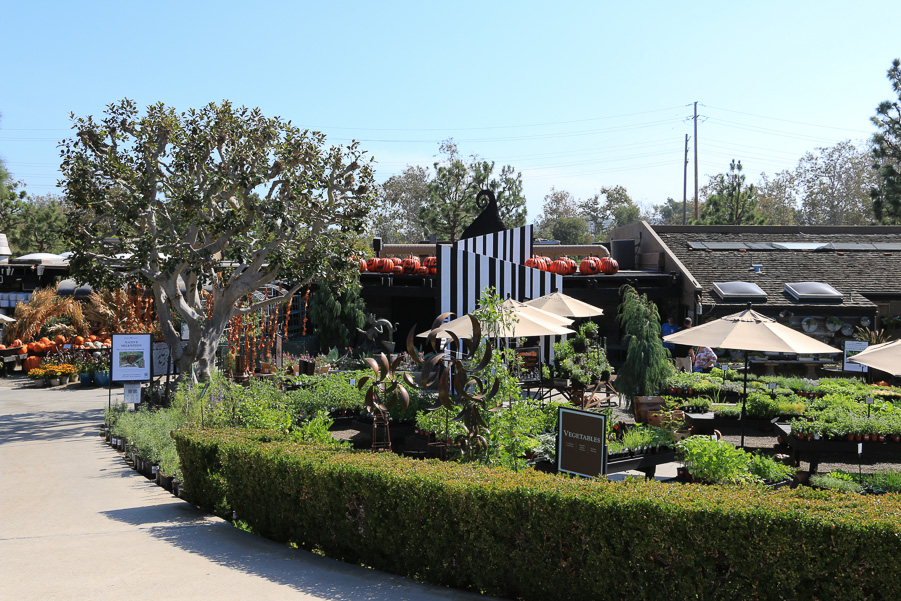 We had made reservations to eat here at the Farmhouse, which is located within the nursery.
We ordered two salads that we shared. The first one is their "Gorgonzola and Granny Smith Apple Salad" with candied pecans, dried cranberries, mixed lettuces, and a raspberry vinaigrette.
The second one was their "Asian Chicken Salad 2.0" with Savoy cabbage, red bell peppers, carrots, red onions, Persian cucumbers, baby bok Choy, sugar snap peas, crispy wonton chips, kumquats, cilantro, mint, sesame vinaigrette, and sesame seeds.
For dessert we split a "Fig, Goat Cheese and Mascarpone Cheesecake" with a graham cracker crust, a heavy orange sauce and candied pine nuts.
The food is fabulous but the prices in the garden center are very high. Overall it's worth the trip.