December 20, 2018 - We had another very special treat today touring the Virginia Robinson Gardens in Beverly Hills, CA. Built in 1911, it was once the residence of retail giants Virginia and Harry Robinson (of the Robinson department stores) and now occupies an illustrious place in history as the first luxury estate built in Beverly Hills. Located behind the iconic Beverly Hills Hotel, the beautiful six acre property contains a breathtaking display of the garden, the mansion and the pool pavilion.
Mrs. Robinson was known as the first lady of Beverly Hills and her triumphs as a hostess are legendary. Her diverse guests included royalty such as the Duke and Duchess of Windsor to Hollywood stars like Marlene Dietrich and Fred Astaire. Her neighbors were Glenn Ford, Lillian Disney and Elvis Presley. She sipped champagne cocktails with Sophia Loren and challenged Charlie Chaplin to a spirited game of tennis.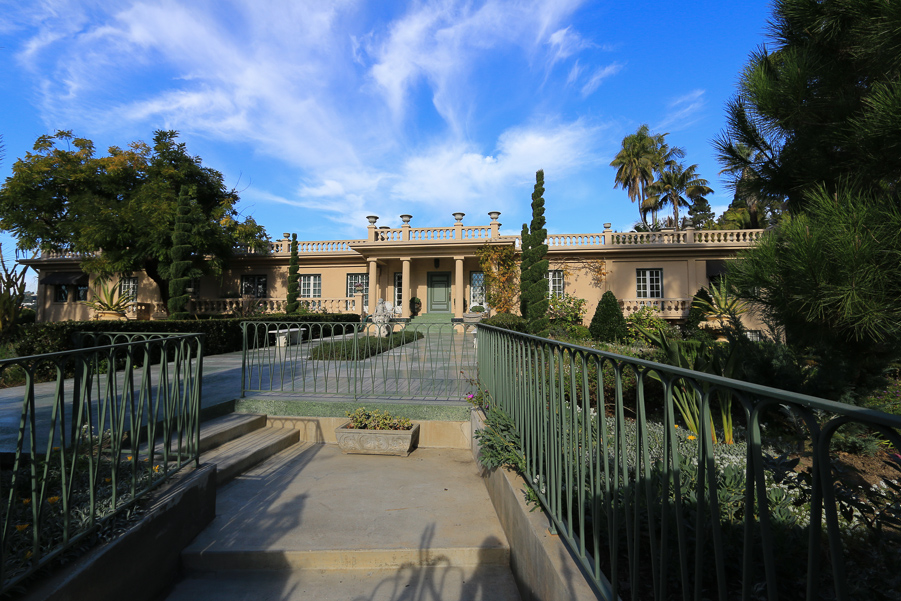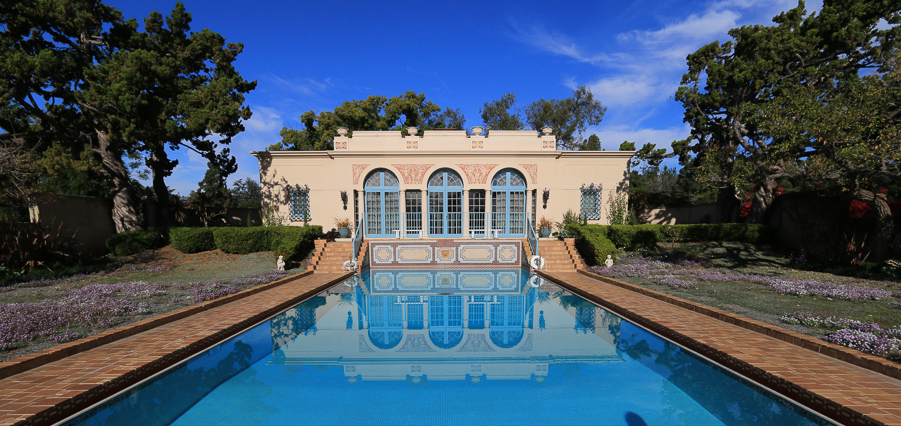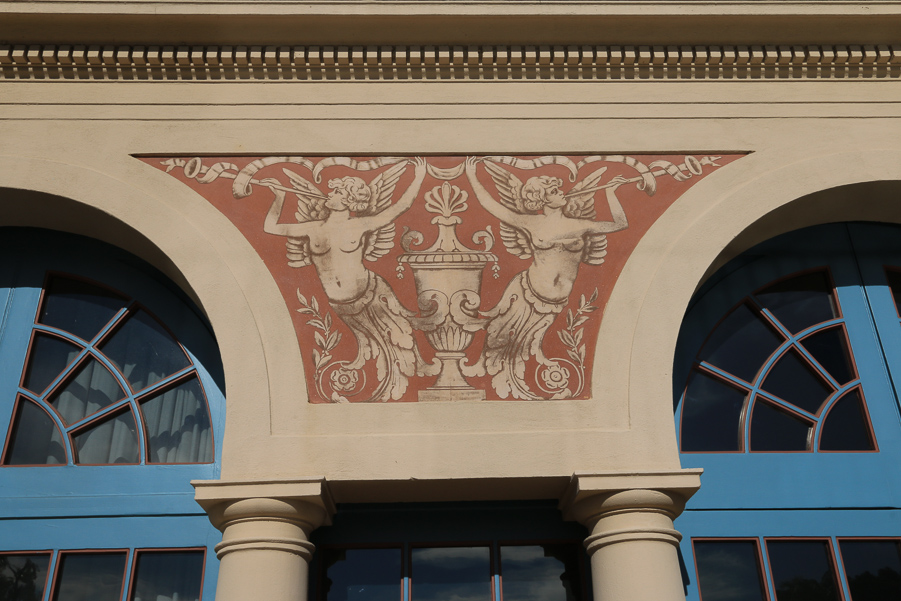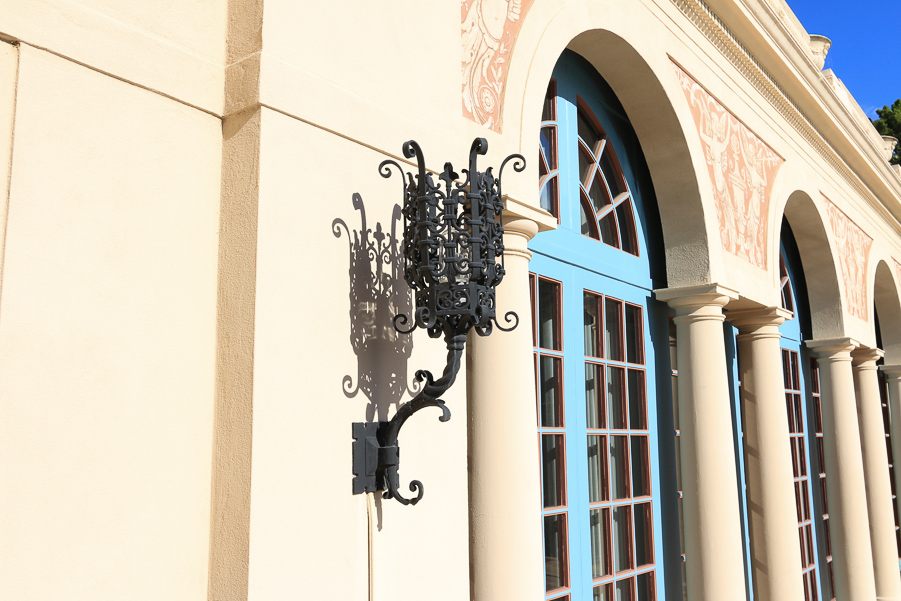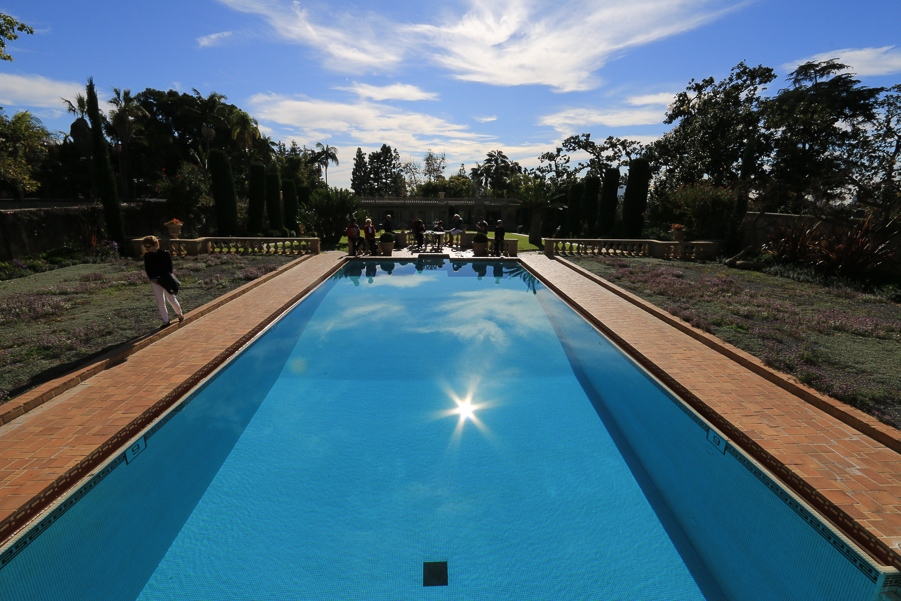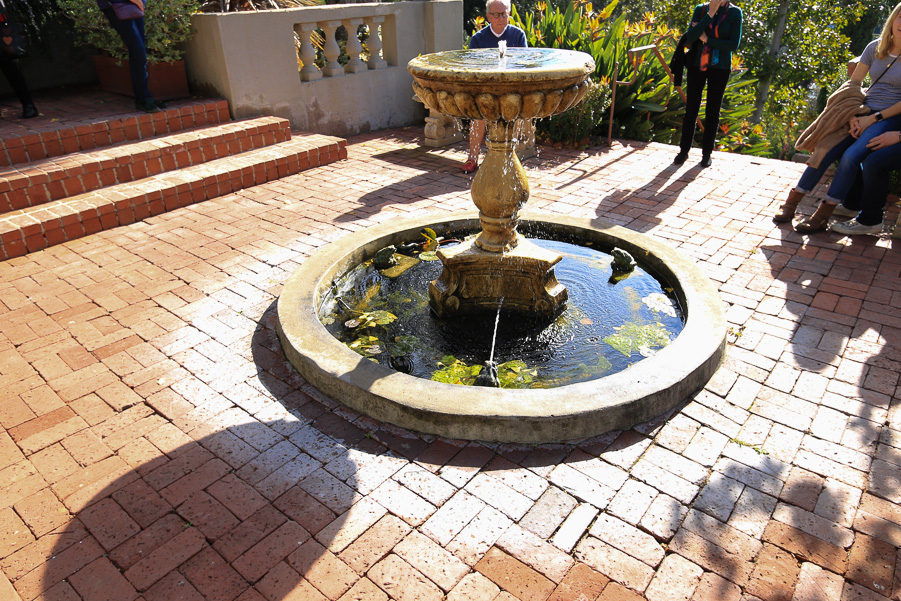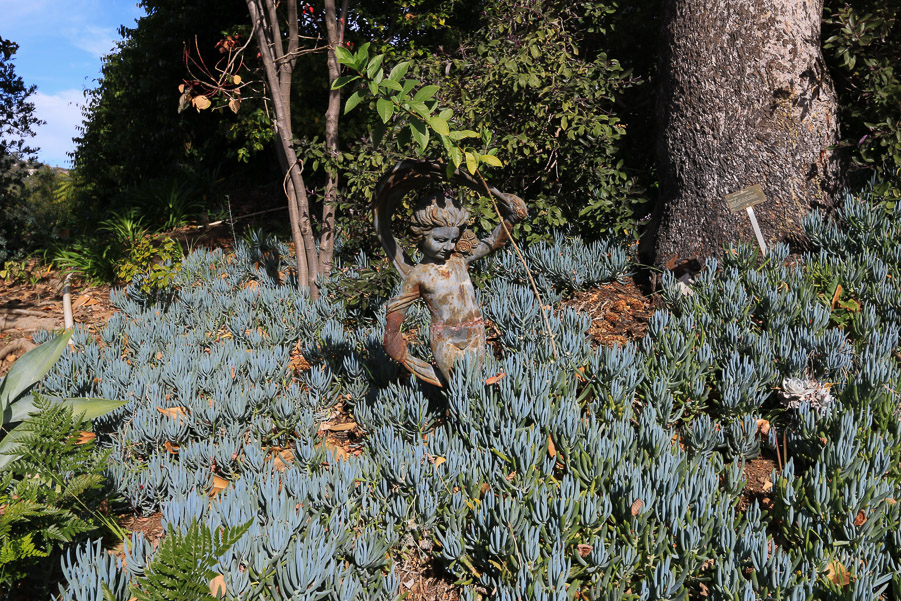 We went inside the main house, but no cameras were allowed and we only were allowed in the foyer, from which we saw all of the principal rooms except the master bedroom. Needless to say, it is magnificent.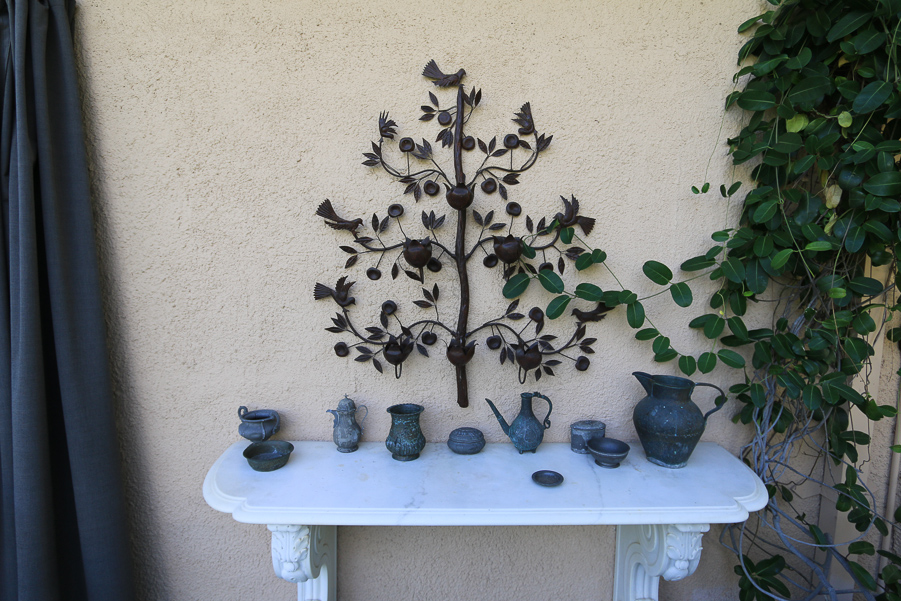 This is the pool pavilion as seen from the patio behind the main house.
Even the servants' quarters are lovely.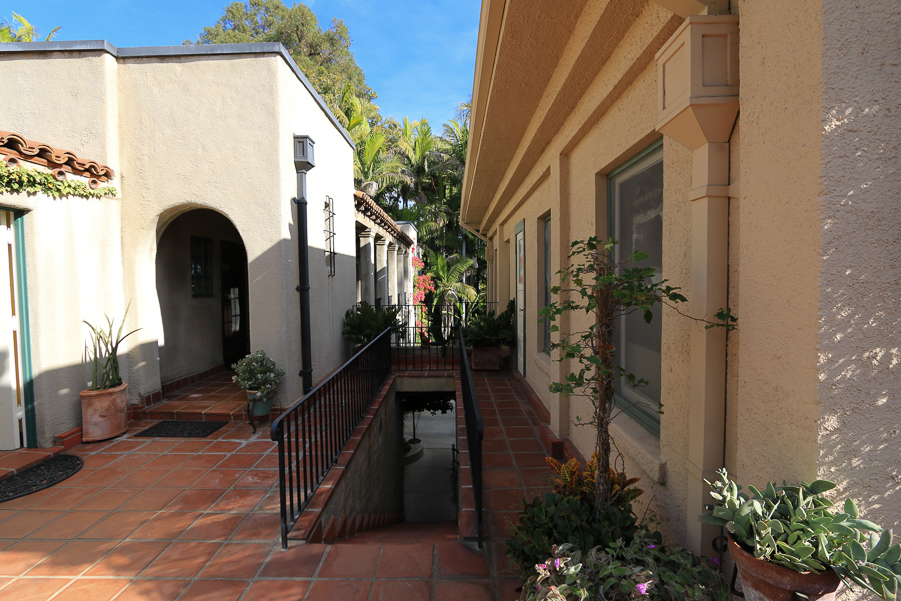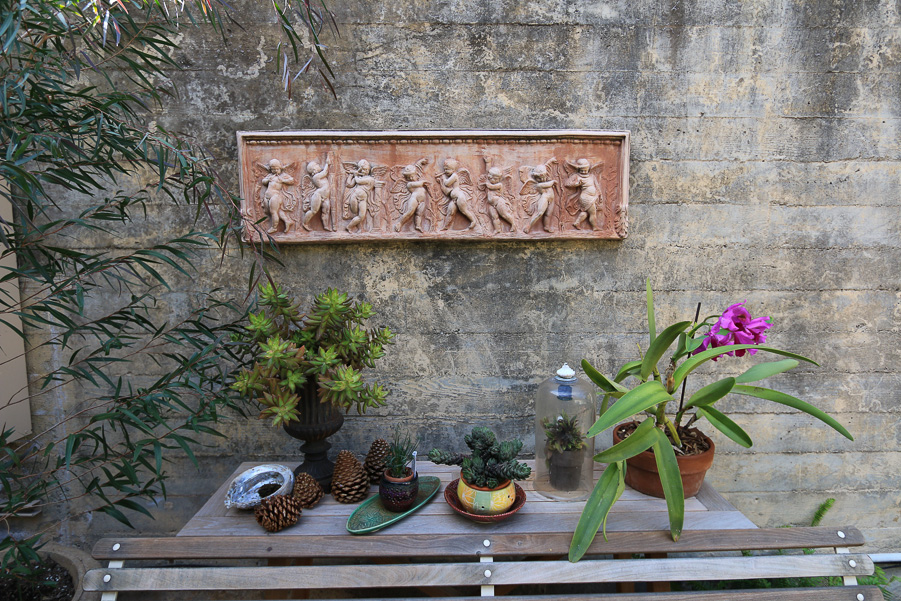 Six years ago this cute little guy wandered onto the property and he's made it home ever since. Why not? He's well fed, pampered and has the run over six acres of luxury. He has been affectionately named Harry, after Harry Robinson.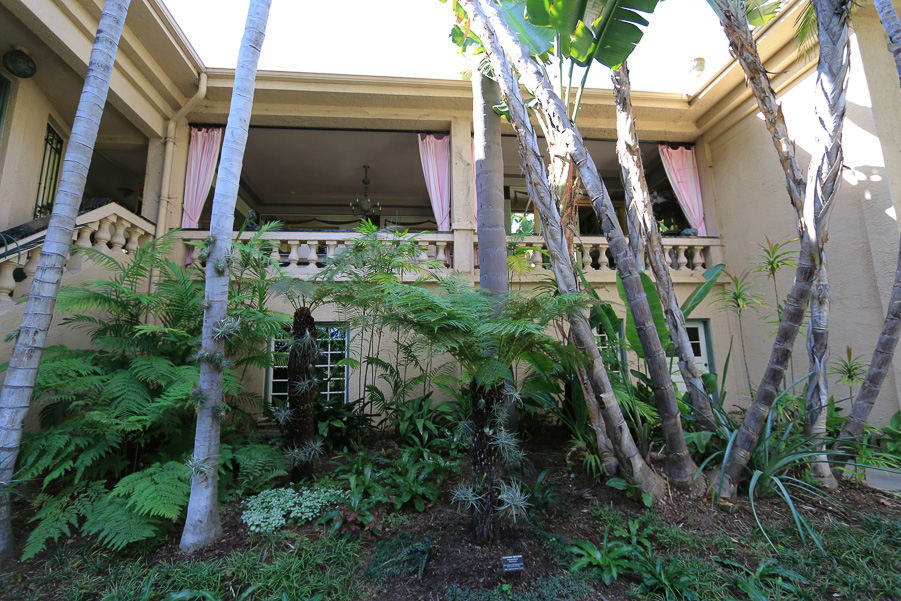 The palm forest is dense and it has a very calming atmosphere.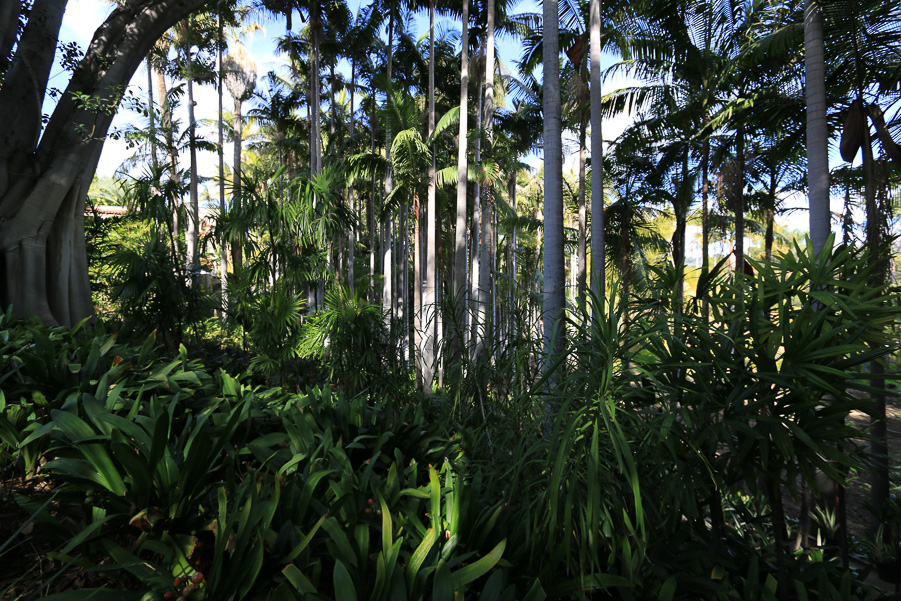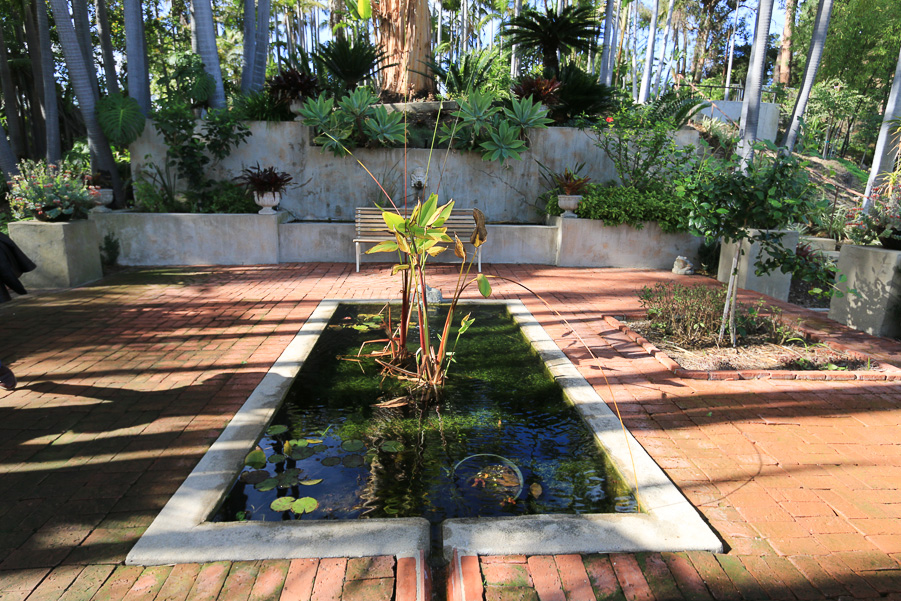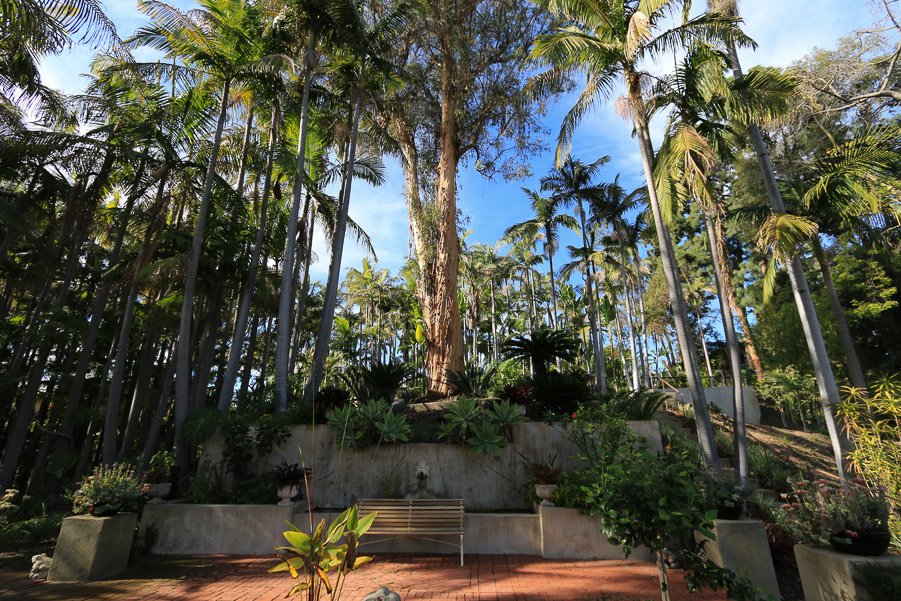 The bougainvillea provide a beautiful backdrop for the tennis court where Virginia and Charlie Chaplin played.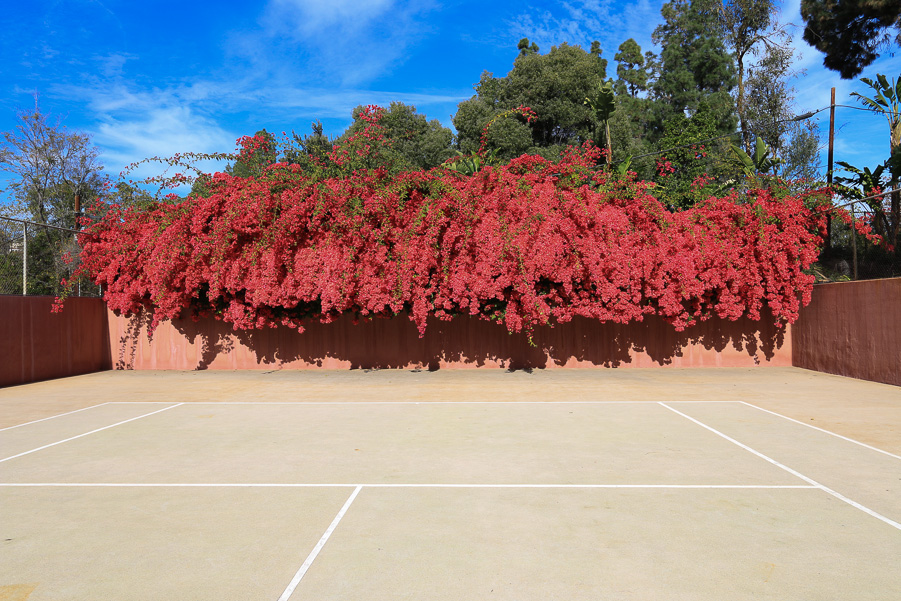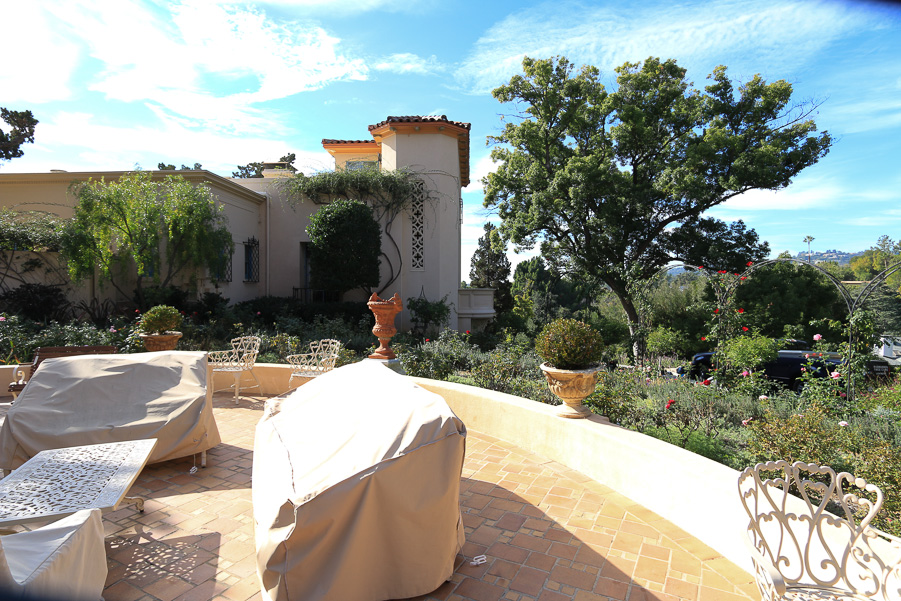 These portraits of Harry and Virginia Robinson are in the pool pavilion.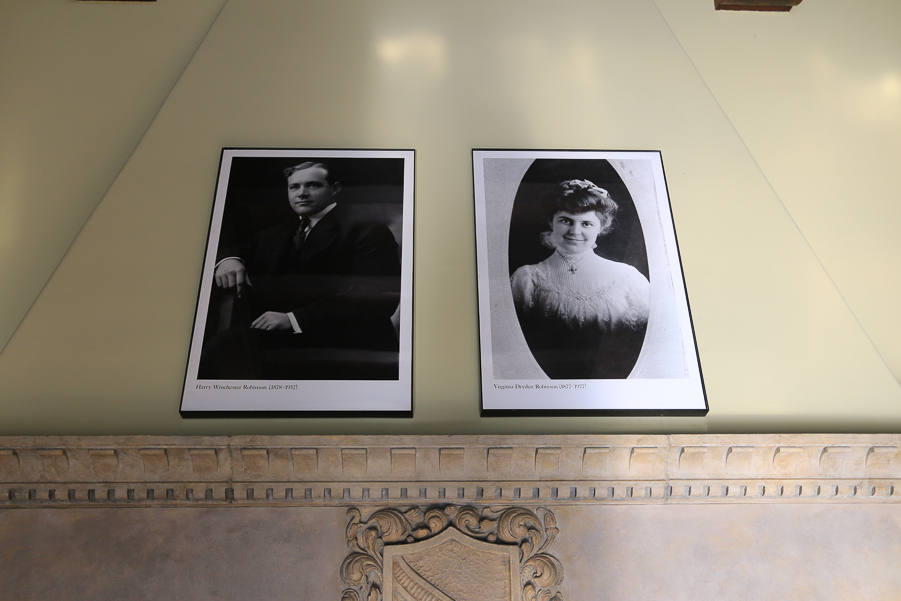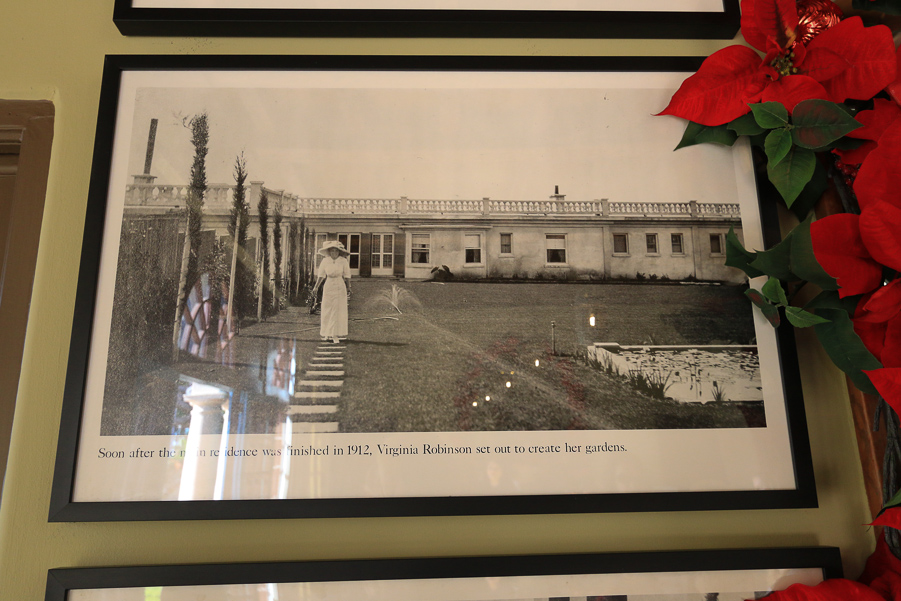 After the tour, since we didn't want to drive very far for lunch, we went next door to the fabulous Polo Lounge in the Beverly Hills Hotel.
I had their butternut squash tortellini.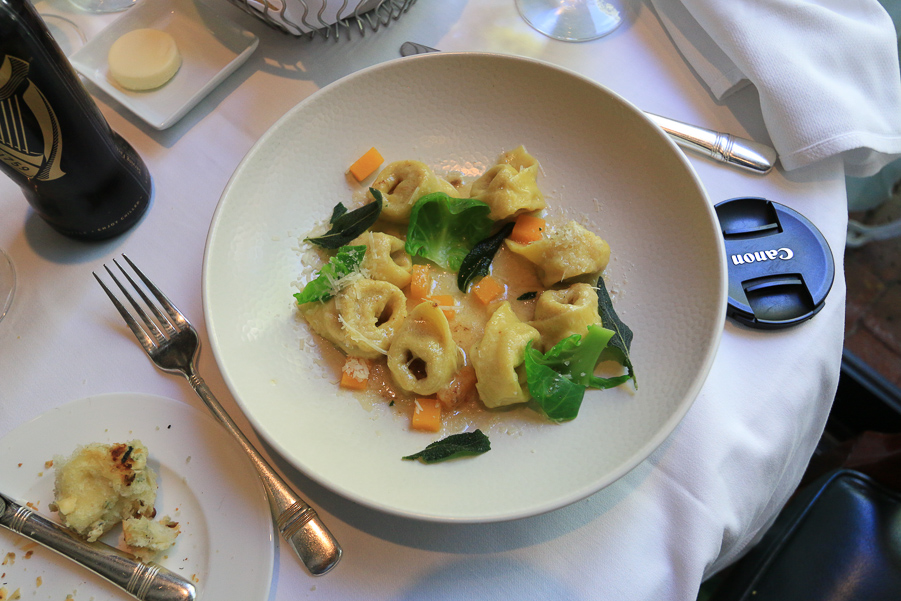 Judy went for their Polo Burger with bacon, mushrooms, grilled onions, cheese and tomato.
We knew going in that this would not be what some restaurants call a "value meal," but the Beverly Hills Hotel is one great big grand allusion like all of Hollywood in general. It exudes money and power, even if you have neither. The food is good, but not great, and a burger, some pasta and two beers set us back $120.00, with tip. And we had to pay another $20.00 for valet parking! However, it was cheaper now than the last time we were here, in October 2008. That time we stayed at the hotel, got in some pool time, had dinner at Wolfgang Puck's Spago Restaurant and had breakfast at the Polo Lounge before heading to Las Vegas. That was a very expensive 24 hour period, but, it gave us some great memories.