October 8, 2023 - Sunday - Today we were in Riverside, CA to visit the Riverside Live Steamers. This club was established in 1966 by a group of local railroad enthusiasts. The club maintains the city's locomotive, train cars and the railroad so as to provide rides to the general public. During the past fifty-seven years, RLS has greatly expanded the original railroad to more than 10,000 feet of track. The railroad is located in Riverside's Hunter Hobby Park.
The park is very large with athletic fields in the center and the train tracks running around the perimeter.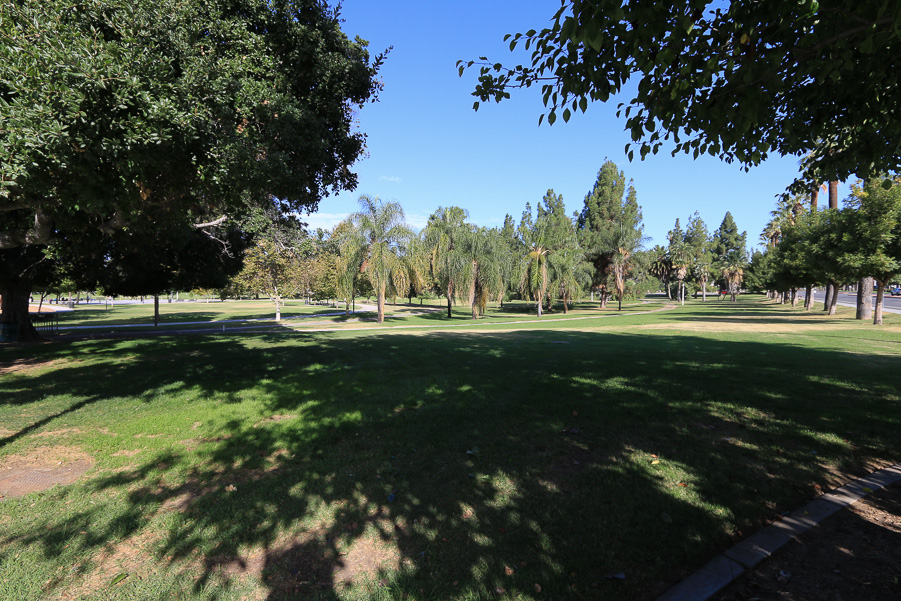 The narrow band to the right of the center are some of the tracks.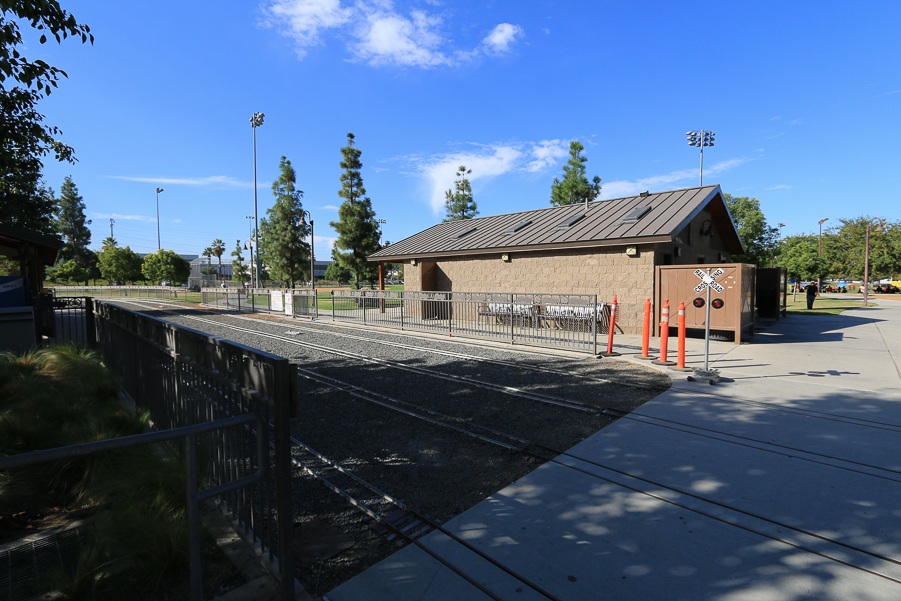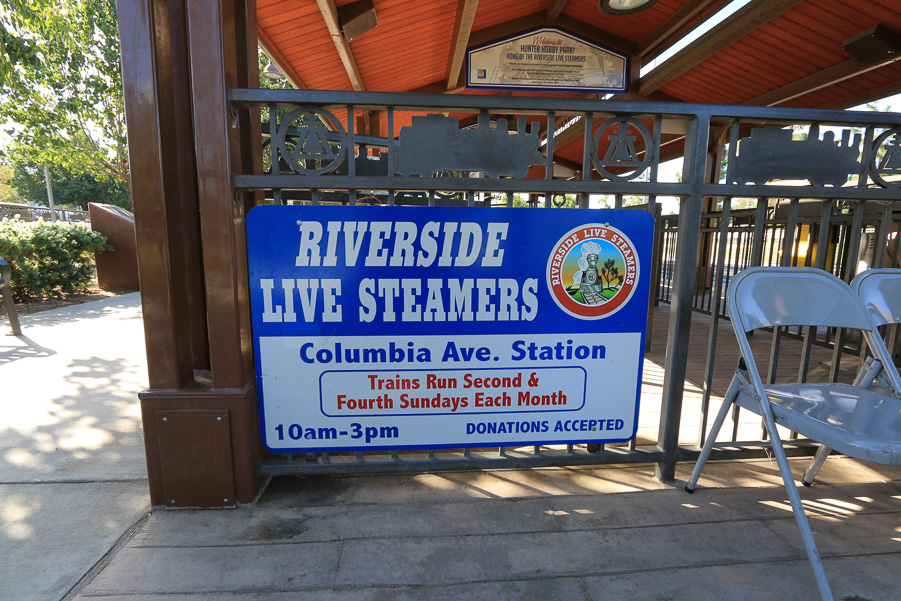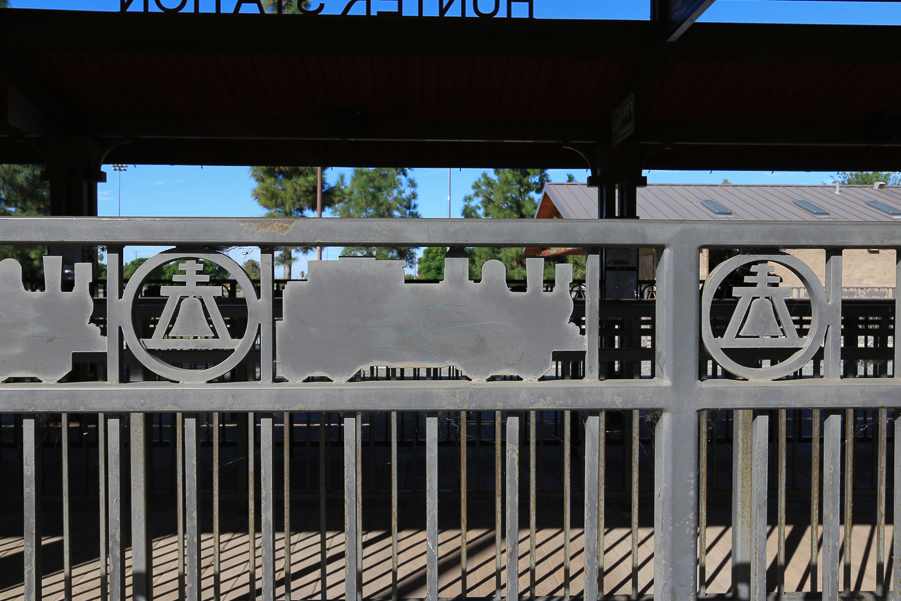 Once we were seated on the train, the engineer oiled the drive wheels and refilled the water tanks for the steam engine.
I didn't get any still shots of our train, but I shot a quick video of our train pulling into the station. Click here for the video.
It was fun, especially for the kids getting to ride the train. After riding almost two miles on hard seats, we were happy to get off and stretch.
Before our train ride, we had brunch at our Riverside favorite, Tio's Tacos.
Judy had her usual cheese enchilada with mole sauce and rice and beans,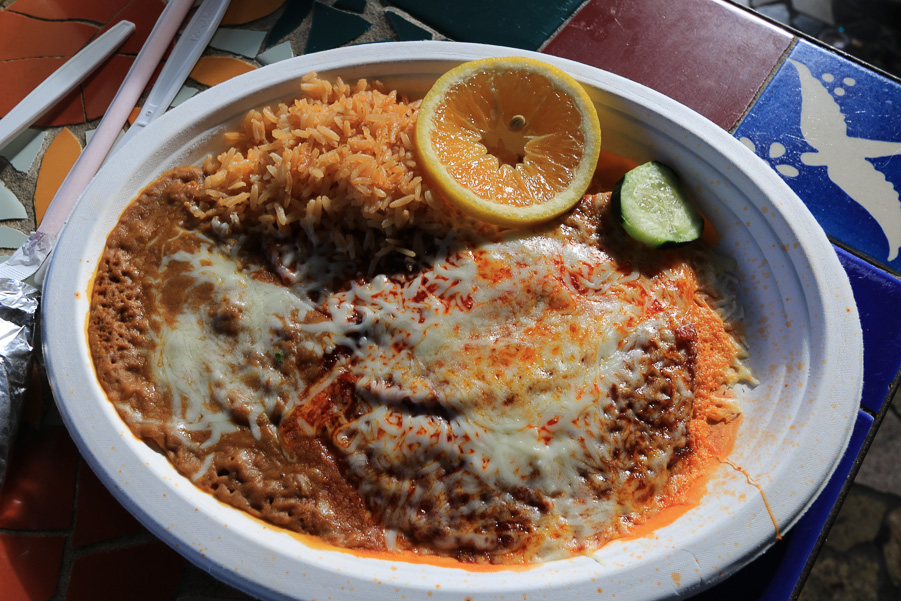 I had my usual dish here as well. Shrimp with garlic sauce and rice and beans.
It was a very nice Sunday morning.