June 6, 2018 - We were in Oak Glen, CA today to check out Riley's Farm. Oak Glen is known for its many apple orchards and farms which sell apples, apple pies, apple cider and apple butter at their roadside stands. Riley's Farm is both a working apple orchard and living history farm. Our plan was to just wander around and enjoy a rather low key kind of day.
There is one area that has a Civil War theme and another with a Revolutionary War theme. In addition to the buildings, the extremely competent staff not only dress in period costume, but they also speak in the appropriate dialects for the period (British soldier, American colonist, Union and Confederate soldiers). It's quite a production.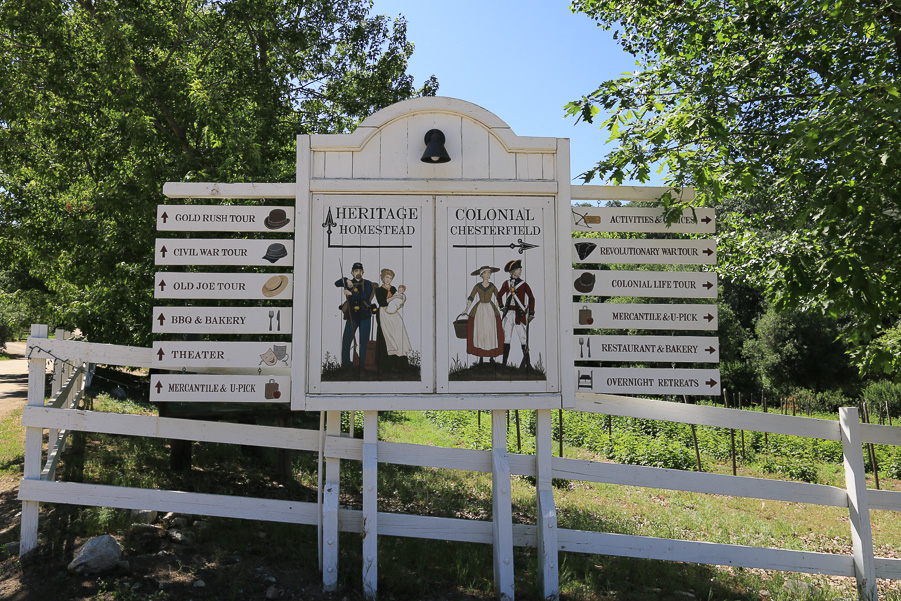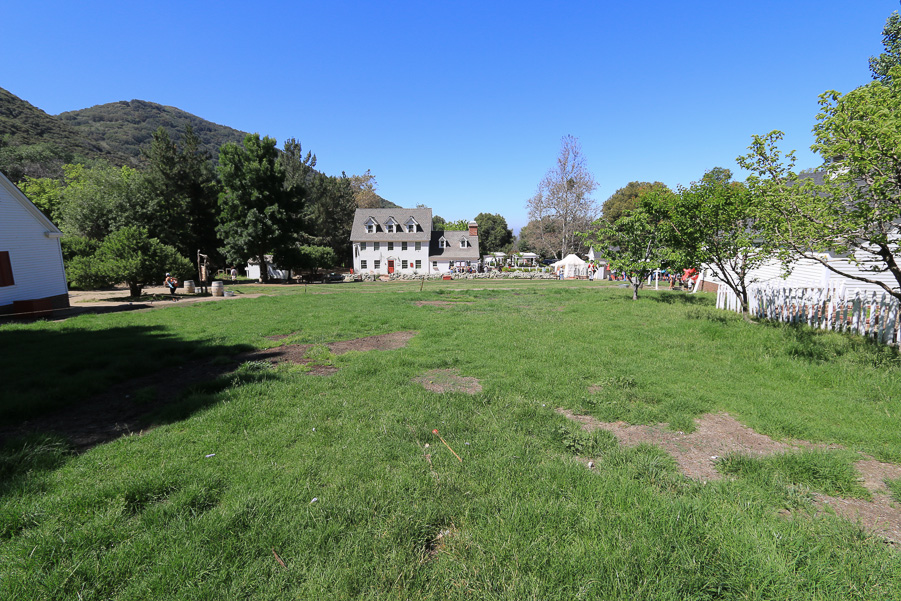 The 760 acre farm also has farm animals in addition to its orchards.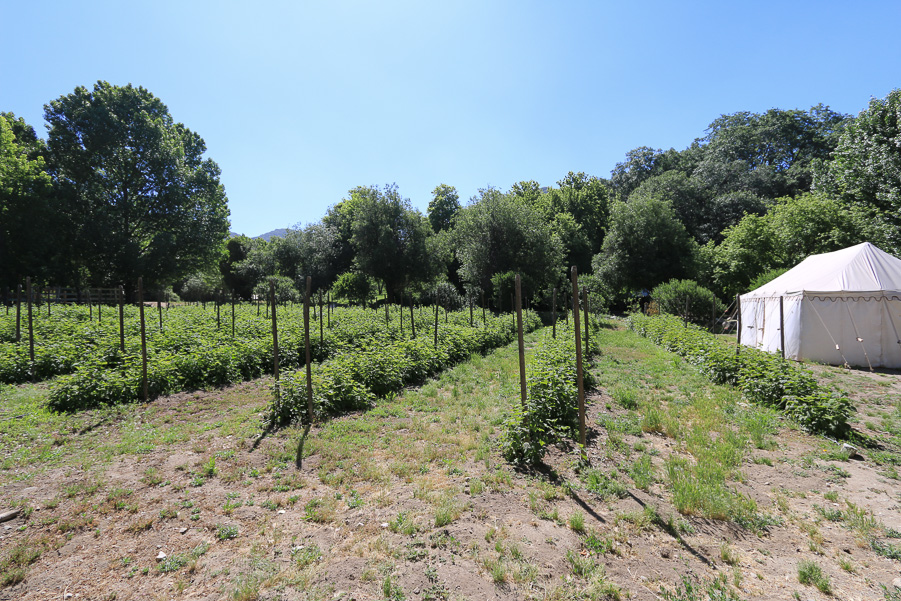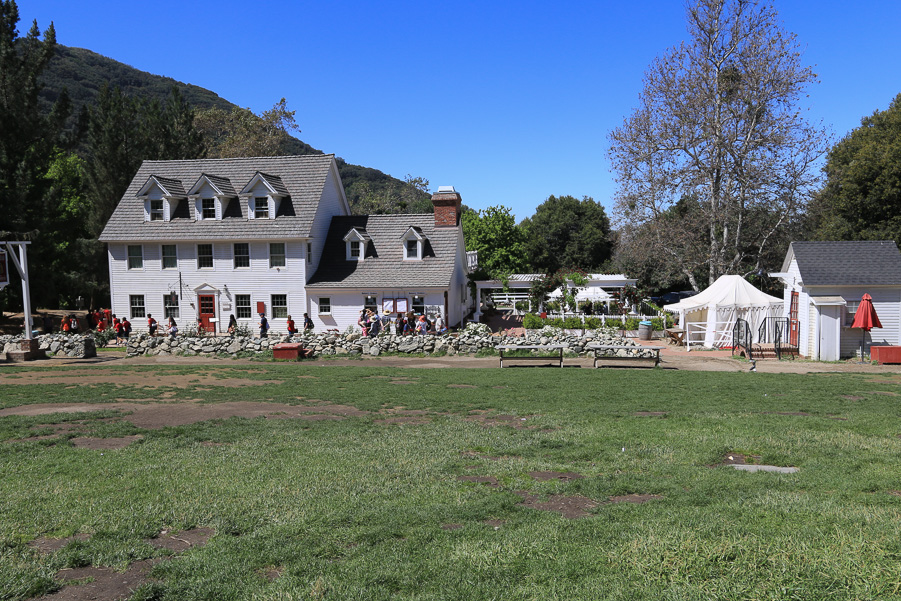 The Union soldier is speaking in front of an apple packing shed dating to 1880.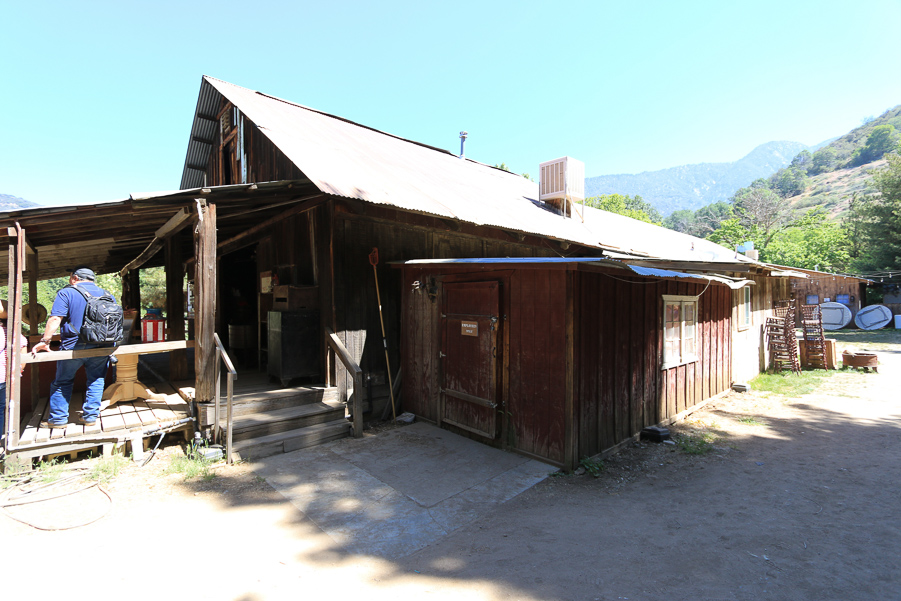 We couldn't figure what these sticks were for, but we saw students using them as mock rifles during their "training" by the staff.
The scenery here is beautiful.
There are miles of trails to all parts of the farm.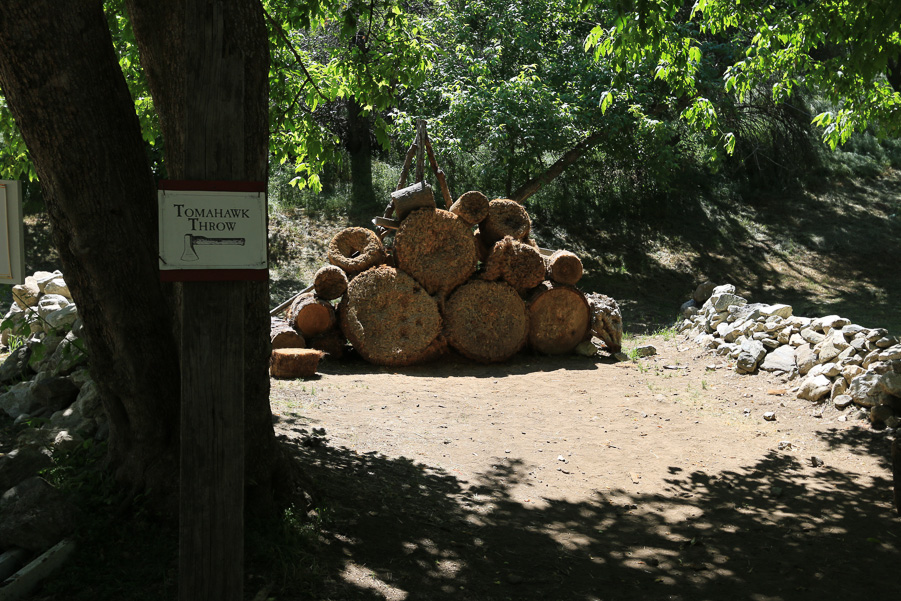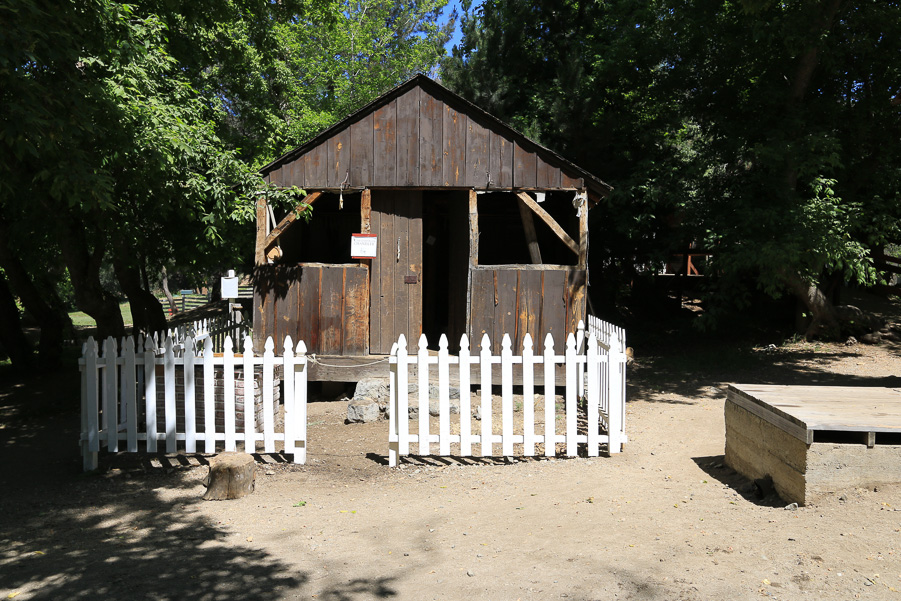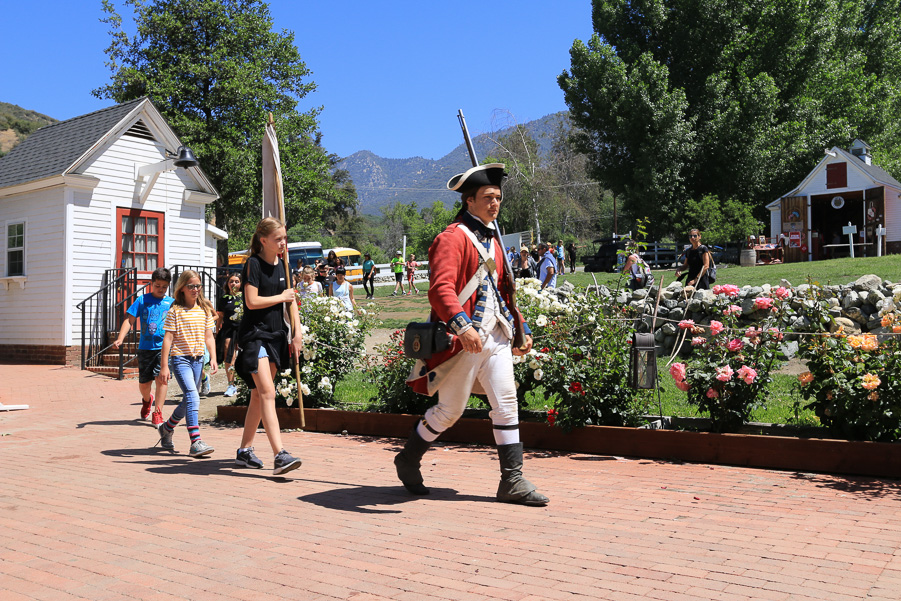 The Hawk's Head Restaurant has been built using a tongue and groove construction method that would have been used in the late 1700s and its interior is modeled from colonial taverns of old.
The outdoor patio wasn't open today, but it looked wonderful.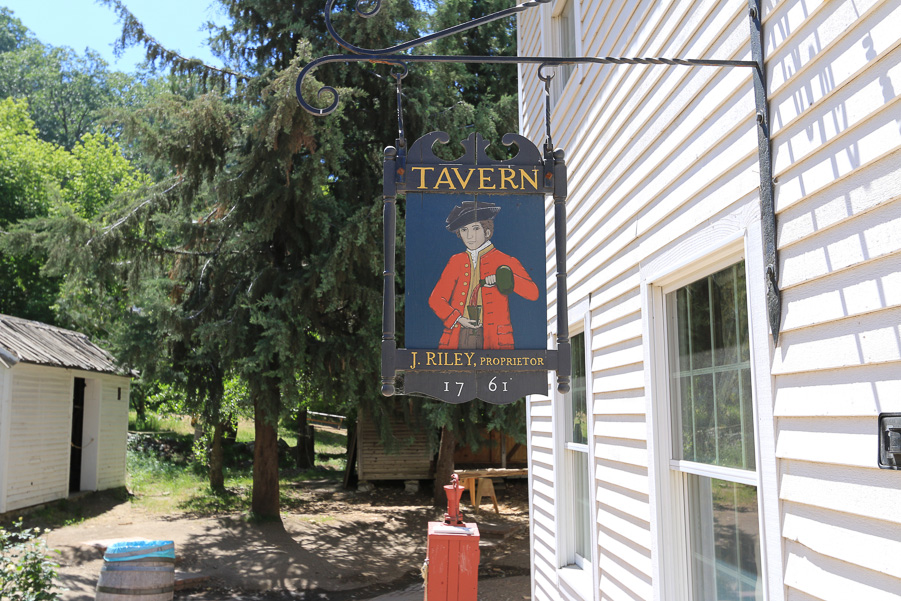 There are no electric lights inside the tavern. All of the light comes through the windows and each table has a candle.
I had their "Cider Baked Ham" with garlic mashed potatoes, green beans and a delicious side of chunky applesauce. Judy had their "Open Faced Roast Beef" on sourdough bread with garlic mashed potatoes, green beans and that awesome applesauce. The portions were huge, which was also appropriate for the period. Their apple pie business is so strong here that you have to pre-order one to be sure you get one before they're sold out. Our pie to take home is the three pound classic with a crumb crust, which is a Dutch-style crumble topping made from brown sugar, flour, and butter.
We had a great time at Riley's Farm since everything was very authentic and the staff was very convincing in the roles they played.