March 7, 2020 - Saturday - Today's adventure was one of those where we questioned how it would turn out before we even started out. We were headed to Norco, CA, a city in SoCal that we'd never been to in our travels. The lure was the sculpture of Ricardo Breceda, who reportedly has some of his works in the area. We first became familiar with him when we saw his work in Borrego Springs, CA back in 2016. Then, we actually got to meet him at his sculpture gallery in Aguanga, CA in 2018.
Borrego Springs Adventure 2016
After a little searching, we found Ricardo's sculptures in an office park off Hamner Avenue. It was kind of a strange place for the sculptures, but one of the tenants, Avid PETtrac, must have believed that these sculptures would complement their business. Avid makes microchips for pet identification.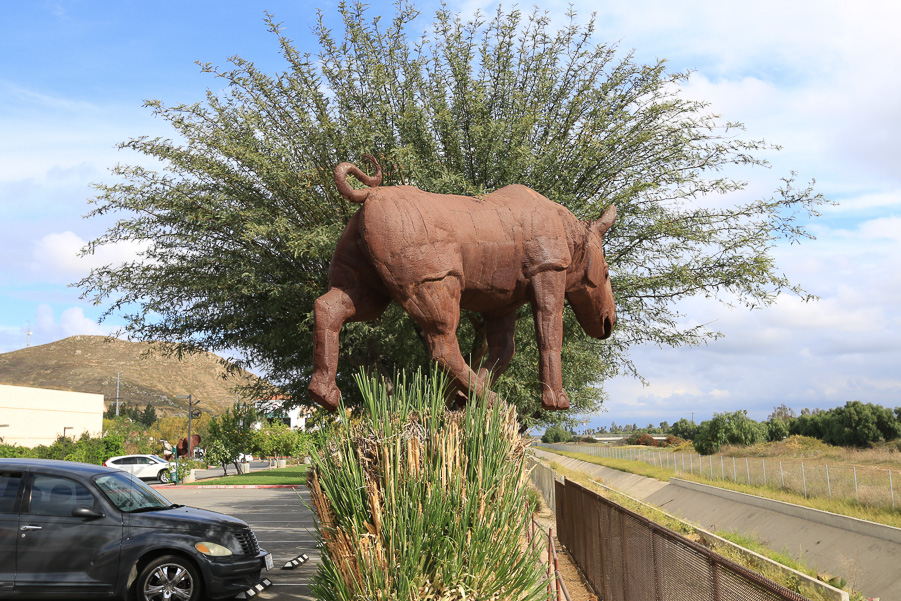 As we headed to the second location where some of Breceda's sculptures are, we soon found that Norco is known as "Horse Town USA."
Our destination now was the George Ingalls Equestrian Event Center.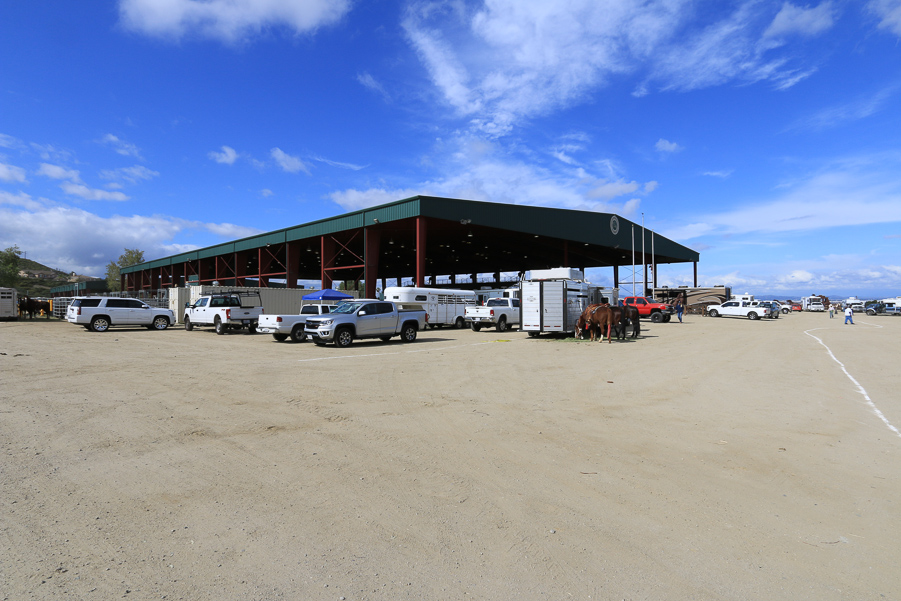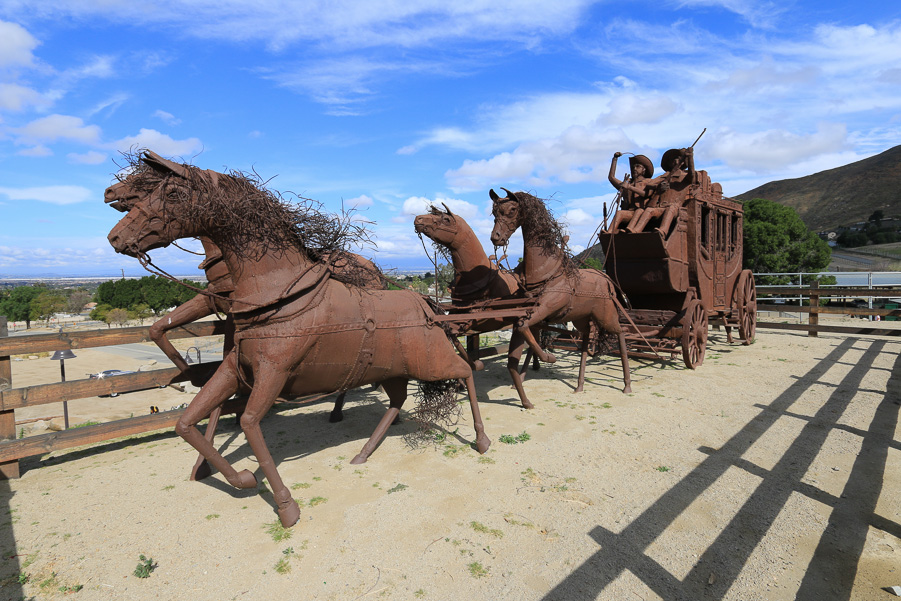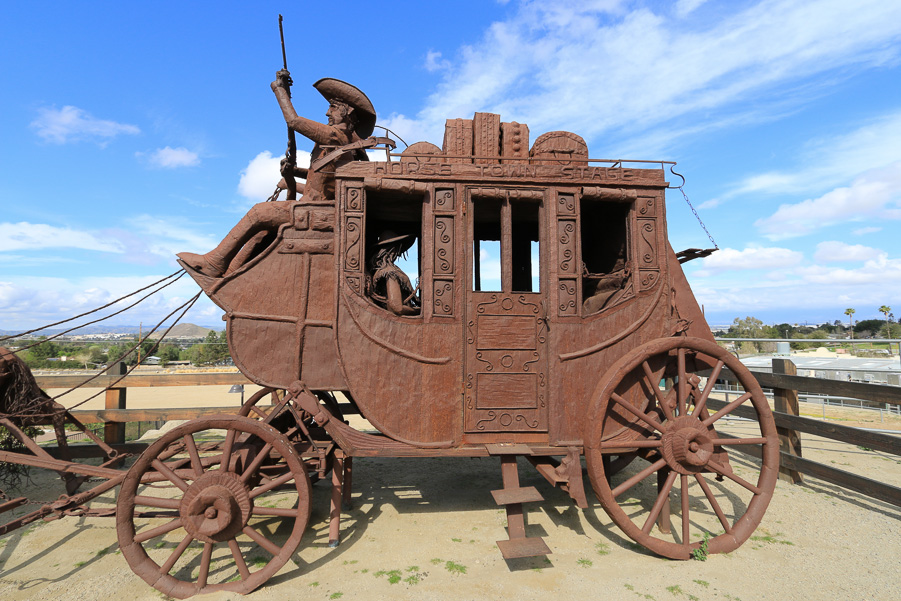 We never know where our adventures will lead us. We were looking for metal sculptures and ended up finding a horse show.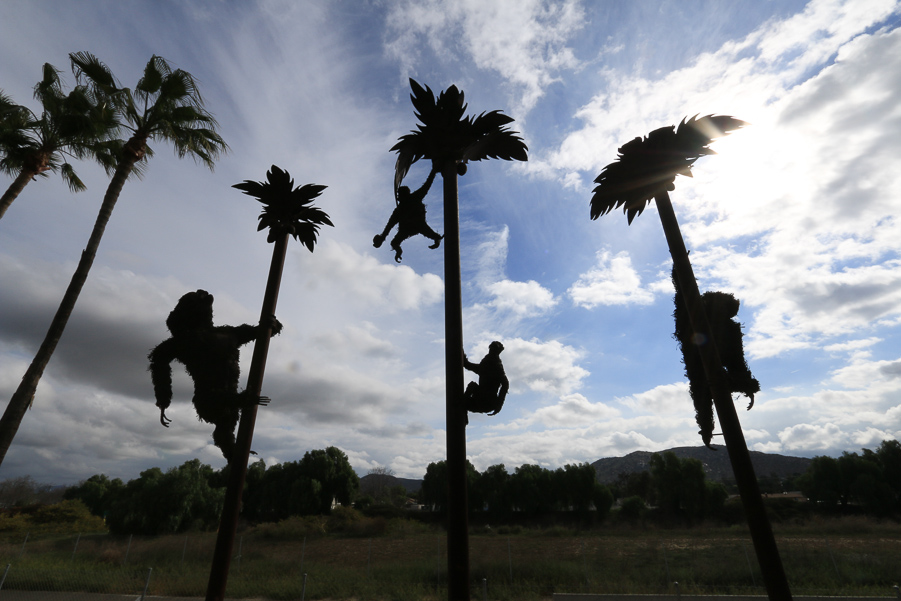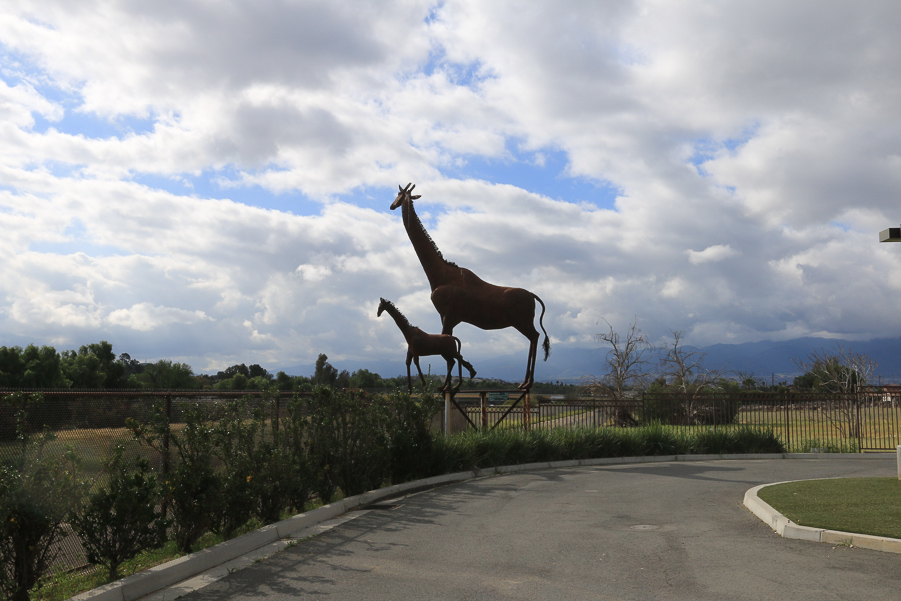 Norco has a new restaurant in town called Birdie's, so we decided to check it out. Its specialties are coffee, donuts and hot chicken sandwiches, which made it tempting for us since we've never had one.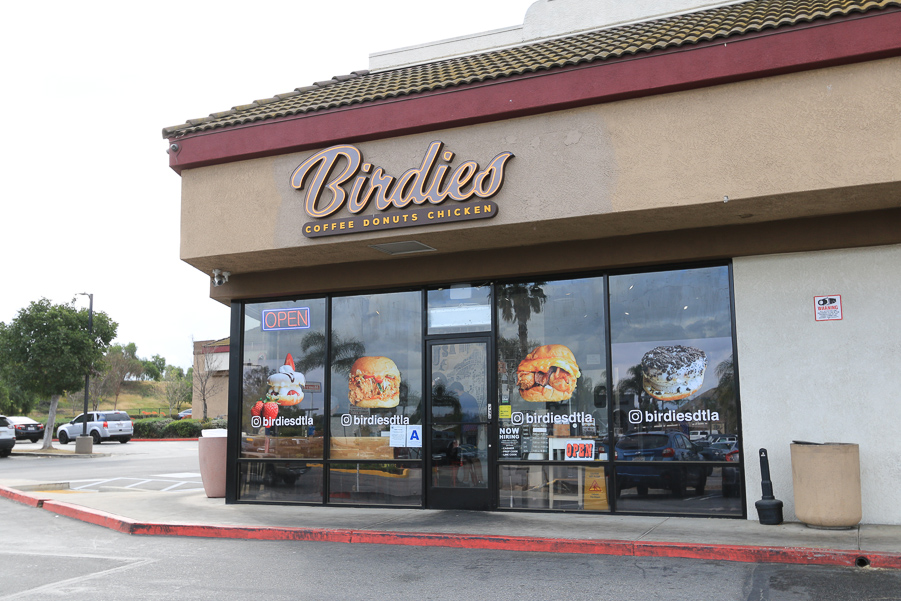 We took two doughnuts home for later.
We each had a Nashville-style hot chicken sandwich, which was "medium hot," and not their "hot hot" variety. The "medium hot" was hot enough for us. It's a nice, fresh white meat chicken breast, all spiced up, with Cole slaw and pickles on top. It is indescribably good. We loved it.