September 5, 2018 - We were back in the boonies again today, this time down in Aguanga, CA to see the gallery of metal sculptor Ricardo Breceda. We first saw some of his work on our 2016 trip to the Anza Borrego Desert State Park and we were very impressed with his creativity and imagination, so we decided to dig deeper and see some of his other creations. The town of Aguanga is a story in itself. Lying between two major earthquake fault zones, Elsinore and San Jacinto, Aguanga has experienced close to 7,000 recorded earthquakes in the past year. Since most of the quakes are below a magnitude of 1.0, the 1,100 residents don't generally feel the shaking, but, they constantly hear the low rumble like a passing freight train as the earth's plates shift underneath them. Other than ranches, there is only a post office, a general store and a converted tavern, now a real estate office, in town.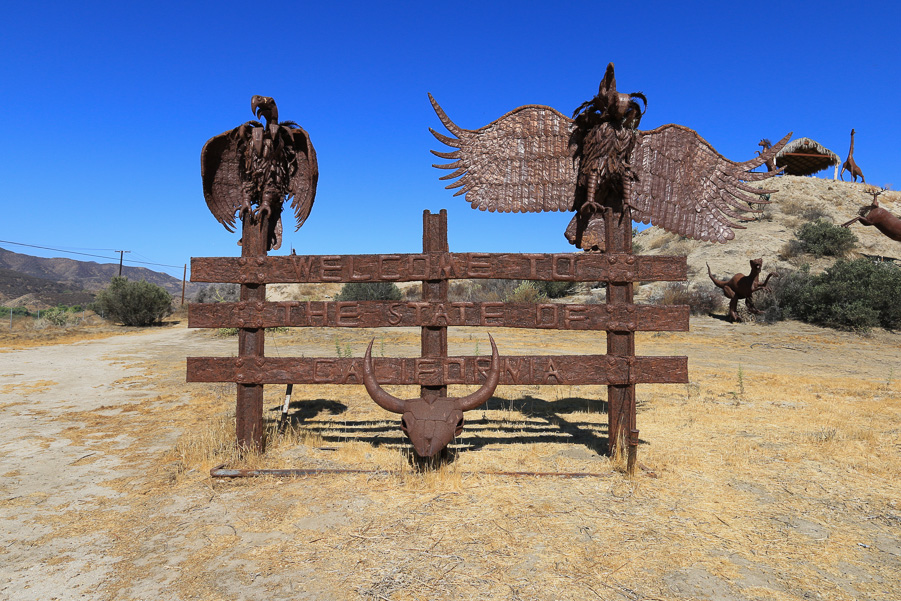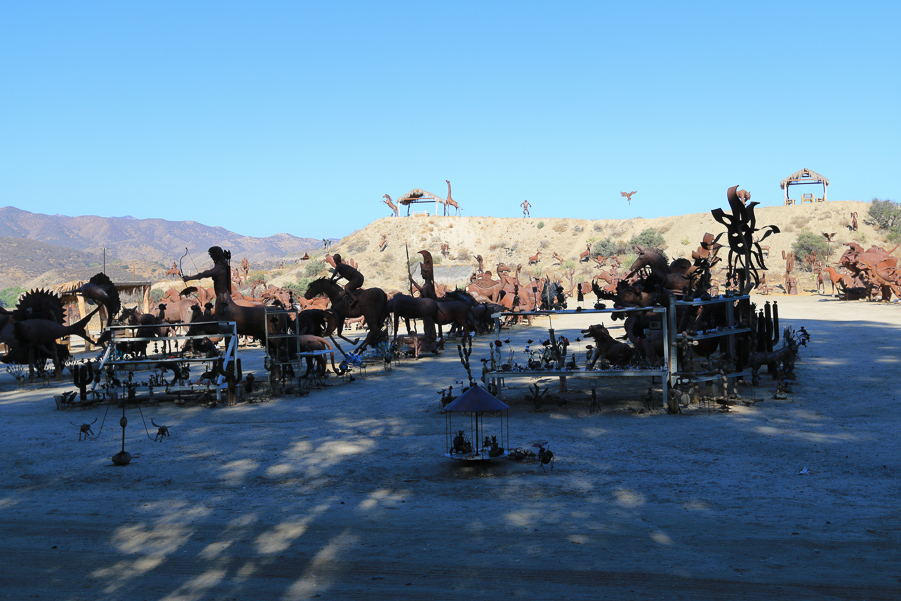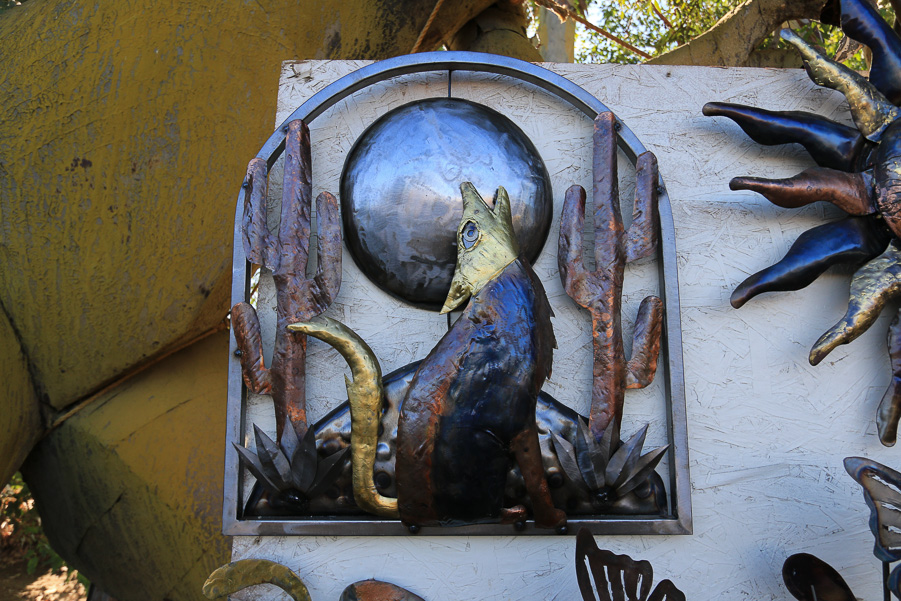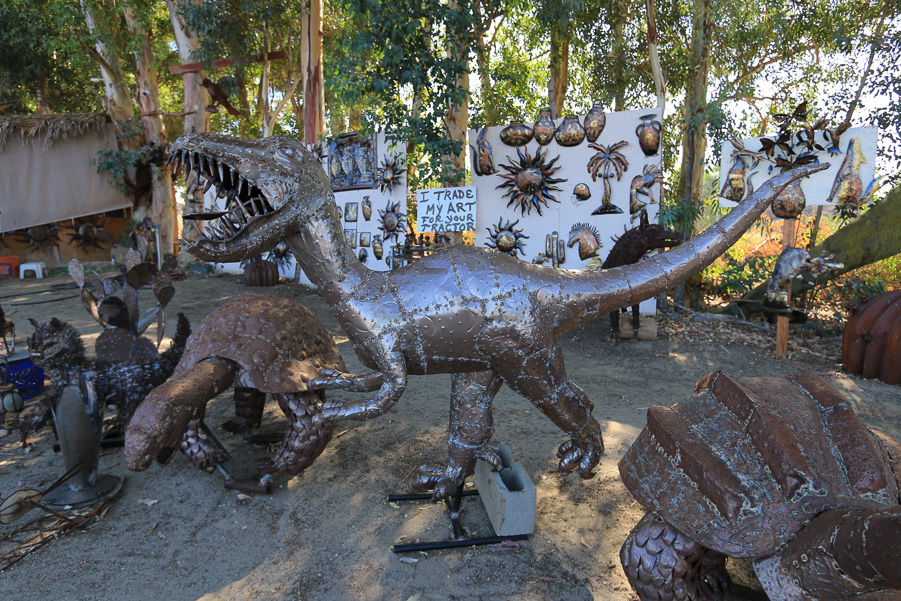 We loved the drinking ants.
After some searching, we did buy a sun with a howling wolf face.
As luck would have it, we met Ricardo soon after we arrived. He had his six week old pug with him.
Some of the sculptures are huge!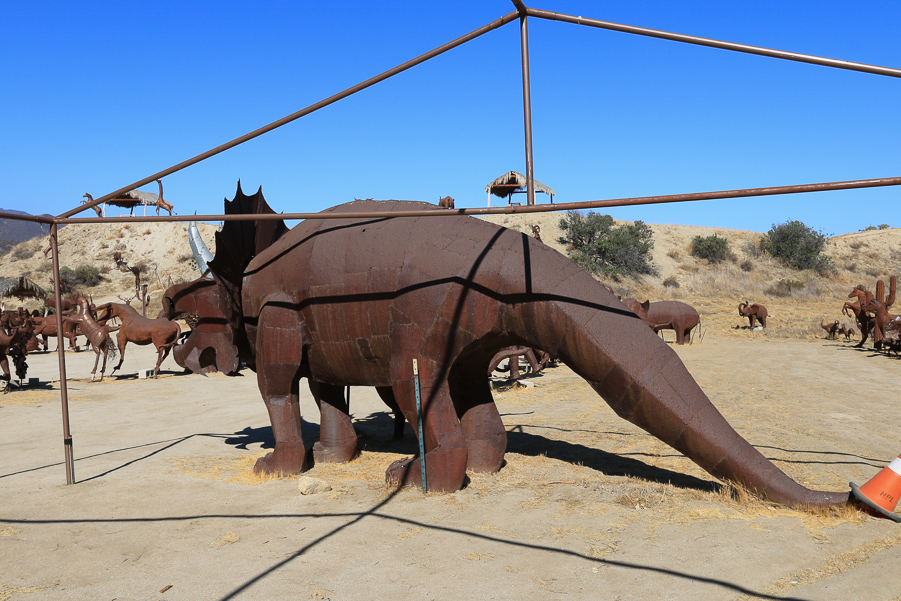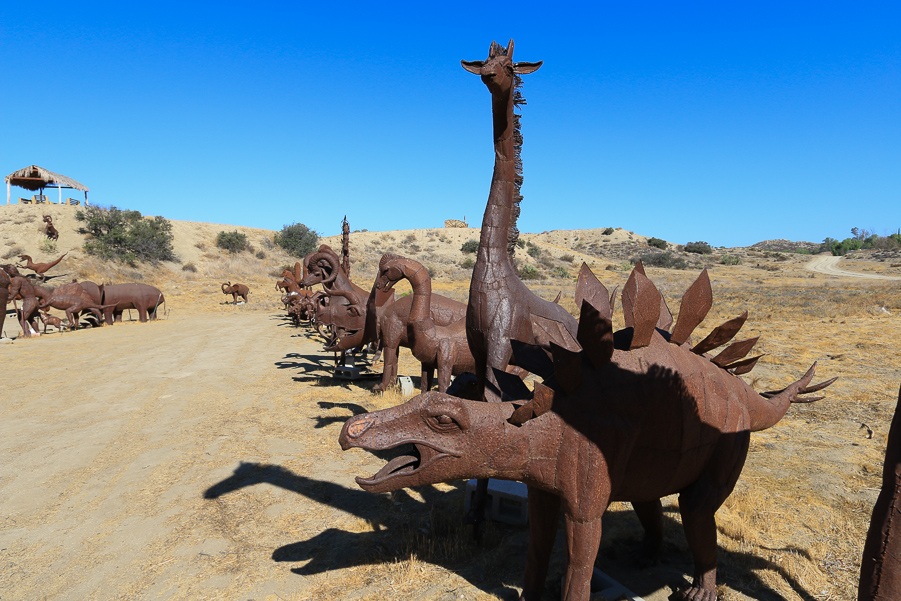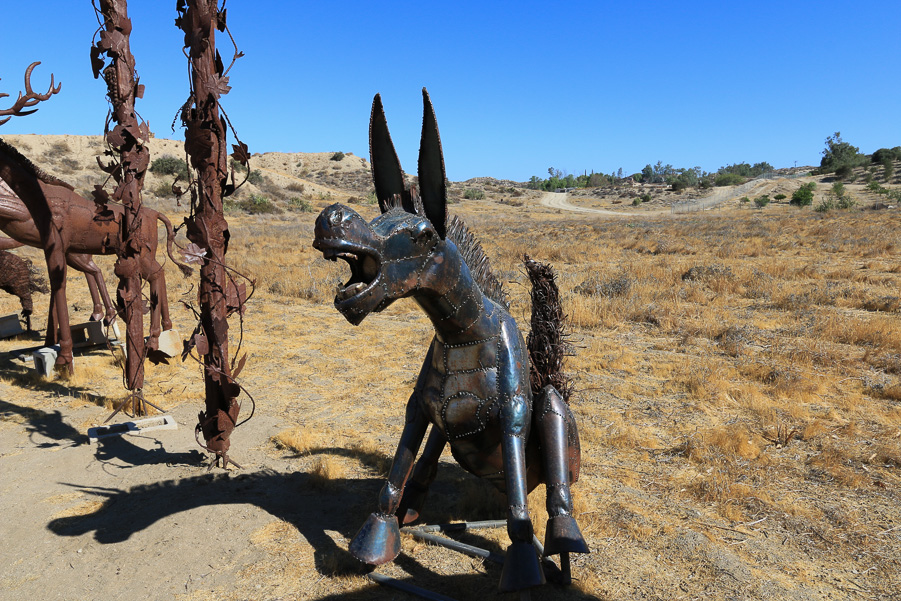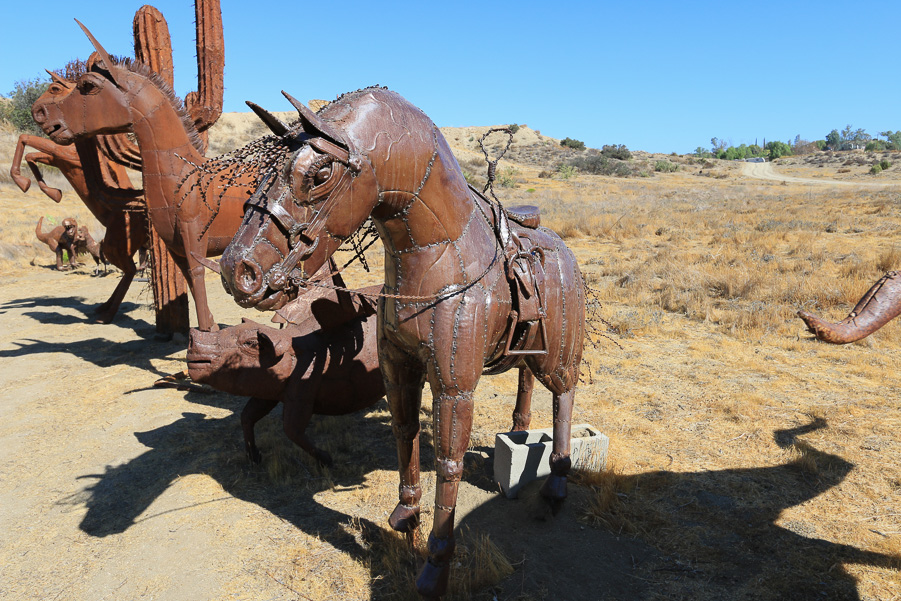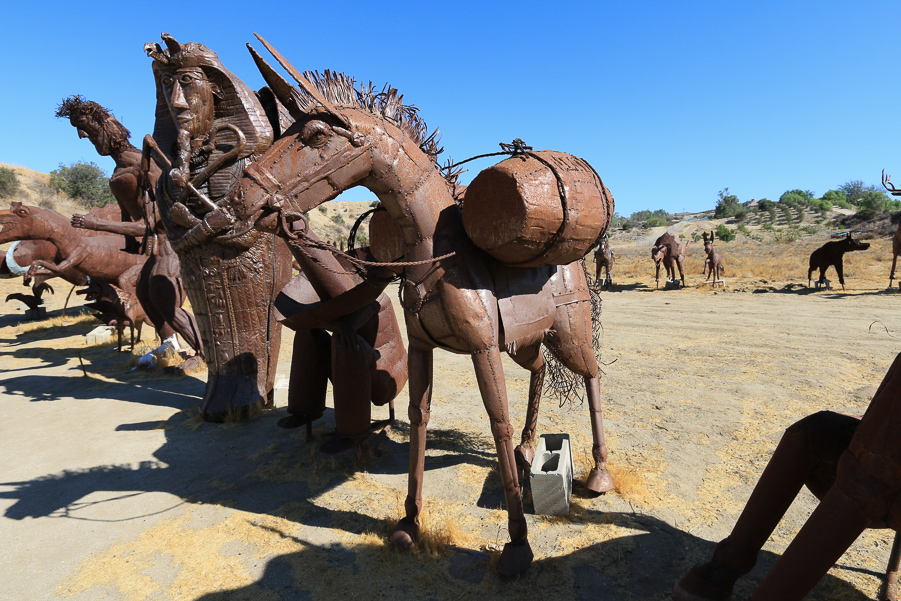 There are a lot that are frightening.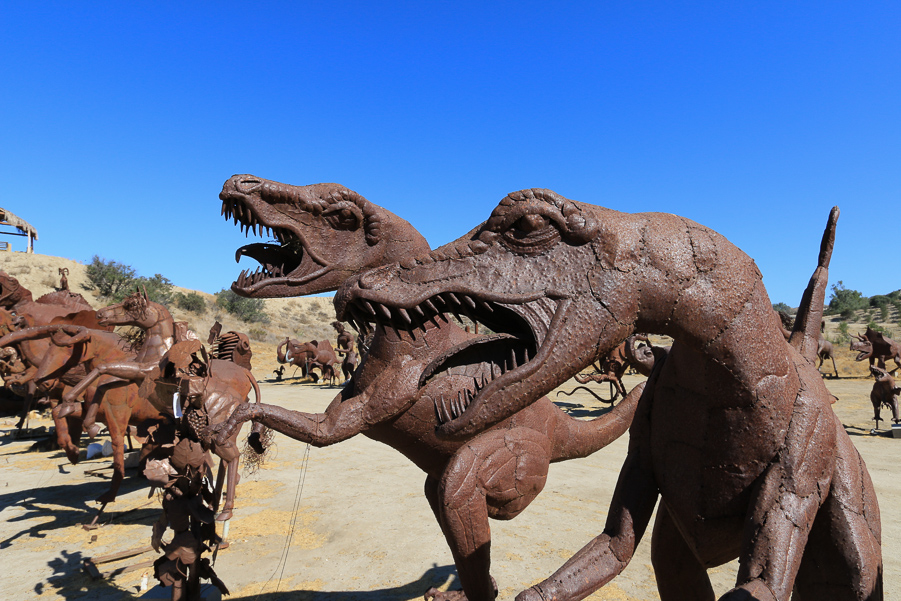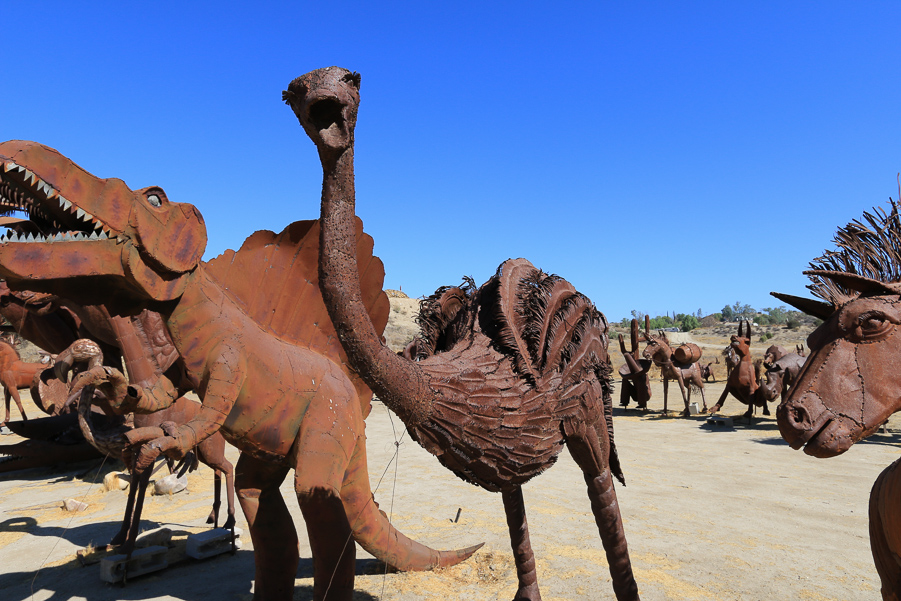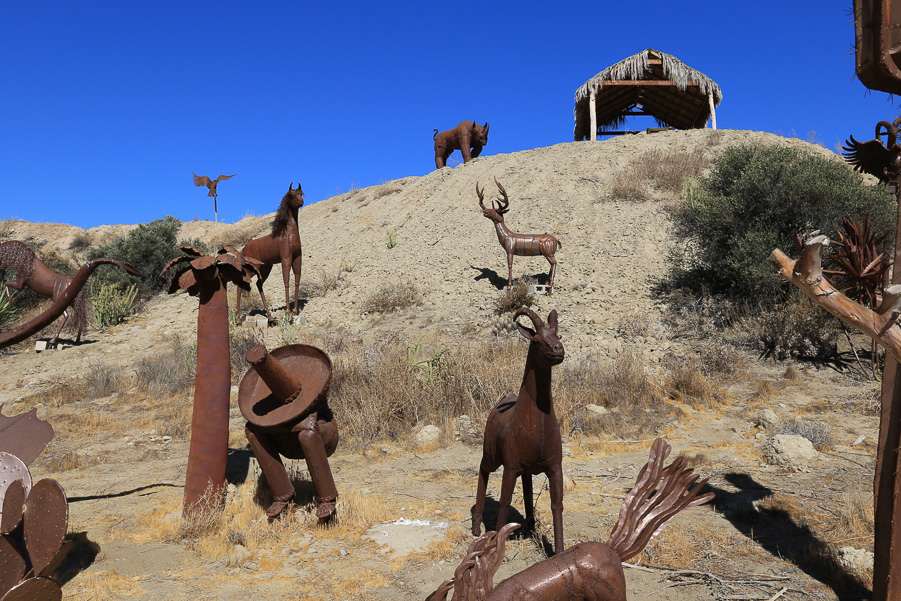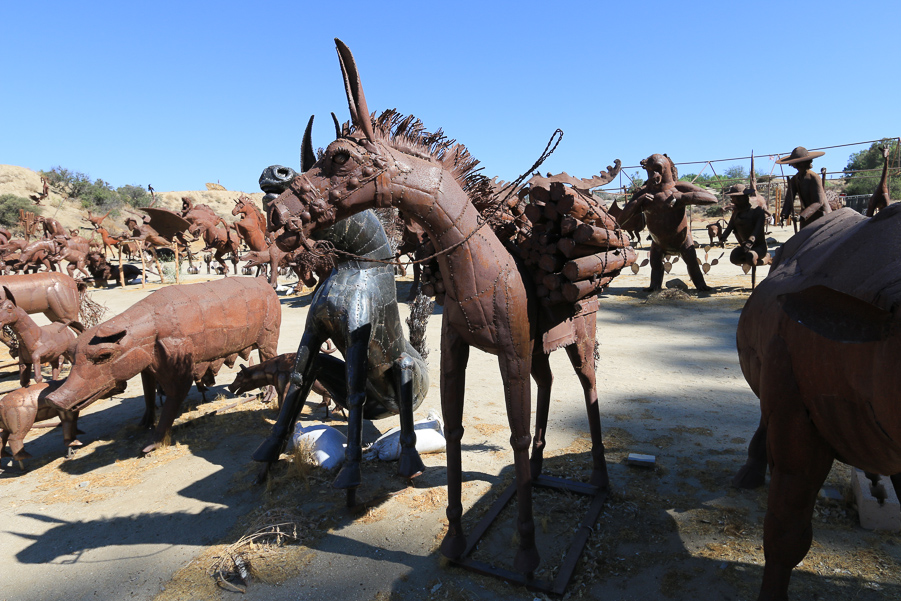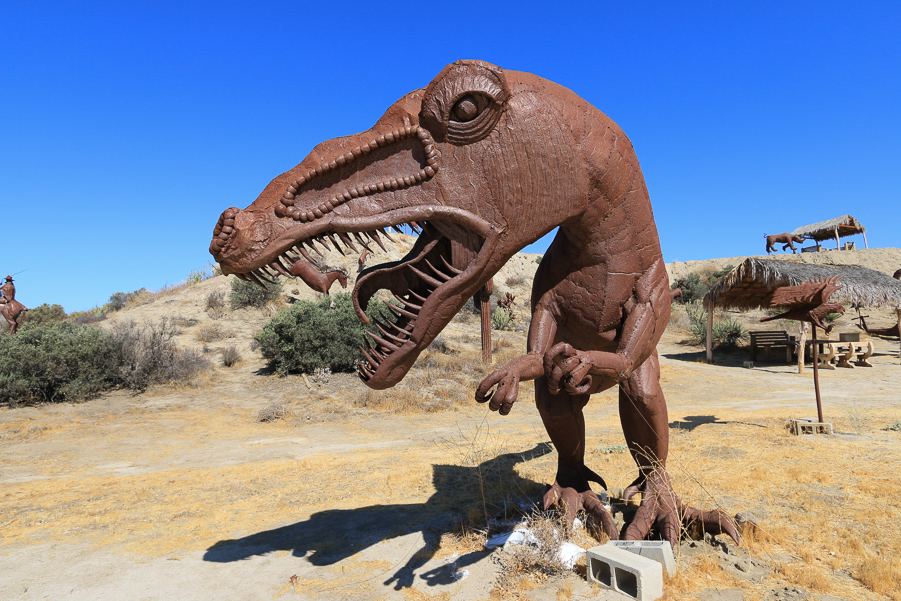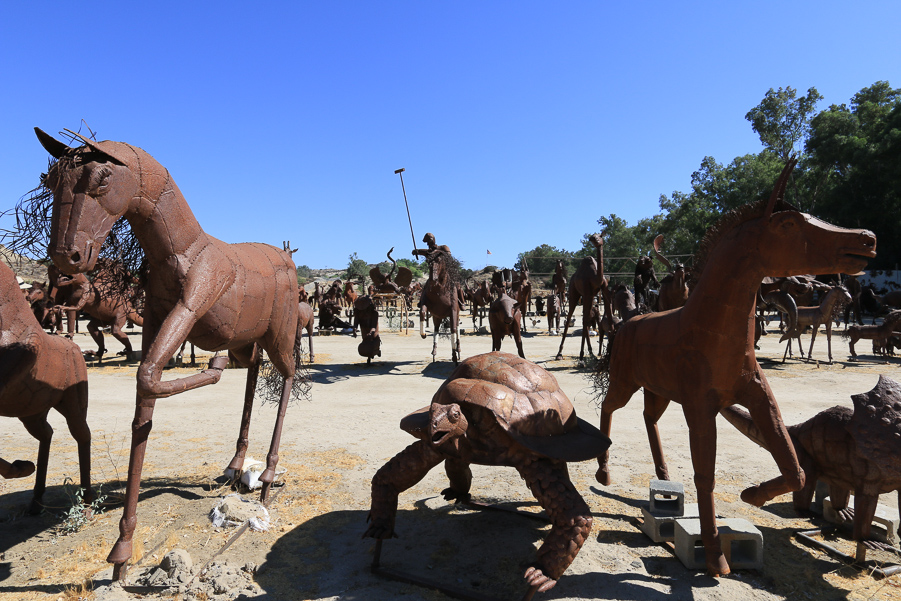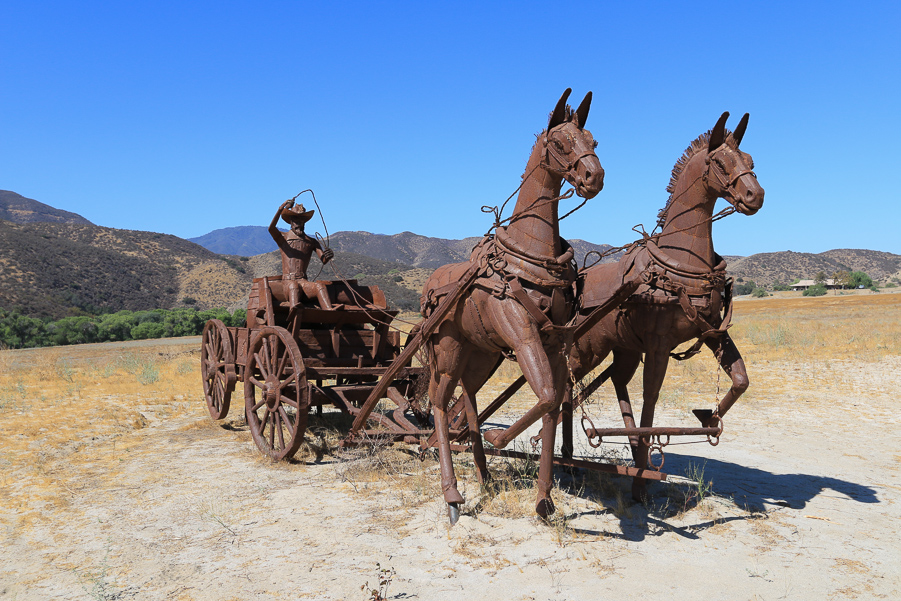 Here's Ricardo without his little pug.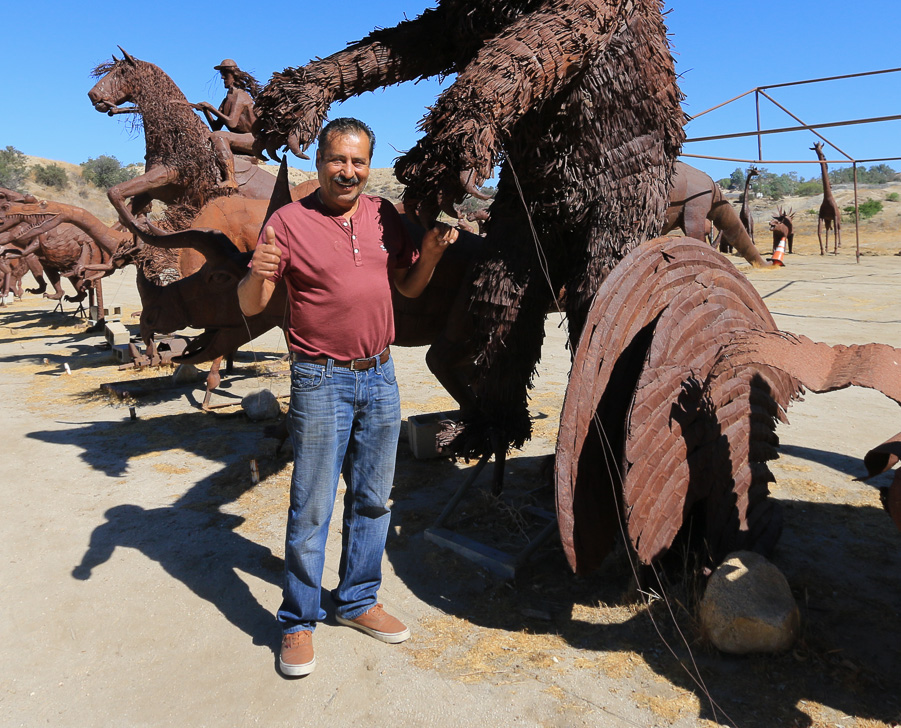 If you want to see more of Ricardo's sculptures, follow this link for a short video, or check out YouTube's library, since it has many videos. It was a very interesting adventure.
The restaurant choices are few here, but we did have a couple of burgers at the Stagecoach Inn.