May 6, 2023 - Saturday - Today we were back in Rialto, CA for a special treat, a private tour of the Old First Christian Church, now known as the Kristina Dana Hendrickson Cultural Center. The church was built from 1906 to 1907 by volunteers in the Late Gothic Revival style and the American Craftsman style. The church, which is now listed on the National Register of Historic Places, was haunted for years, it is said, by the ghost of a young girl named Kristina Dana Hendrickson. Supposedly her ghost was active there until 2004, when her father died. Though she may have departed, other ghosts may have taken her place since it is believed that the church contains a busy portal between the mortal and spirit worlds.
Both of us read the book The Little Girl in the Window by John Adams that documents many of the ghost appearances in the building. Reading it certainly put us in the mood to see it first hand.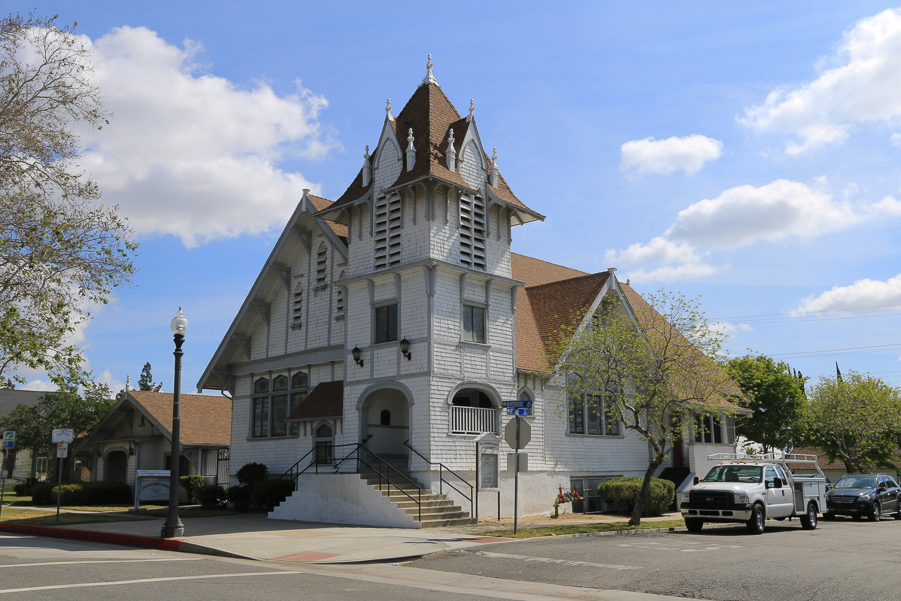 There was a meeting of the Society's board members today so I had a chance to photograph some of the rooms in the basement while we were waiting for the meeting to end.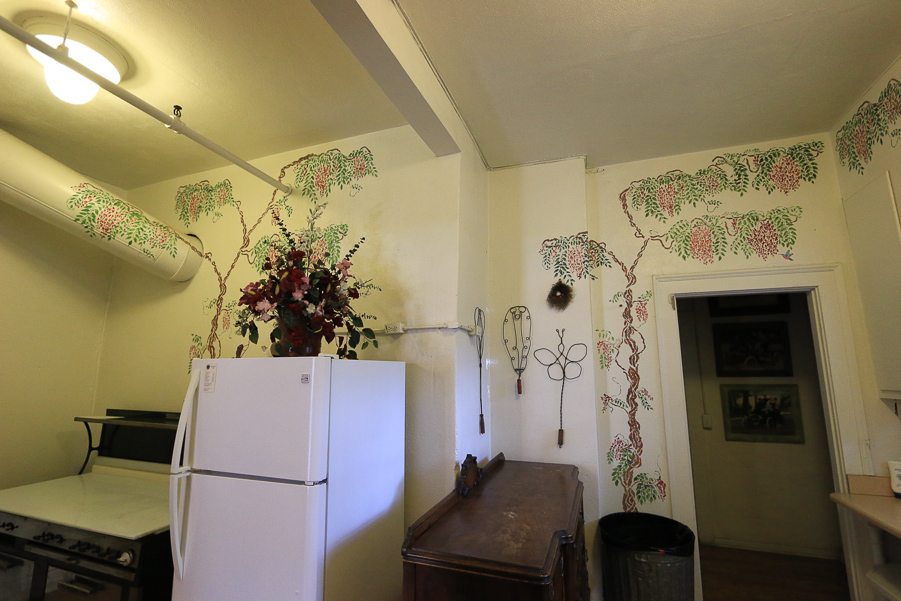 This pantry was where many ghost stories originated.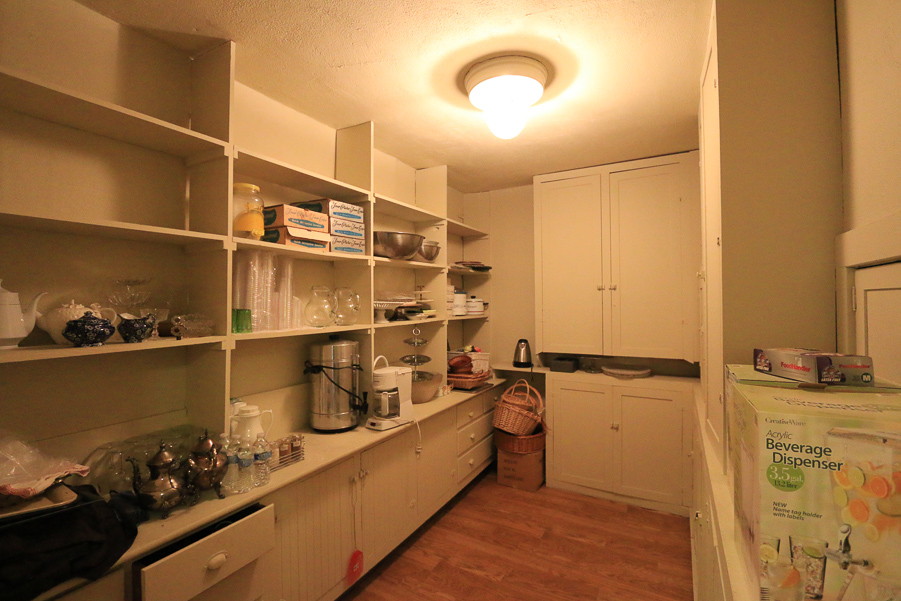 After the meeting broke up, two members took us upstairs for the tour.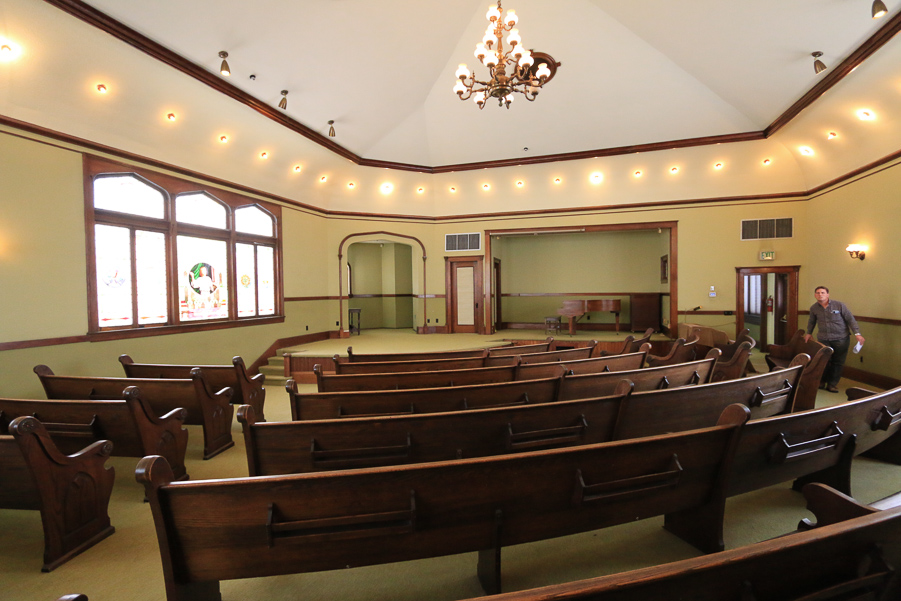 The pews are at a 45° angle to the altar. The room has been beautifully restored.
The curved pews are in great shape for their age.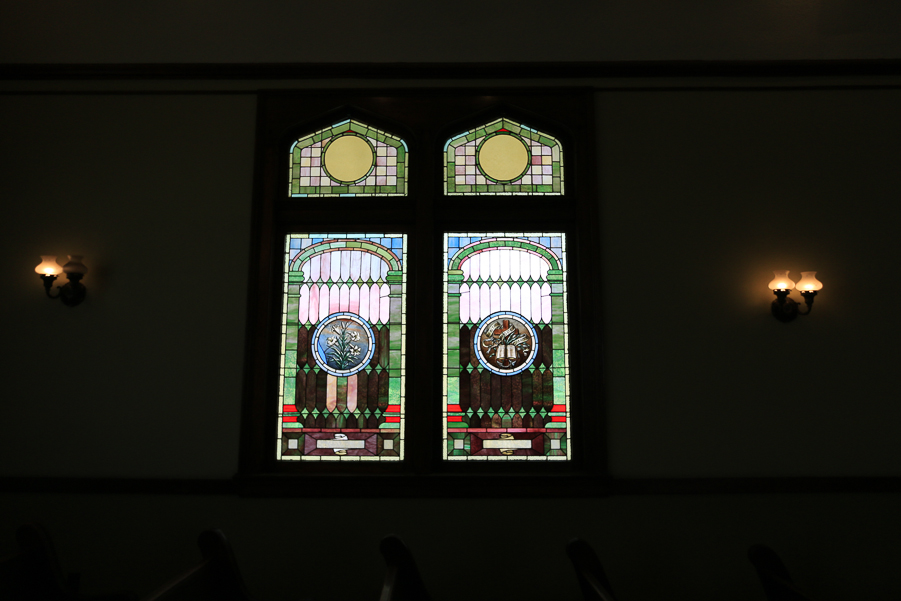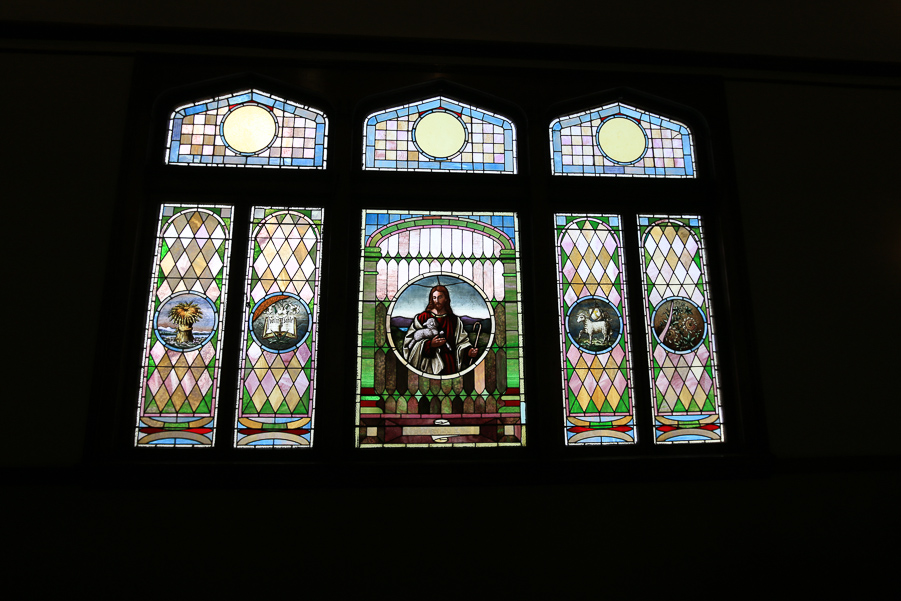 This is the bride's room.
This is the groom's room. Many people have said they've seen an apparition sitting in this chair.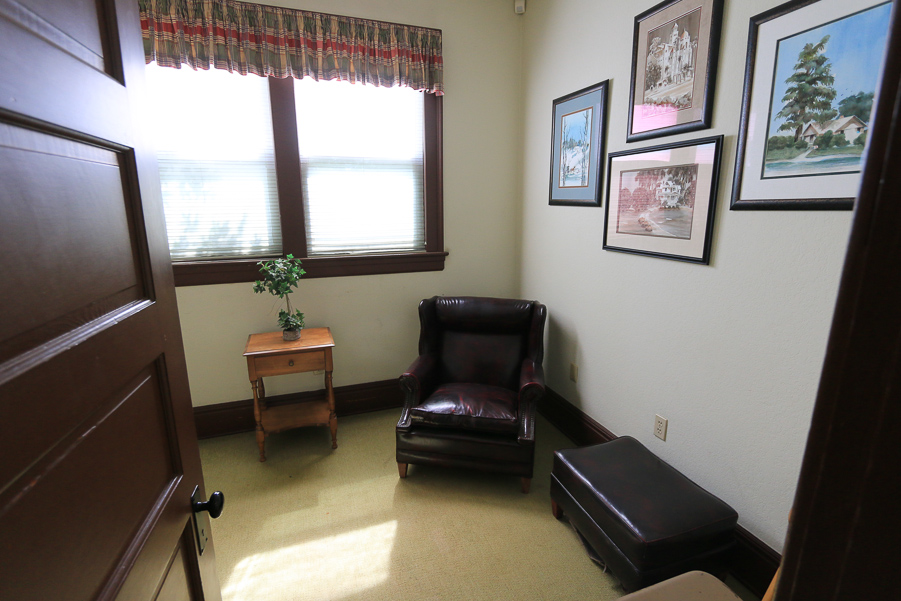 This is Kristina.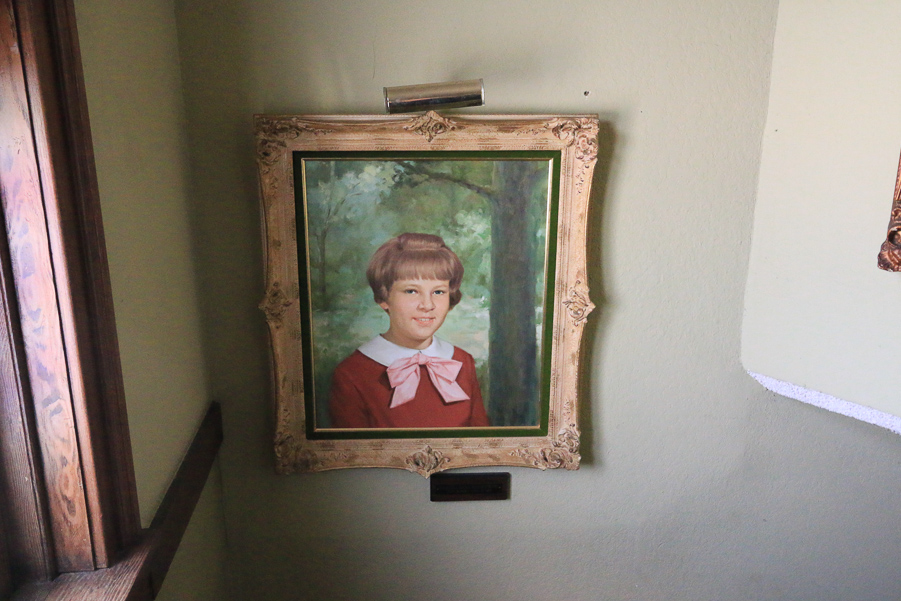 Her toys are displayed in this bookcase.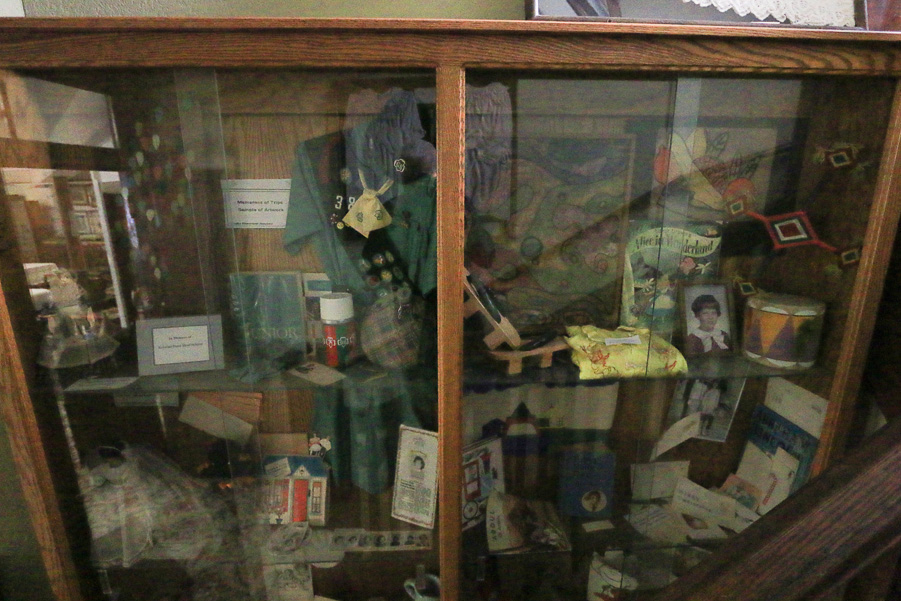 Well, we didn't see or feel the presence of any spooks, spirits or ghosts on our tour. One of our guides said that he's never see anything strange in the building, while the other one indicated that he thought that the building was haunted based on his experiences here. Who knows? In any event, it was great seeing this church.
After the tour, we stopped at the Rialto Texas Roadhouse for lunch.
Judy had their 6 oz. sirloin with mashed potatoes, brown gravy and applesauce.
I had their 8 oz. sirloin with a loaded baked potato and buttered corn.
The food was great and very filling.