August 12, 2017 - We've never been to Seal Beach before, but today we decided to check it out. Our destination was the Red Car Museum. The Museum lies within the original Pacific Electric Railway Right of Way and it's within Pacific Electric Car No. 1734. The car was built in 1925 and was called a "tower car," one which repaired the electric lines that were the power source for the railway system. It was a roving machine shop sent out to troubleshoot problems along the 40-mile Pacific Electric LA-Newport Line. In its heyday, Seal Beach had bath palaces, a giant roller coaster, gaming rooms, gambling ships, rum runners and wicker boardwalk carts. An elaborate lighting system illuminated the water and the night bathers from the second longest pier in the state at the time (it's now the sixth longest). The Bathing Pavilion had 1,000 dressing rooms renting for 25 cents each, which opened directly onto the beach. Their motto was: "A beach without an undertow." We walked the entire length of the pier and it is very long.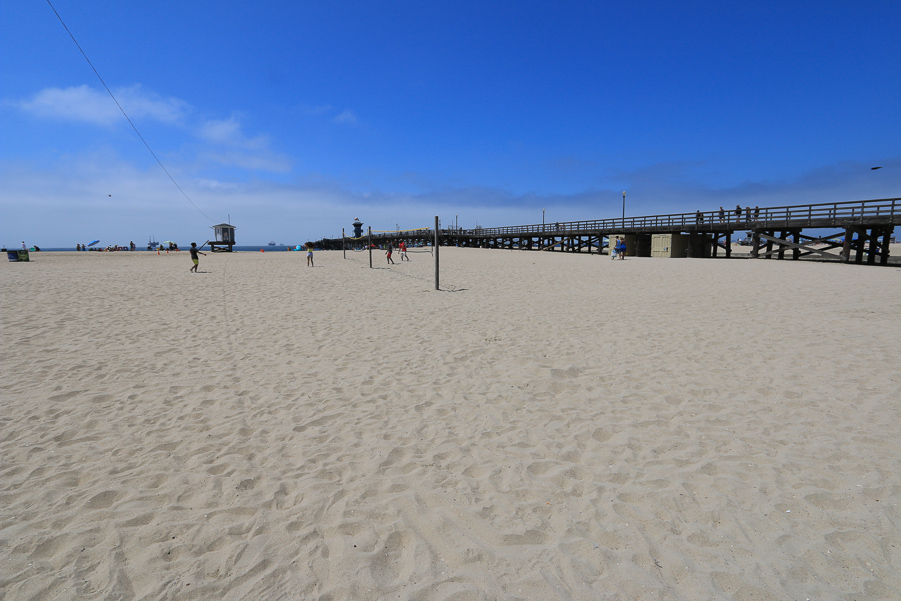 Main Street was busy and, with just two or three exceptions, all the shops were local, no chains.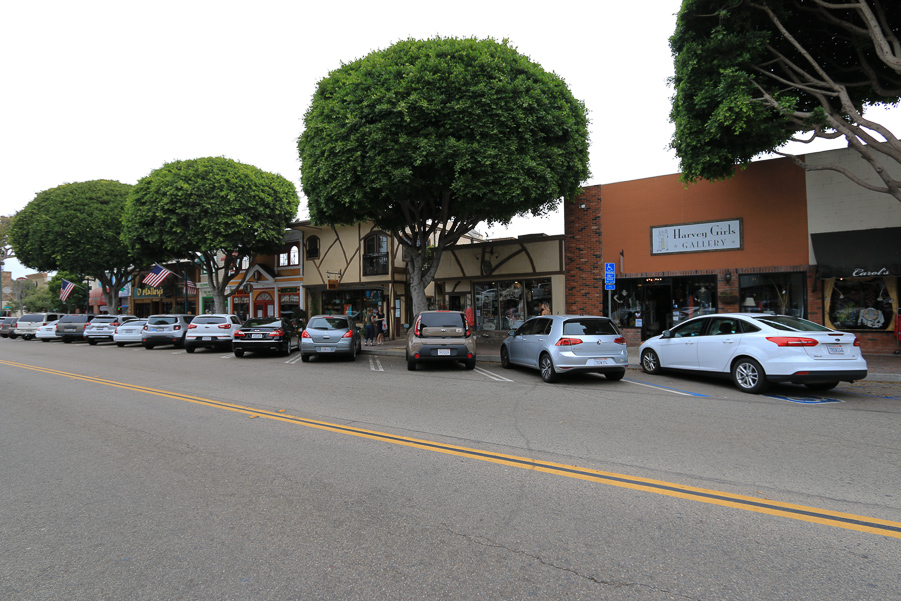 The museum features the history of the Pacific Electric and that of Seal Beach. The "Red Cars" were the largest electric railway system in the world during the 1920s. Car 1734 is the only Red Car that is left in Orange County. The museum opened a little late and the "Closed" signs never came down while we were there.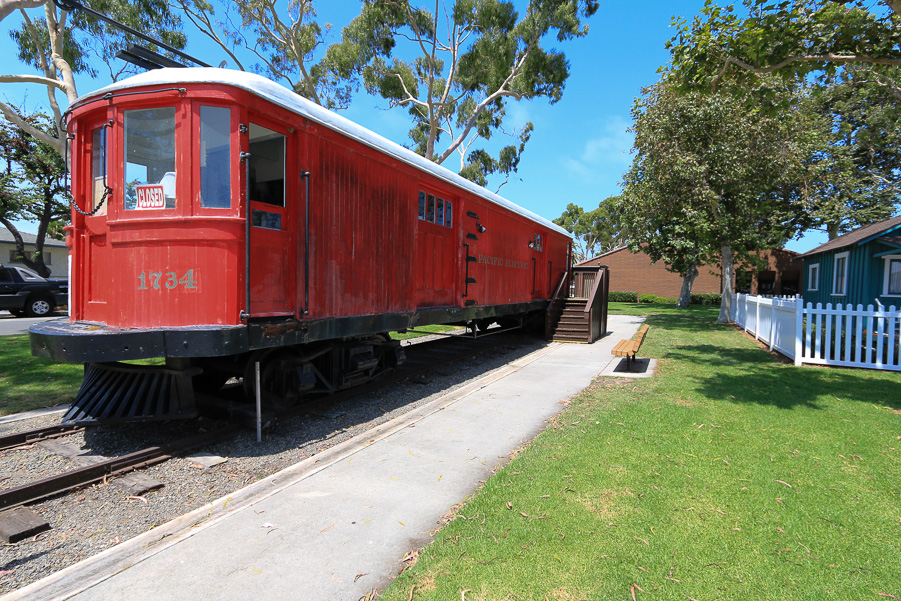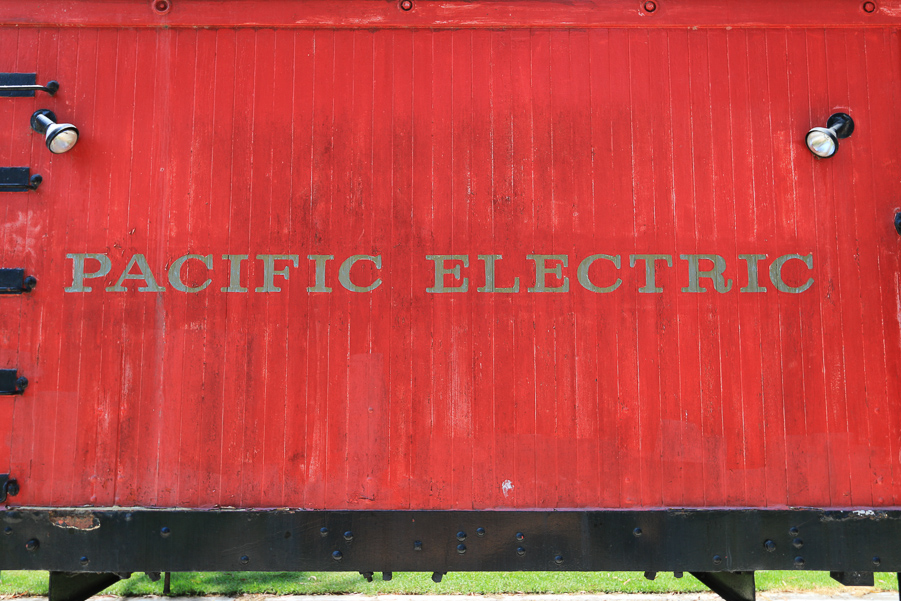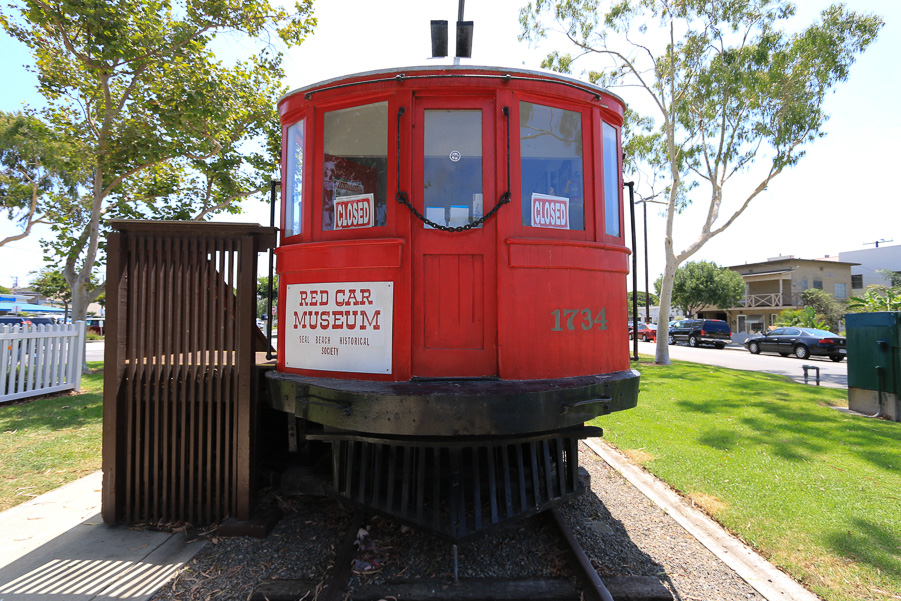 Photography wasn't allowed inside, but I got one shot off before I found out about it. The interior had its original wooden walls, ceiling and floor.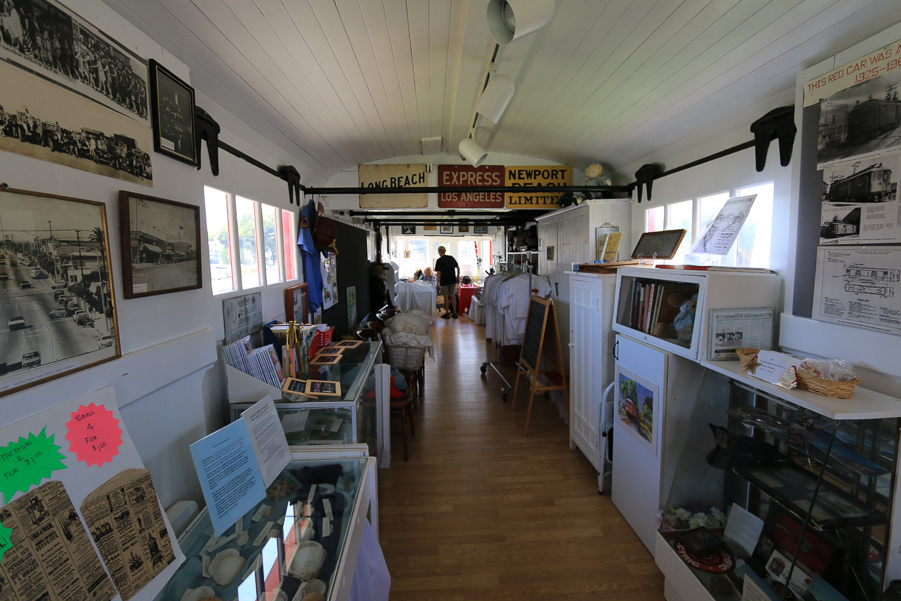 Before the museum we had toured the town and had lunch at the Hangout, which is just steps from the pier. The town has a very comfortable feel to it and it's not pretentious in the least. The same can be said of the Hangout, it's a great little beach restaurant. Judy had their "Fried Fish Sandwich" with lettuce, tomato, onion and tartar sauce on sourdough bread. I had their "Clam Pot," which is a big bowl of steamed clams with red potatoes and cut corn cobs. Both the food and the town were a pleasure.