March 8, 2023 - Wednesday - Today we were in Riverside, CA to see one of the latest exhibits at the Riverside Art Museum called "The Other Side of Memory." This is an exhibition of 66 black-and-white silver gelatin prints selected from the extensive archive of Luis Garza's work. Mostly unpublished until now, Garza's images document his East Los Angeles community during the early 1970s, his South Bronx neighborhood during the 1960s, and his 1971 travels to Budapest, Hungary, for the World Peace Conference.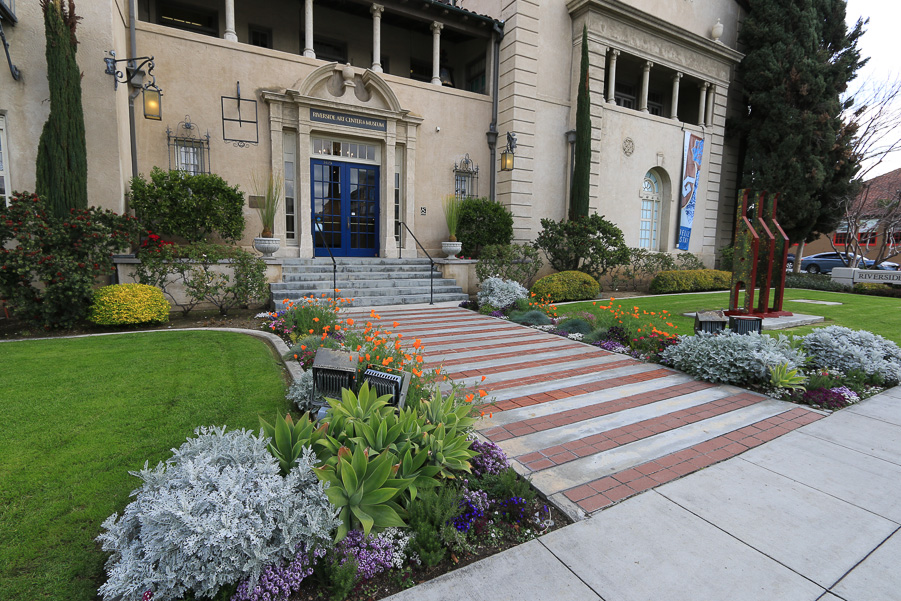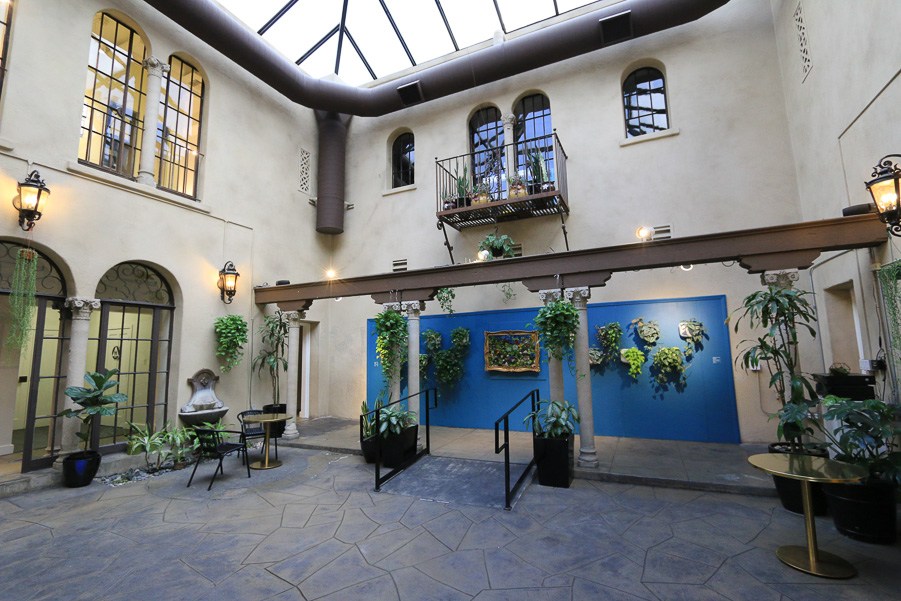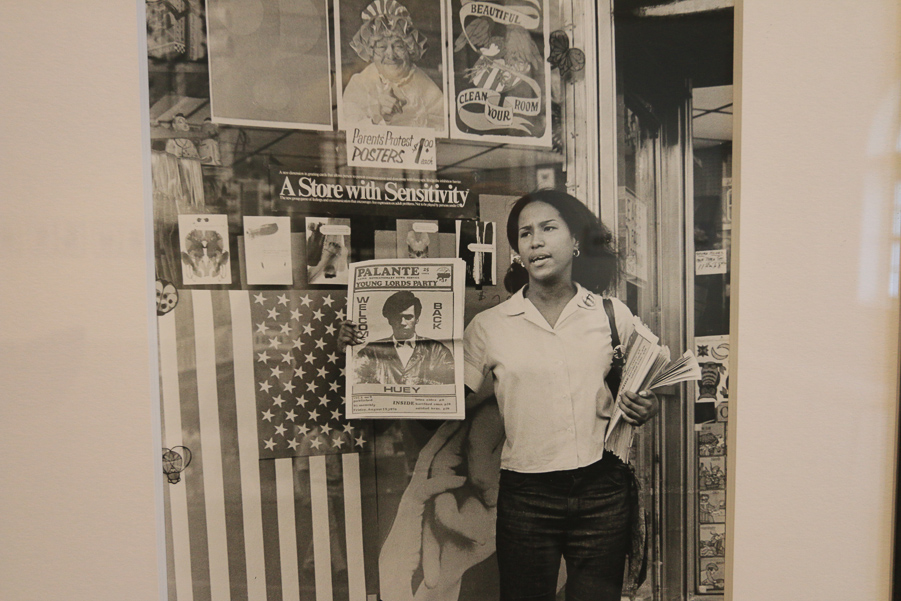 The newspaper lady seems to disapprove of the mini skirt.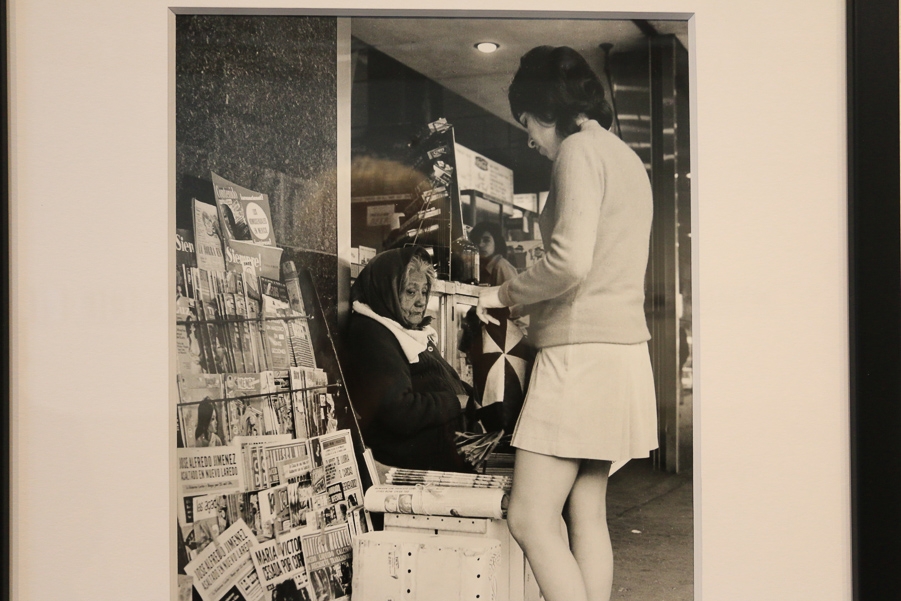 Garza was on the street when the news about Martin Luther King's assassination was broadcast over the radio.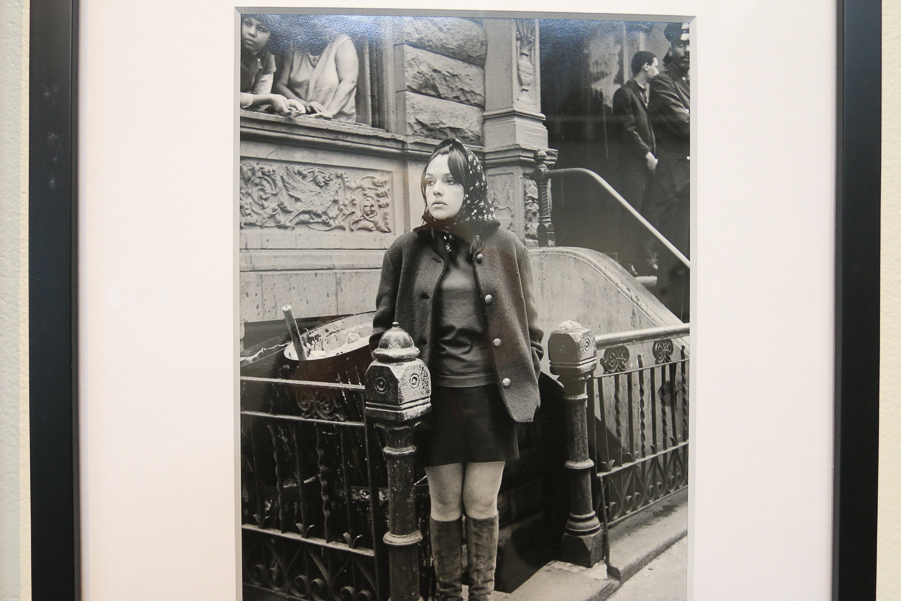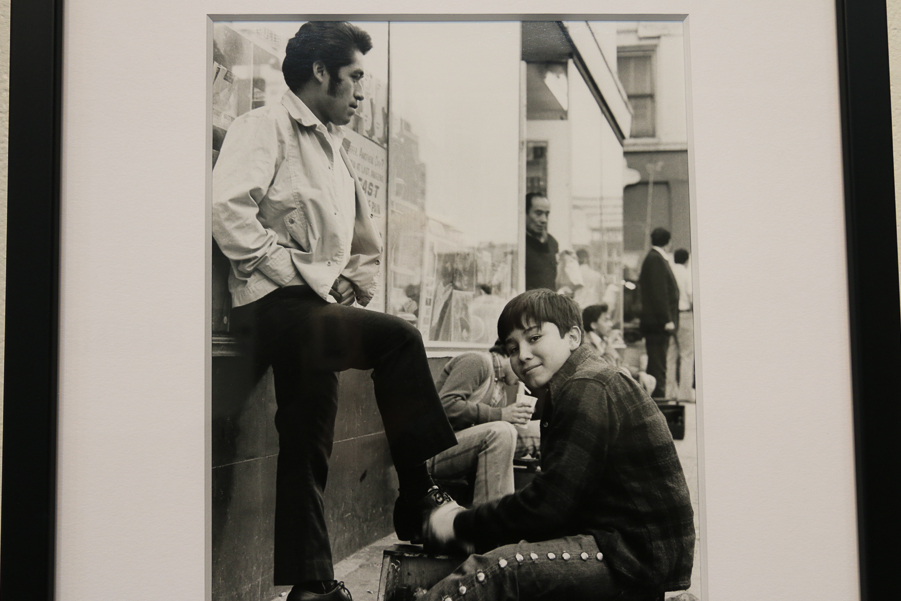 A nice portrait of Cesar Chavez.
This guy is sleeping, not dead. There were several photos of corpses that I didn't post.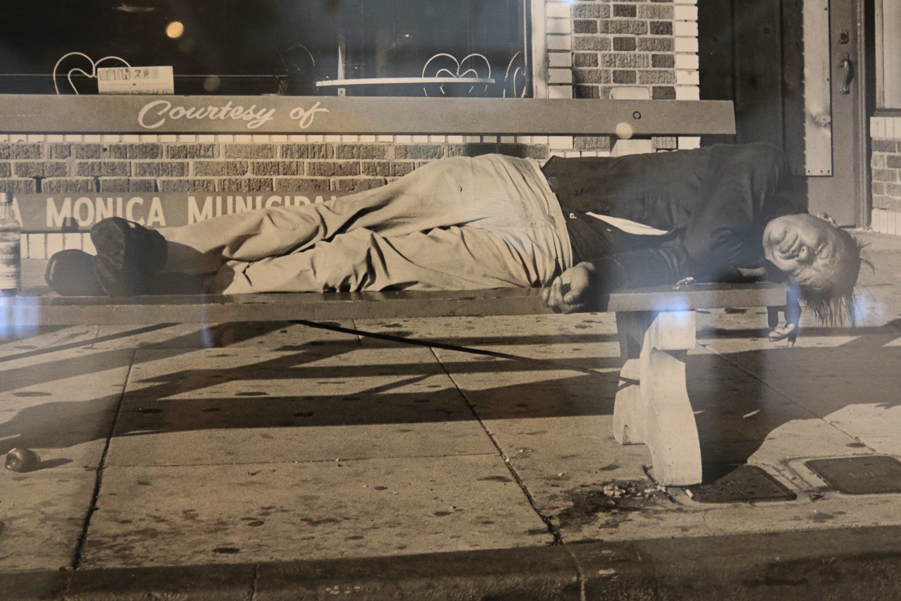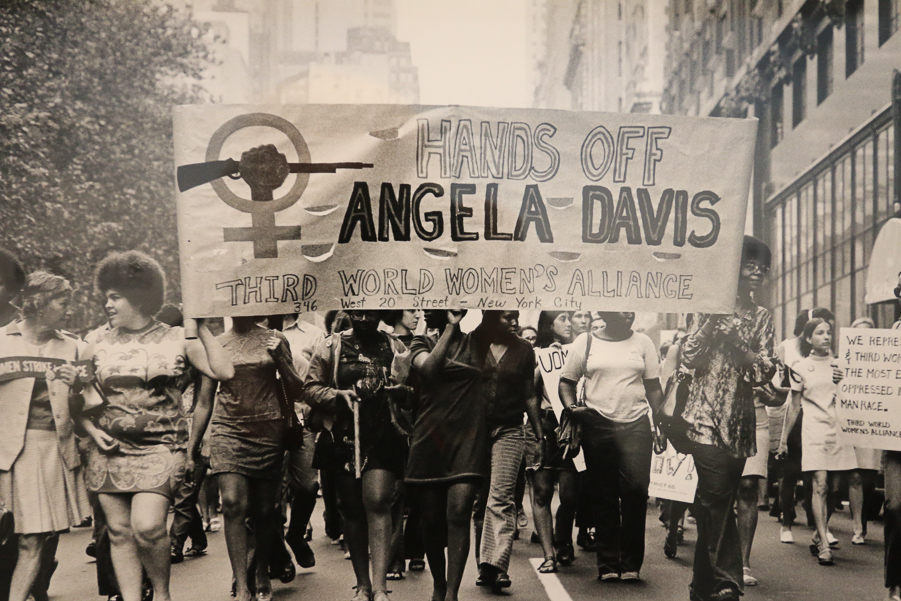 It's a wonderful exhibit. The daily confrontations with the police was just one part of their lives.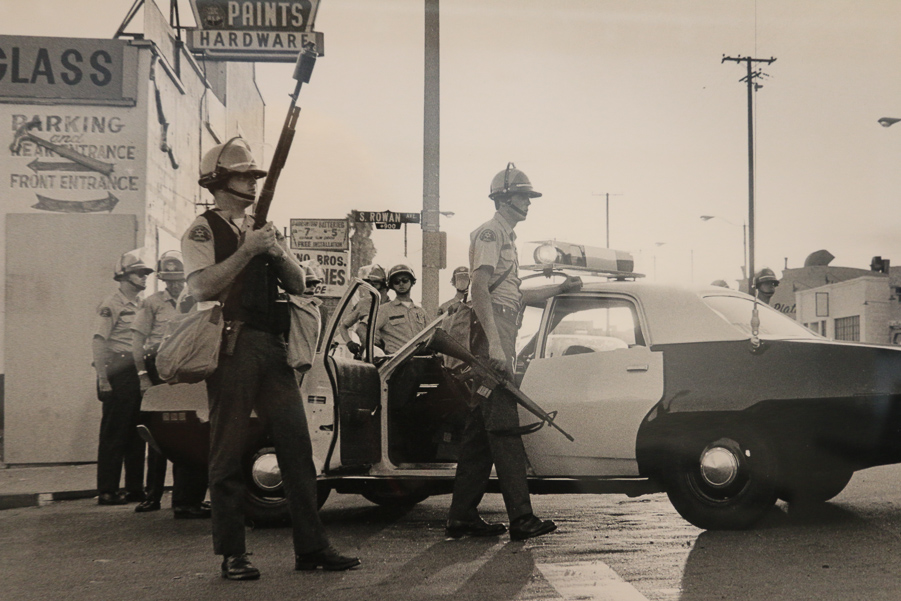 Before the museum, we had lunch at our Riverside favorite, Tio's Tacos.
I had my usual shrimp with garlic sauce. The rice and beans are delicious.
Judy had her usual cheese enchiladas with Mole sauce and their rice and beans.