January 28, 2016 - Today we were back at the Riverside Art Museum to see their latest exhibits. The architecturally significant 1929 building is a former YWCA facility designed by Hearst Castle and AIA Gold Medal-winning architect Julia Morgan.
There were three new exhibits on display and the largest was Impossible Worlds: The Early Works of Pedro Friedeberg. Friedeberg (January 11, 1936-) is a Mexican artist and designer known for his surrealist work filled with lines, colors and ancient and religious symbols. He was born in Florence, Italy, the son of German-Jewish parents. His parents escaped from Europe at the beginning of the Second World War, arriving in Mexico when he was three years old.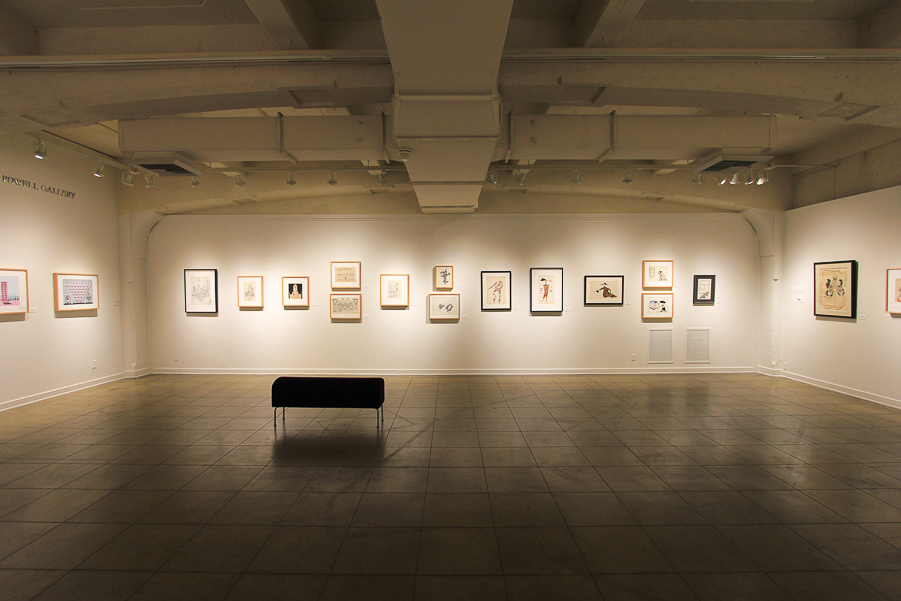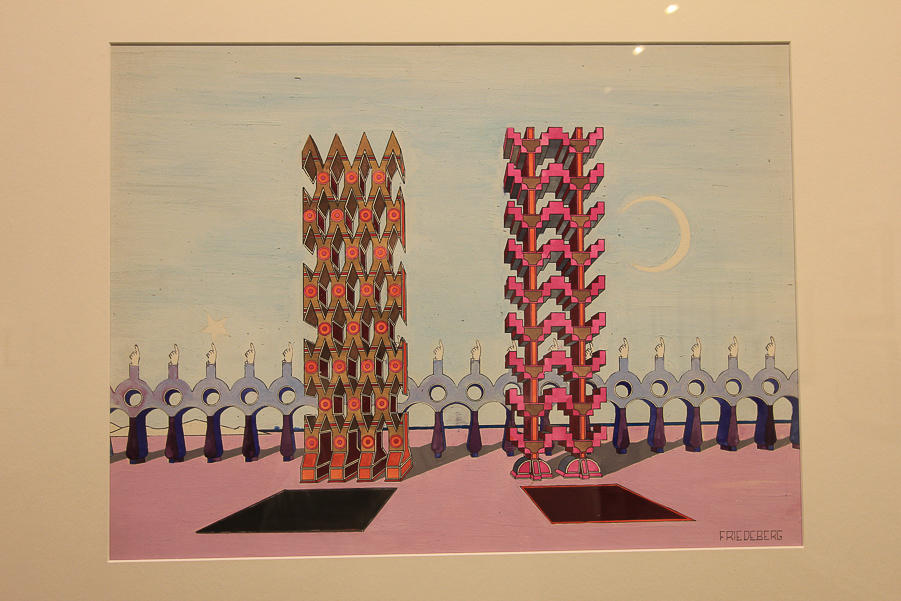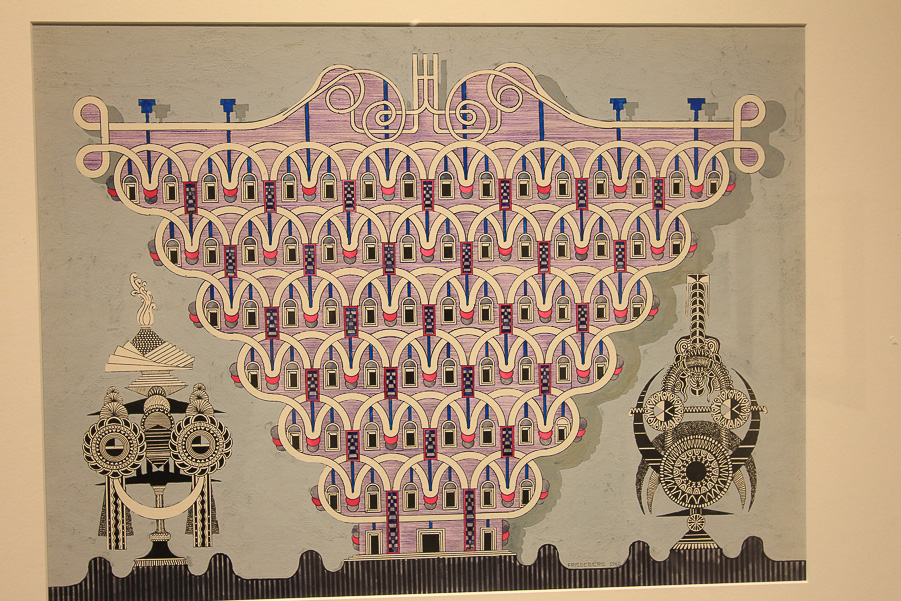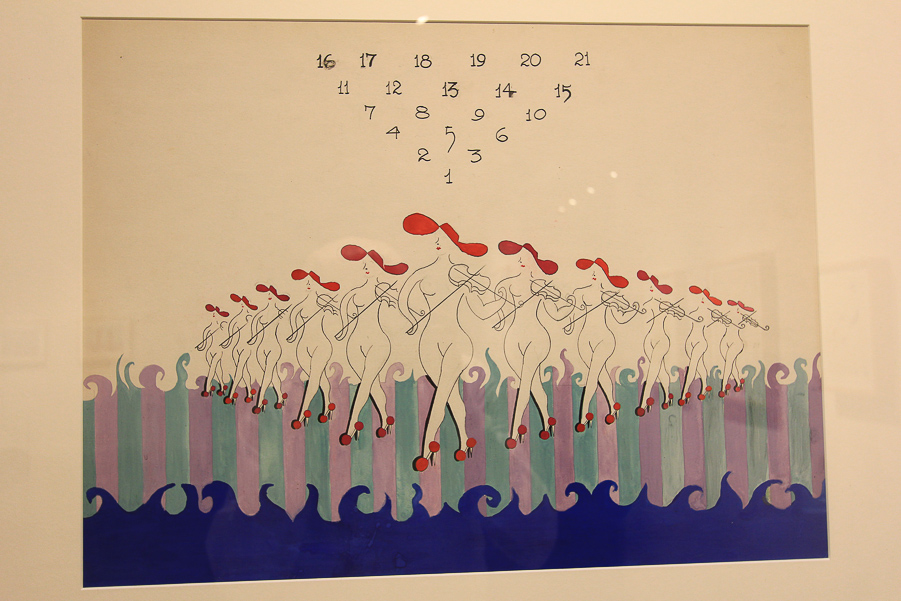 This beautiful pen and ink drawing has a Spanish caption that translates to: "Tell me what you read and I'll tell you who you are."
Thank you Pedro! He'll be visiting the Museum in April 2016.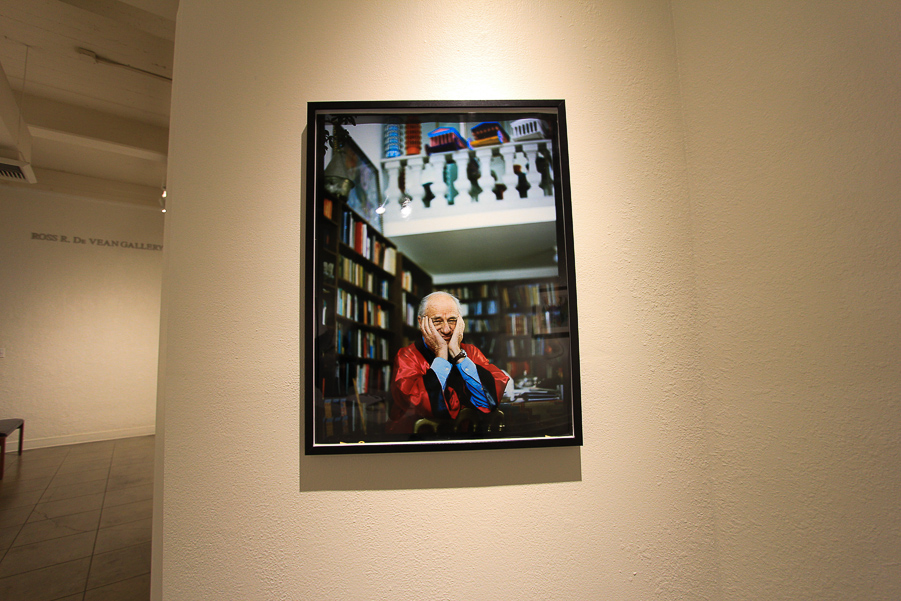 The second artist on display is Denise Kraemer, who specializes in printmaking.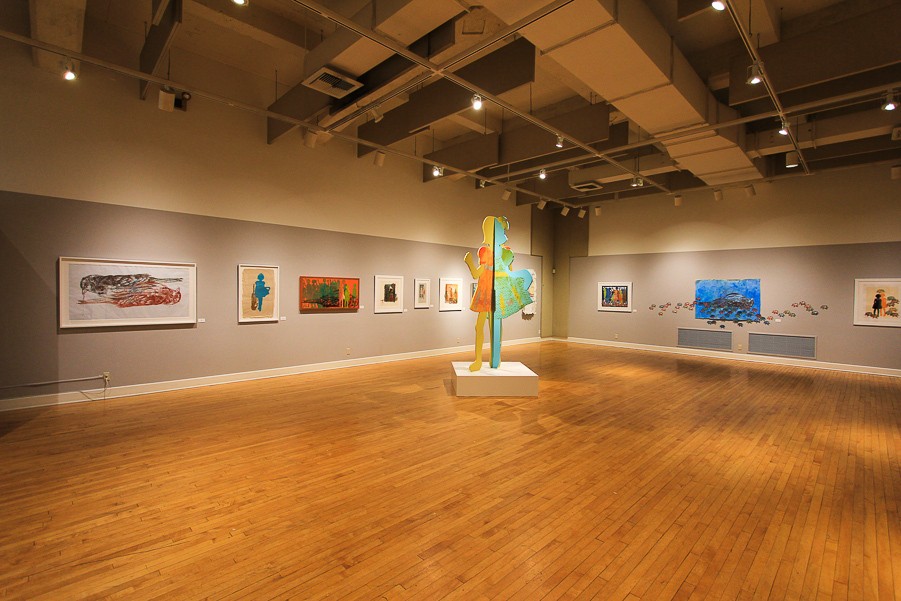 The third artist, Gregory Adamson, comes from Southern California and is a performance artist. He paints to music with bare hands or brushes, creating huge masterpieces in just minutes.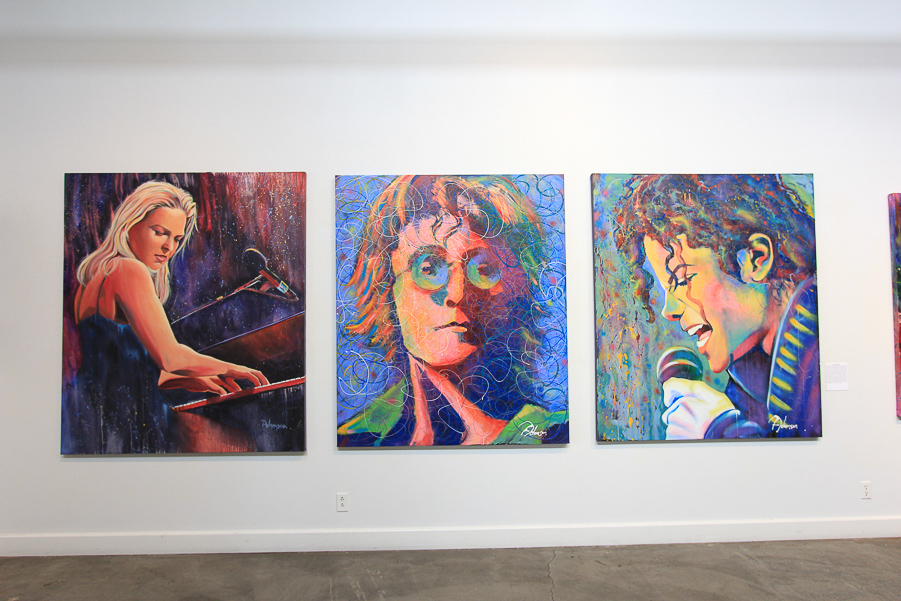 These are photographs of his "tools of the trade," beautifully arranged.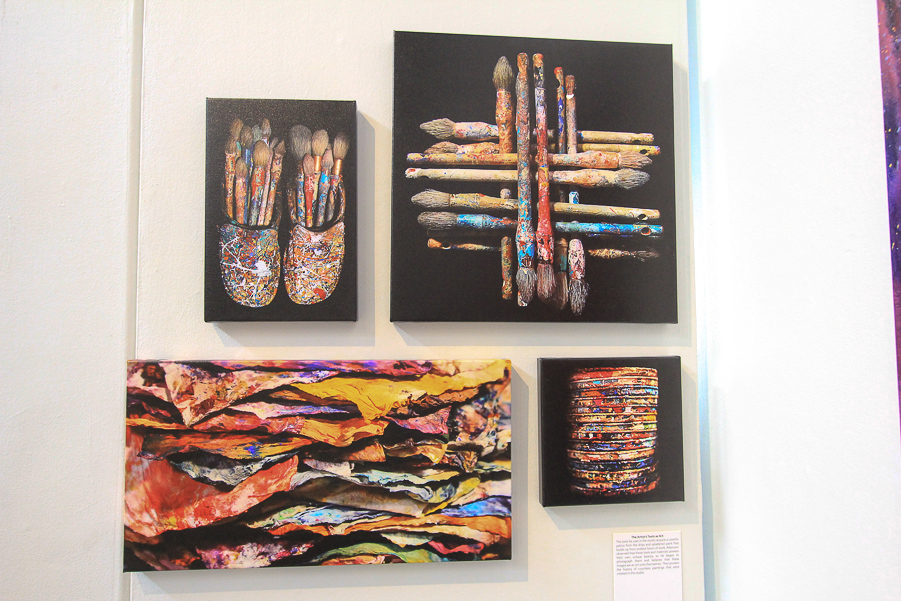 This is a lovely museum that is close by for us and always a pleasure to visit.
After the museum we walked down the block for lunch at Bella Trattoria, part of the historic Mission Inn complex. The setting is very romantic and the food is wonderful. Judy had their "Penne con Salsiccia Picante," also called the "Inn Keepers Pasta" made with penne pasta, spicy sausage, a spicy cream sauce, and tomatoes. I had their "Linguini con Vongole," with linguini, clams, grape tomatoes, garlic, chili flakes, parsley, olive oil, and a white wine sauce. Fantastic!