September 18, 2013 - Today we went back to the Riverside Art Museum. We were last there in March and pictures of that trip follow today's pictures. It is a small but very comfortable museum and it's evident that the artist community in Riverside is quite large.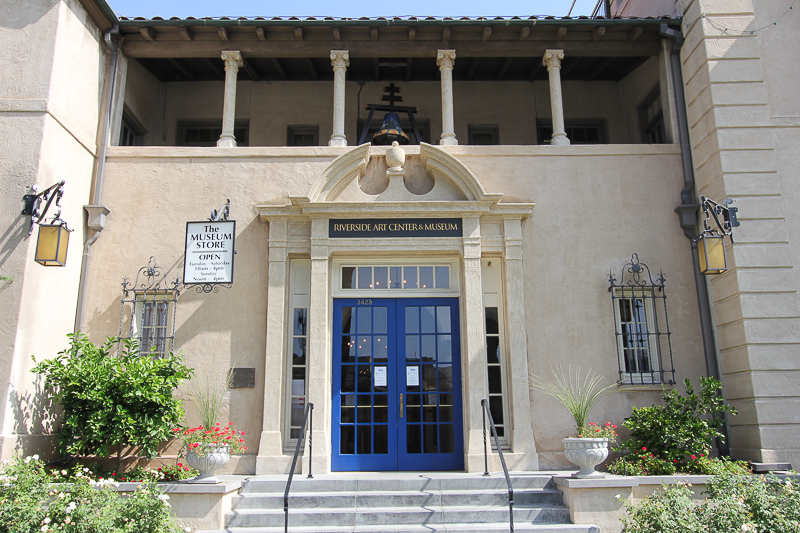 The theme of the 2013 Members' Exhibition is The Persistence of Memory. There were one hundred artists contributing to the exhibit, affording them the opportunity to display and sell their artwork.
This whimsical piece is included in their Pure Imagination exhibit, which include children's' book illustrations and artists who address themes of childhood and storytelling,
After the museum it was time for lunch and today we went back to Giuliano's Trattoria. Judy had the "Spicy Penne Aribatta," which is made with garlic, red wine, chili flakes, marinara sauce and a touch of fresh cream served over penne pasta. I had the eggplant parmesan. Yum!
March 13, 2013 - Today's adventure just required a short drive down to Riverside to visit the Riverside Art Museum. The building was designed by Julia Morgan, who designed many buildings in Riverside. She is best known for her work on the Hearst Castle in San Simeon, CA.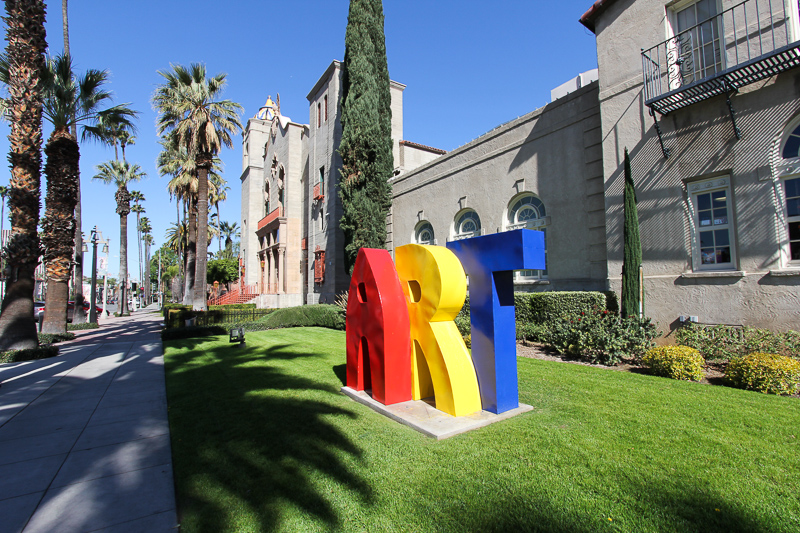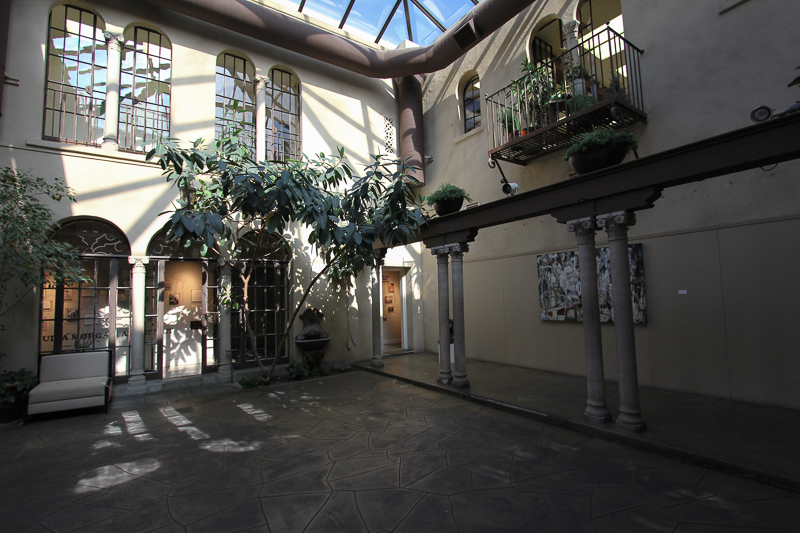 Our reason for visiting today was to see the "Paint Out Exhibit" of 2013, held by the Plein Air Artists of Riverside (PAAR). Plein Air, French for "Open Air," refers to a genre of landscape painting that is done exclusively, or primarily, outdoors or on site. For the past eight years, the PAAR has held a nine day 'Paint Out" marathon, which means once started, the artists have nine days to complete and submit their work for the competition. The paintings we saw speak for themselves, certainly under this very short time constraint.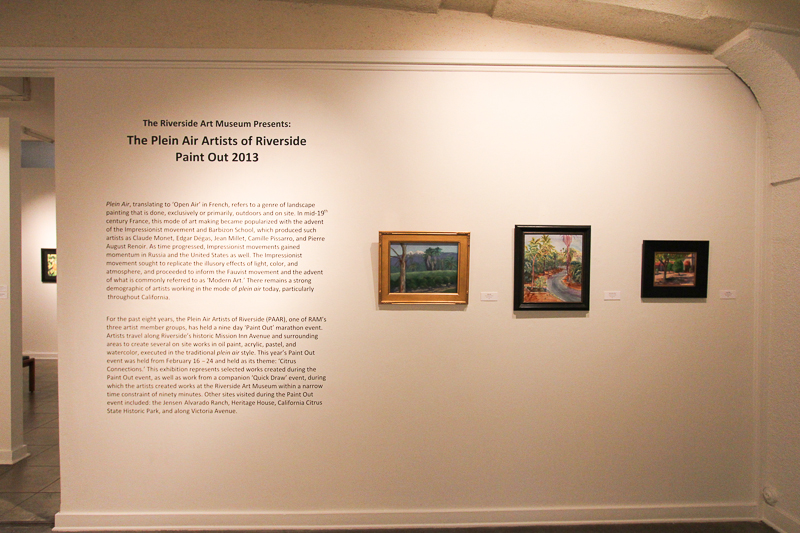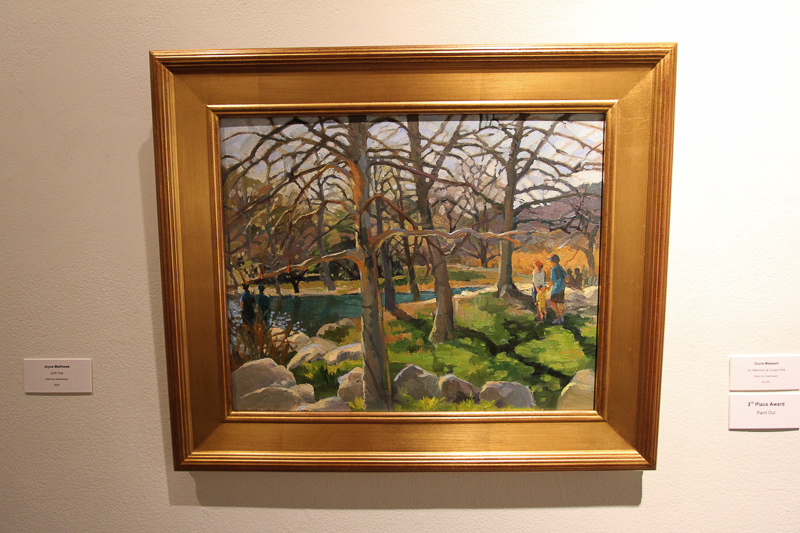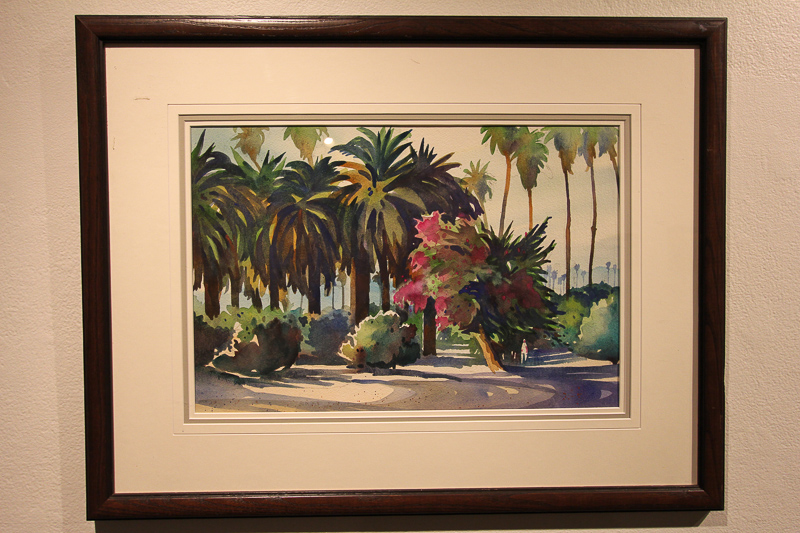 In addition to the "Paint Out" event, there is a companion "Quick Draw" event, during which the artists created works within a very narrow time constraint of two and a half hours! The three pictures below are from the "Quick Draw" event.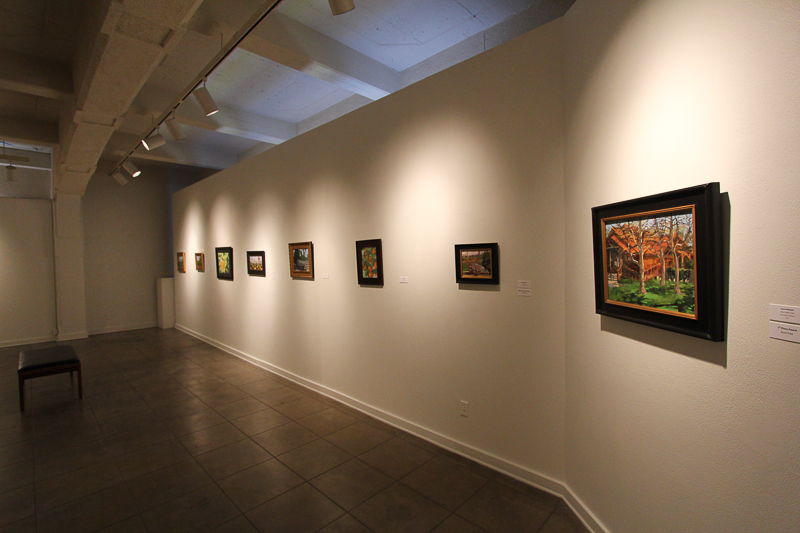 It's a beautiful museum with many other permanent and temporary exhibitions.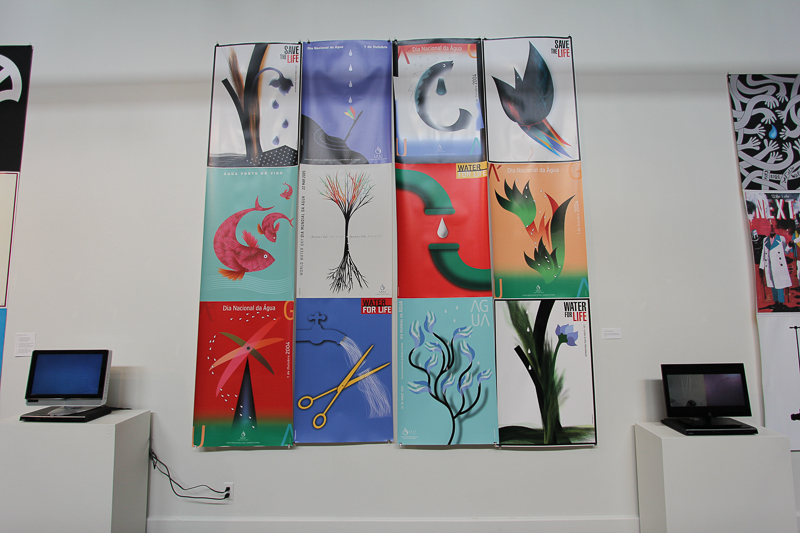 After the museum, we stopped for a delicious pizza at Giuliano's Trattoria in Riverside and then headed for the California Citrus State Historical Park.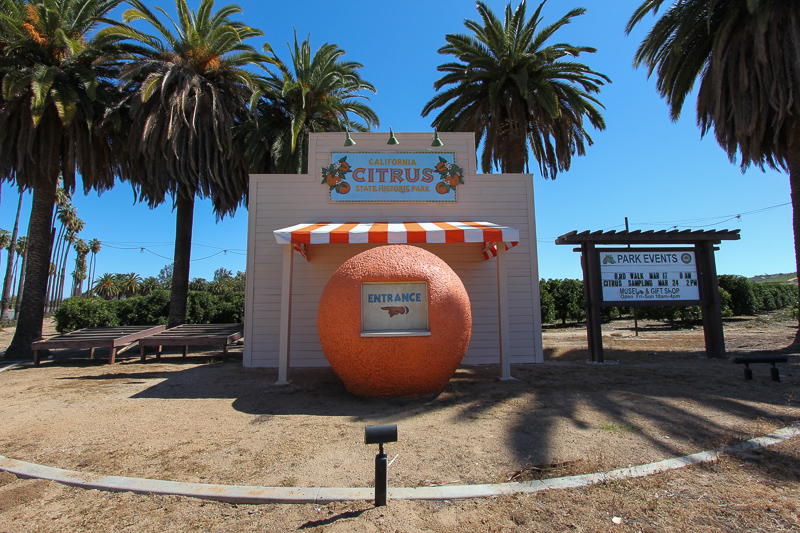 Unfortunately, due to budget cuts, it's closed on Wednesdays, so this will be another future adventure. While driving back to the freeway, we happened upon the Van Buren Drive-In Theater.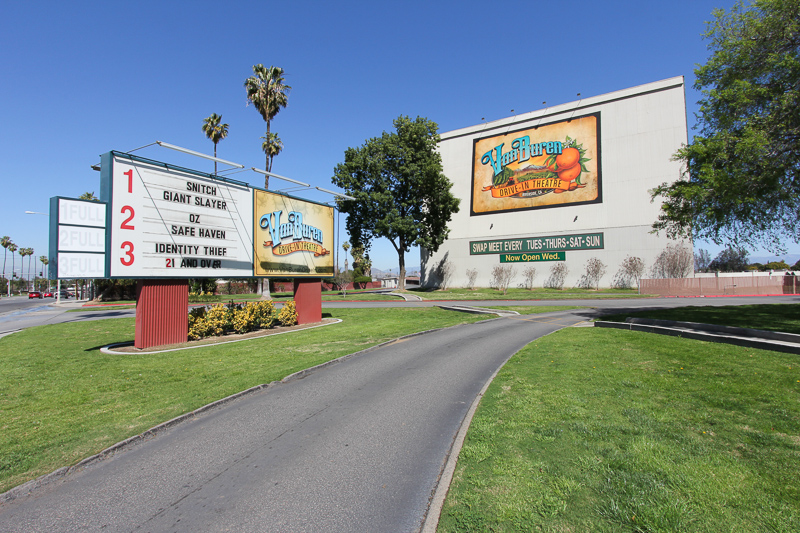 It's hard enough to find any operating Drive-Ins anymore, yet this one has three screens! Apparently it must be busy here since the three little signs on the left would be illuminated if a particular screen is full. We couldn't believe it.