March 16, 2022 - Wednesday - Today we took a short ride north to the CSU Campus in San Bernardino, CA. The Robert and Frances Fullerton Museum of Art has accumulated a collection of close to 1,200 objects focusing on ceramics, ancient and contemporary art; the largest of which includes some 500 artifacts encompassing over 4,000 years of Egyptian history. They also have temporary exhibits here and we went to see "Formalist without Formula: Don Woodford Selected Works 1972-2022." Don Woodford is the Professor Emeritus of Painting in the CSU Department of Art and Design.
Although the Woodford exhibit was large, it was a little too modern for our taste. Thankfully, the permanent exhibit of Egyptian artifacts was nearby.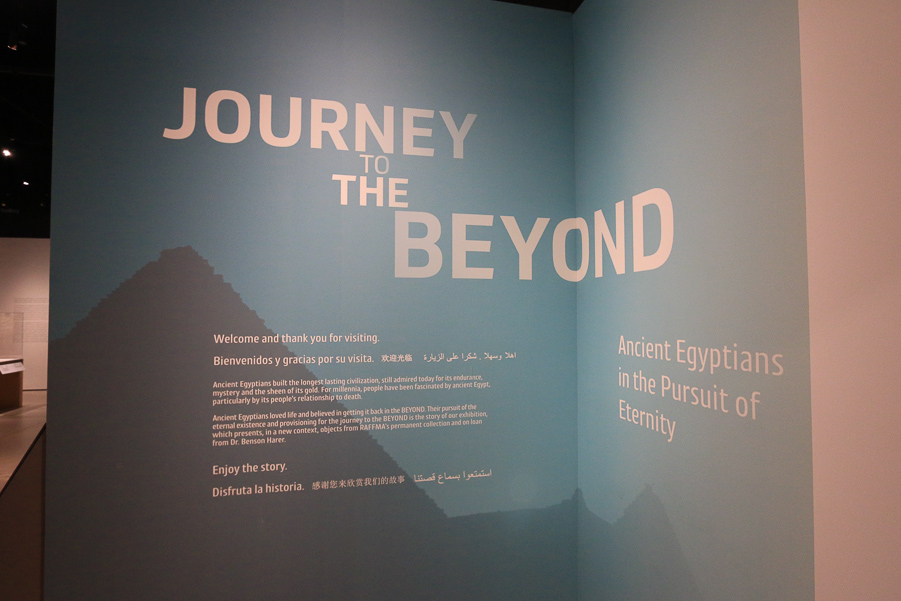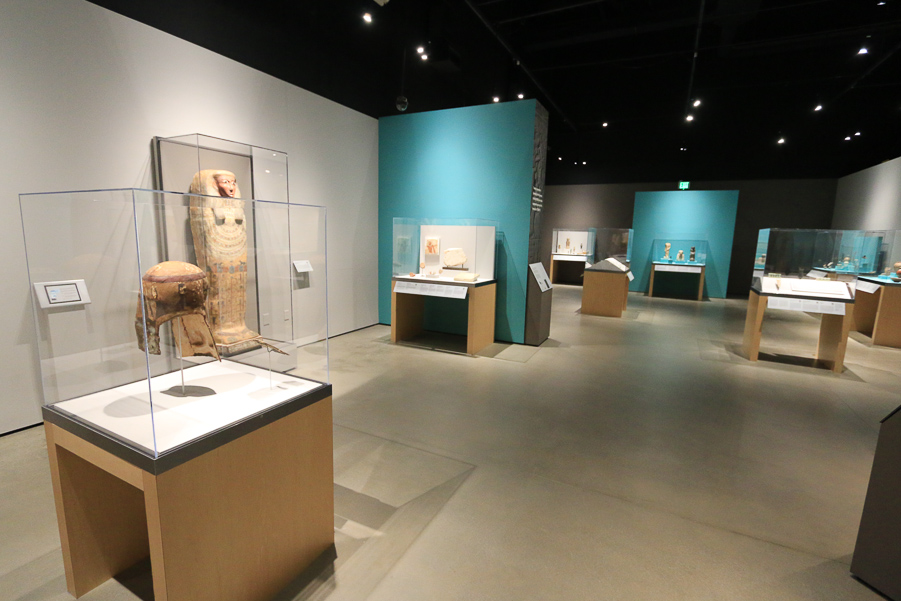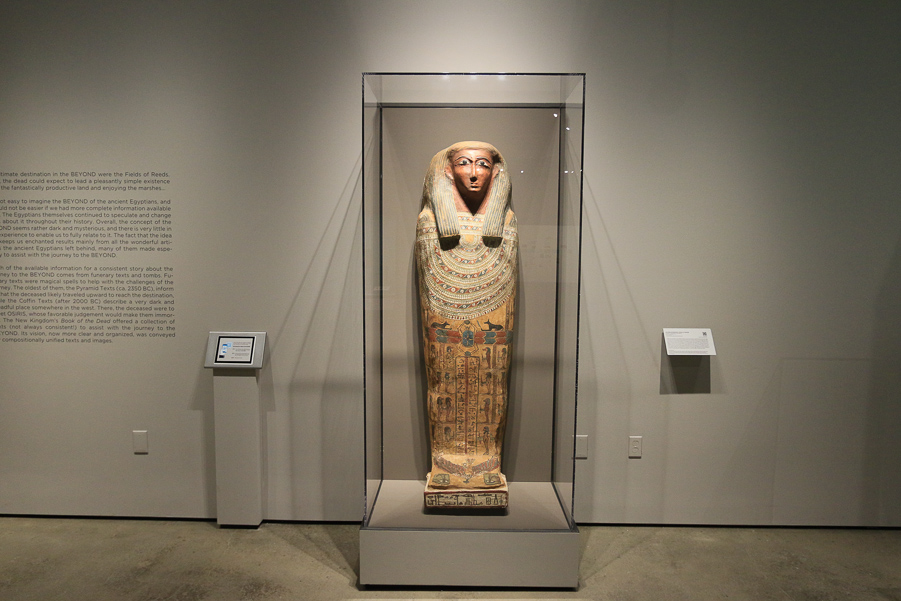 Before the museum, we had brunch at a restaurant that we hadn't patronized in years, Farmer Boys.
I had their French toast platter, with sausage and eggs.
They don't have any "small" breakfasts, so Judy had to go with their "Three Egg Combination" platter.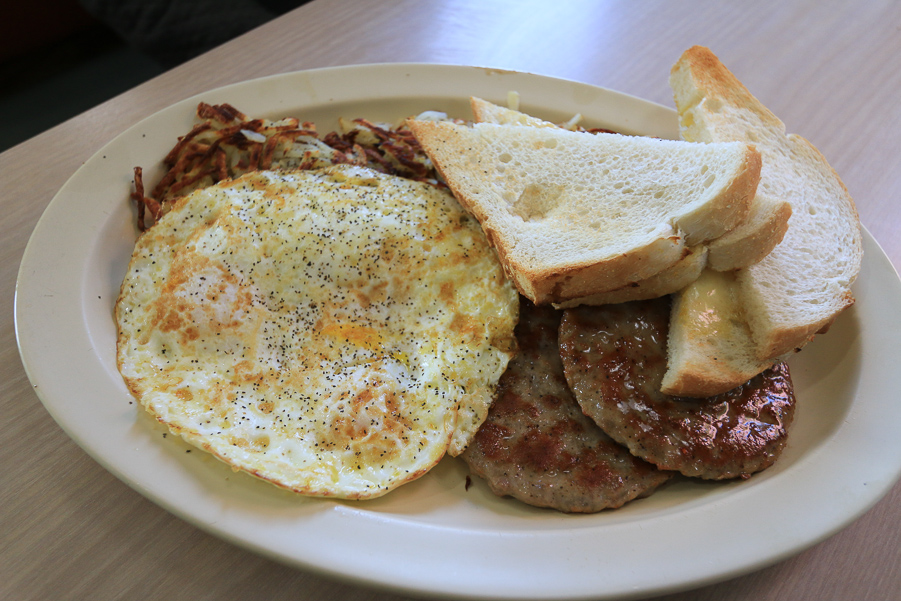 The food was good but the ambiance was lacking. Overall it was a nice way to spend the morning.