October 6, 2016 - Now that it's fall, we can venture out to a cooler Palm Springs and today we were at the Palm Springs Art Museum to see their latest exhibit, "Grass Roots: Native American Basketry of the West." For centuries Native Americans have cultivated and harvested various native plants and roots, from the arid deserts of the Southwest to the wooded forests of the Northwest, weaving them into magnificent baskets. In addition to great technical skill and artistic vision, it required weavers to develop an intimate knowledge of their environment, botanical expertise, and an understanding of cultural traditions. There are 150 baskets on display from the museum's permanent collection for this exhibit.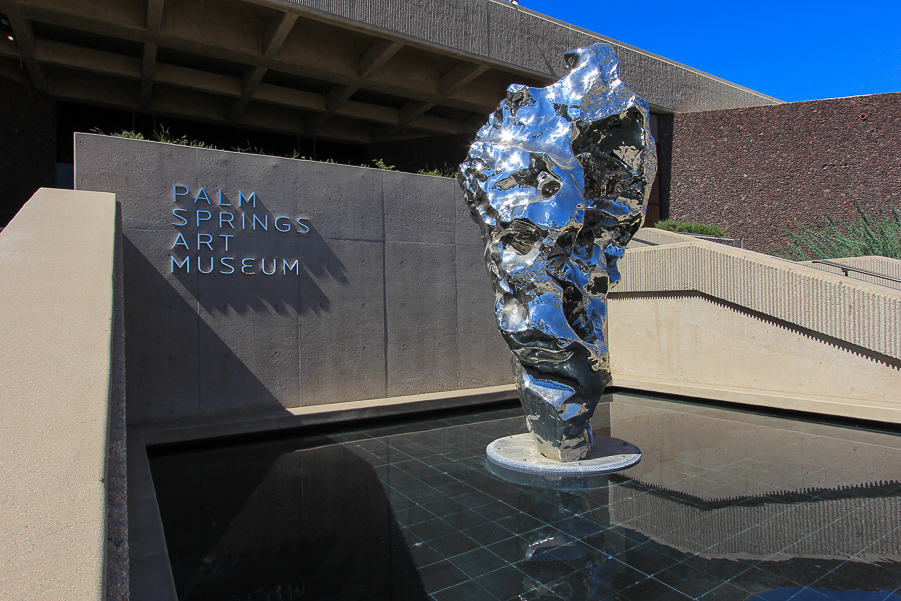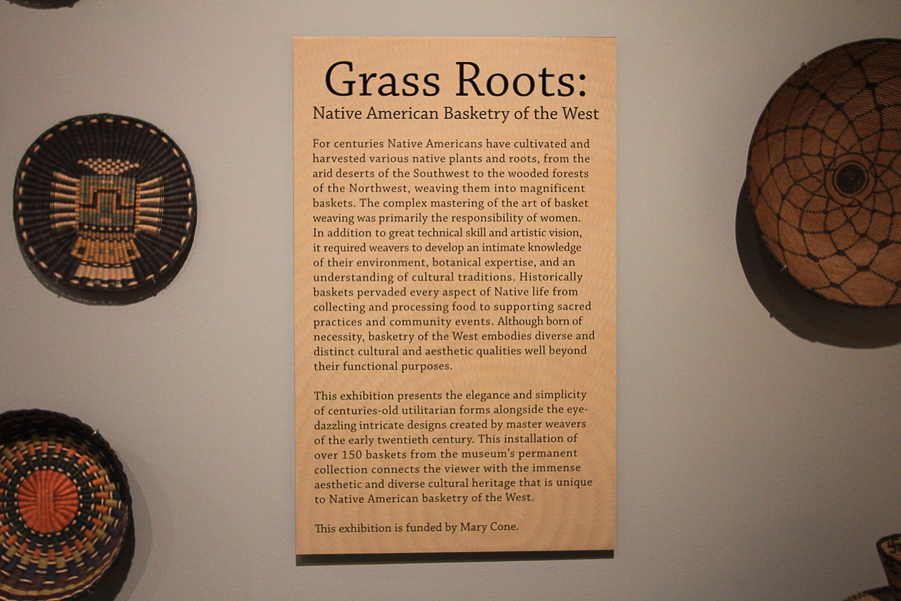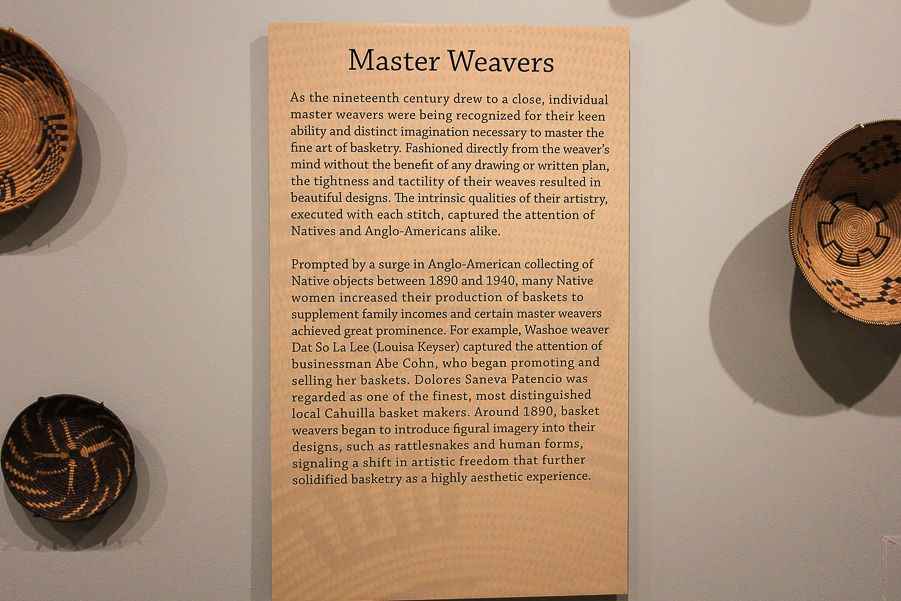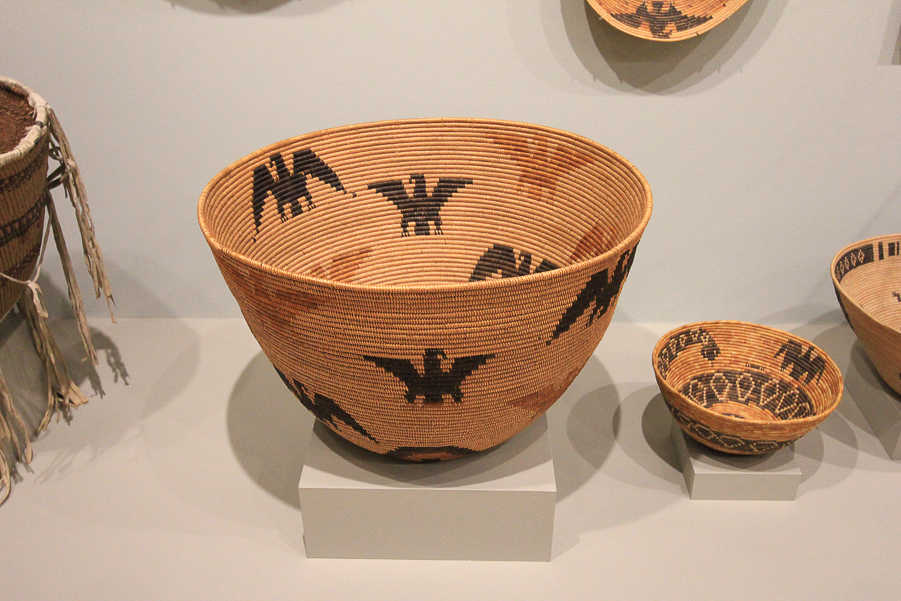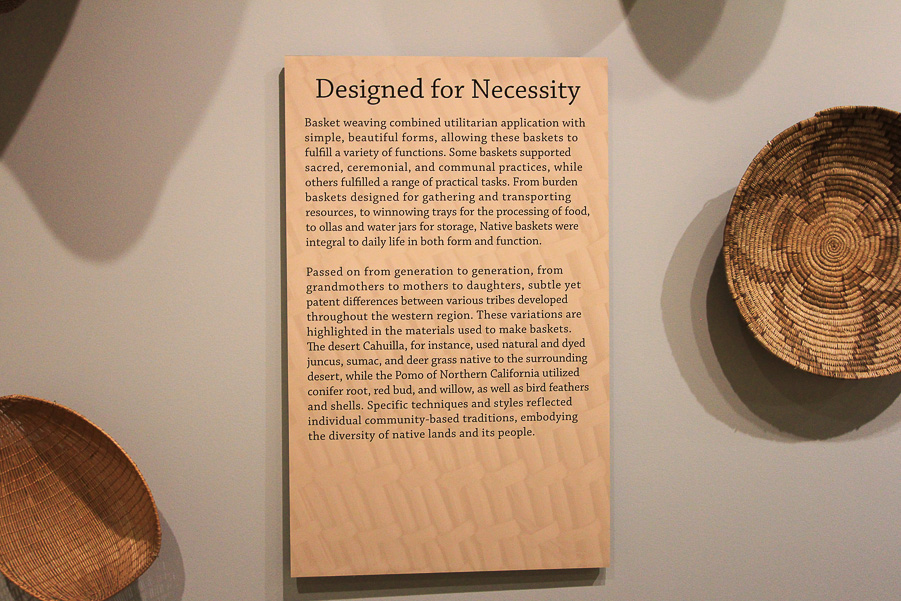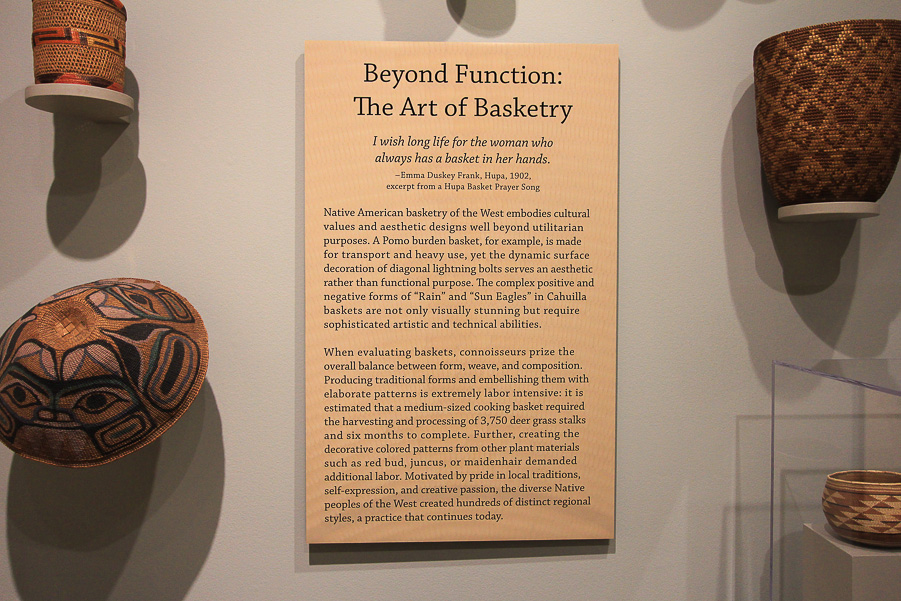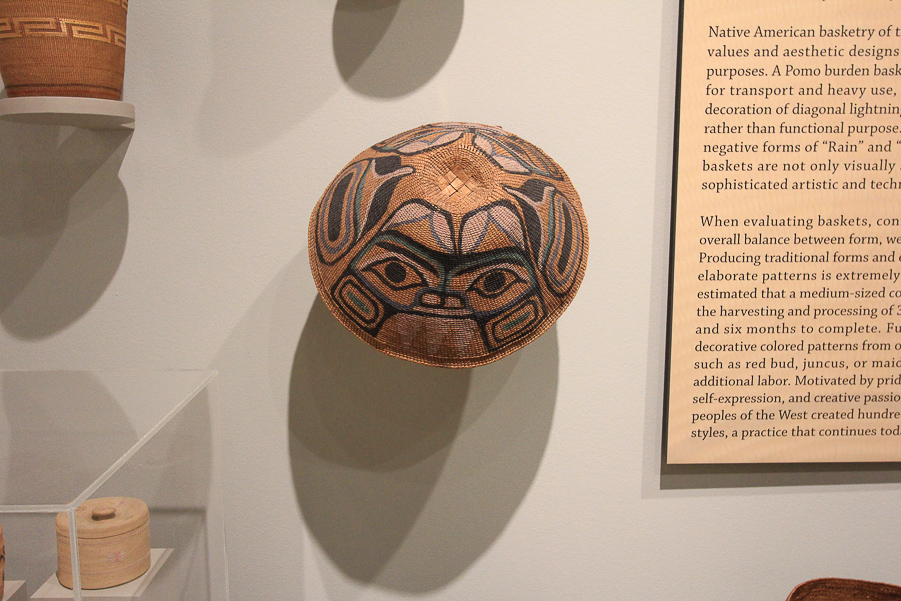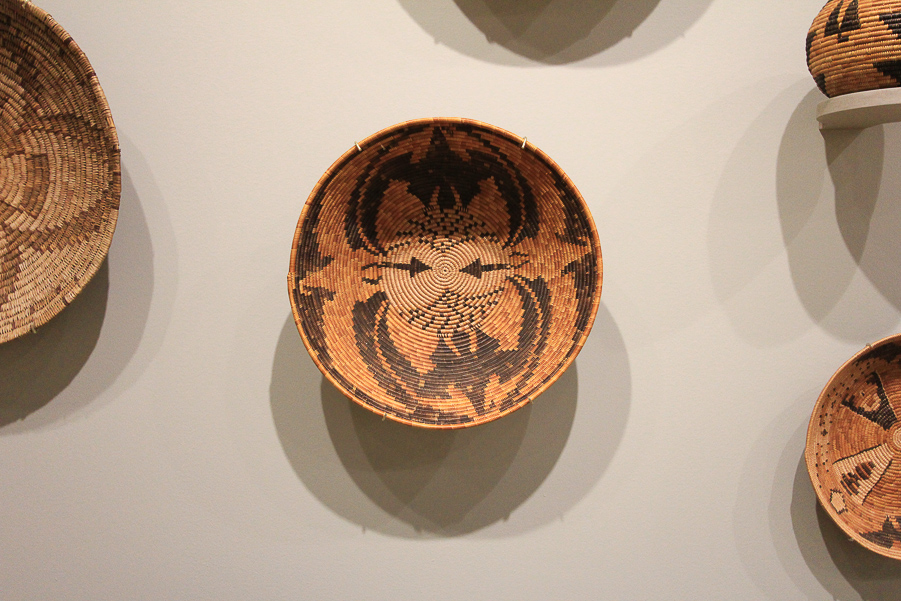 These woven hats were also on display. The three decorative hats were for ritual or ceremonial purposes while the other two were common "work" hats.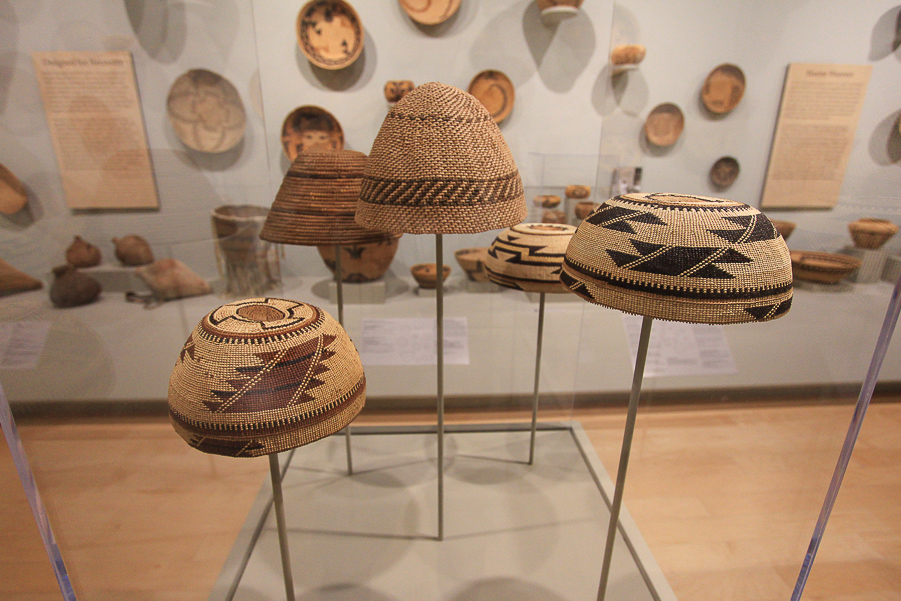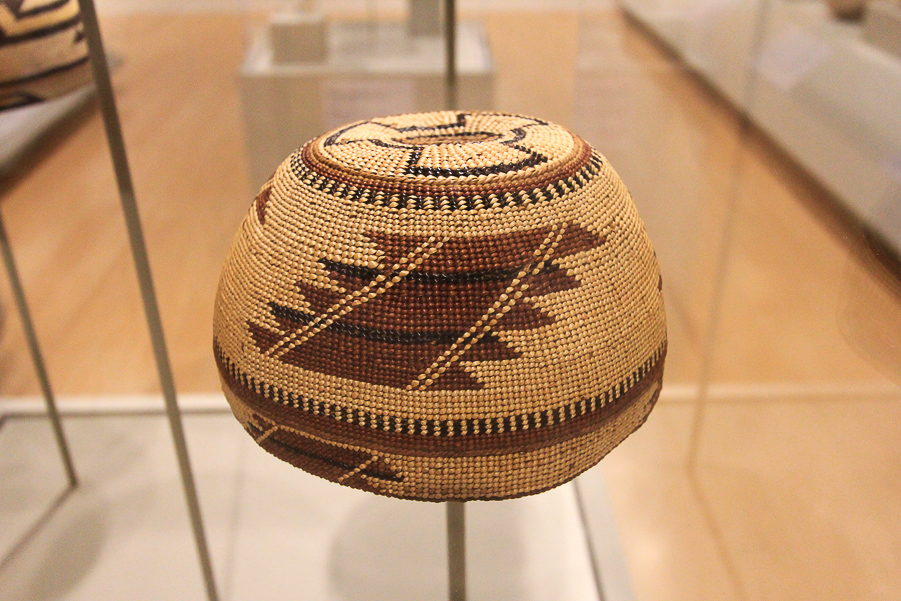 In the early twentieth century there was a greater demand for Native American basketry from non-natives. At that point both beads and feathers were introduced into the basketry.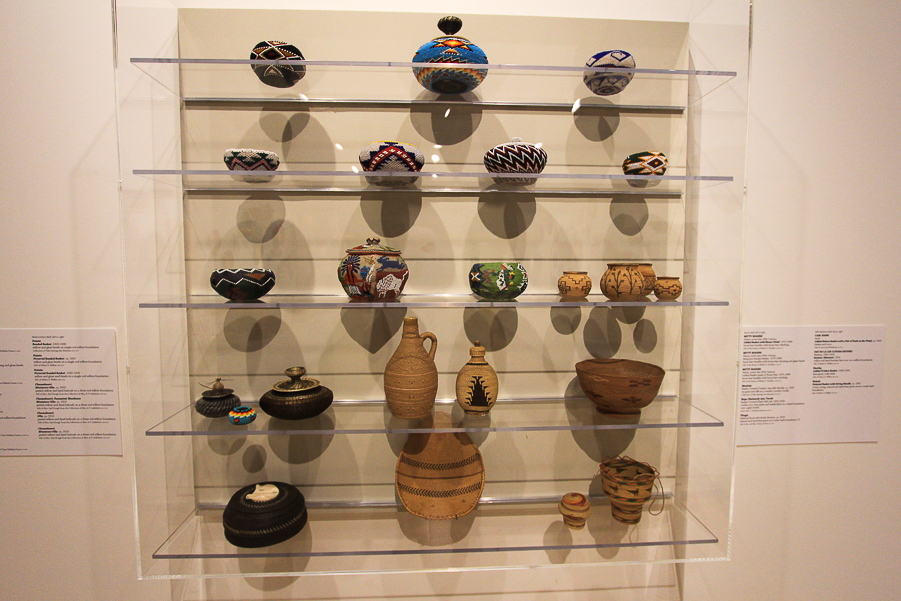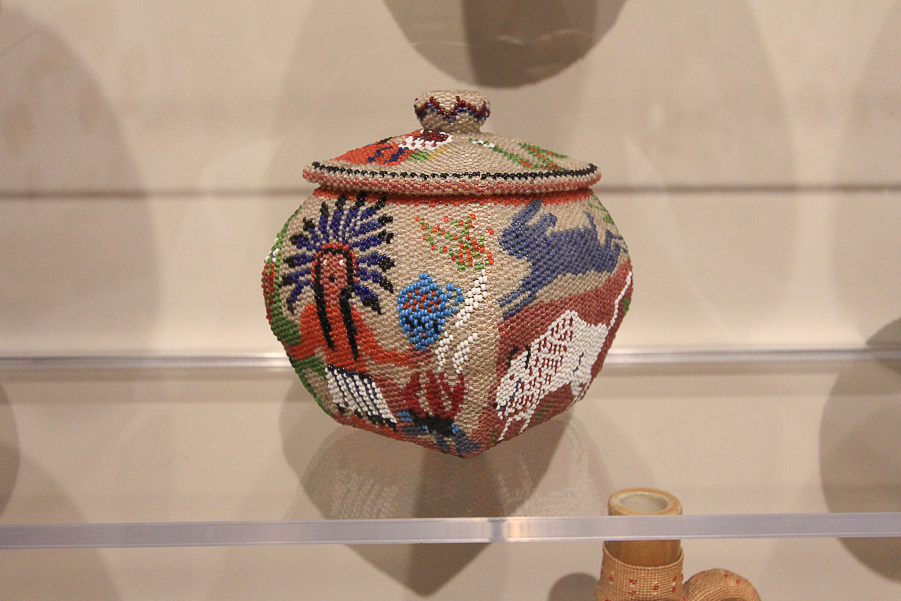 Since the museum didn't open until noon, we ate at Spencer's Restaurant before going to see the exhibit. This was our second time here and we were hoping to get a patio table this time, and we did! Our meals were delicious and the setting is wonderful. I started with Clam Chowder and then had a soft-shelled crab sandwich for the main course. In addition to the crab, the sandwich included avocado, tomato, onion, lettuce and a wonderful remoulade sauce. Judy had a garden salad with a citrus dressing to start, and her main course was a grilled sirloin steak with spinach and tomato. It was a fixed price lunch that included dessert and coffee, and our dessert was a cheesecake with strawberries, chocolate sauce and a raspberry sauce. Lunch was heavenly!