February 14, 2020 - Friday - Valentine's Day - Today we drove to Palm Springs to see one of their latest exhibits called Gerald Clarke: Falling Rock. The exhibit is the first mid-career survey of contemporary Native American artist Clarke. He is a sculptor, installation artist, and conceptual artist from the Cahuilla Band of Mission Indians. His work often reflects on and questions current issues in Native America and the United States, as well as on his own personal life.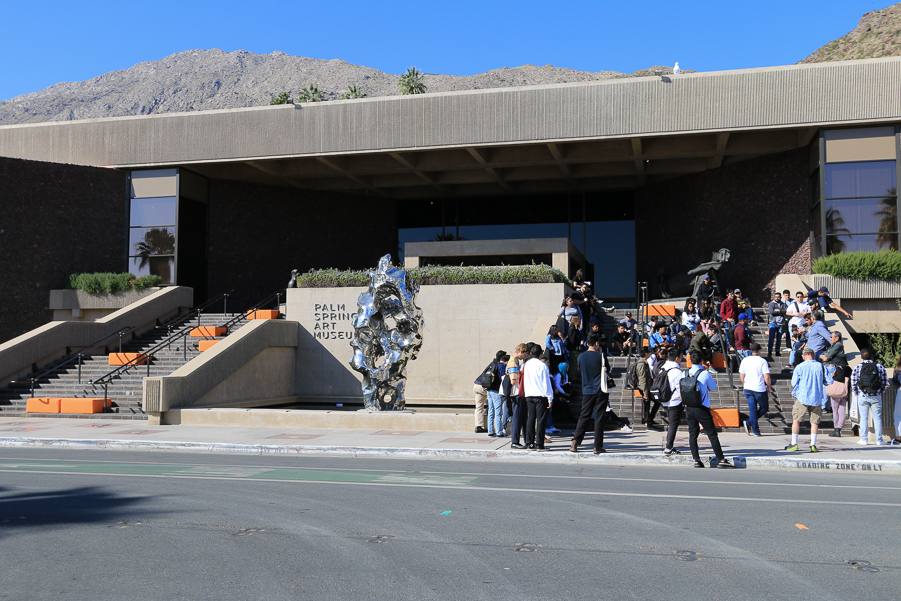 He fashions his own branding irons to make some of his art.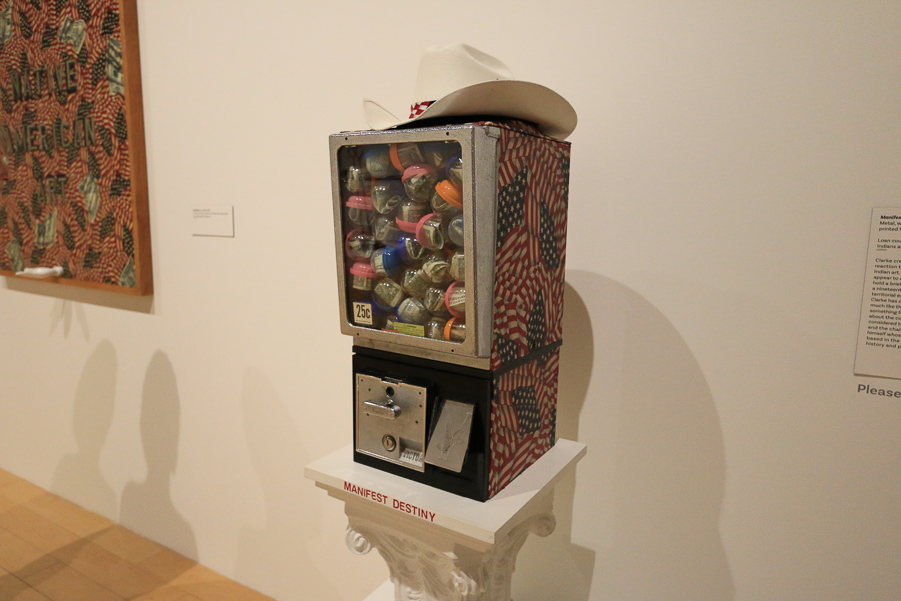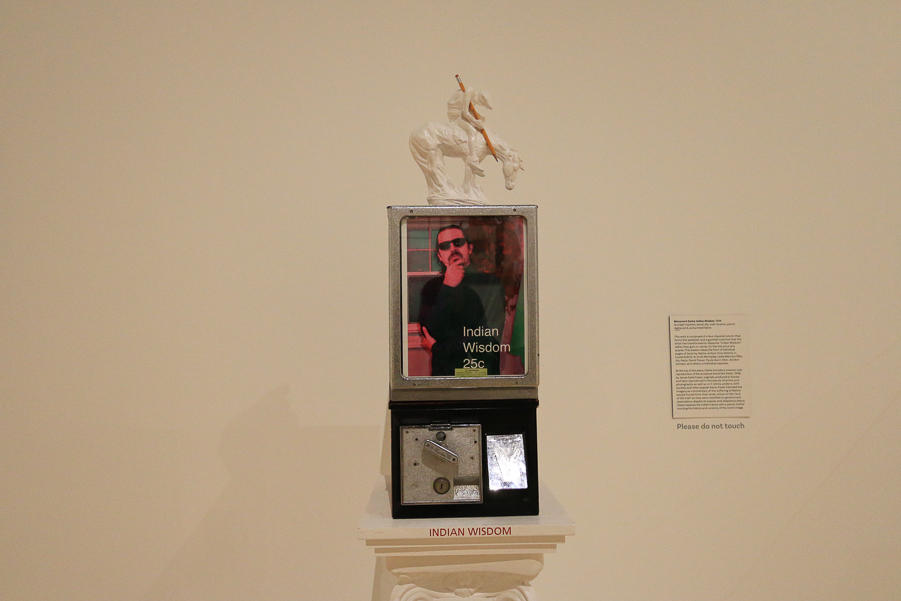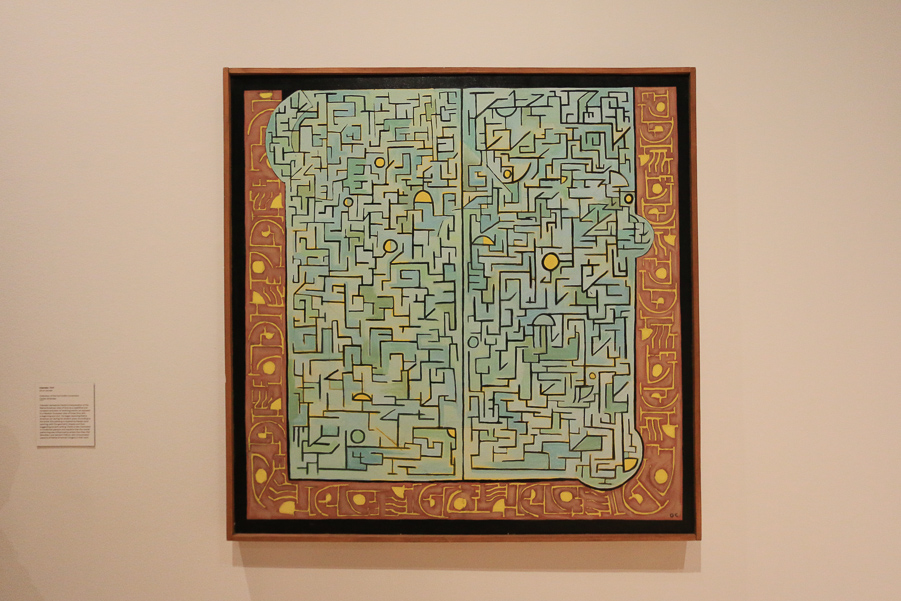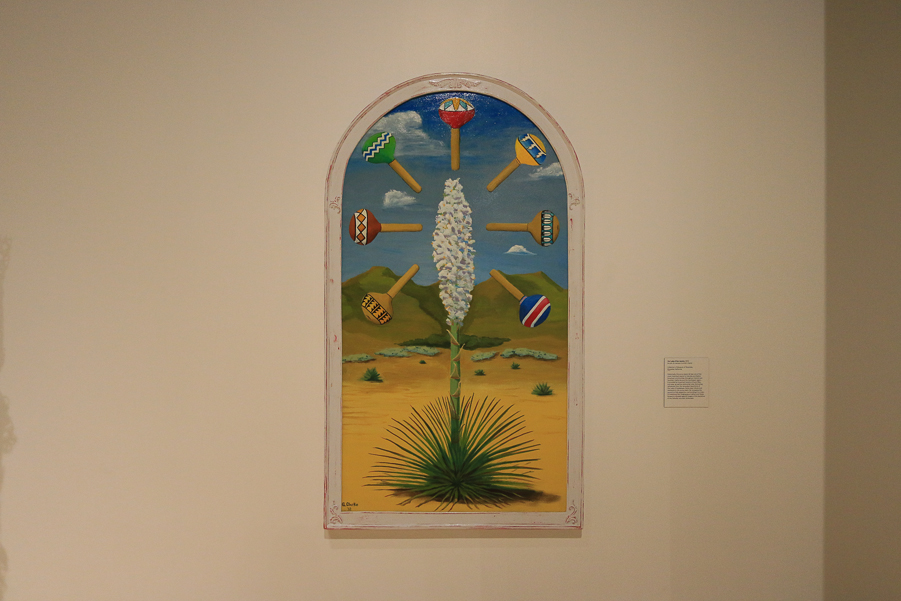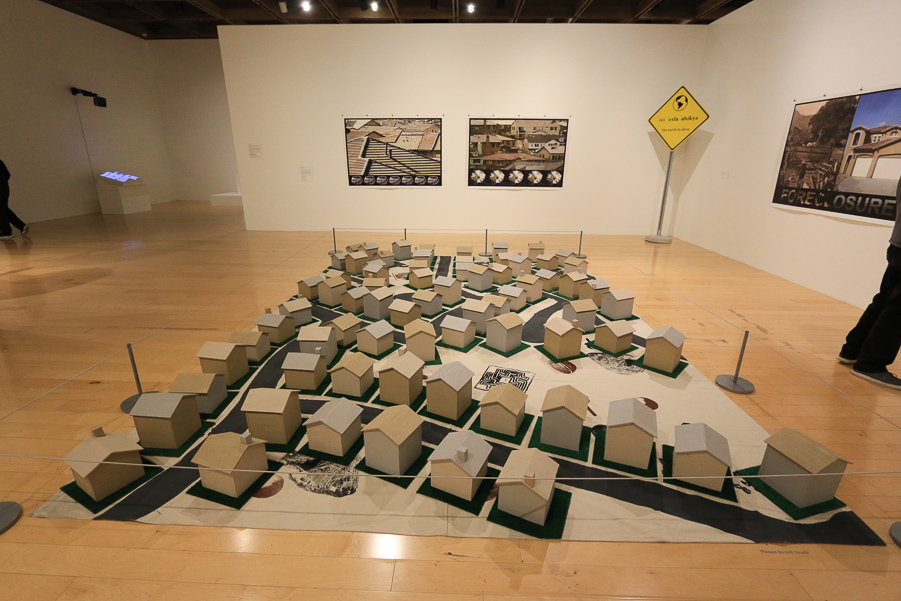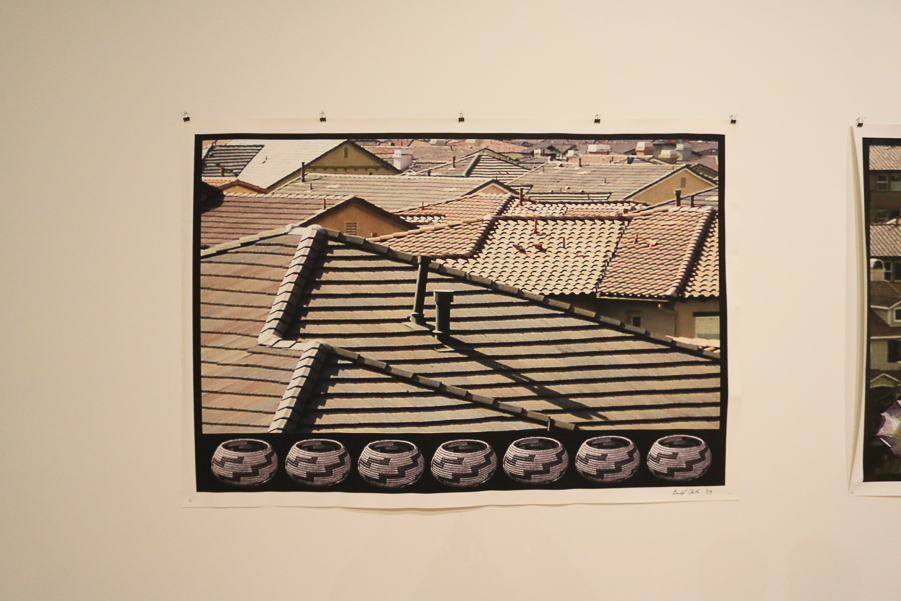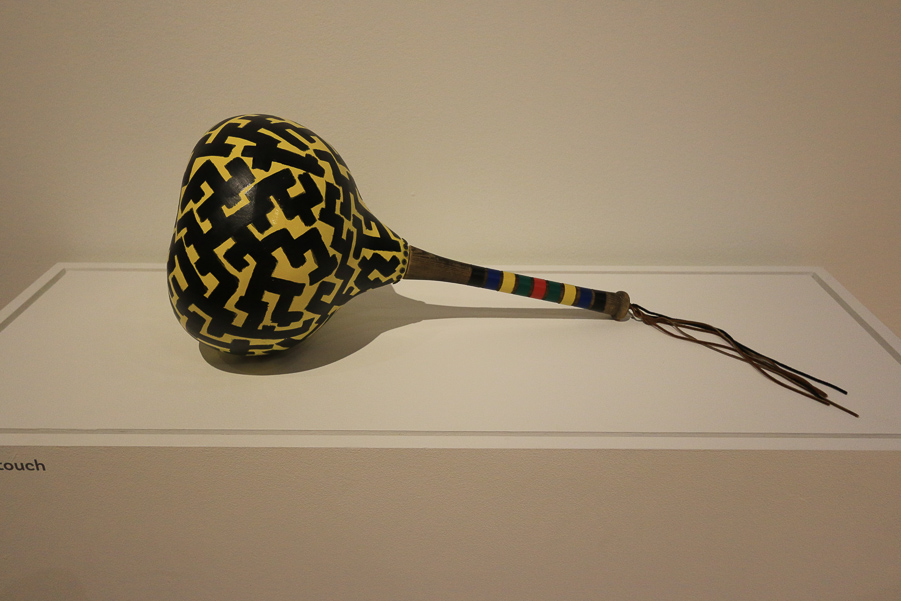 This cupboard is a painting.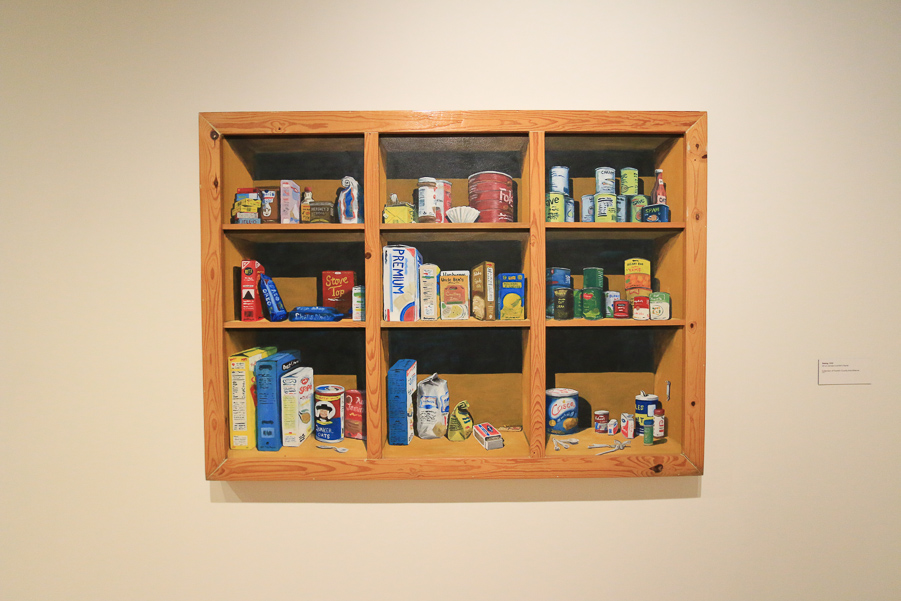 There are many self portraits like this one that were all made from customized ink stamps with significant words.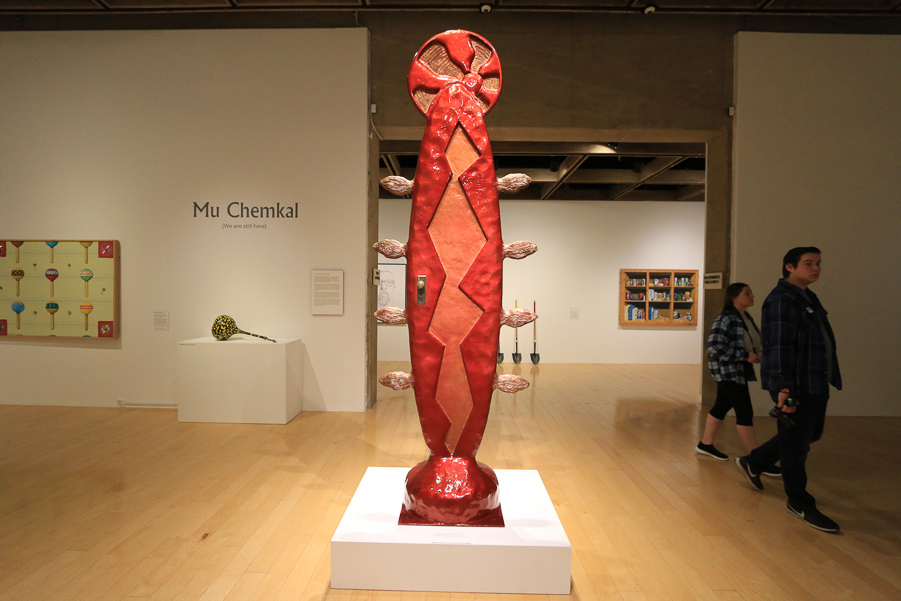 It is a very provocative exhibit. We loved it.
After the museum we stopped for lunch at the nearby Trio Restaurant, a favorite for us.
Judy had their "FRENCH DIP" with roasted prime rib au jus, horseradish cream and Swiss cheese. The meat was very tender and flavorful.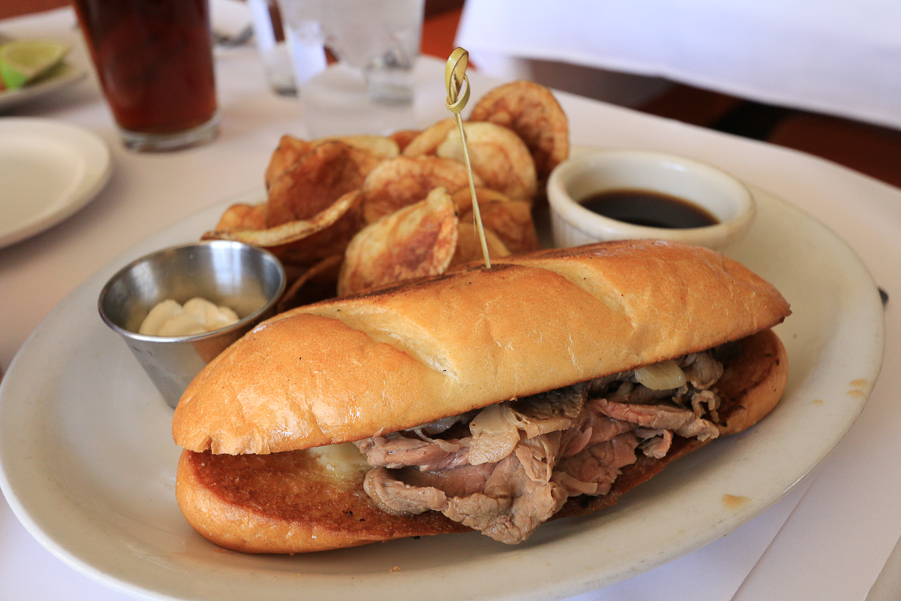 I had their "TRIO SEAFOOD TACOS" with fresh fish, pico de gallo, cabbage carrot slaw, roasted red pepper aioli and Spanish rice. Wonderful!