June 16, 2023 - Friday - We haven't been to the desert in a while, so today we were back in Palm Springs to visit the Palm Springs Art Museum. Their latest exhibit is called "So Many Songs We Have Yet To Play: Gifts of Donna MacMillan." This exhibition celebrates Donna MacMillan's numerous contributions to the museum over the years and especially recognizes her recent donation of 68 objects. The significant impact of Donna's donations to the museum's collection makes her one of the museum's most influential single donors.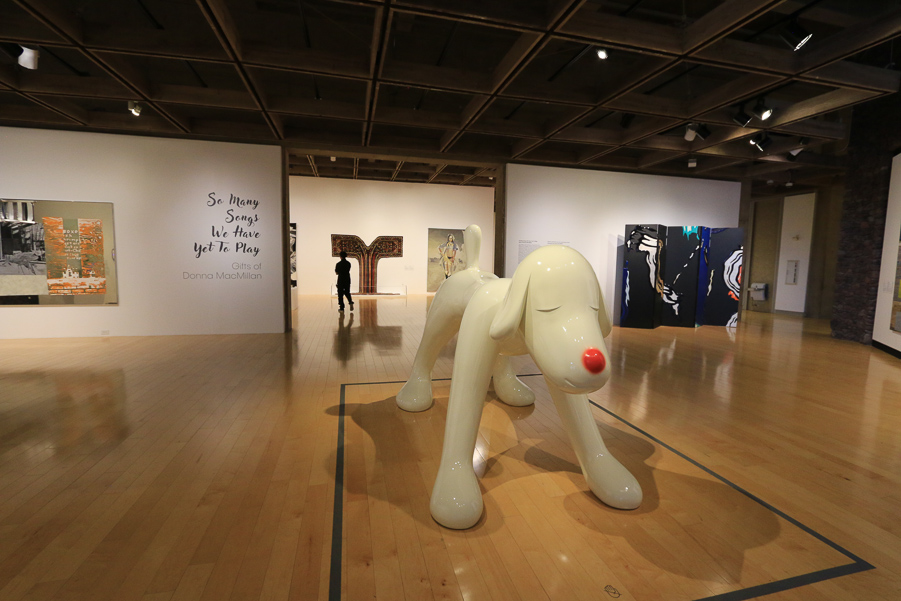 All of the pieces on display, at one time, were hung in her home. She must have a big home since these are very large works.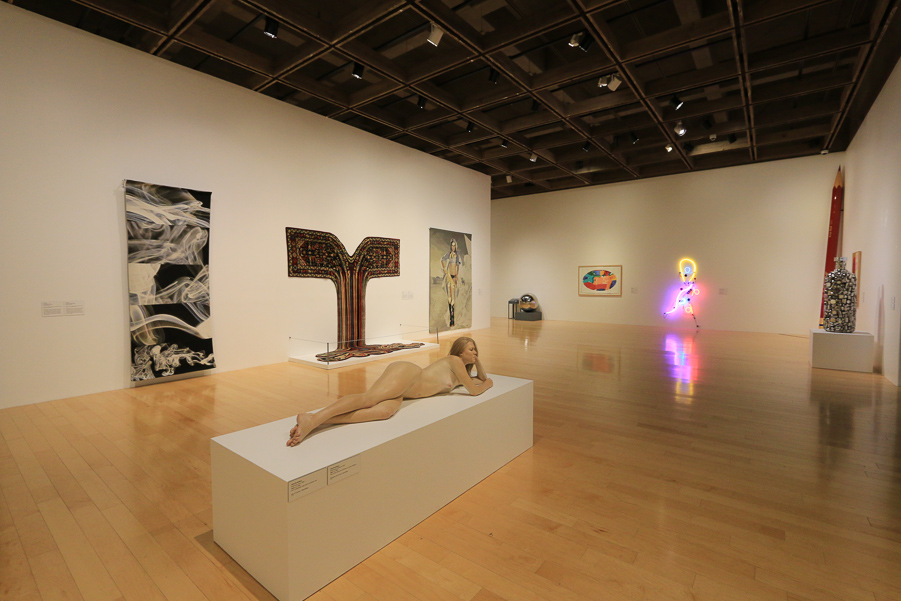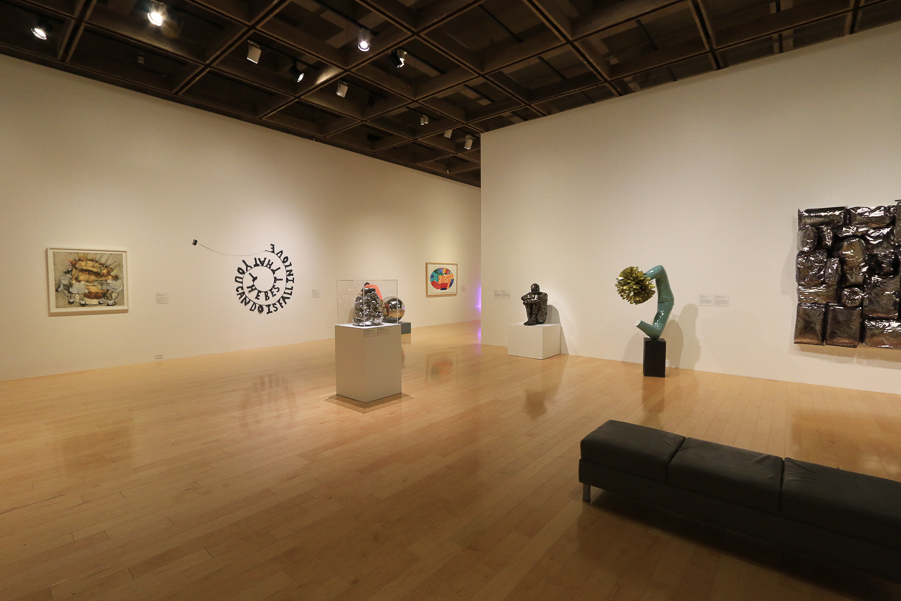 Donna, who's still living, has a great sense of humor. She had a recessed display area built above her bathtub. This nude sculpture was placed above the bath. Whenever guests asked to use the bathroom, most of them ran out in shock because of the naked lady in there.
This one is called George, with a bikini and boots!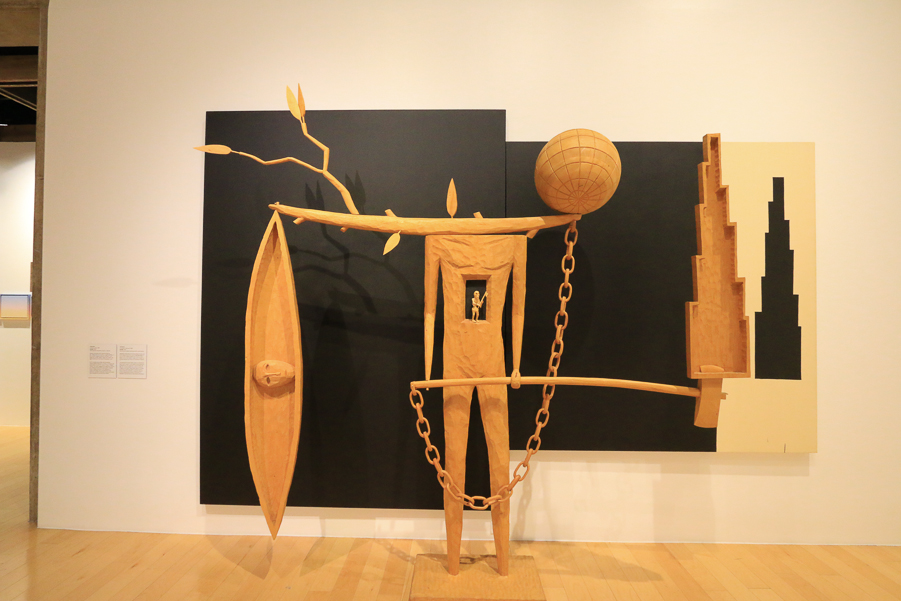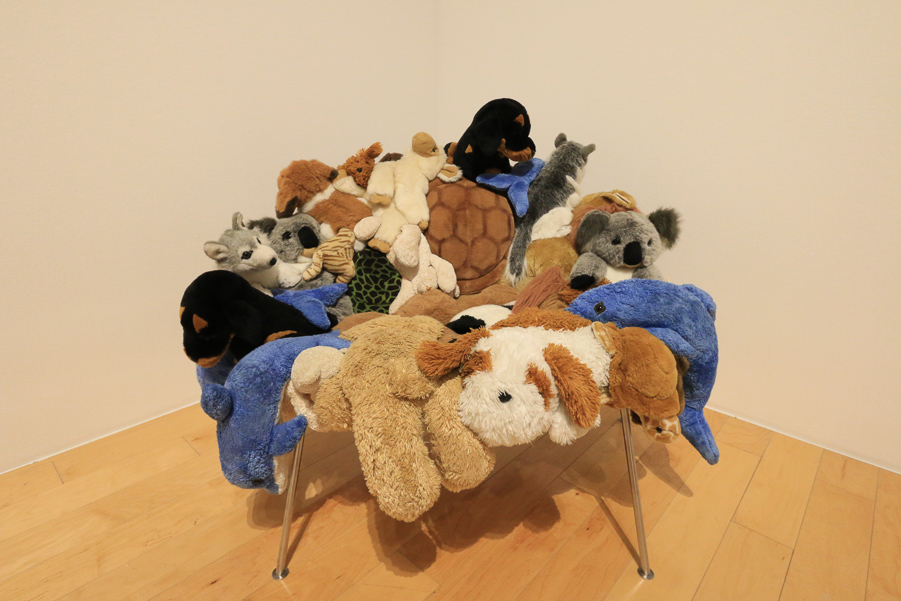 This levitating man is made of popcorn packing material.
It is a fun show, and Judy got to wear her Wizard of Oz tee shirt that she bought at the Academy Museum.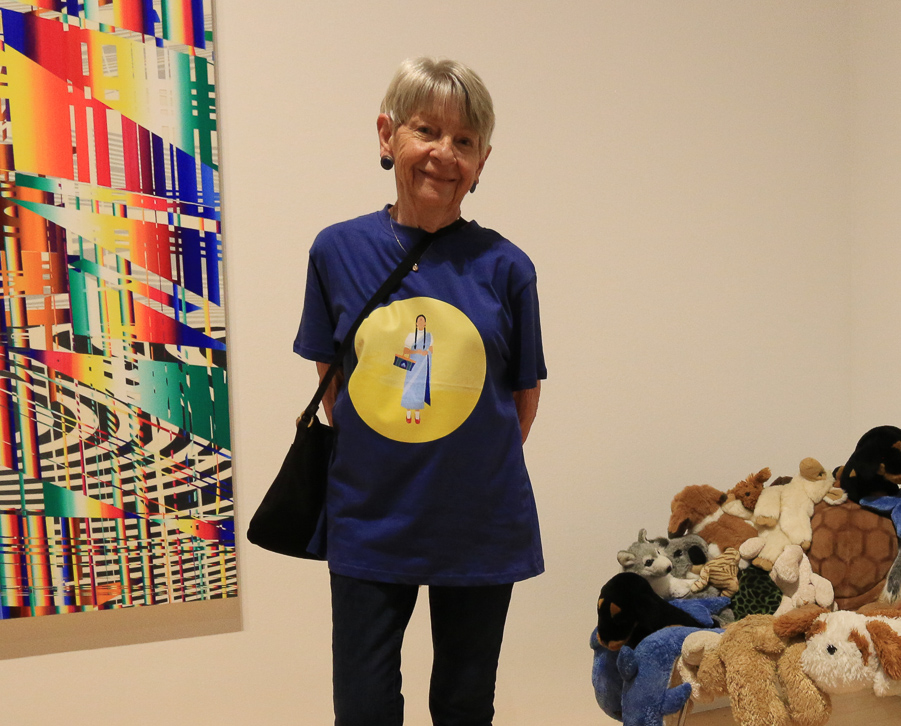 Before the museum we stopped at Farm for brunch.
Judy had their "Citron Crepe" with lemon, butter, sugar and strawberries.
I had their "Eggs Florentine" with two poached eggs, tomato, sautéed spinach, multi grain bread, and house made Hollandaise.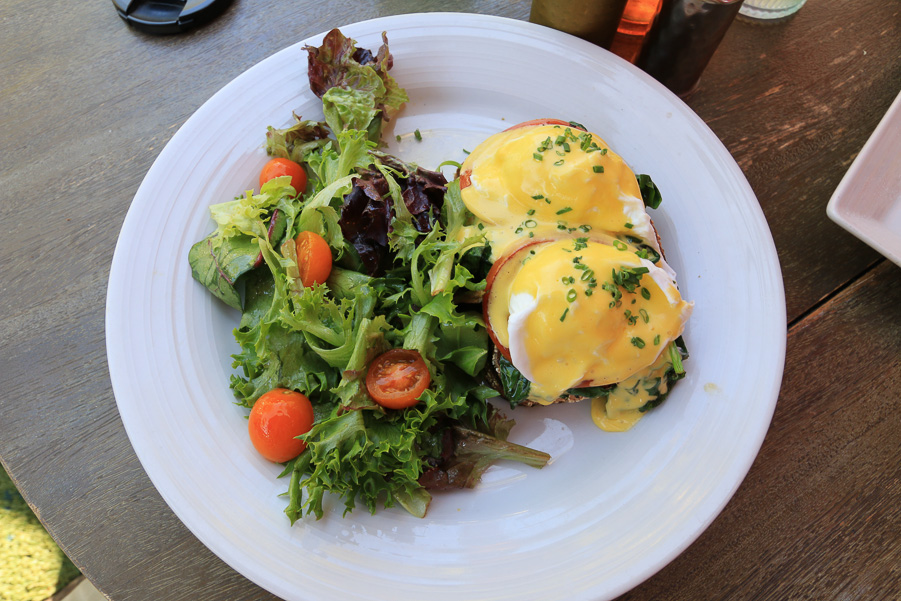 The food at the Farm is wonderful and the atmosphere can't be beat.