November 28, 2021 - Sunday - We were back in Palm Springs today to see the latest exhibits at the Palm Springs Art Museum.
The exhibit that drew us to the museum was Robert Longo's "Storm of Hope: Law & Disorder." Longo focuses our attention on images familiar to us and transforms them into large-scale drawings in charcoal to create what he calls "the perfect image." The political aspects of Longo's work have become increasingly pointed in recent years: with focus on power, justice, and humanity, through the perspective of rage and urgency.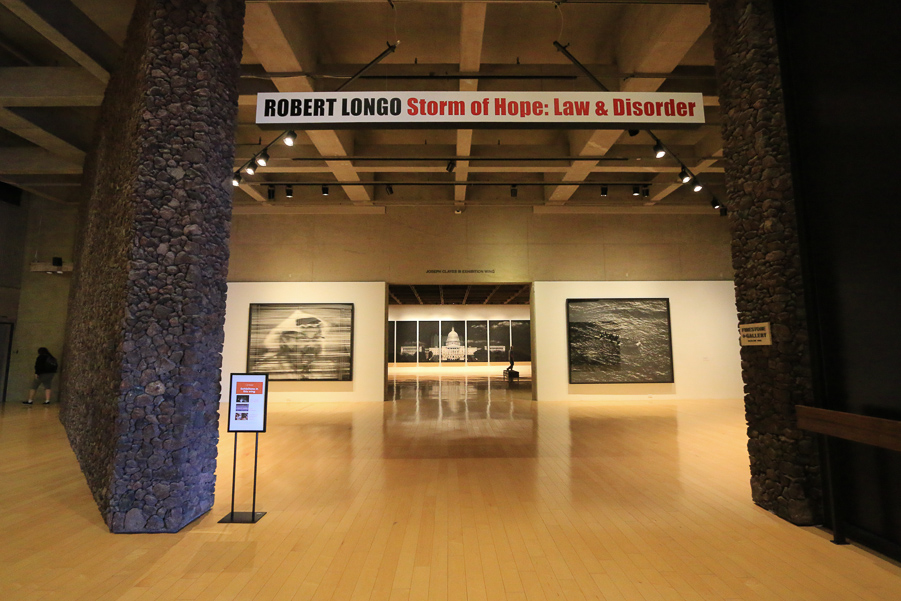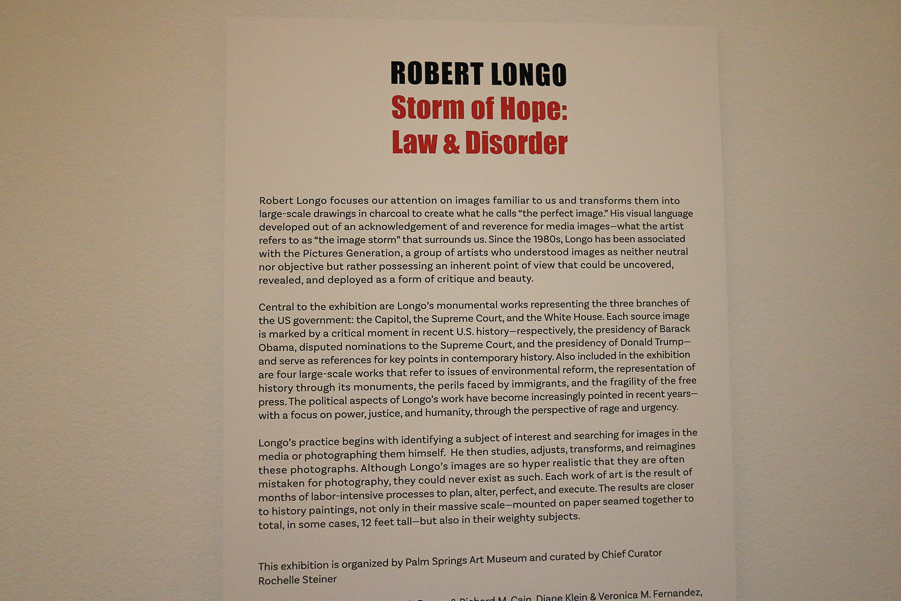 The main room showcases the three branches of government; the Supreme Court, the Capitol and the White House.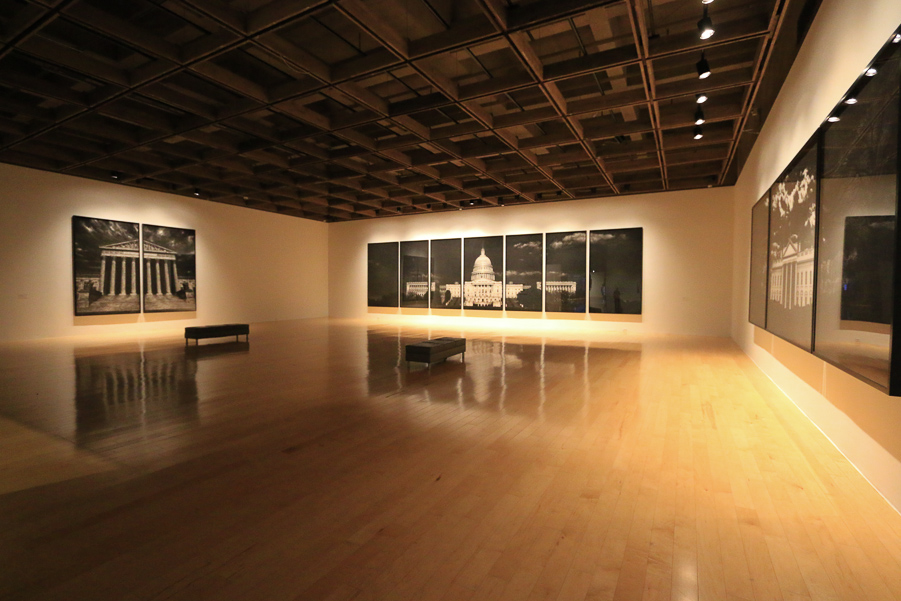 To get an idea how large these works are, here's Judy in front of the Capitol drawing.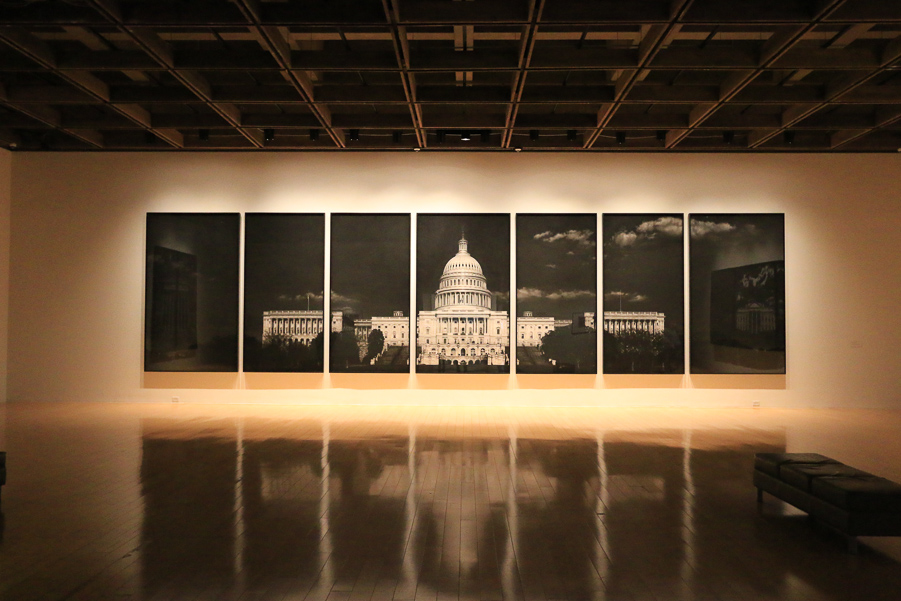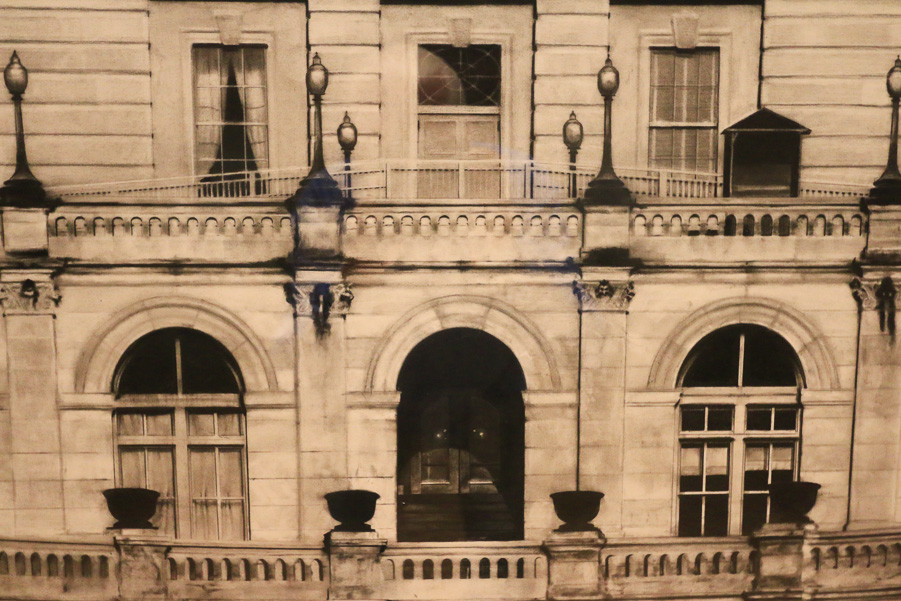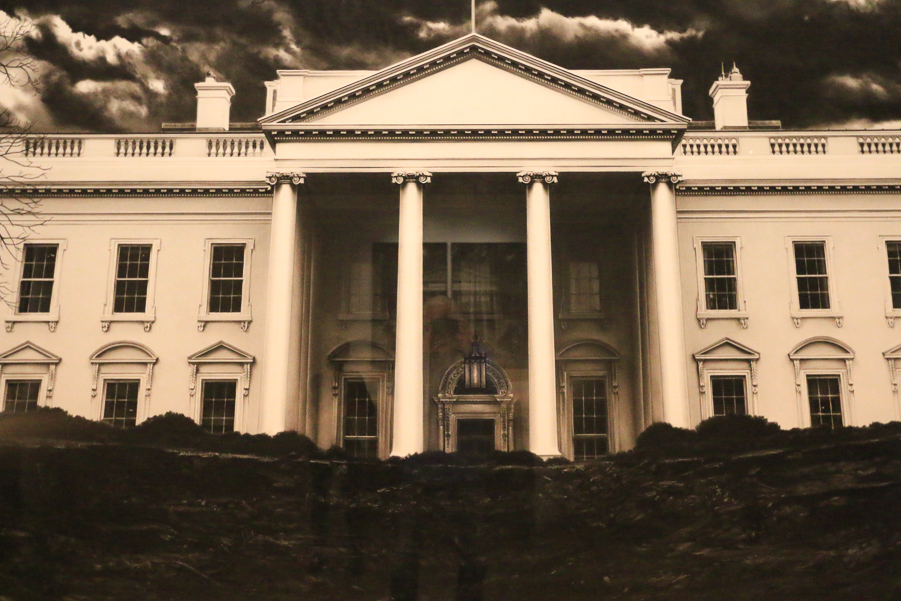 This museum has an extensive collection of glass, so we took in their latest display "Pure, Simple and Beautiful Forms."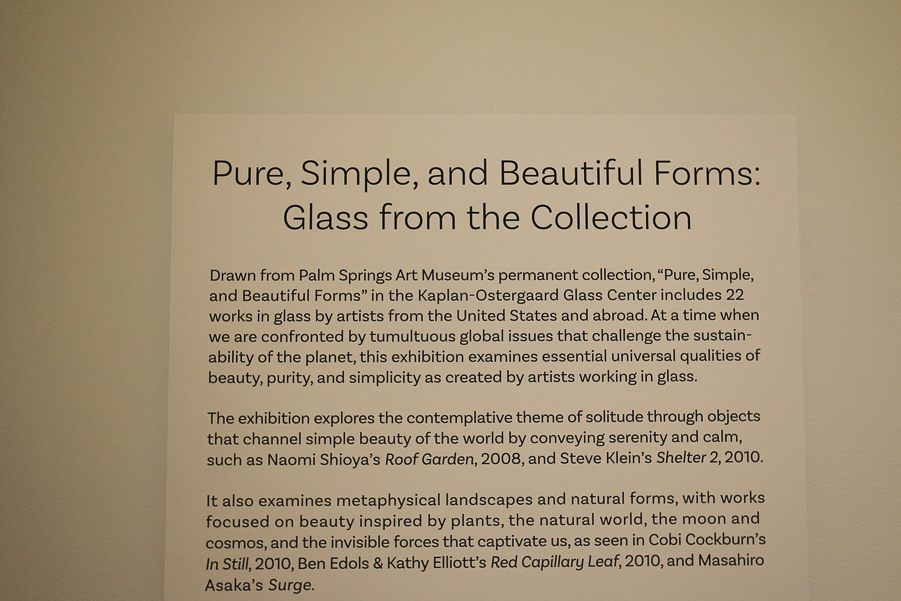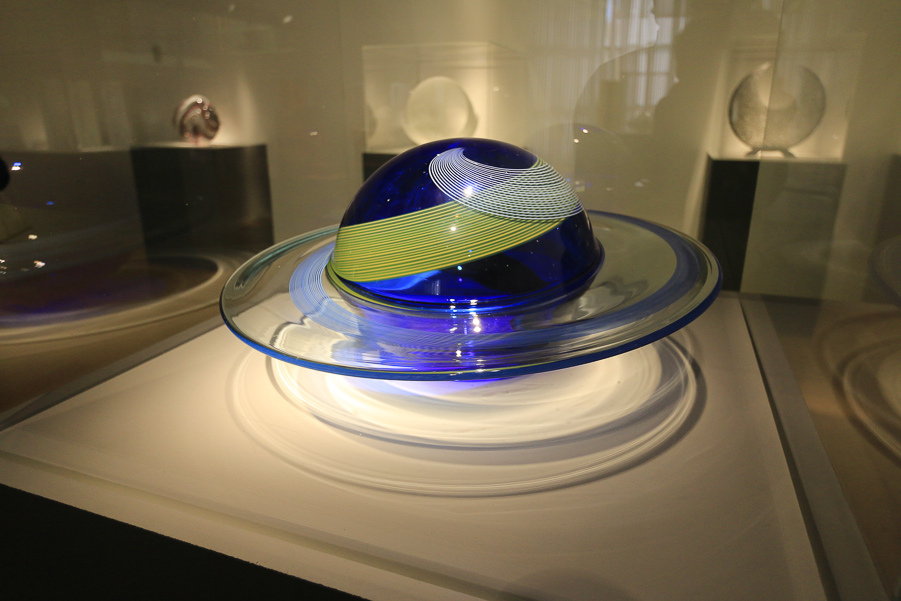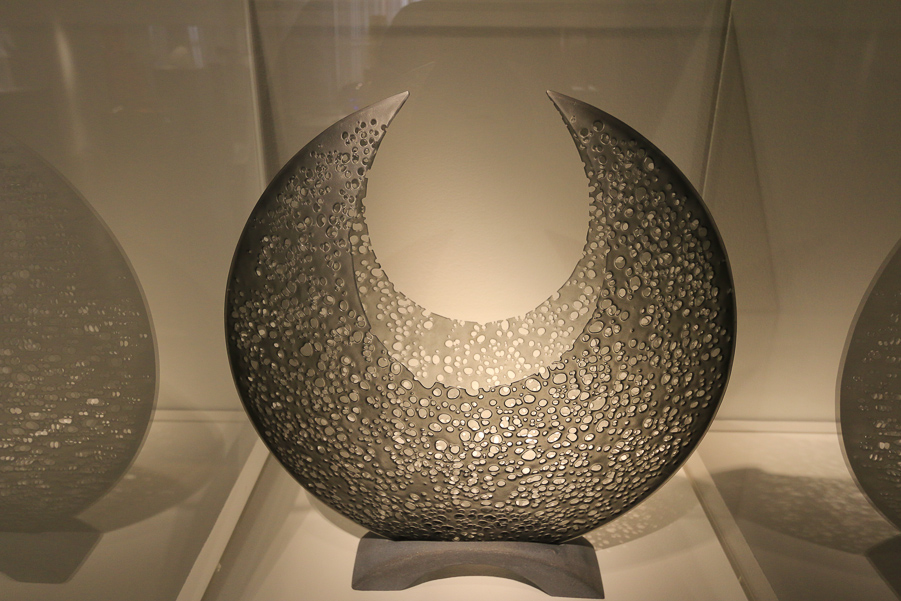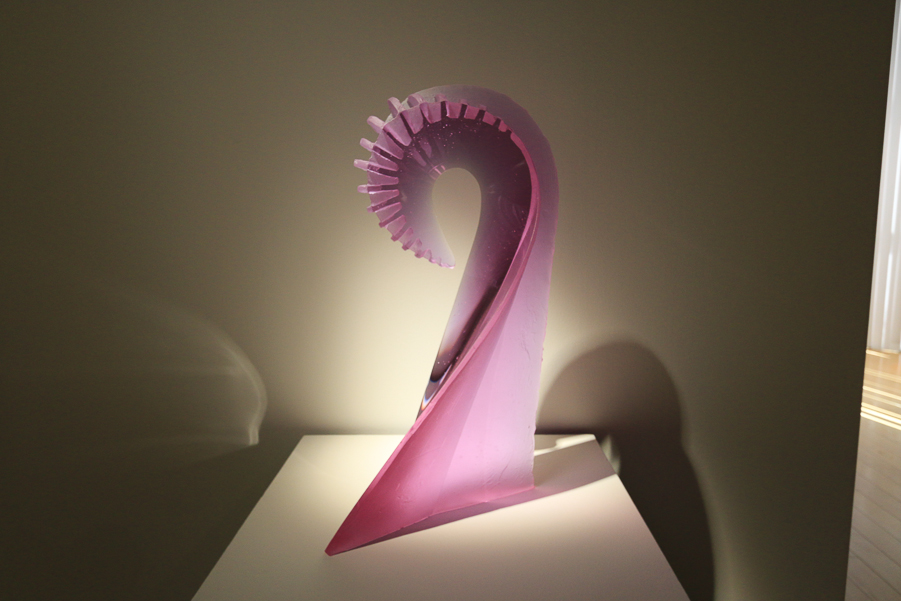 Palm Springs is always a fun trip.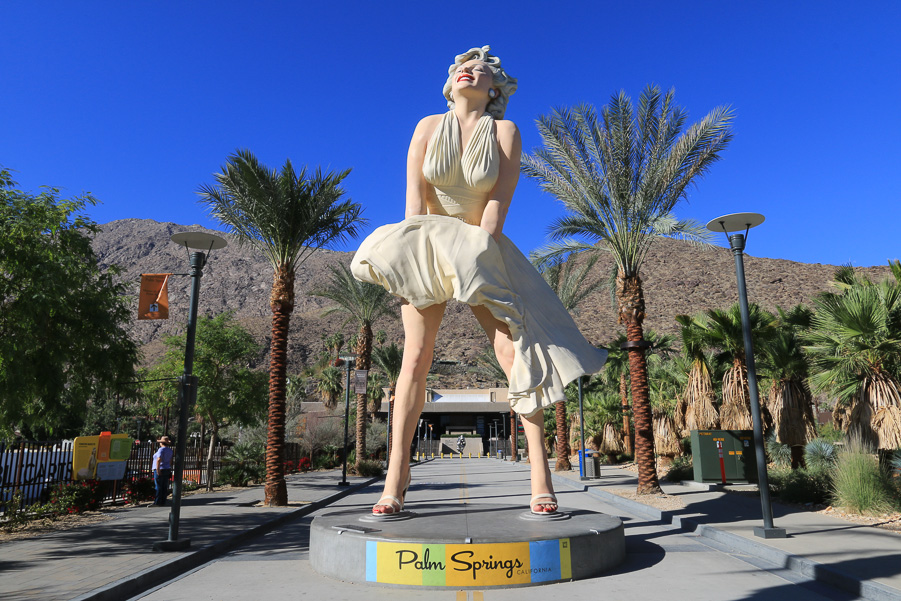 Before the museum we had brunch at Farm, located in downtown Palm Springs.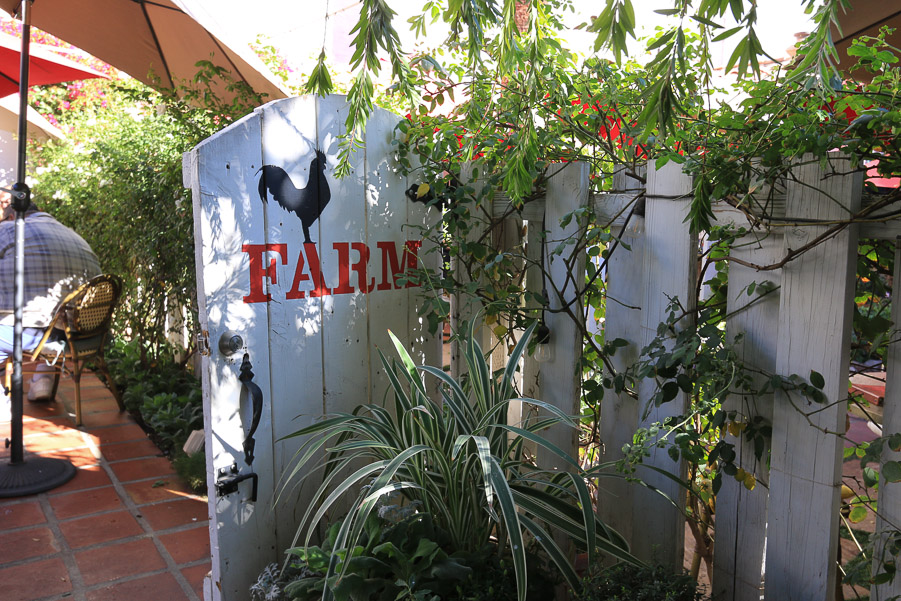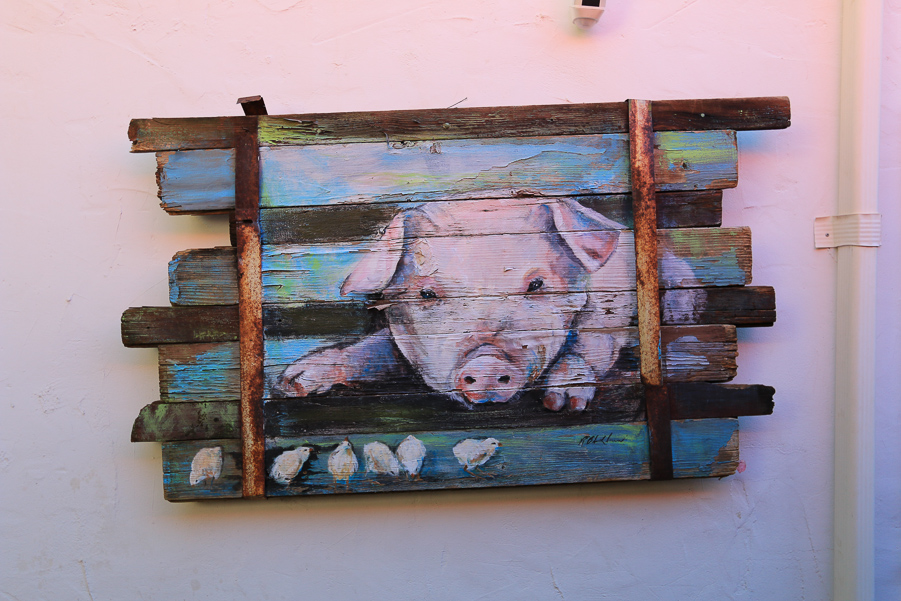 I had their Bacon, Chicken & Waffle dish that was a real treat. It's grilled chicken, sausage, Belgian waffle, bacon, French gravy, mixed greens with a Sherry vinaigrette. The side is an organic mushroom soup.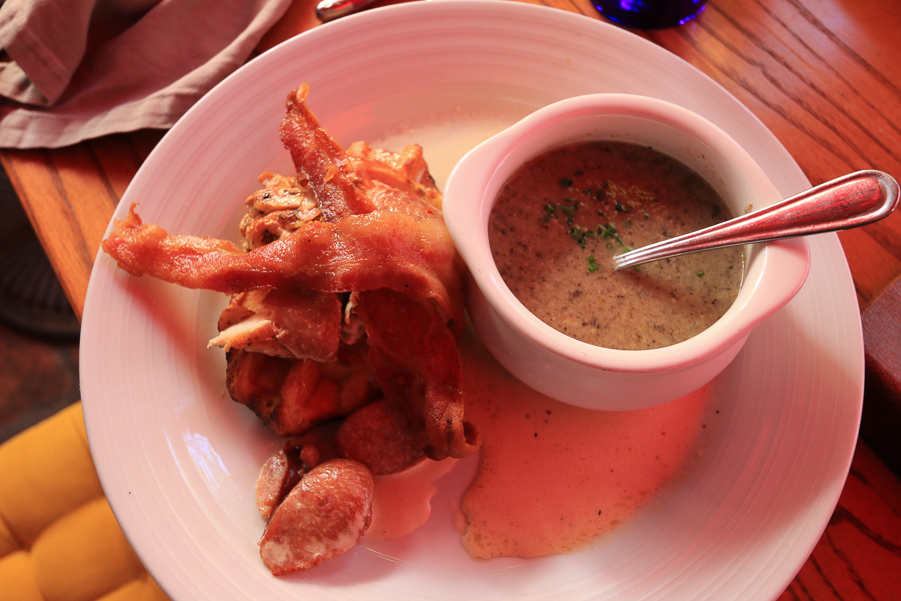 Judy went for their Brie Sandwich, with pear, Brie, date jam, arugula and hazelnuts on a baguette. Her side was fresh berries.
The food at Farm is always spectacular!