October 2, 2018 - Palm Springs is just a short drive down Interstate 10, so we were there again today to see the latest exhibit at the Palm Springs Art Museum. It's called Lines in the Sand and it explores the history of the desert through our relationship to the land, environment, and community. Drawn from the permanent collection, the exhibition highlights the museumís founding collections of historical indigenous art, depictions of the California desert through painting, and contemporary art inspired by the physical and cultural environment of the state.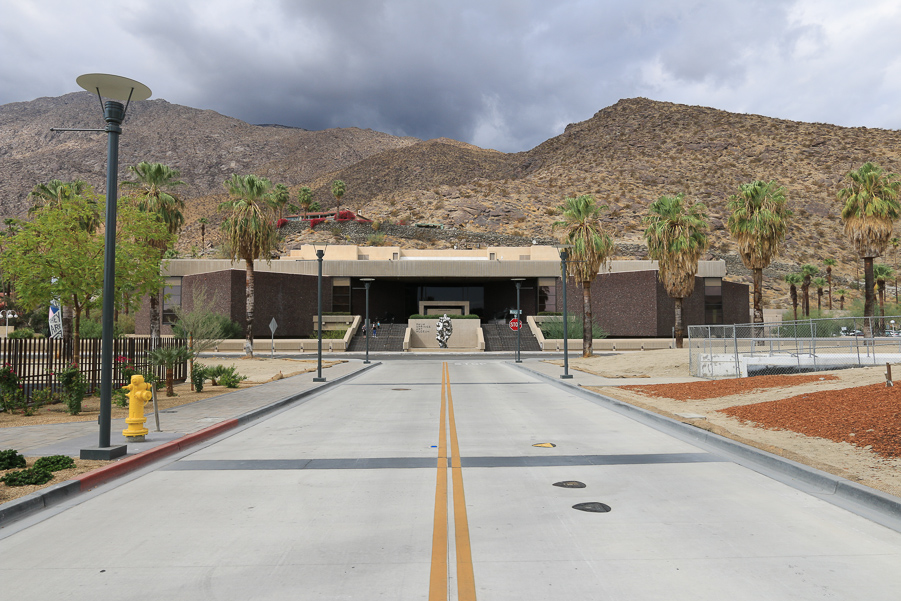 The big basket in the center is not what it appears to be. It's crushed soda cans.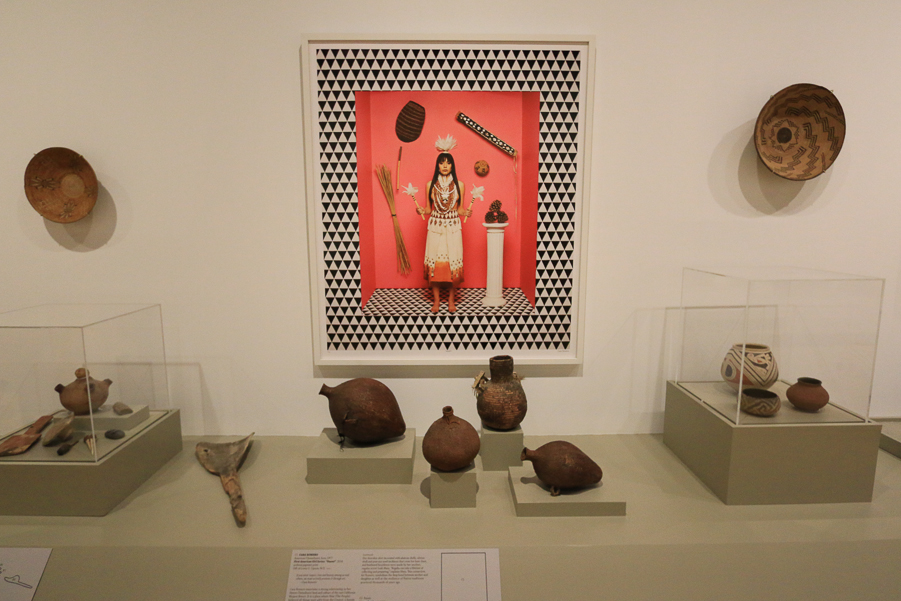 It is a lovely exhibit and we always enjoy coming here.
We had a little time before lunch so checked out the installation art across the street. It answered the question of how do you decorate a construction site prior to the commencement of the construction? Well, you add babies, of course!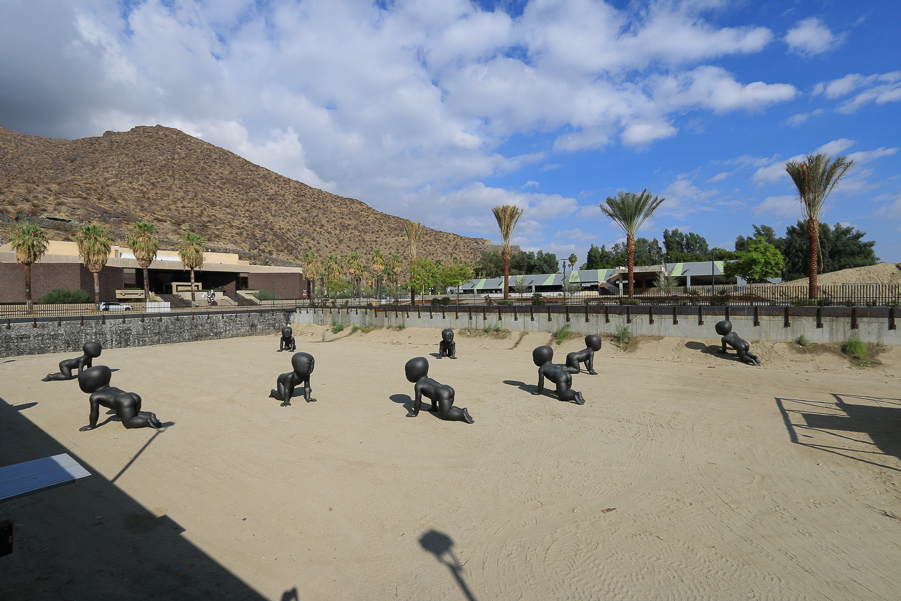 We also had time to shop around the Destination PSP store, which has everything you could want concerning Palm Springs.
For lunch today we were back to the Trio restaurant right on North Palm Canyon Drive.
They currently have a three course price-fixed menu with a lot of choices, so we both chose that. For appetizers Judy had their wedge salad with blue cheese and I went with their calamari.
My main course was rigatoni with sausage and Judy had their Yankee Pot Roast with mashed potatoes.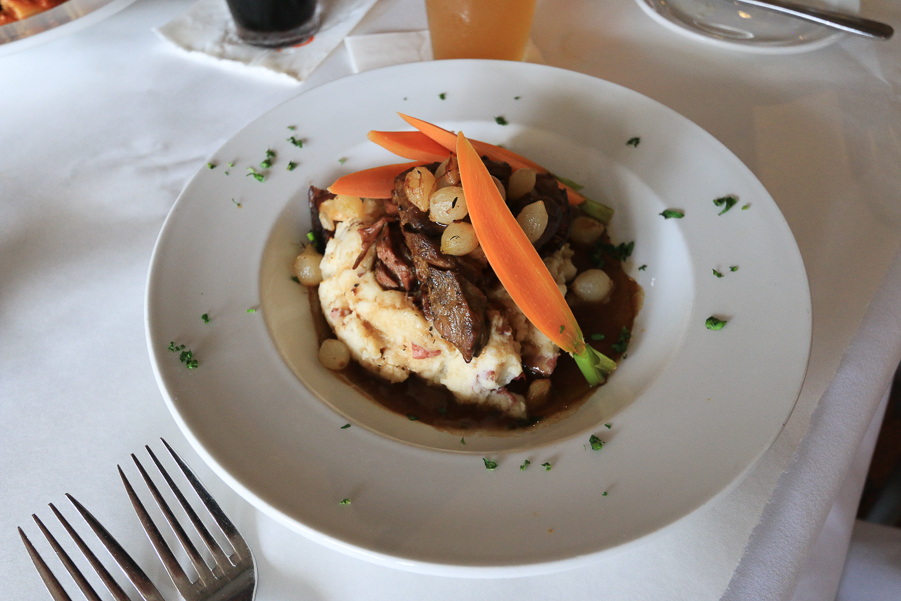 For dessert I had the bread pudding and Judy went with the chocolate brownie.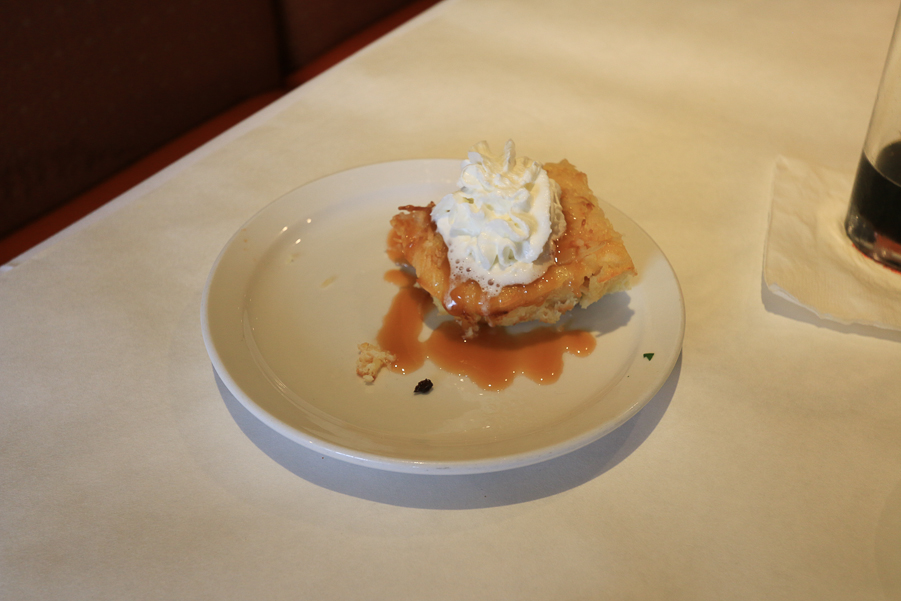 Needless to say, we ate more than we really needed to, but everything was delicious. Driving out of town, this was our view.