June 16, 2018 - The Palm Springs Art Museum keeps up a fast pace with their ever changing exhibits, so we went back there again today to see a few more exhibits since they will all be closed within a couple of weeks. This museum consistently surprises us with their unique exhibits.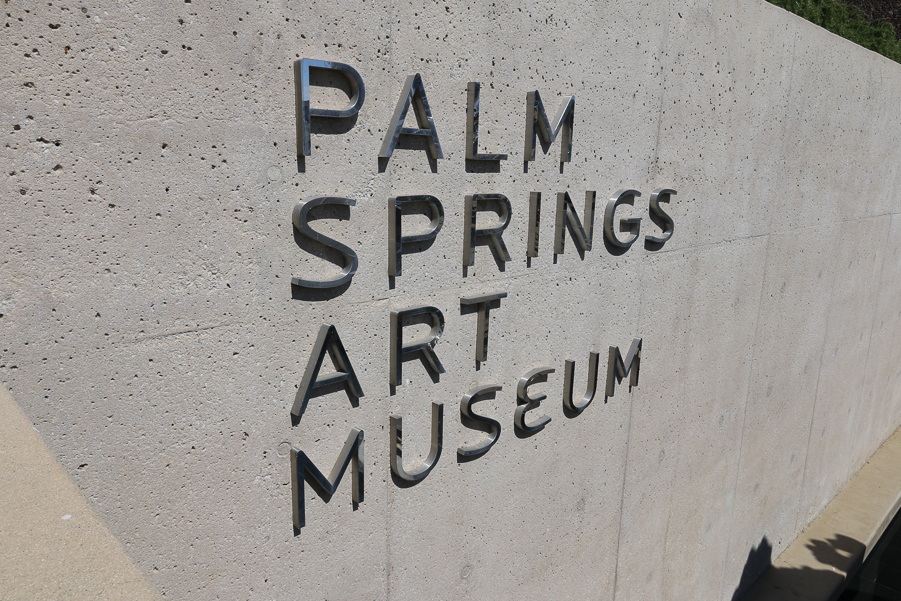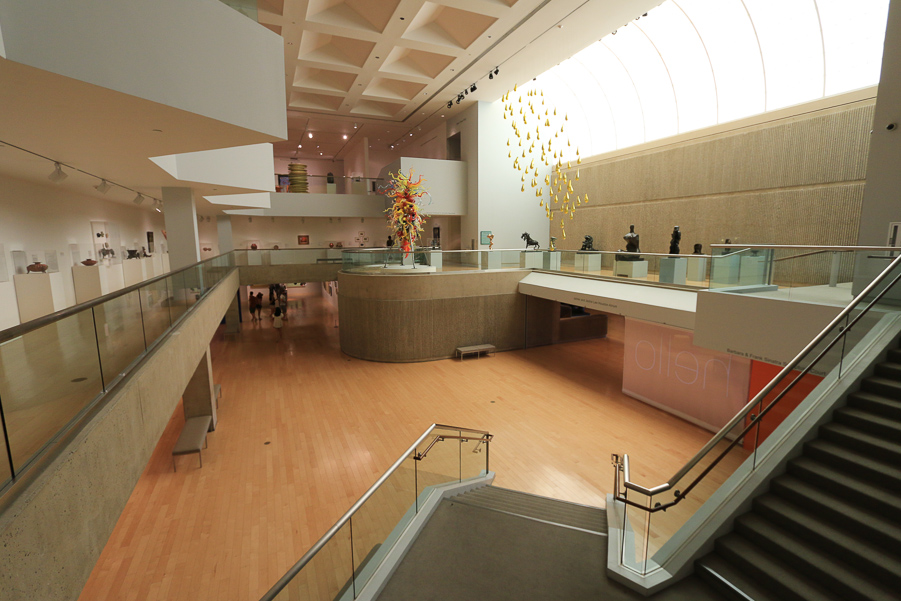 The Western Stories exhibit captures the distinctive and iconic landscape of the American West and Mexico.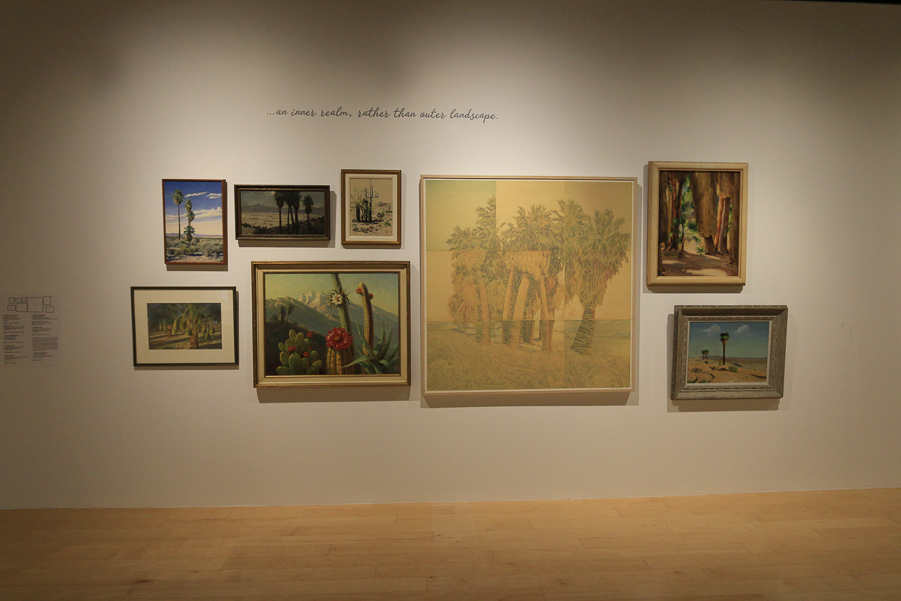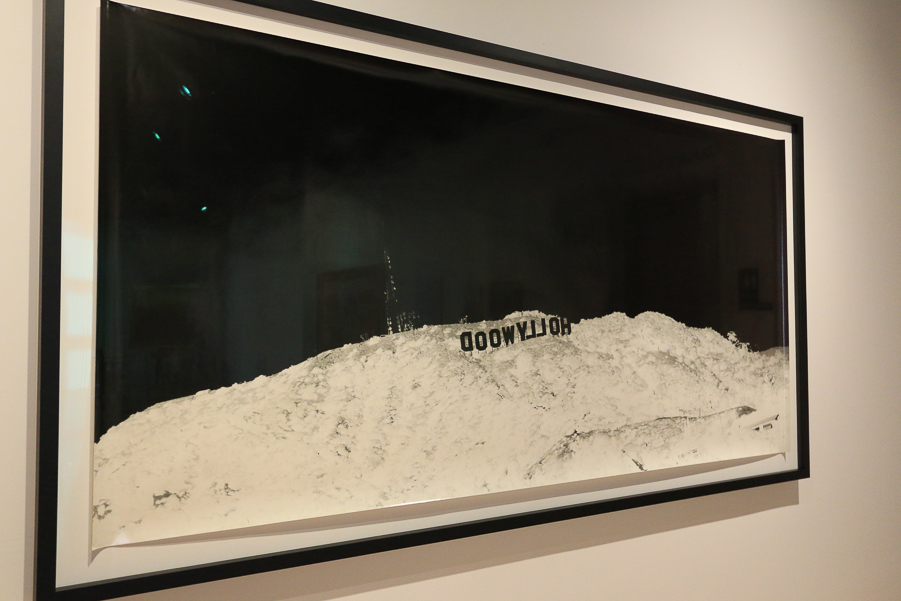 This painting is being restored under public view.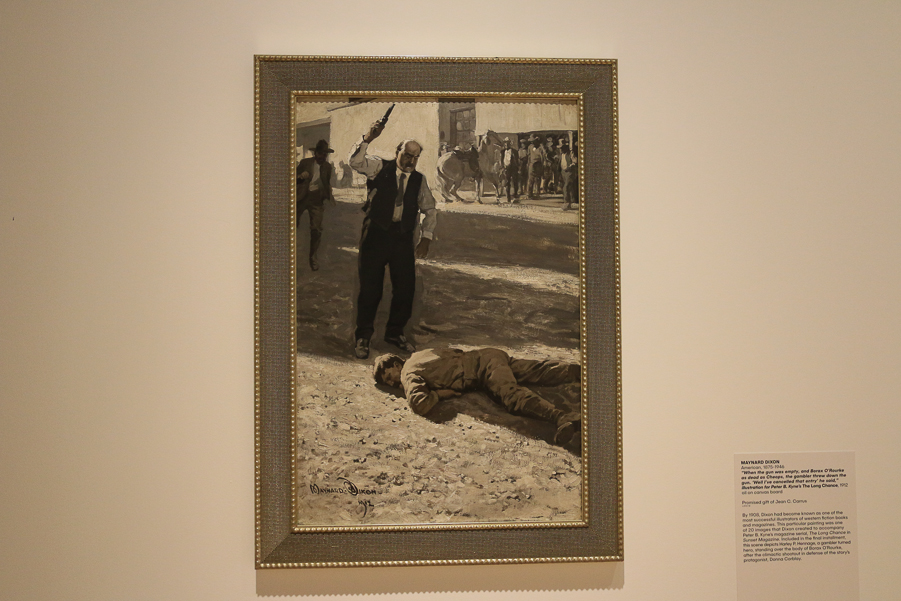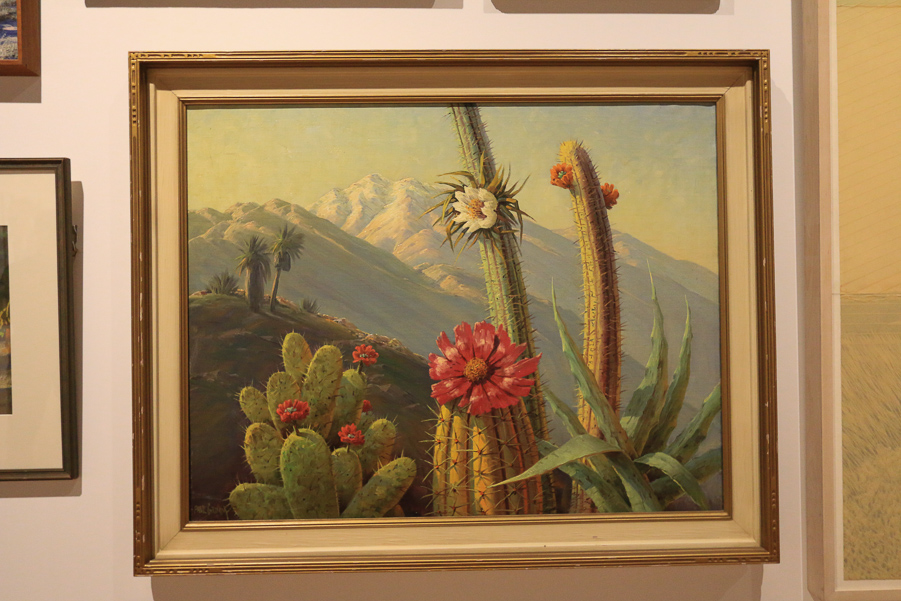 The second exhibit that totally fascinated us in called Narratives in Glass. The description of the exhibit in the museum's catalog reads: "People have used depictions of the human form or parts of it, from the hand stencils found in cave paintings to the selfies of today, to tell stories, to communicate, and/or share a narrative. Likewise, many artists working in glass have used the human form to share their individual story telling."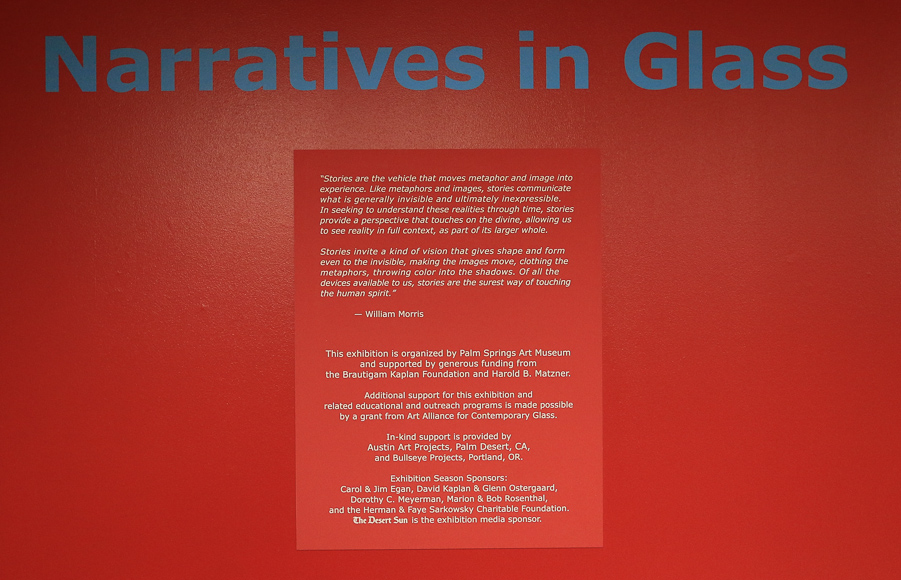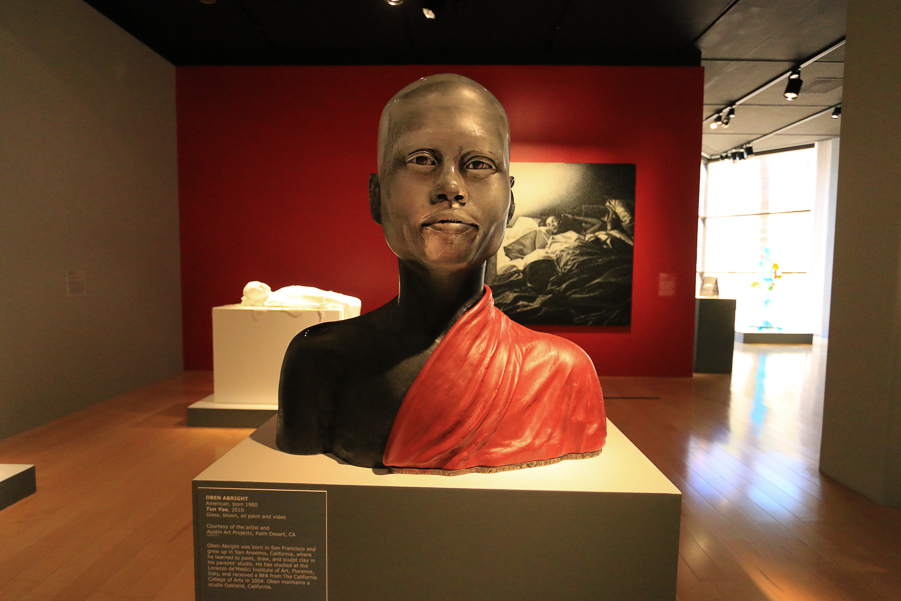 As we were walking out of the museum we saw this incredible woven wool carpet.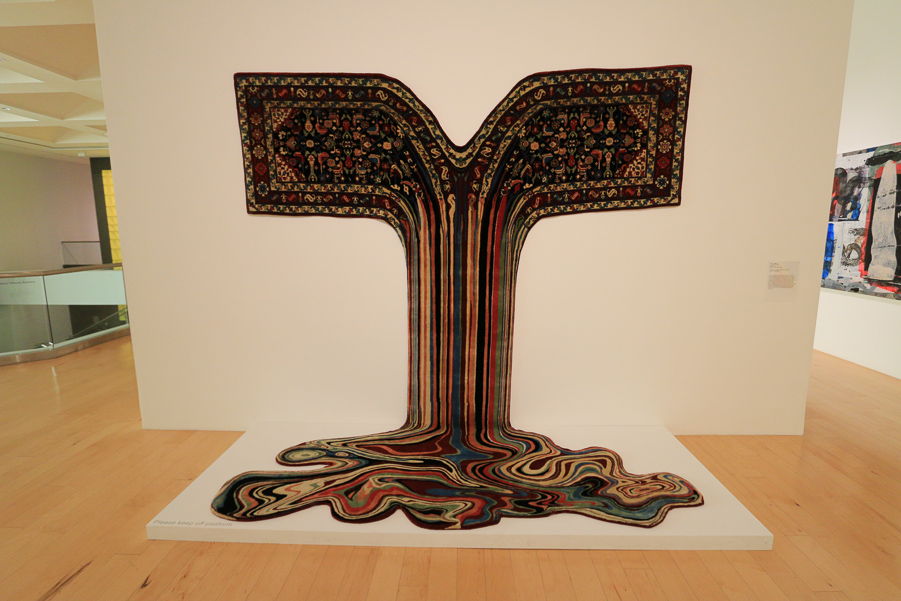 Today we decided to try a new restaurant for us called Trio. It has a sixties vibe and a very eclectic menu providing a lot of choices. Judy chose their "Curried Chicken Salad" with a lime carrot salad, mixed greens and a balsamic vinaigrette. I had their "Grown Up Grilled Cheese" with fontina, gouda, bacon, tomatoes, sun dried tomato aioli and home made chips. The food here is fabulous and we will be coming back.