January 5, 2015 - Today's adventure was to see the Palm Springs Air Museum in Palm Springs, CA, which has one of the world's largest collections of flying World War II warplanes, many of which were built in Southern California.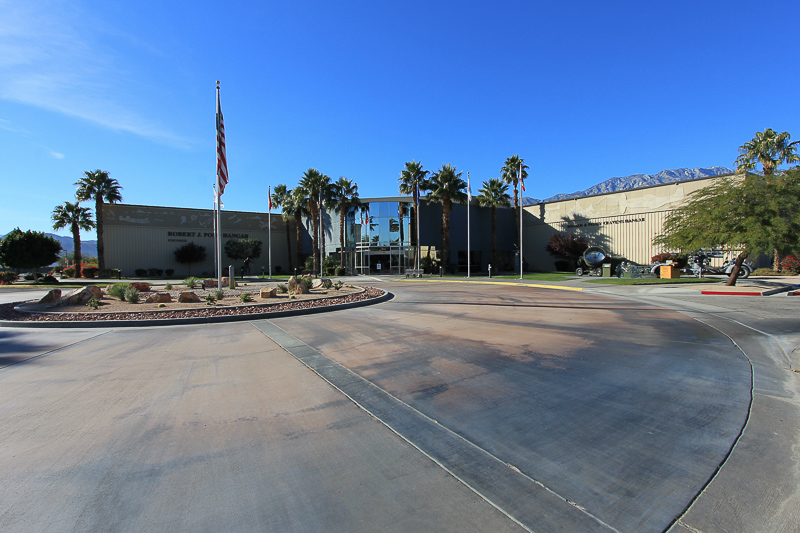 A beautiful memorial for recipients of the Distinguished Flying Cross greets visitors at the entrance.
The collection here is extensive and a list of most of the warplanes on exhibit is at the end of this page. I didn't carry a notebook so the pictures shown are unlabeled as to the manufacturer, model and series. Apologies aside, I hope you enjoy the pictures.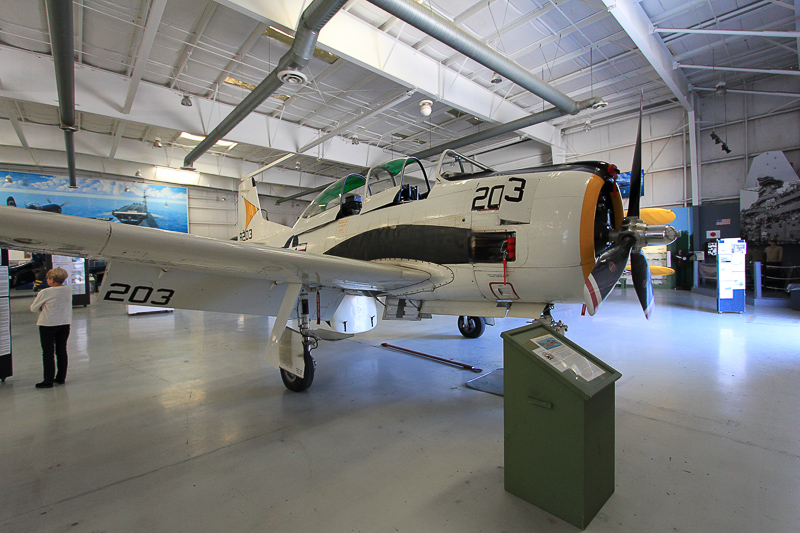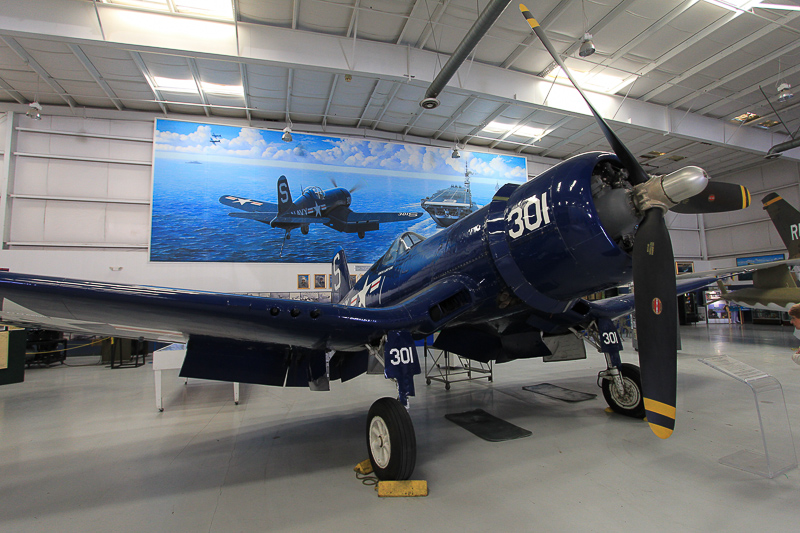 There are three hangers at the museum as well as an outdoor display area.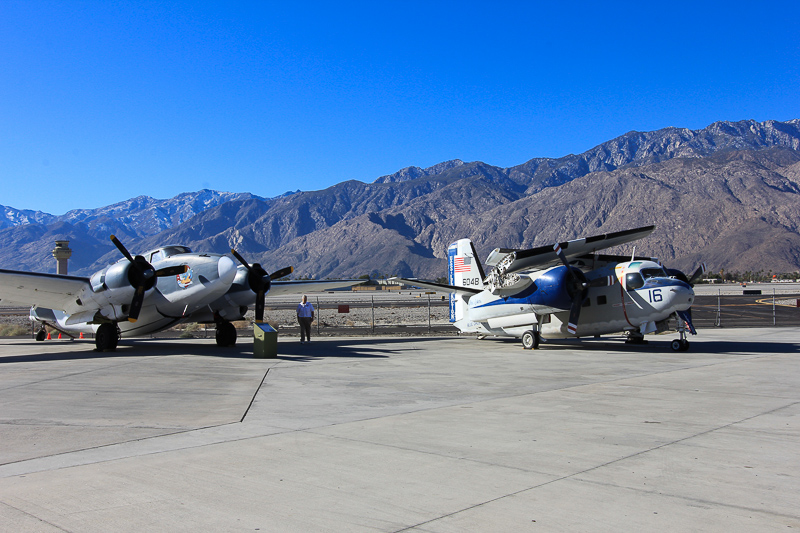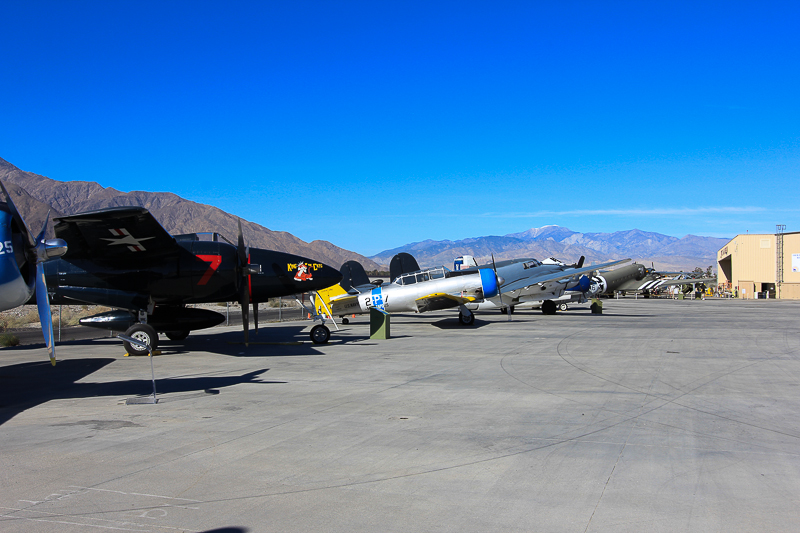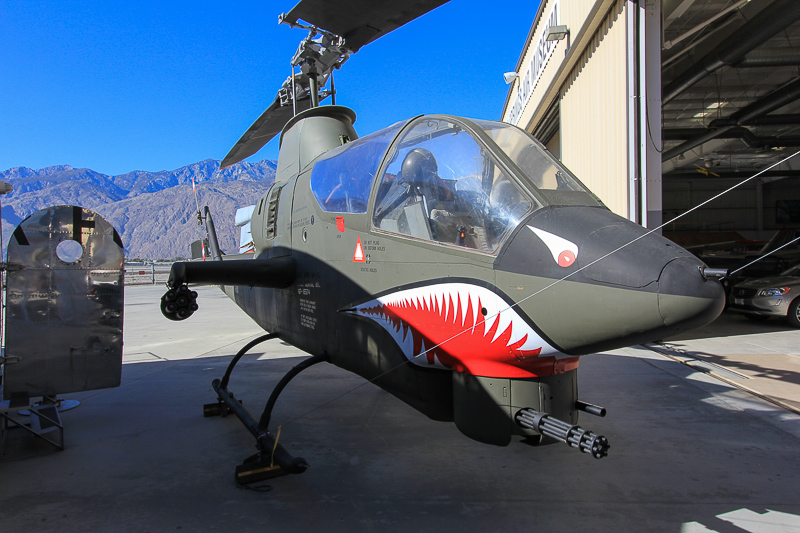 This is the B-17 "Flying Fortress" built by Boeing. Over 12,000 were built during World War II and only about a dozen are still airworthy.
The inscription of art work on military planes dates to World War I, when paintings were usually extravagant company or unit insignia. However, as the United States entered World War II, "nose art" regulations were relaxed, or in many cases totally ignored. WWII would become the golden age of aircraft artistry. Nose art was a morale booster, and those in daily combat needed that boost. Facing the prospect of death on every flight, the crew deserved all of the encouragement, and smiles, available to them.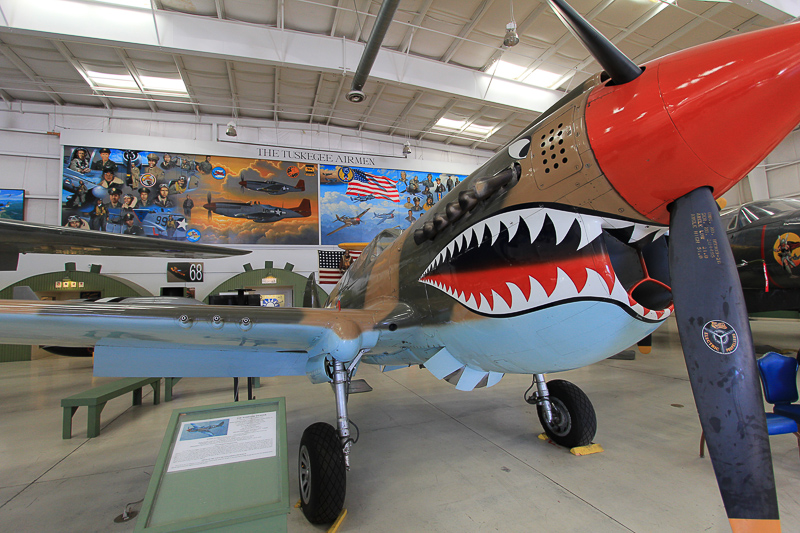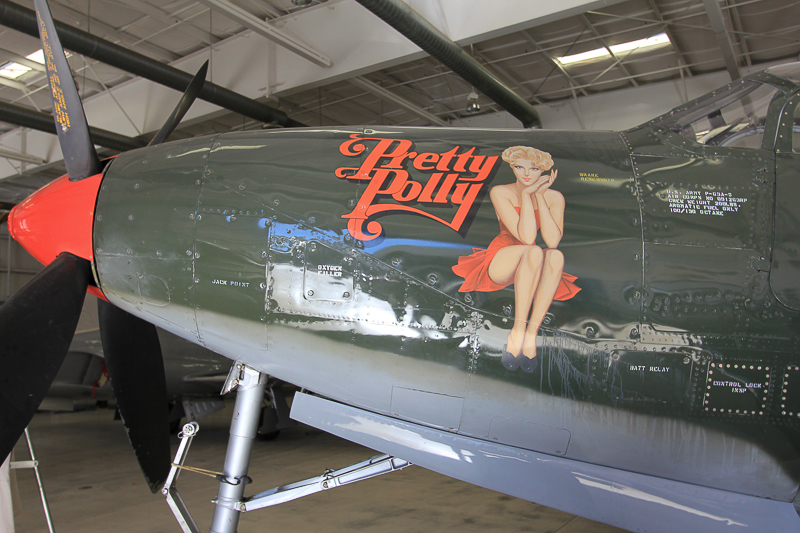 For the real aircraft aficionados, the Flying Collection on exhibit here includes:

Bell P-63 Kingcobra
Boeing Stearman PT-17 Kaydet
Boeing B-17 Flying Fortress (which visitors can walk through, as well)
Consolidated PBY Catalina
Curtiss P-40 Hawk
Douglas A-4 Skyhawk
Douglas B-26 Invader
Douglas C-47 Dakota
Douglas SBD Dauntless Dive Bomber
General Dynamics F-16 Falcon
Grumman A-6 Intruder
Grumman C-1A COD Transport
Grumman F4F Wildcat
Grumman F6F Hellcat
Grumman F7F Tigercat
Grumman F8F Bearcat
Grumman F-14 Tomcat
Grumman TBF Avenger
Grumman OA-13/G-21 Goose
Lockheed T-33 Trainer Shooting Star
McDonnell Douglas F-4 Phantom
McDonnell Douglas F-18 Hornet
North American B-25 Mitchell
North American P-51 Mustang
North American T-6 Texan
Piper J-3 Cub Grasshopper
Republic P-47D-40RA 45-49205 Big Chief
Ryan Sport
Supermarine Spitfire
Chance Vought FG-1D 92629 S 301
AH1B Bell Aircraft Cobra Gunship
F105D Republic Thunderchief
UH1B Bell Aircraft Huey Gunship
It was a great adventure to see all of this military and aircraft history in one location. Before the museum, we had stopped at the Elmer's for one of their huge breakfast feasts, and it was delicious!