September 17, 2023 - Sunday - We heard about this Pow Wow a couple of weeks ago so we decided to fit it into our schedule. This one is sponsored by the San Manuel Band of Mission Indians and it's held on the campus of Cal State University in San Bernardino. Generally, a modern Pow Wow is a specific type of event for Native American people to meet and dance, sing, socialize, and honor their cultures. This Pow Wow is a three day event full of music and dance that is both a celebration and competition with participants vying for prizes while honoring enduring Native American traditions.
There are many bird singers and dancers that proceed the main event, the Grand Entry.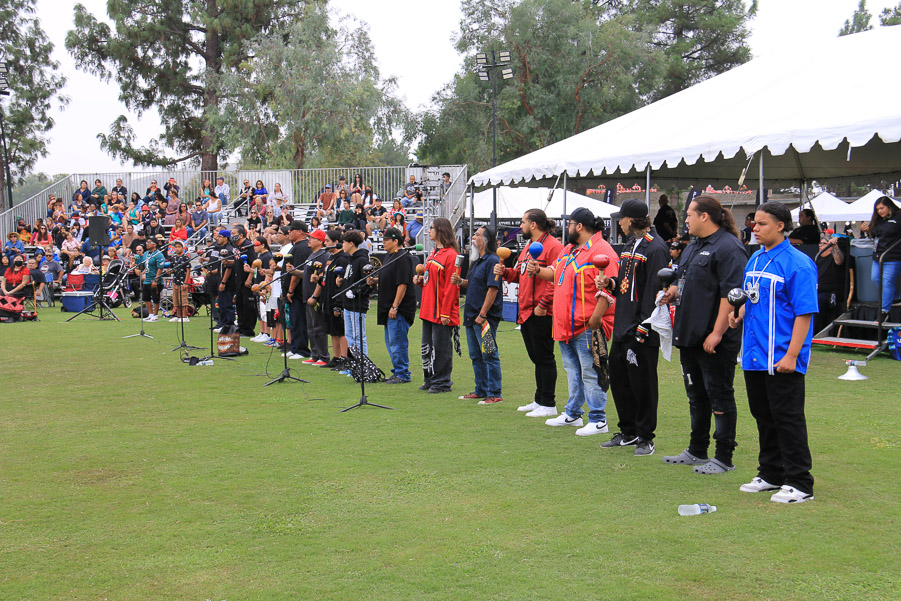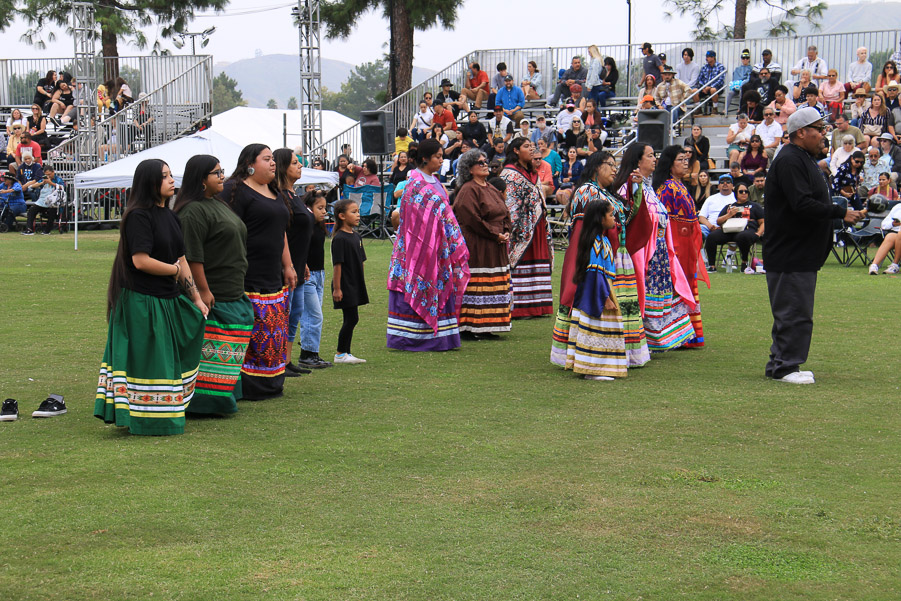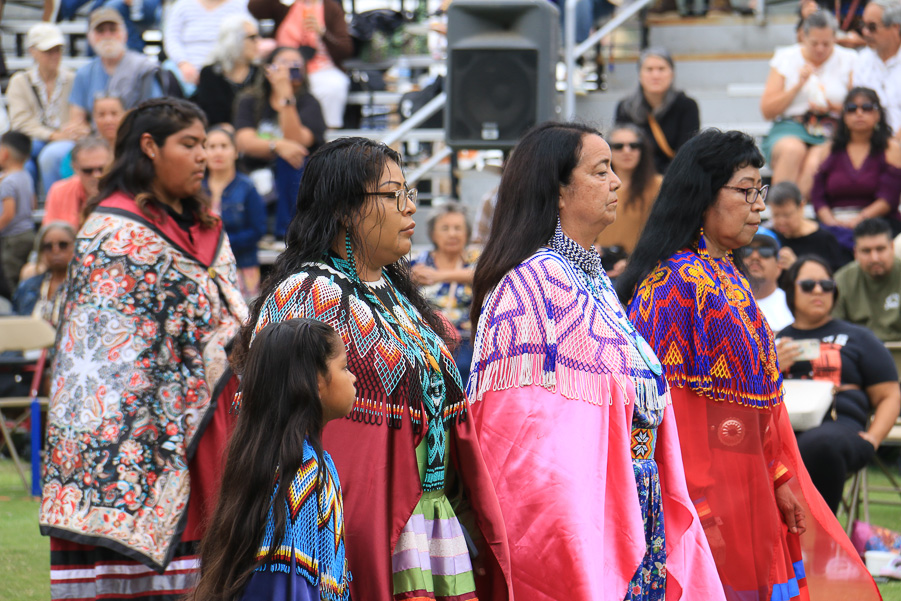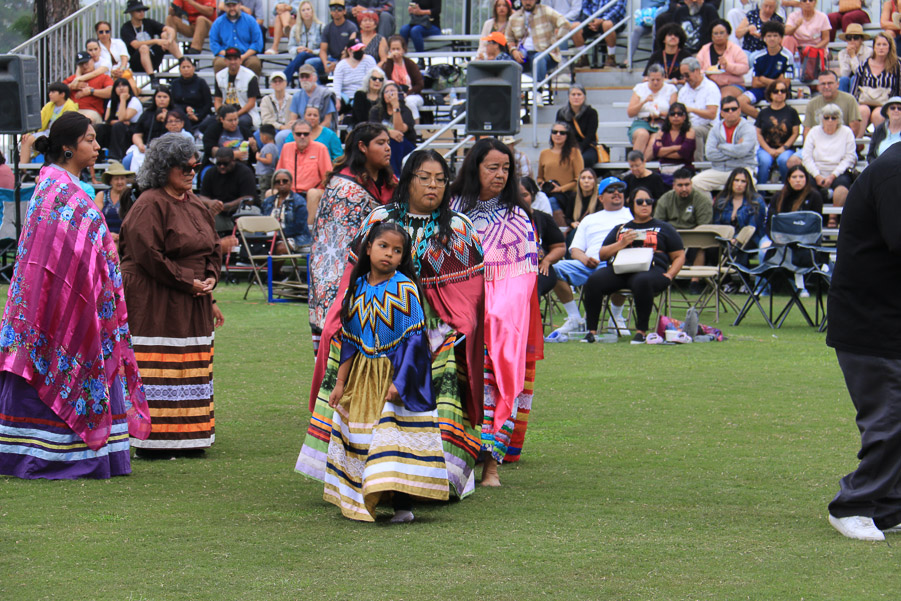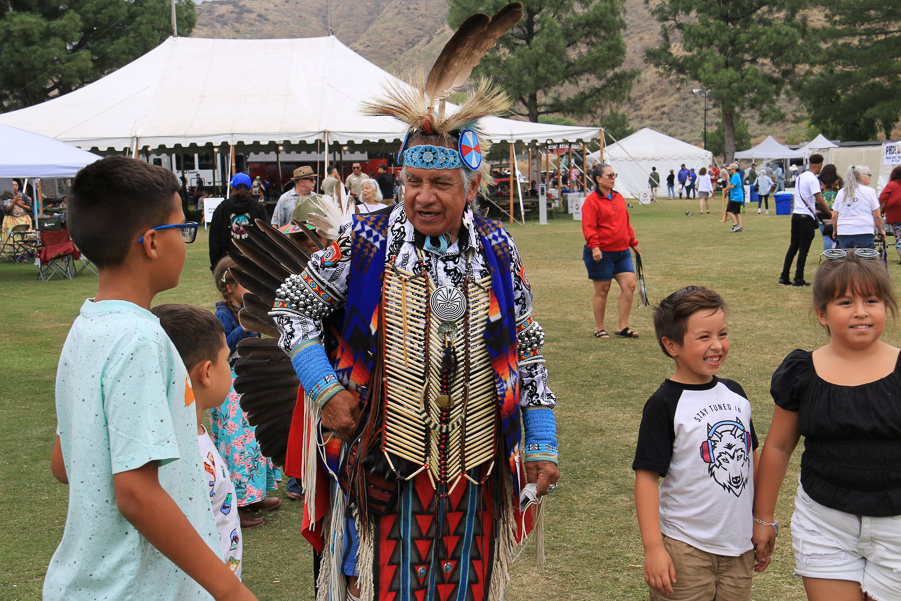 About 1,000 Native Americans participate in the Grand Entry.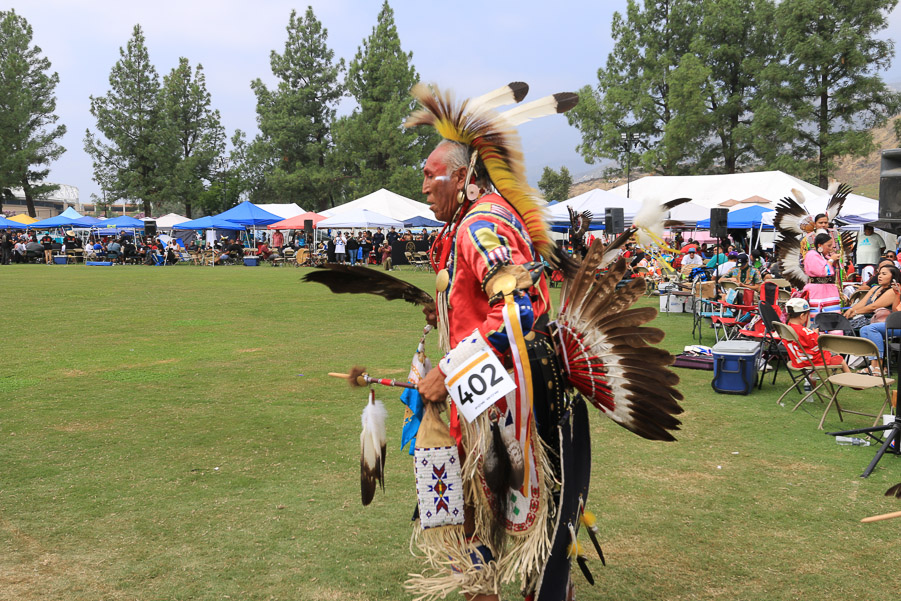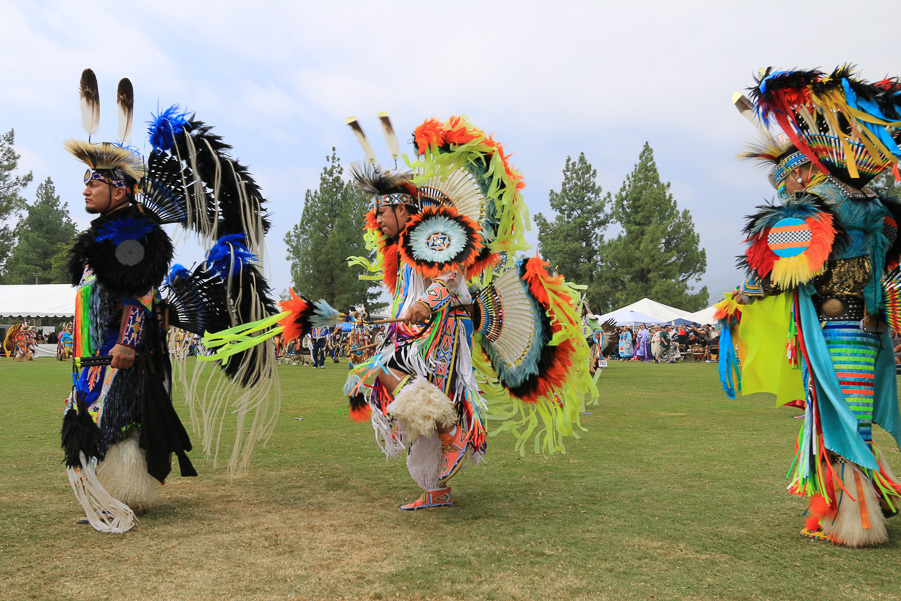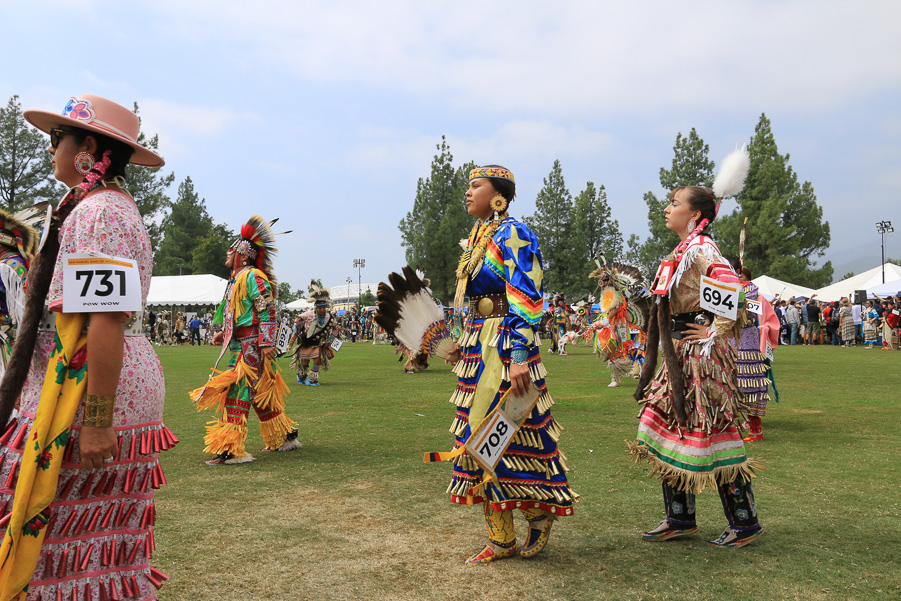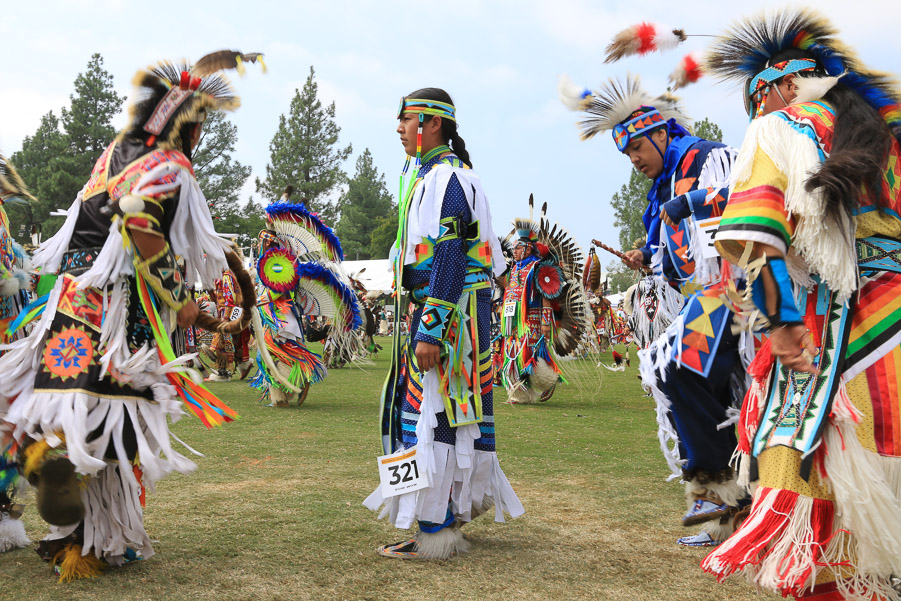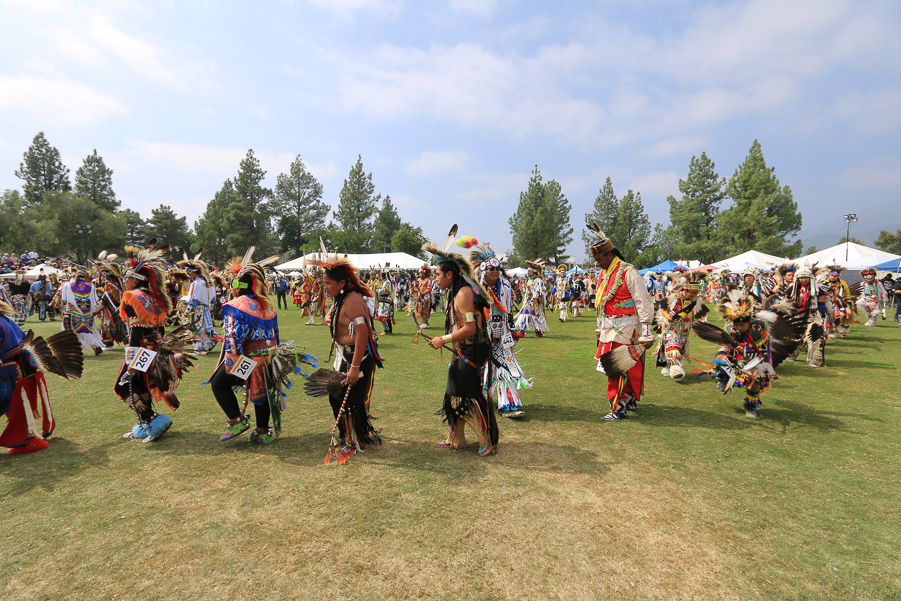 To get a better idea of what it's like to see this spectacle, click here for a short video. These events are great to see.