May 13, 2021 - We were in Pasadena, CA today to see some of the homes in the Poppy Peak Historic District. The Poppy Peak Historic District is a neighborhood and historic district located in the southwest corner of Pasadena. The neighborhood is located on the side of Poppy Peak, a 991-foot-high mountain of the San Rafael Hills. Developer William Carr platted the neighborhood in 1924. The homes in the district were designed by a number of significant Modern Movement architects.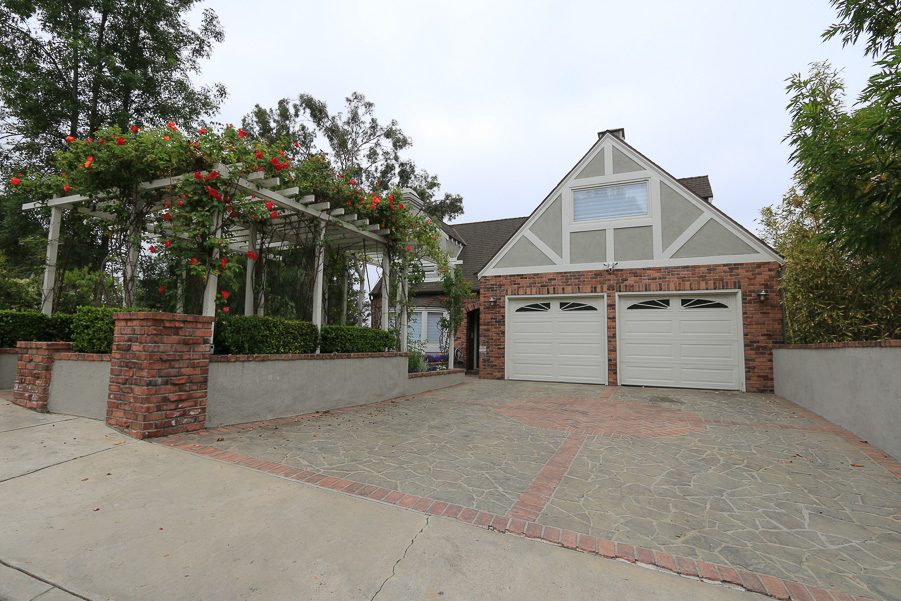 Quite a few homes didn't have any windows facing the street.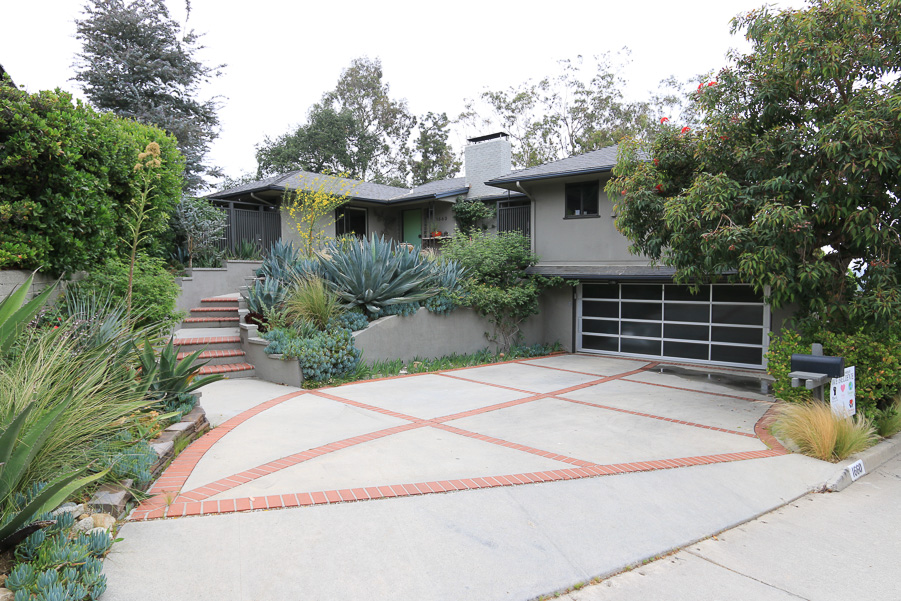 It was a hazy day, but a few residents told us that the views were magnificent.
The bamboo shelters the property and it's beautiful!
Although the vegetation gets in the way, this house reminded us of the Eames House in Pacific Palisades.
This one was designed by Richard Neutra.
Notice that you can't park here on "Red Flag Days" which means high fire danger days.
This is another classic modern home with no front windows and stainless steel entry, railings and garage door.
It's a beautiful neighborhood.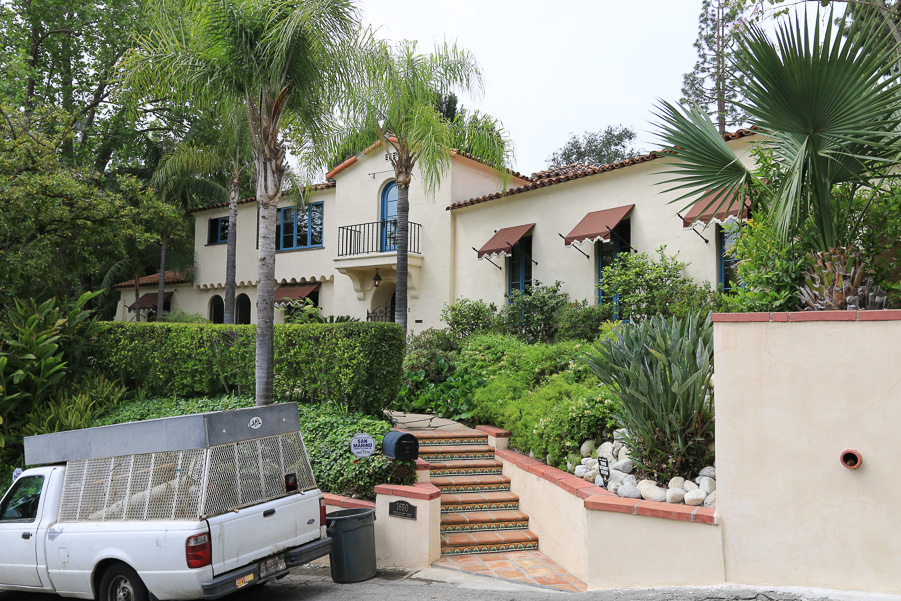 Before leaving we were able to find several "secret staircases." Because the homes have been built on a hillside, these staircases connect two streets at different elevations.
After our hike, we had lunch at Lucky Baldwin's Pub, right in the historic downtown.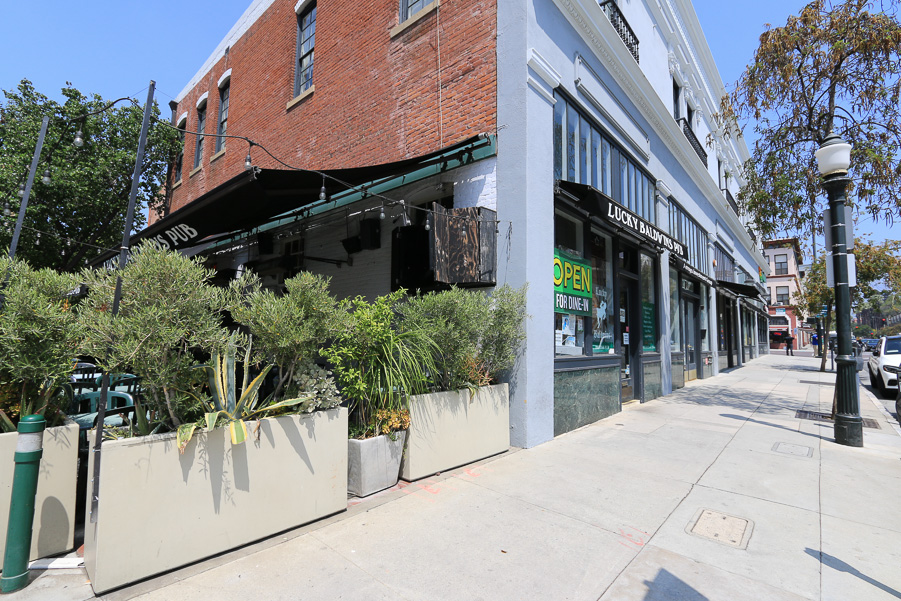 We both had their wonderful fish and chips. Even their coleslaw is great!
Before leaving Pasadena we stopped in at the Gourmet Cobbler Factory to pick up a peach cobbler for dinner. It's the best!