June 17, 2021 - Wednesday - We're back in Pomona today to see more houses in the Lincoln Park Historic District, this time exploring North Gibbs Street.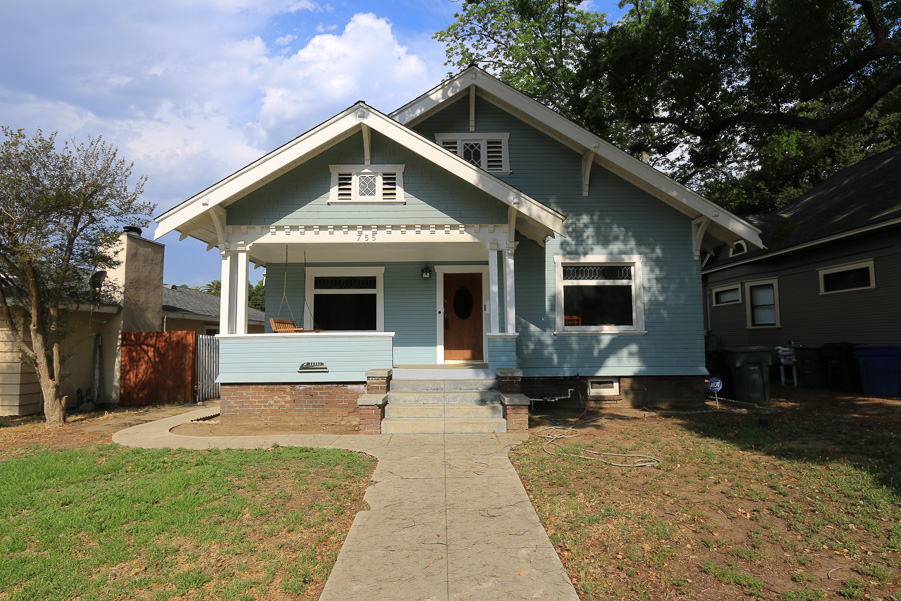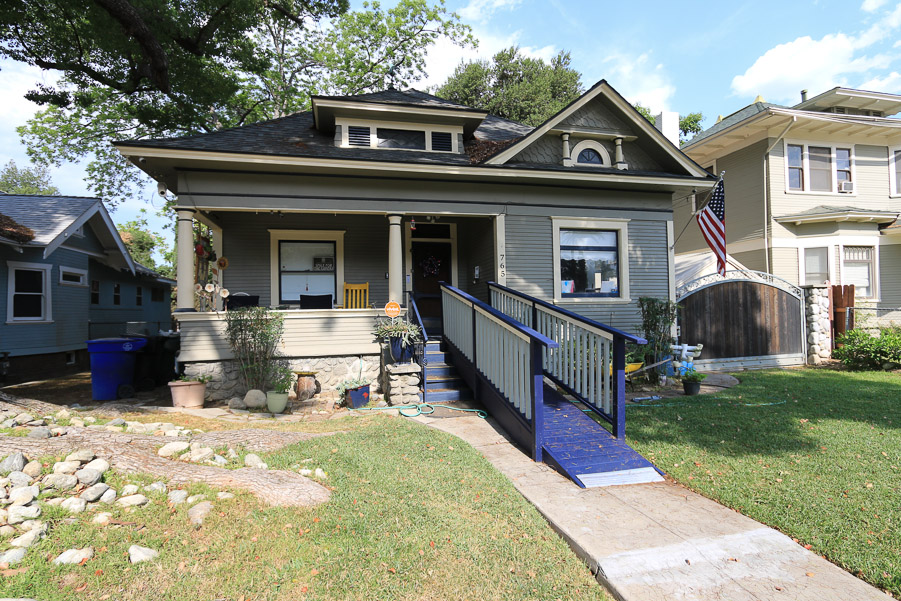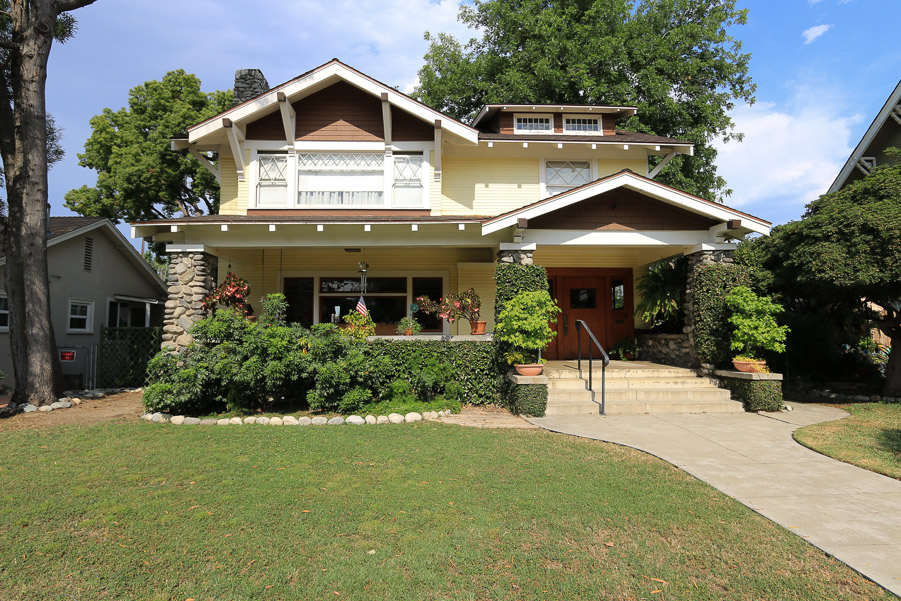 The jacaranda trees were blooming everywhere in the neighborhood.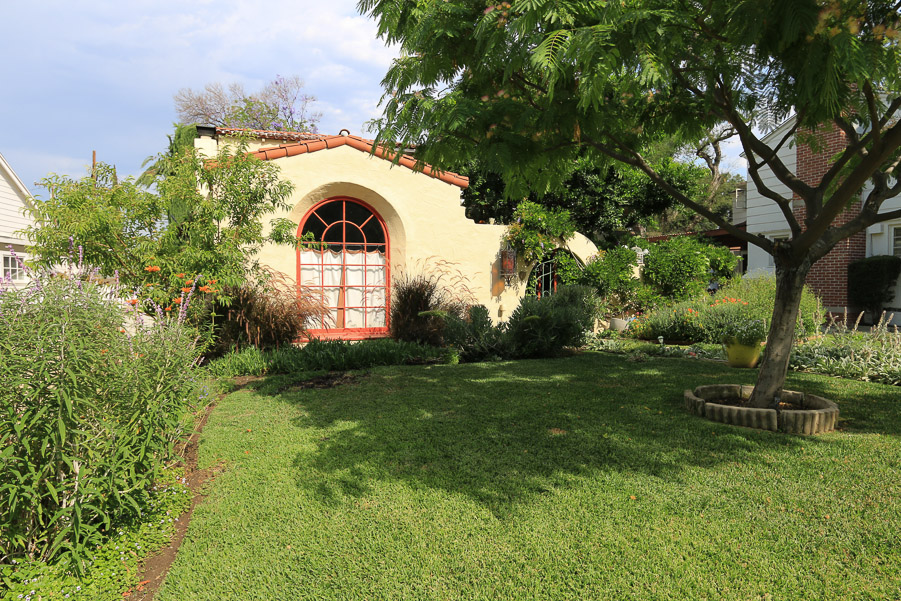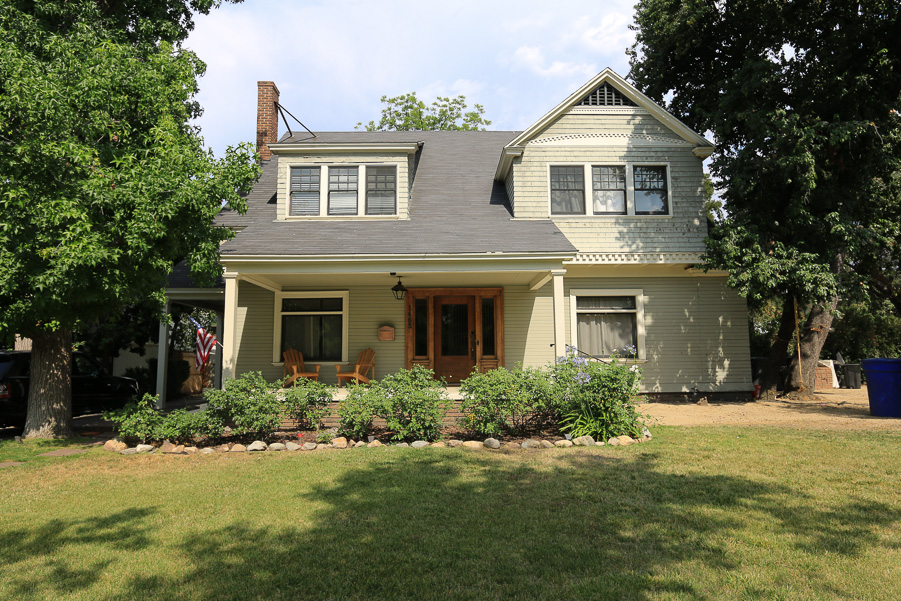 As we approached this last house, we could hear a peacock squawking.
I was looking in the trees, but Judy spotted him on the roof.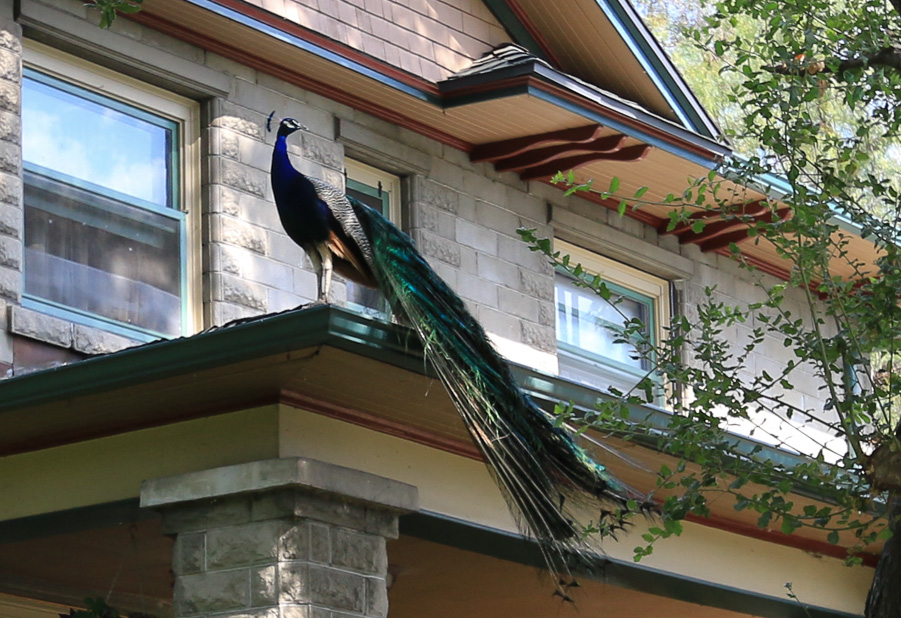 Since we're in Pomona, we were lucky enough to have yet another lunch prepared by The Slummin' Gourmet. Unfortunately they were no longer offering their Honey Walnut Shrimp Tacos.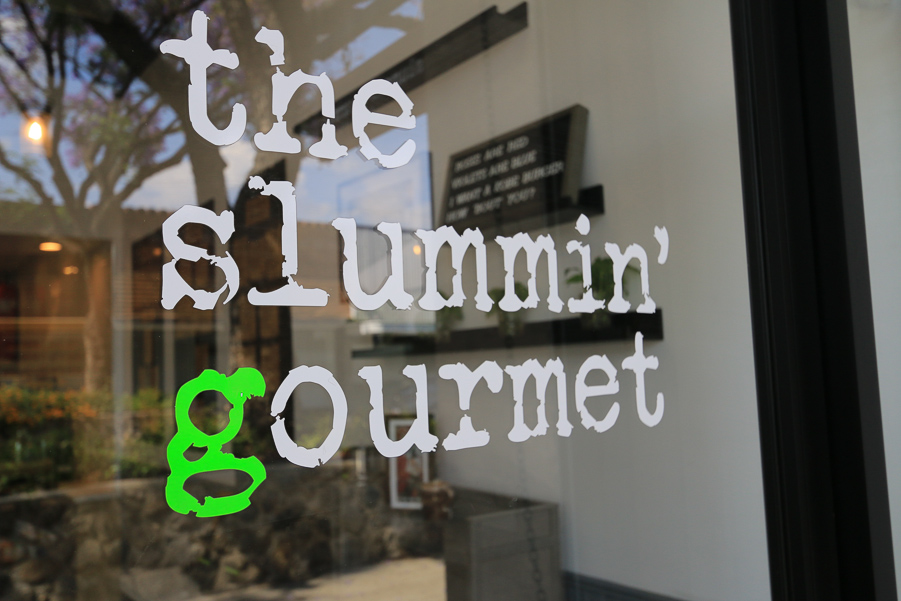 Judy had their "Shrimp and Chorizo Quesadilla" with house made pork chorizo, jumbo shrimp, caramelized onions, cheddar and Jack cheese, chipotle cream, and guacamole.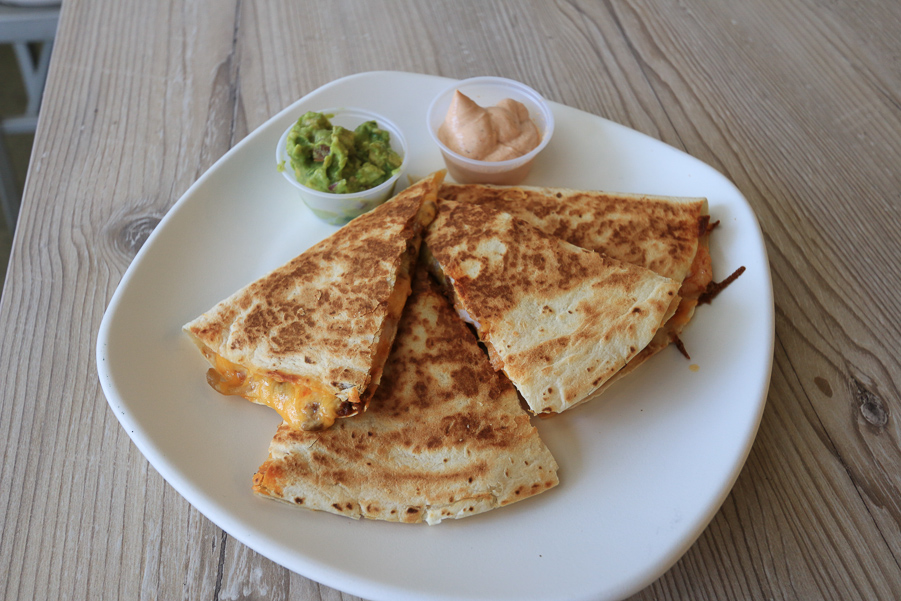 I went with their "Bang Bang Shrimp Bowl" with tempura fried shrimp, spicy bang bang sauce, cabbage kale slaw, cherry tomatoes, radish, brown rice and quinoa, cilantro and green onions.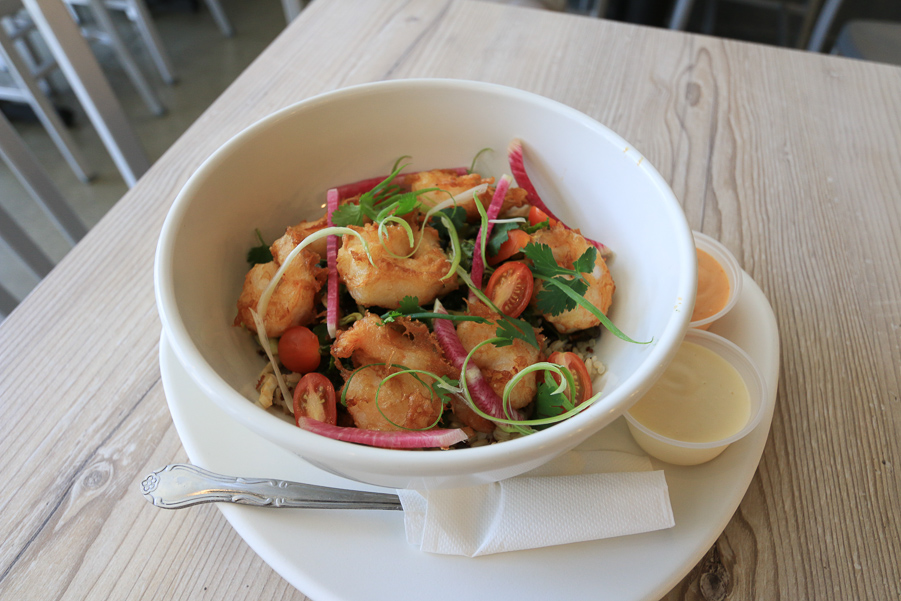 We missed our shrimp tacos, but both dishes were delicious.