March 3, 2021 - Wednesday - Today we were in Pomona again checking out the homes in the Lincoln Park Historic District. Although this is our seventh visit here, we've only seen less than a third of the 814 structures identified by the National Register of Historic Places. Today's tour was of the homes located on Garfield Avenue. It was a dreary day but we didn't get rained on. Each of the streets in the district are unique in their own way. One street had big doors, but Garfield has huge windows in their living rooms.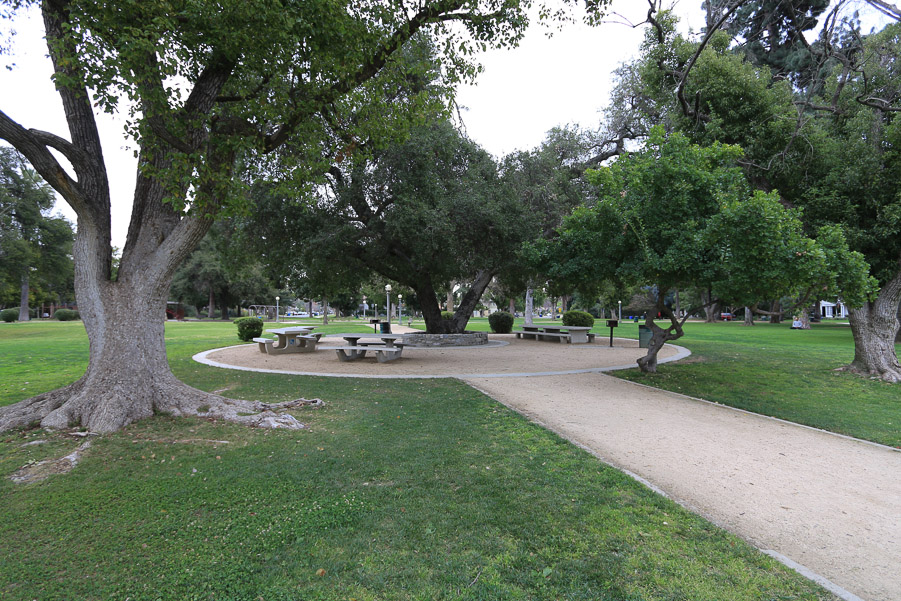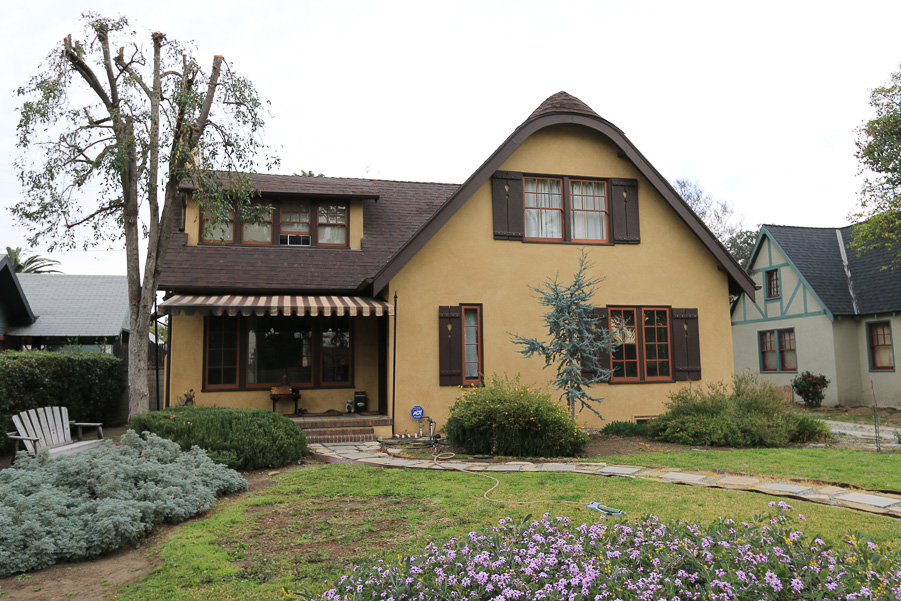 We both loved this yellow house.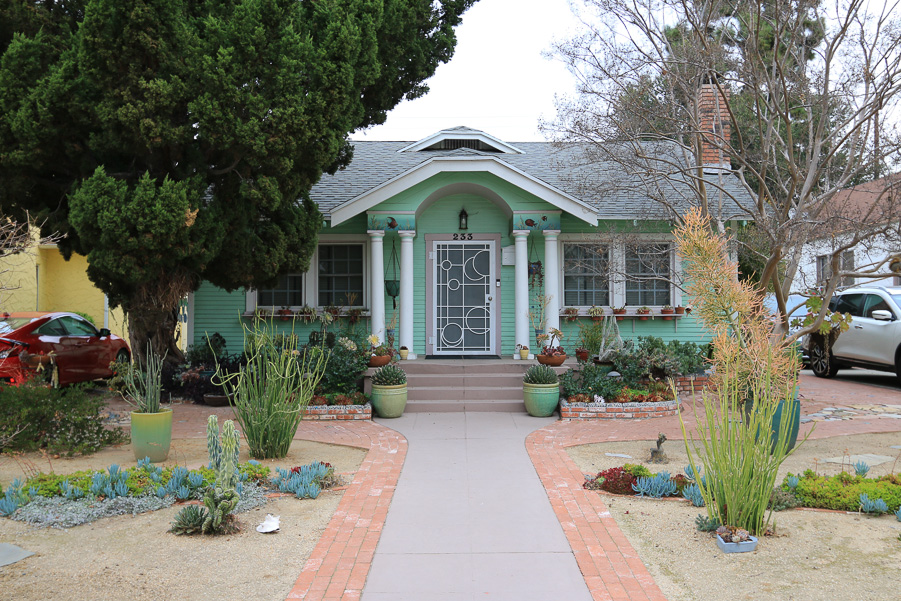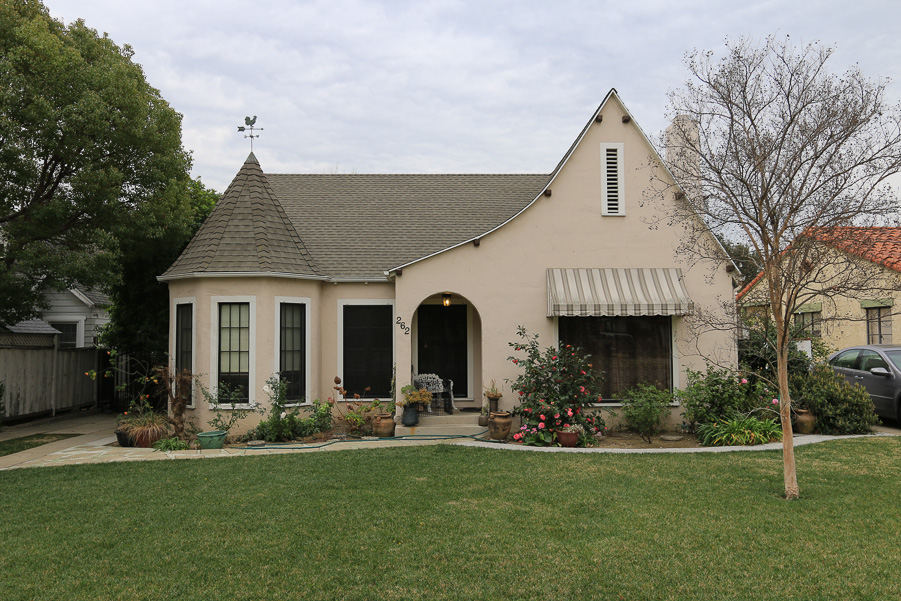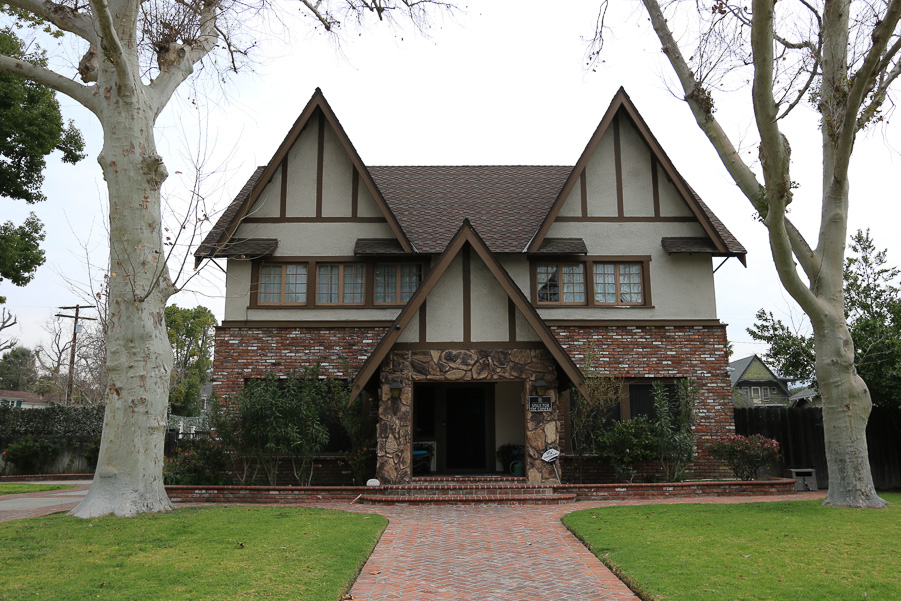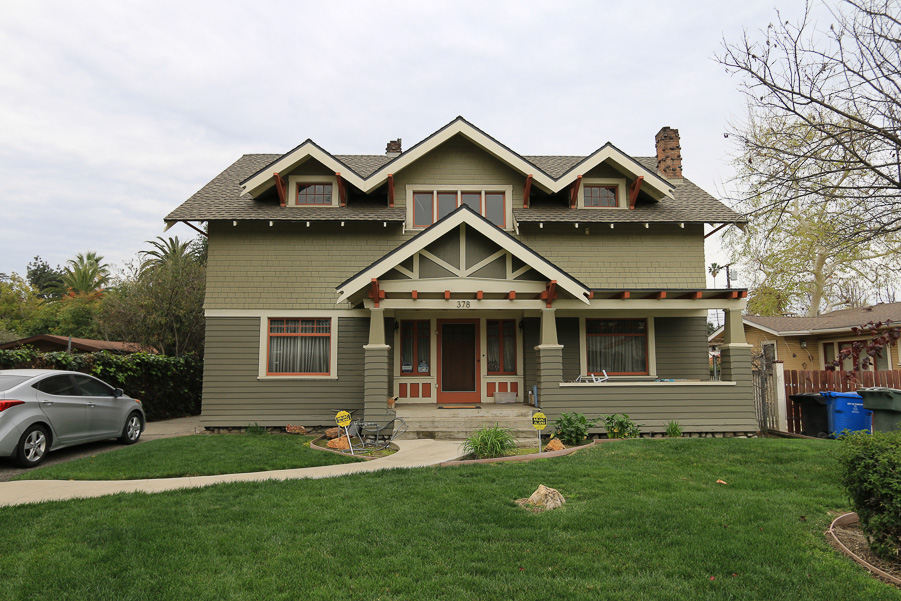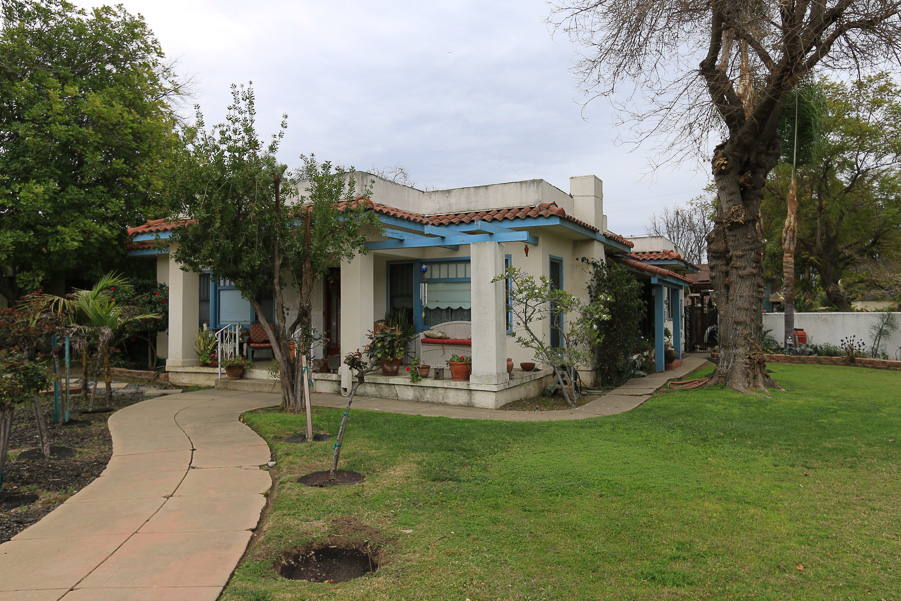 Before lunch, we stopped by the Humanity Church in downtown Pomona since it has always fascinated us.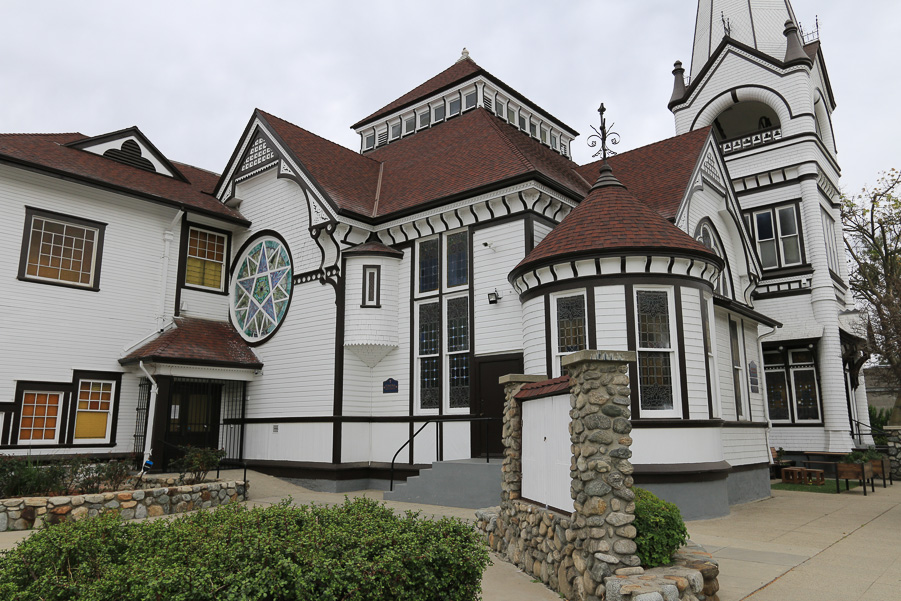 Since we're in Pomona, we were lucky enough to have yet another lunch prepared by The Slummin' Gourmet.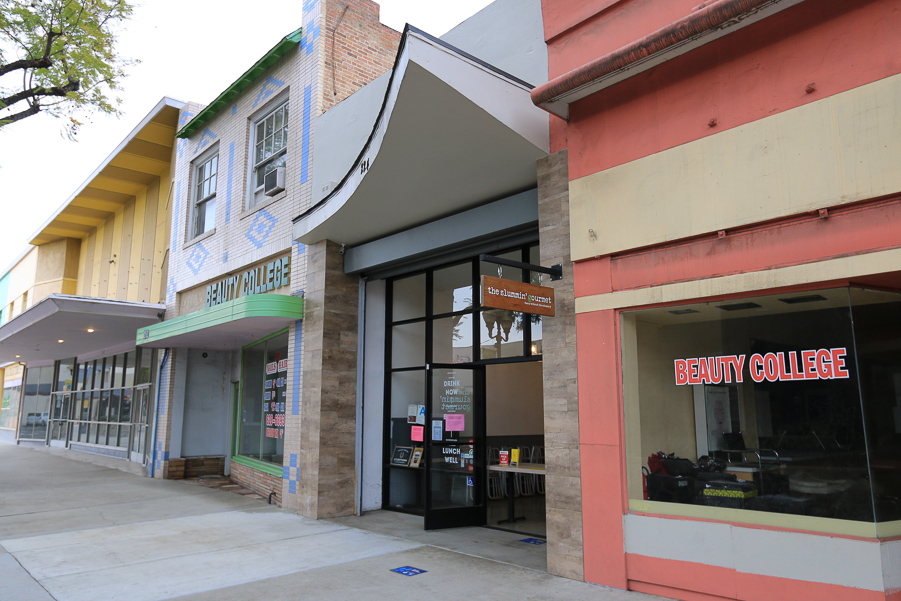 We both had their "Honey Walnut Shrimp Tacos" because they're so good. They're made with tempura battered shrimp, honeydew melon, candied walnuts, honey lime drizzle, crispy rice noodles in a butter lettuce cup. They're fantastic!