February 11, 2021 - Thursday - We were back in Pomona, CA today to see more homes in the Lincoln Park Historic District, specifically homes on North Eleanor Street. As stated previously, most of these were built between 1910 and 1925.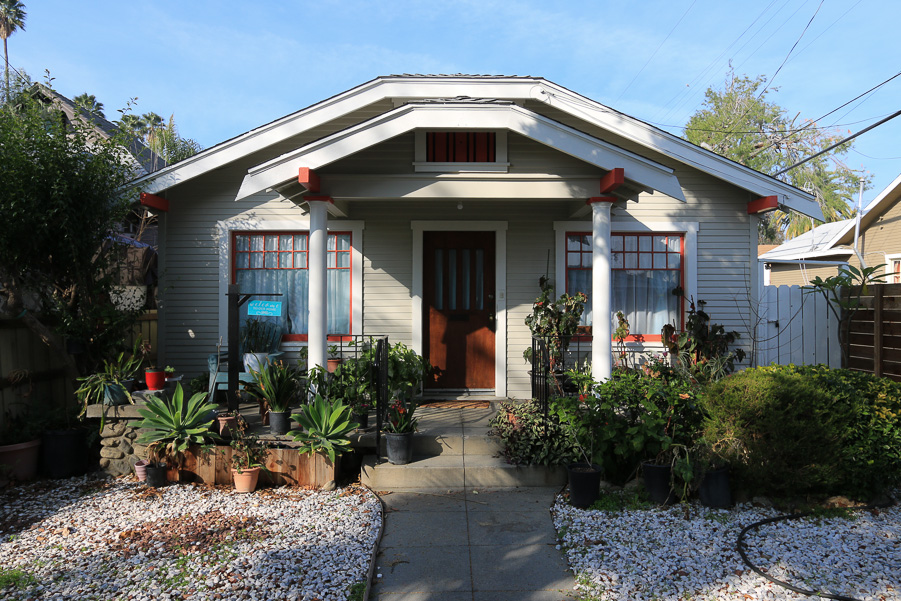 This one caught our attention. It's not a tree house but a house on stilts connected to a tree.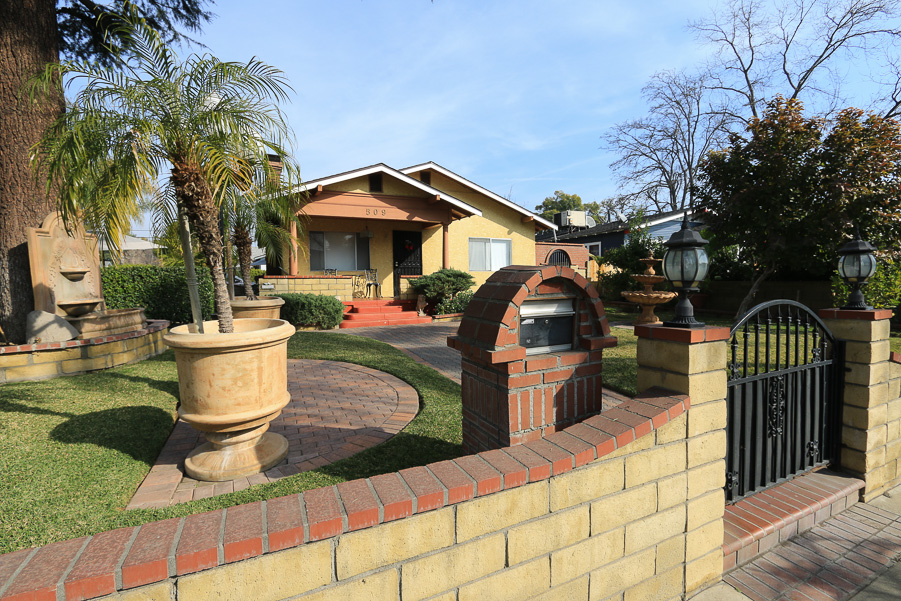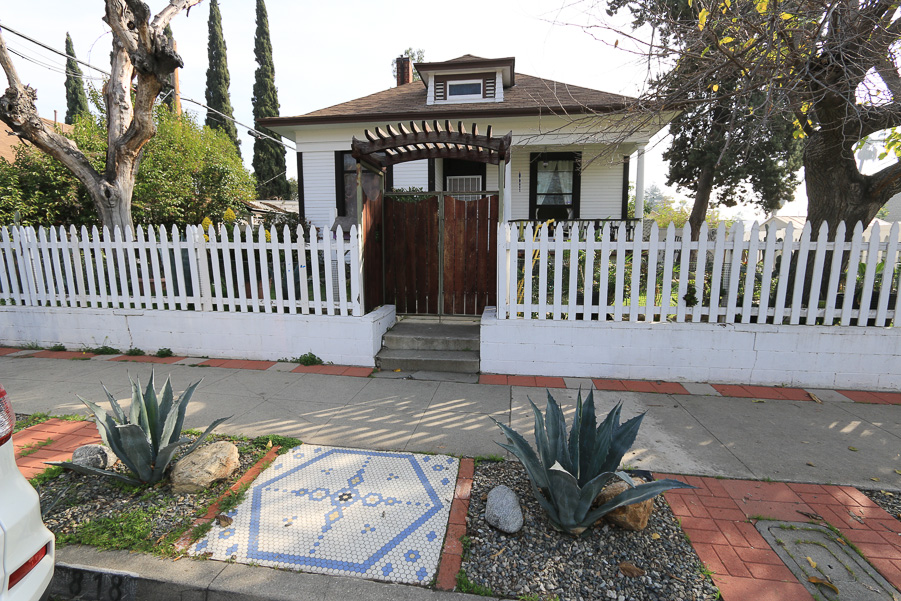 After we finished North Eleanor Street, we made two stops on North Garey Avenue. The Pilgrim Congregational Church was built in 1911 and we're anxious to go inside once the pandemic ends.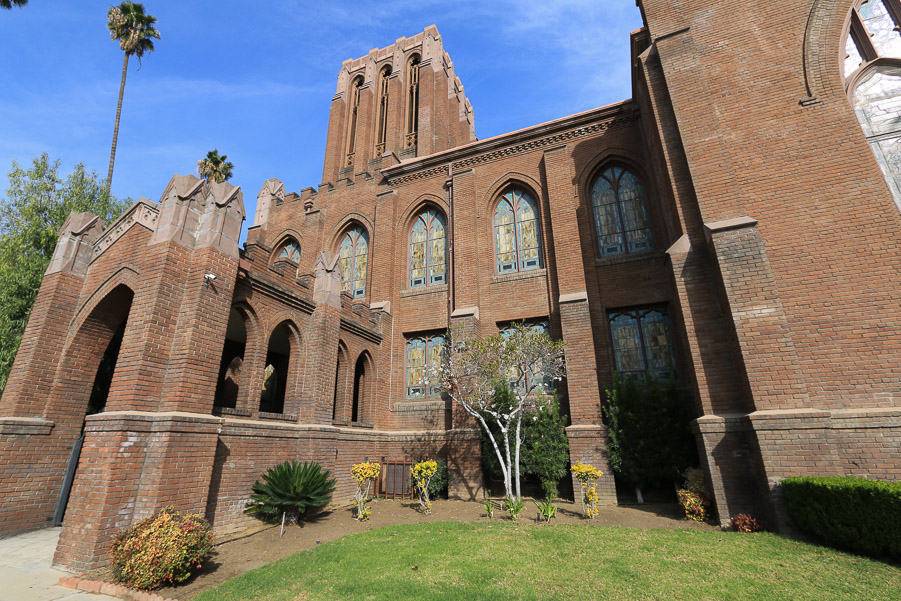 The second stop was at the Todd Memorial Chapel and Mortuary, built in 1929. It is spectacular!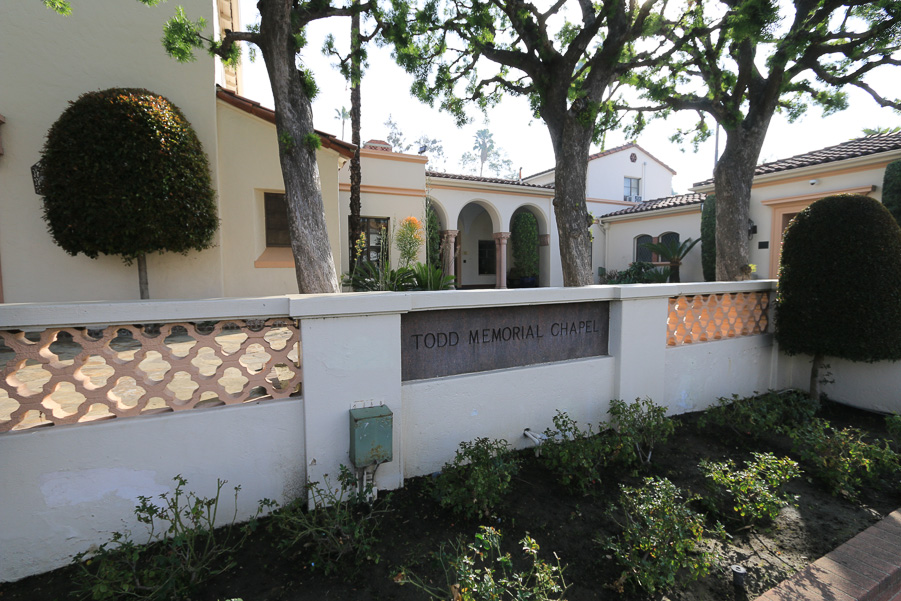 Since we're in Pomona, we were lucky enough to have yet another lunch prepared by The Slummin' Gourmet.
We both had their "Honey Walnut Shrimp Tacos" because they're so good. They're made with tempura battered shrimp, honeydew melon, candied walnuts, honey lime drizzle, crispy rice noodles in a butter lettuce cup. They're fantastic!