January 26, 2021 - Tuesday - We were back in Pomona today to see more homes on East Columbia Avenue. All of these buildings are in the Lincoln Park Historic District. Most were built between 1910 and 1924 and most utilized river rock for their foundations.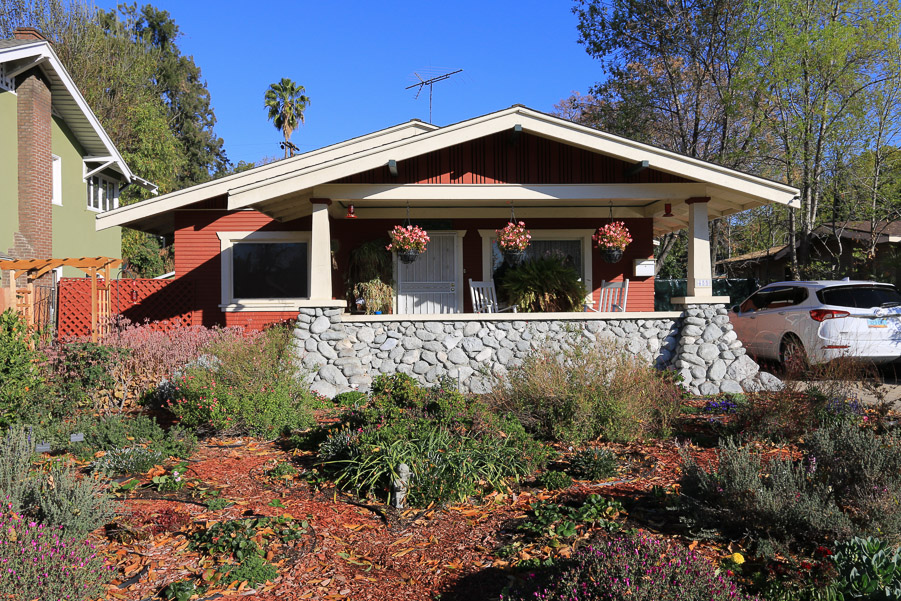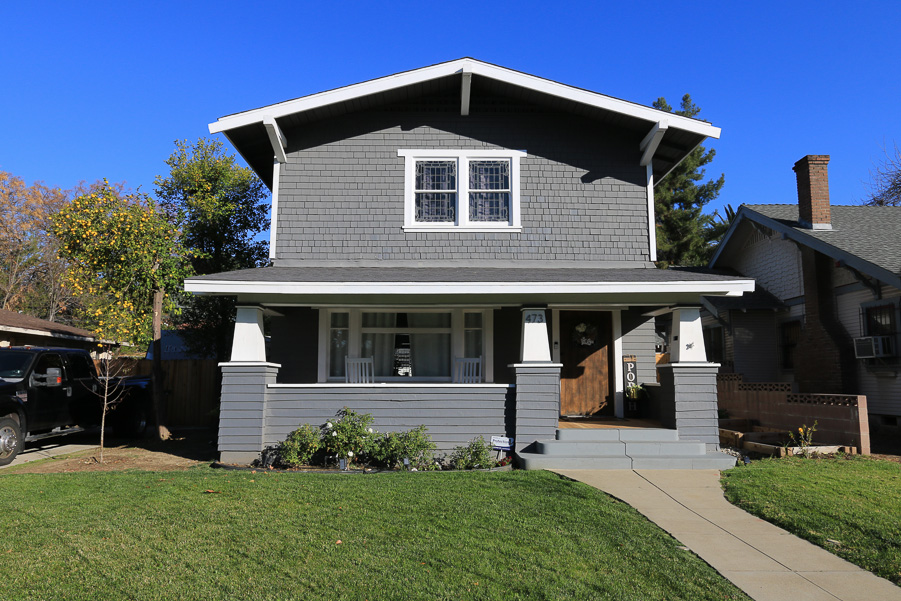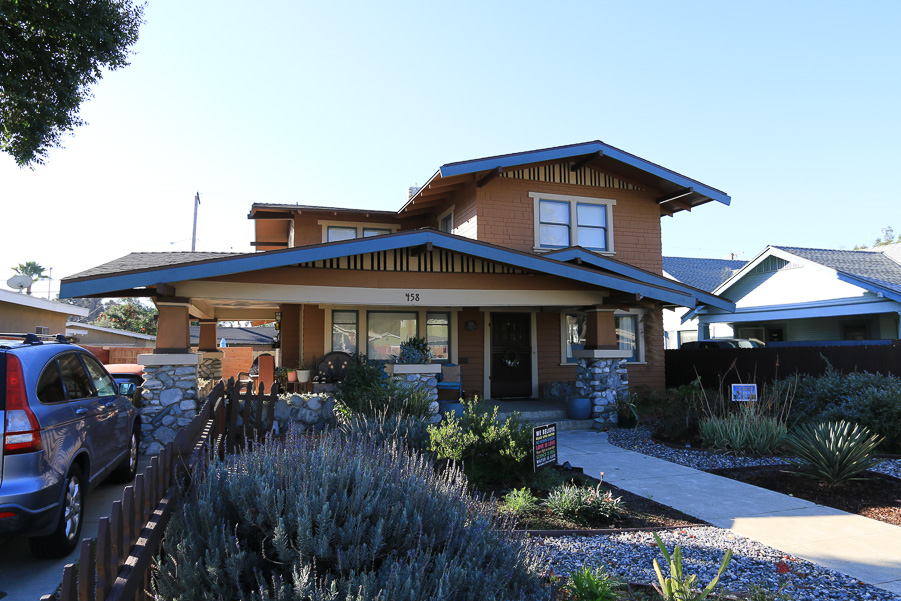 Many houses have these "elephantine" columns supporting the roof above the porch.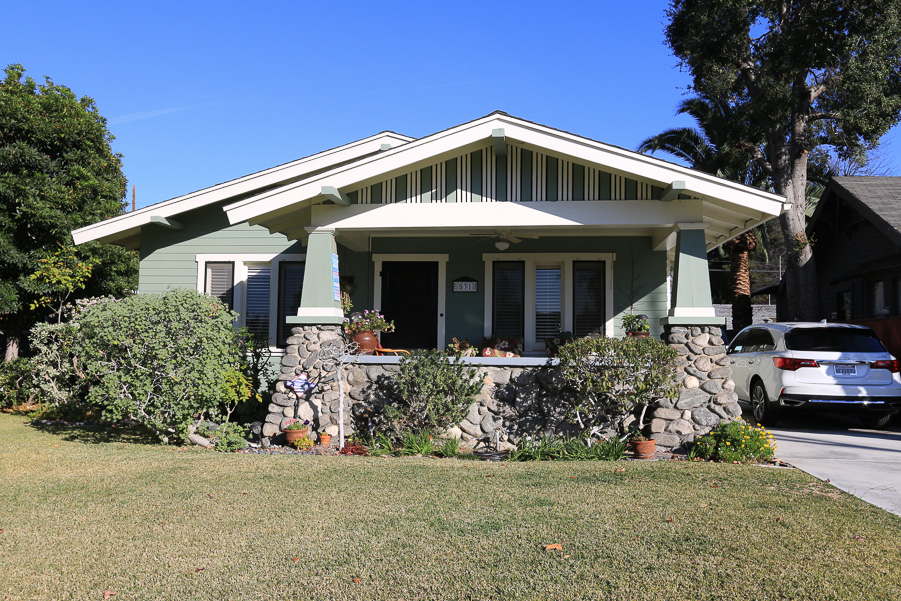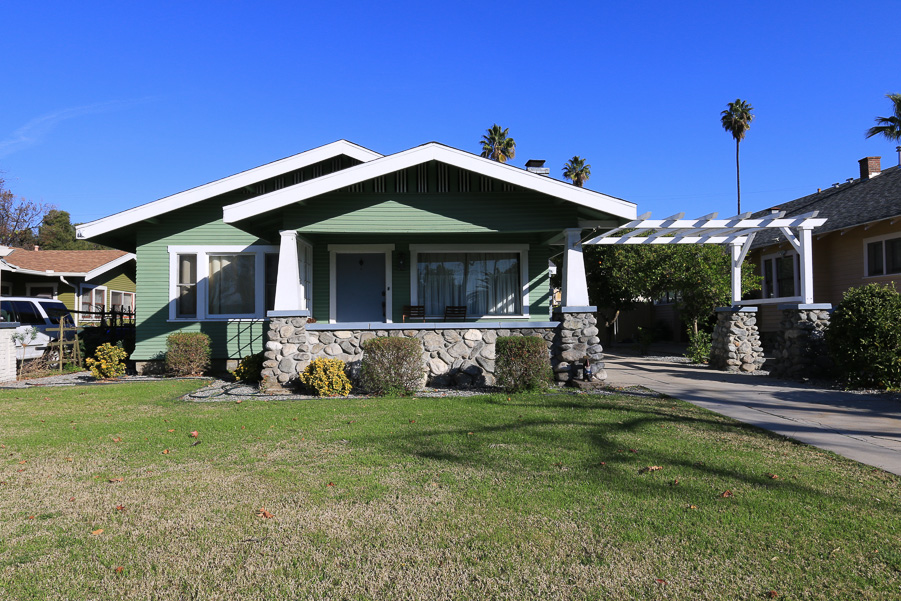 It's been a while since we've had lunch at In-N-Out, so we drove over to Claremont to have some Double-Doubles and fries.
Eating in the car isn't the best, but the burgers make up for it.