January 14, 2021 - Thursday - We were back in Pomona, CA today to see more homes in the Lincoln Park Historic District. Today we were exploring those homes on East Columbia Avenue. Most of these homes were built between 1911 and 1924. Be sure to notice the river rock foundations and the large front doors, that are probably about four feet wide.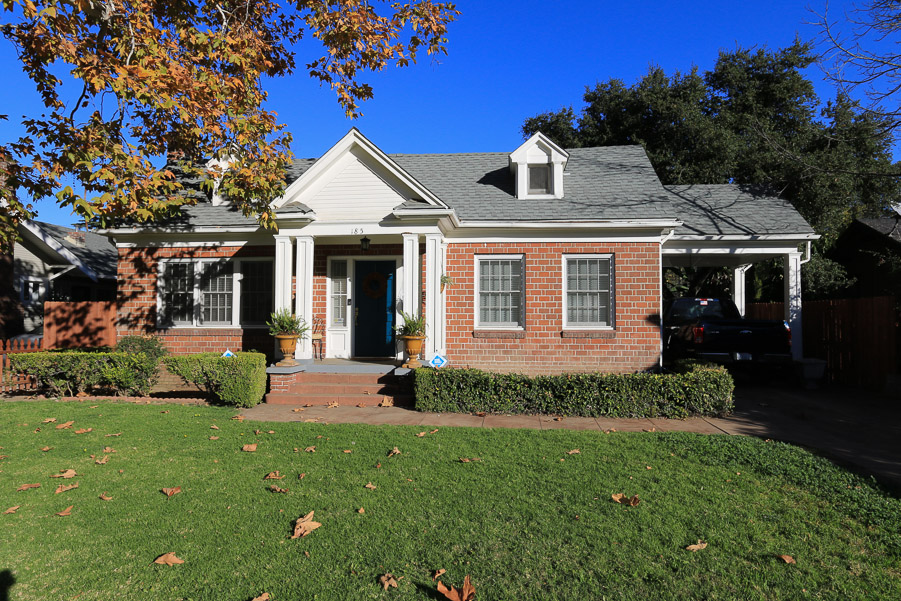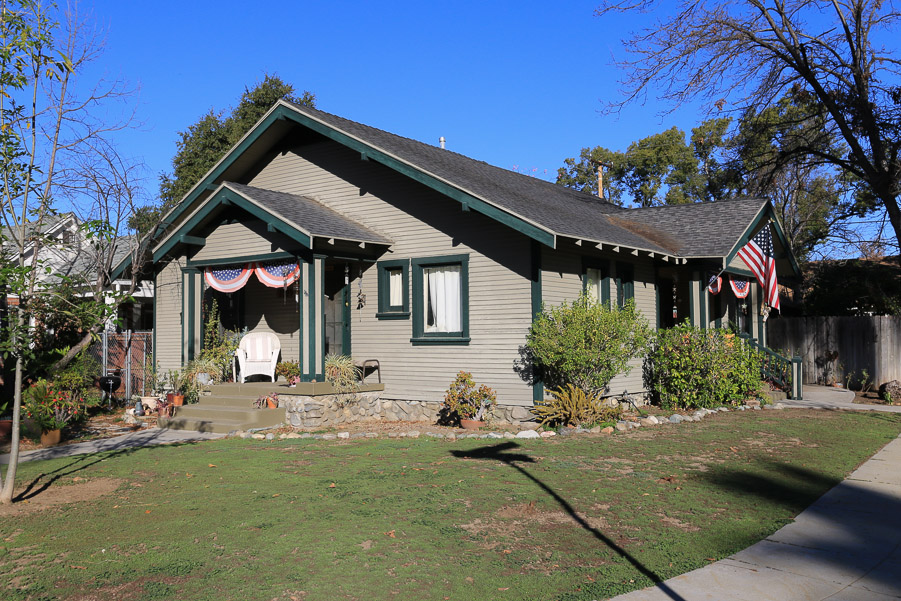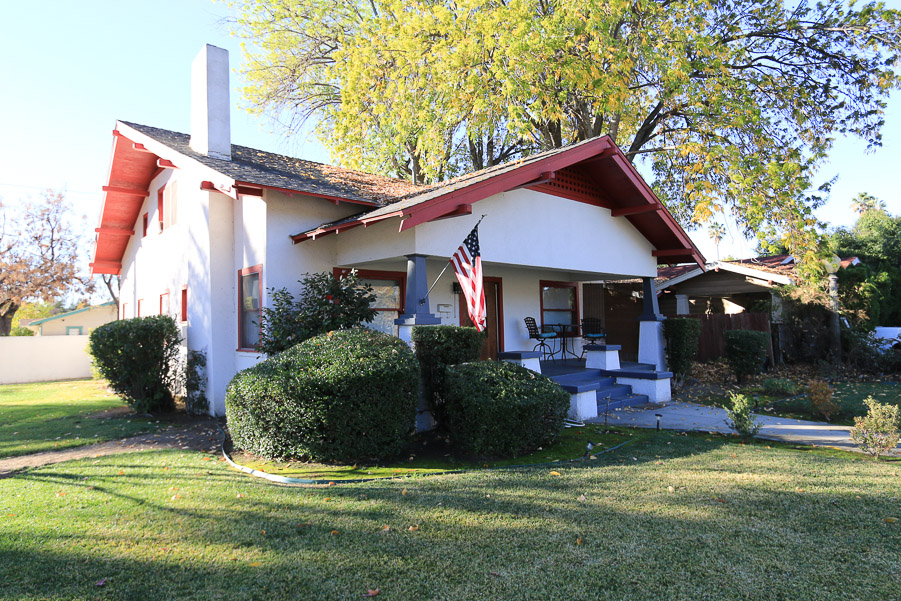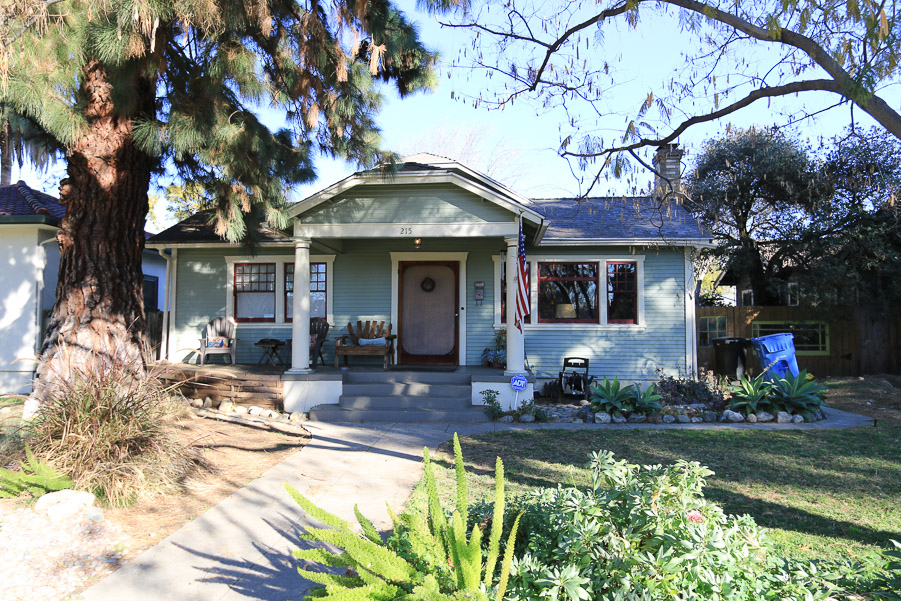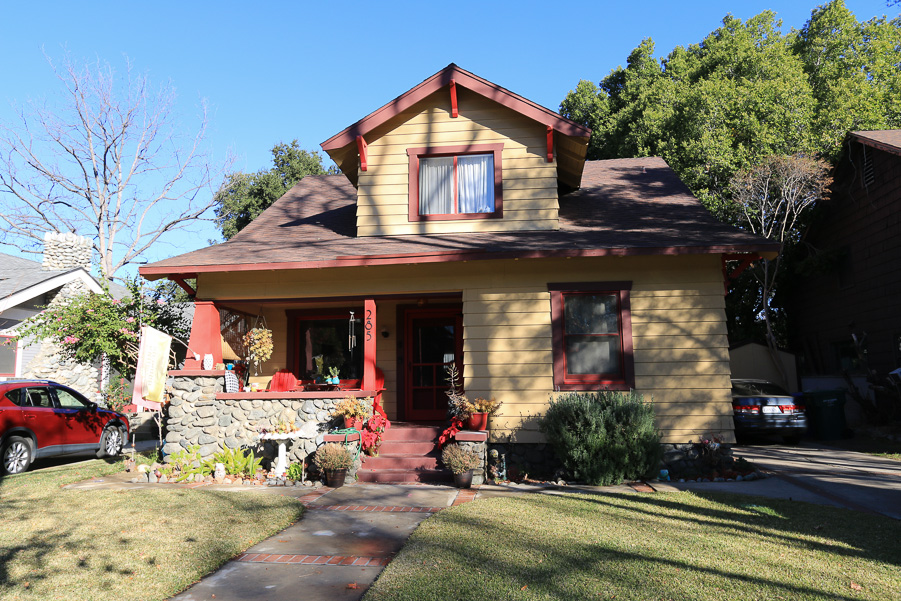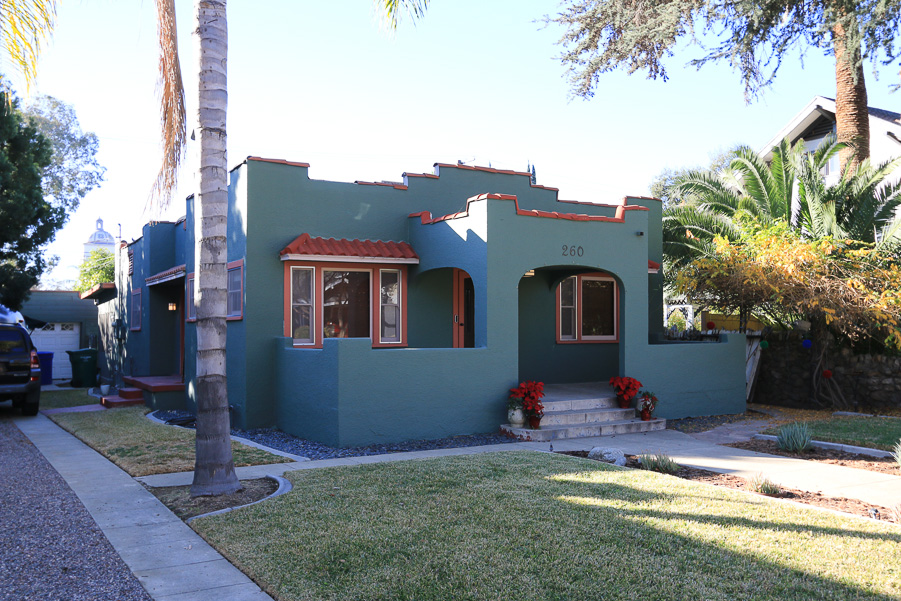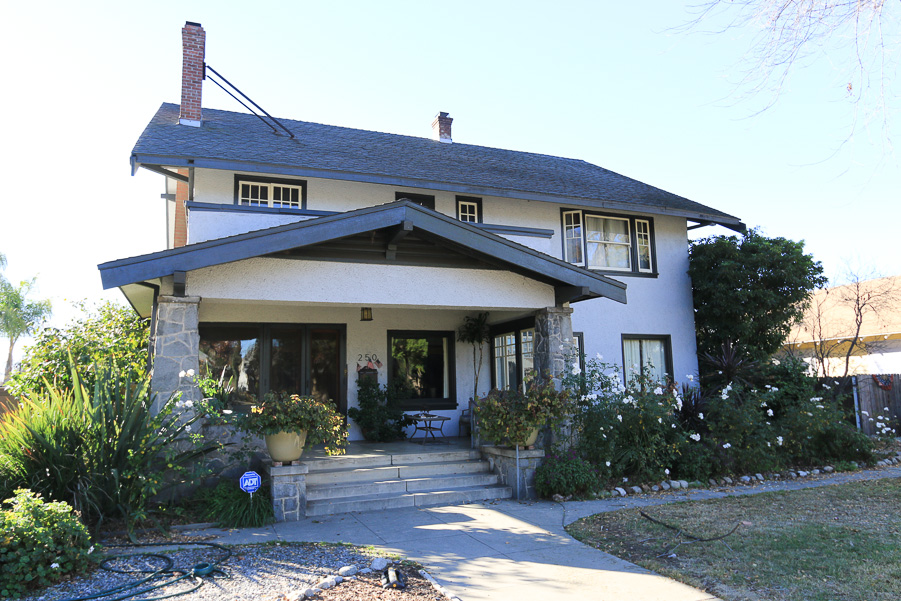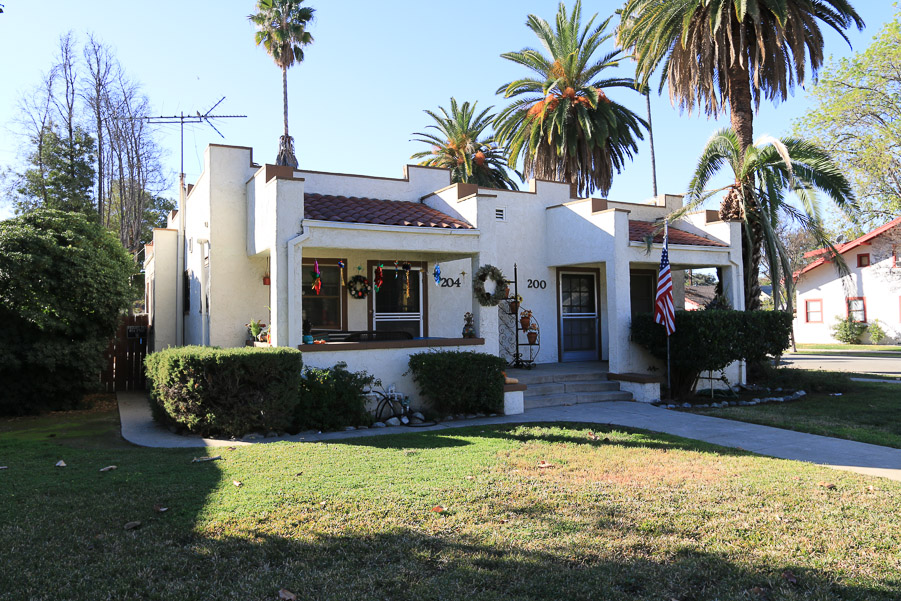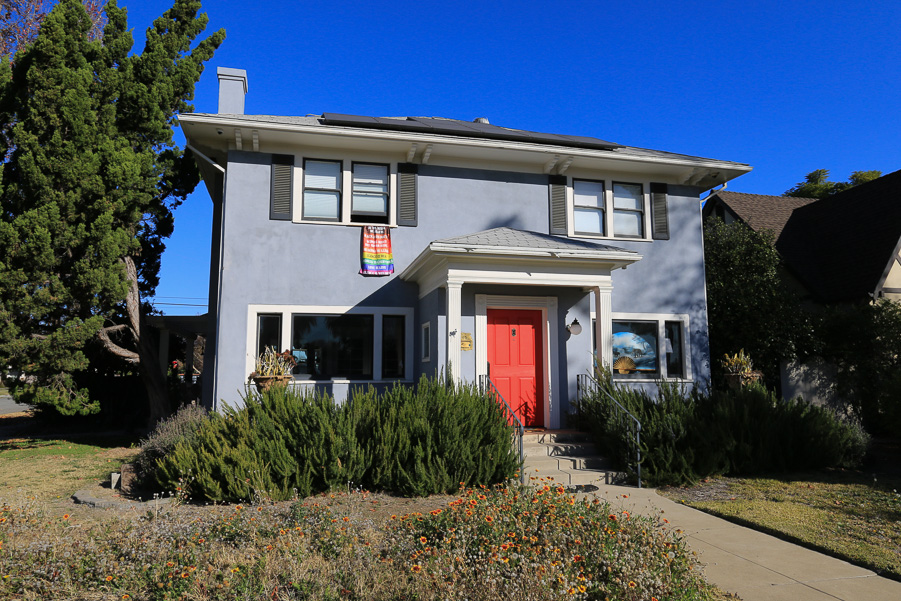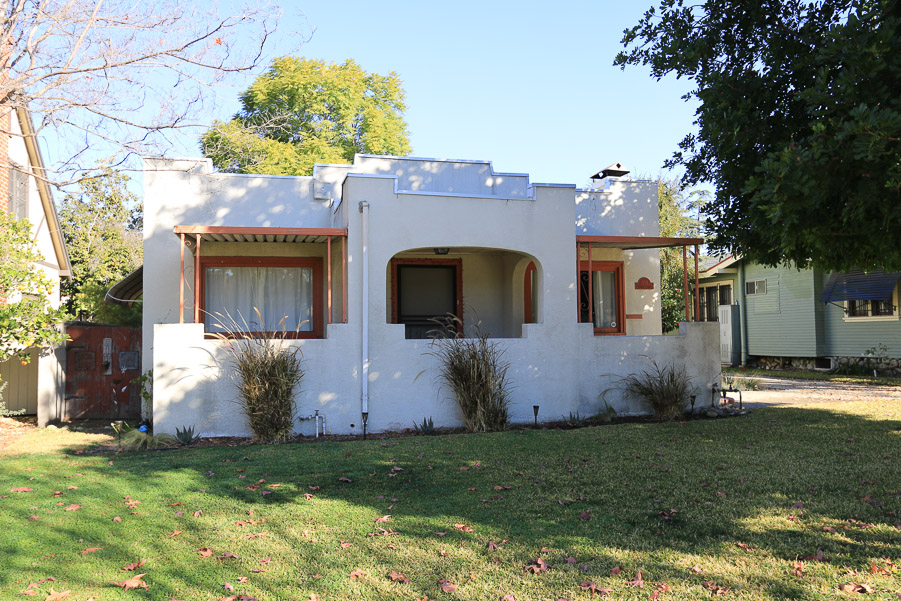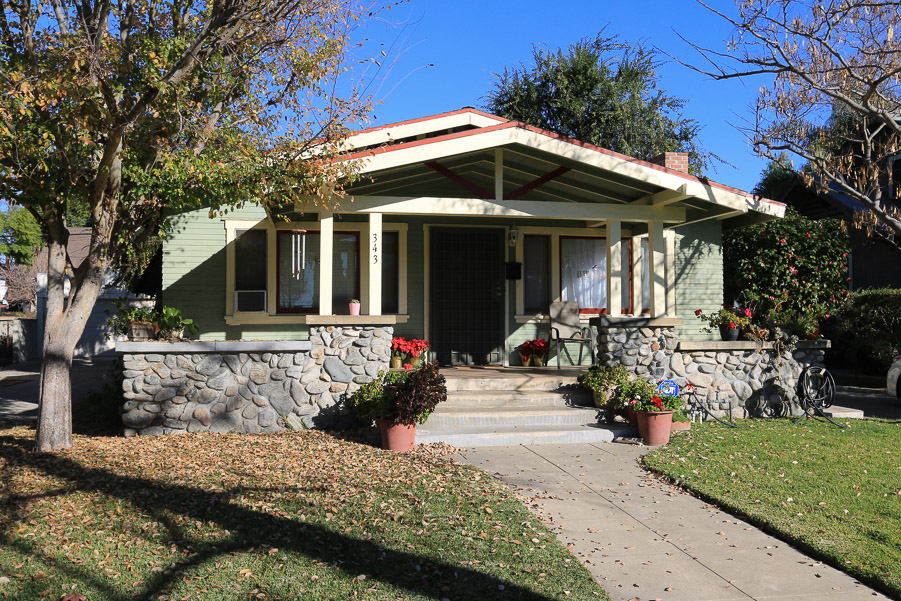 We were only able to see half of the homes on East Columbia today, so the next time we're back, hopefully we'll finish it off. For lunch after our tour, we had take-out from our Pomona favorite, The Slummin' Gourmet.
We both had their "Honey Walnut Shrimp Tacos" because they're so good. They're made with tempura battered shrimp, honeydew melon, candied walnuts, honey lime drizzle, crispy rice noodles in a butter lettuce cup. They're fantastic!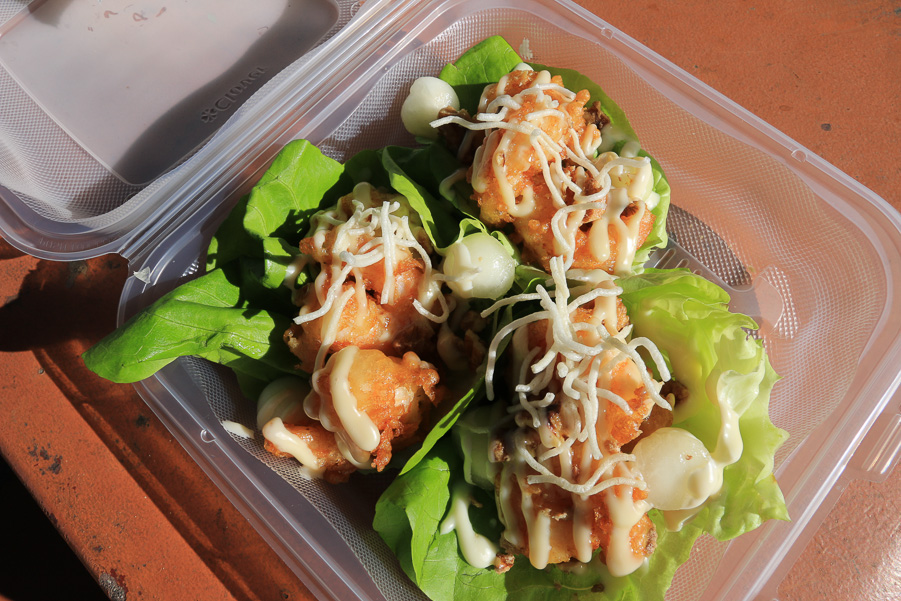 For dessert we split a Bavarian Crème Churro. It was a fitting end to our adventure.