December 10, 2020 - Thursday - We're back in Pomona, CA to continue our tour of historic buildings in the Lincoln Park Historic District. Most of the buildings we saw today were built between 1900 and 1924, and most are in the Craftsman style. Almost all of the buildings have river rock foundations and all are located in the 400 and 500 blocks of East Alvarado Street.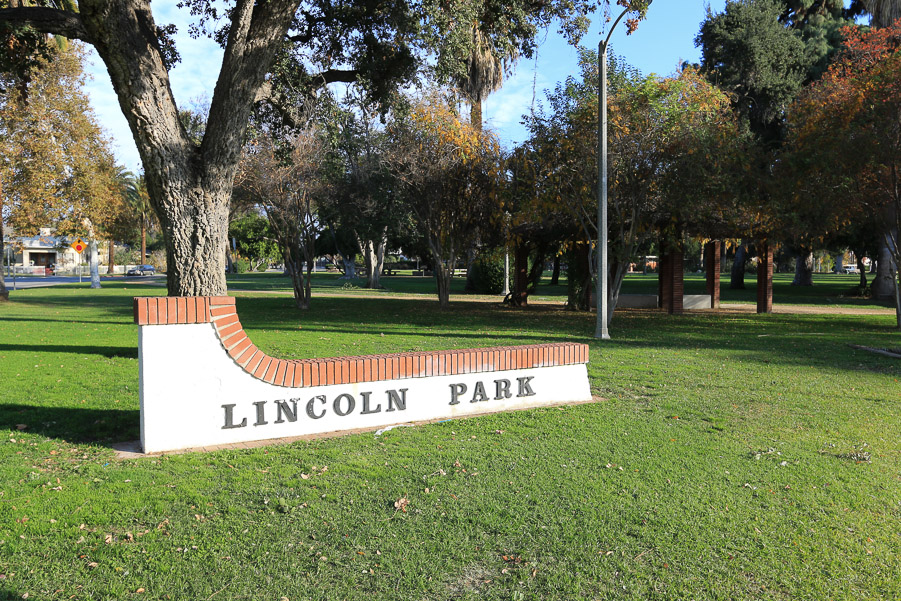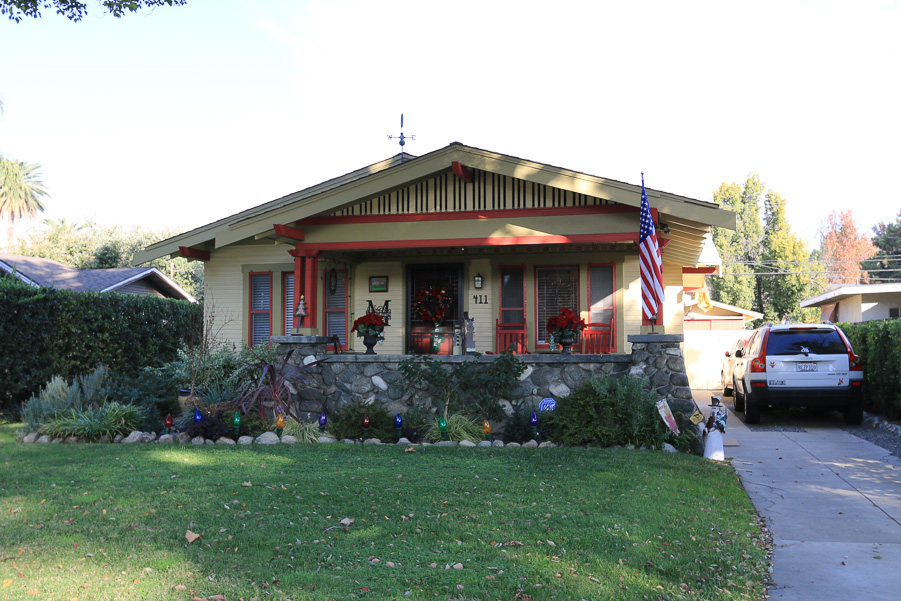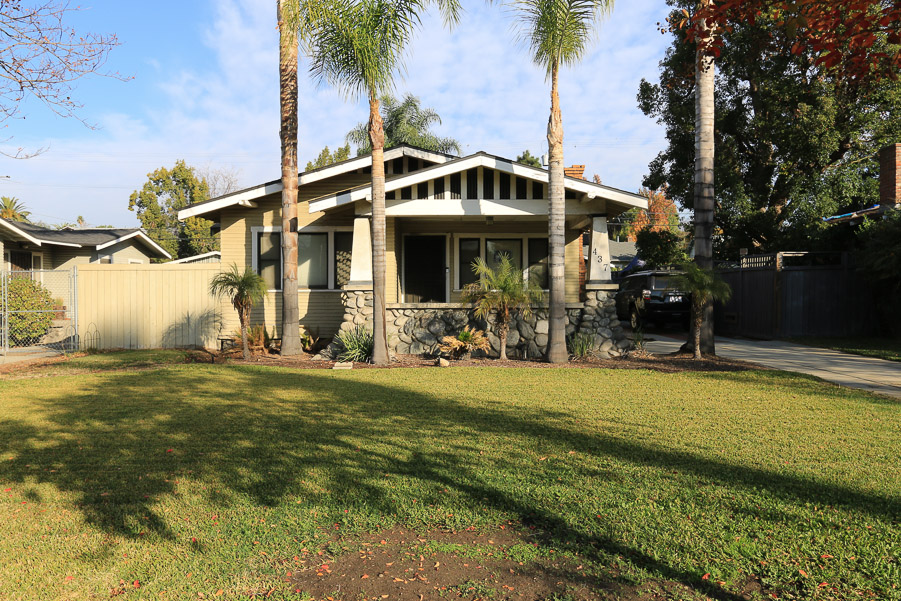 This beautiful Queen Anne Victorian at 490 East Alvarado was built in 1895.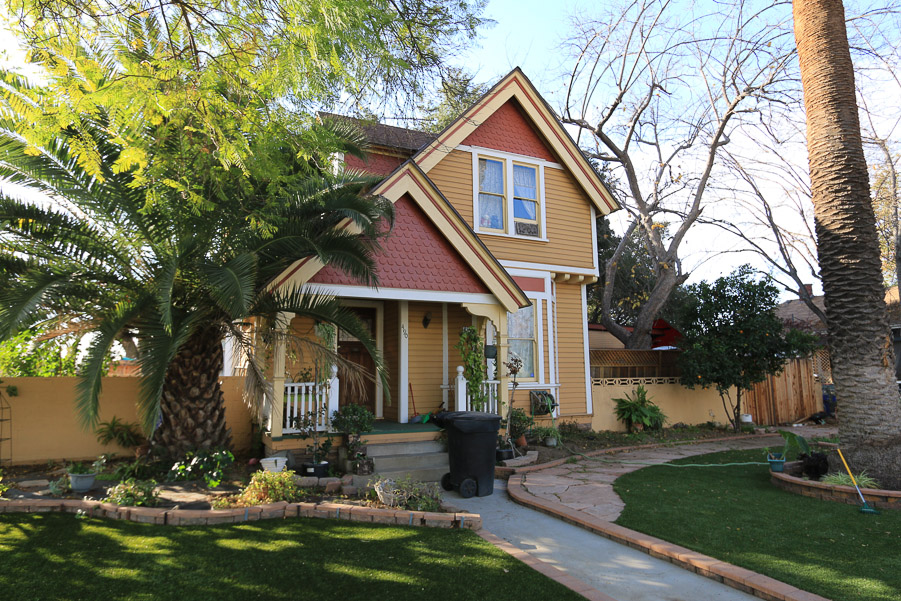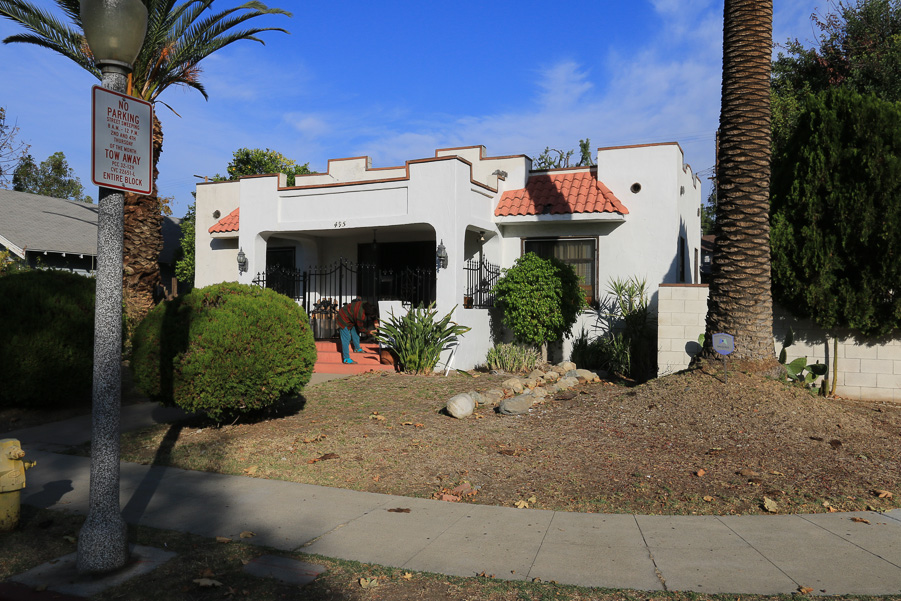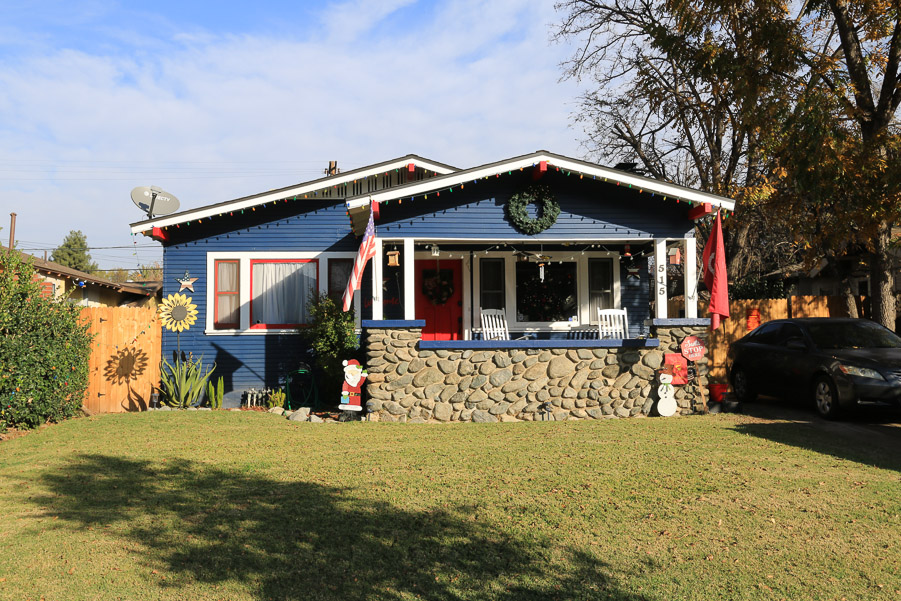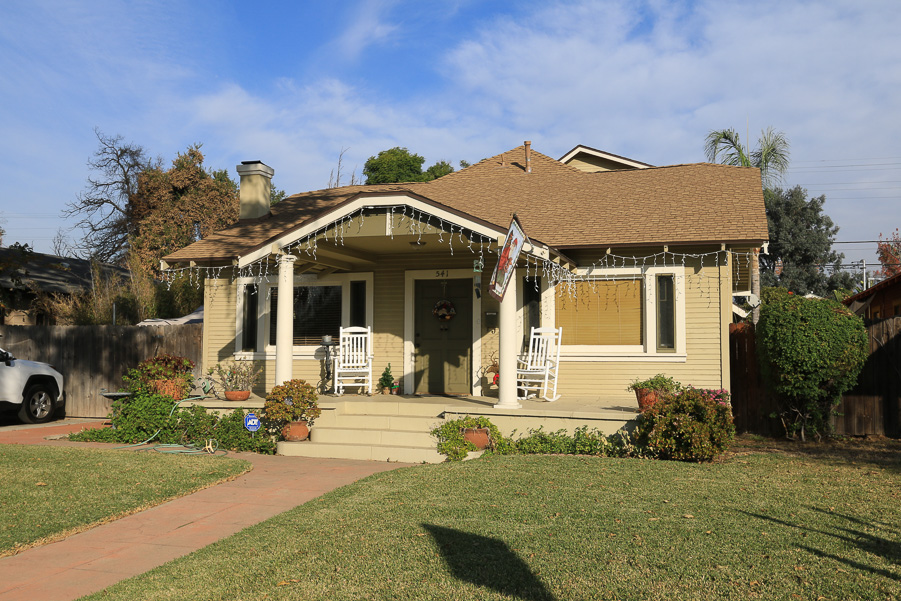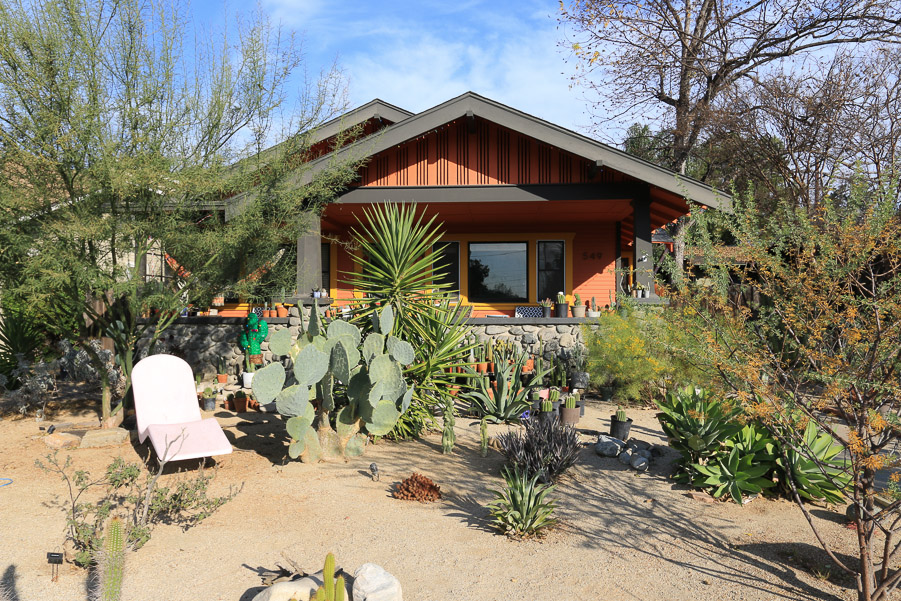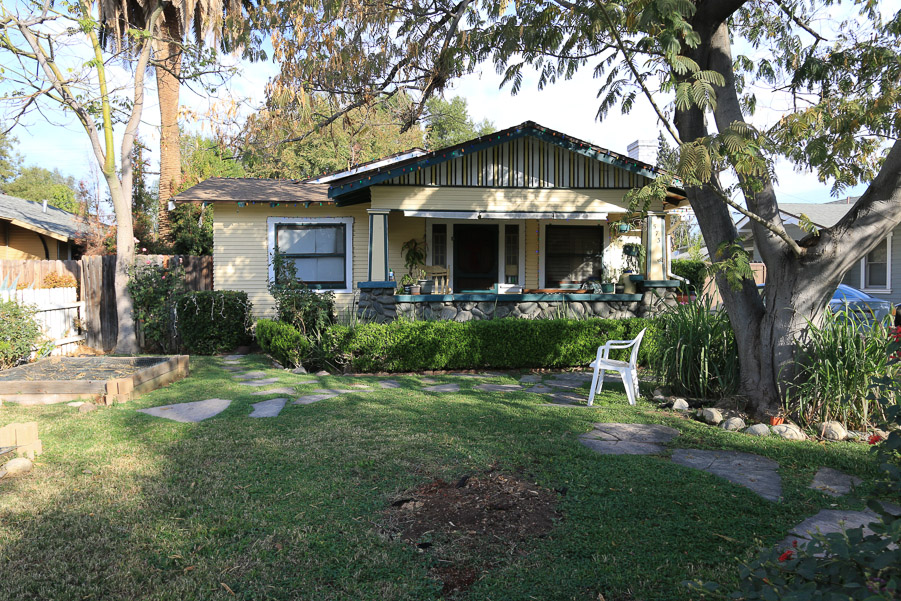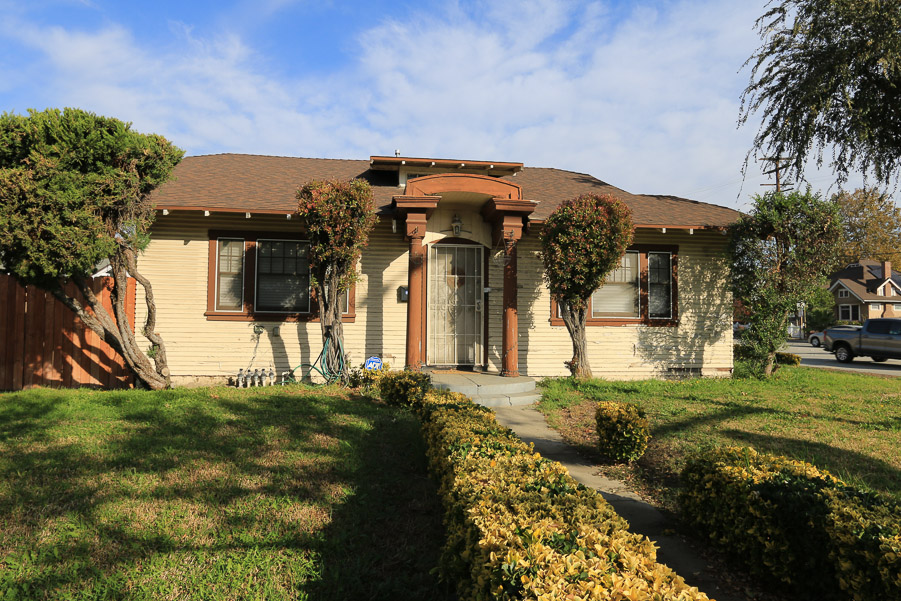 This home on East Kingsley Avenue was built in 1907 and the iron hitching post out front is original to the home.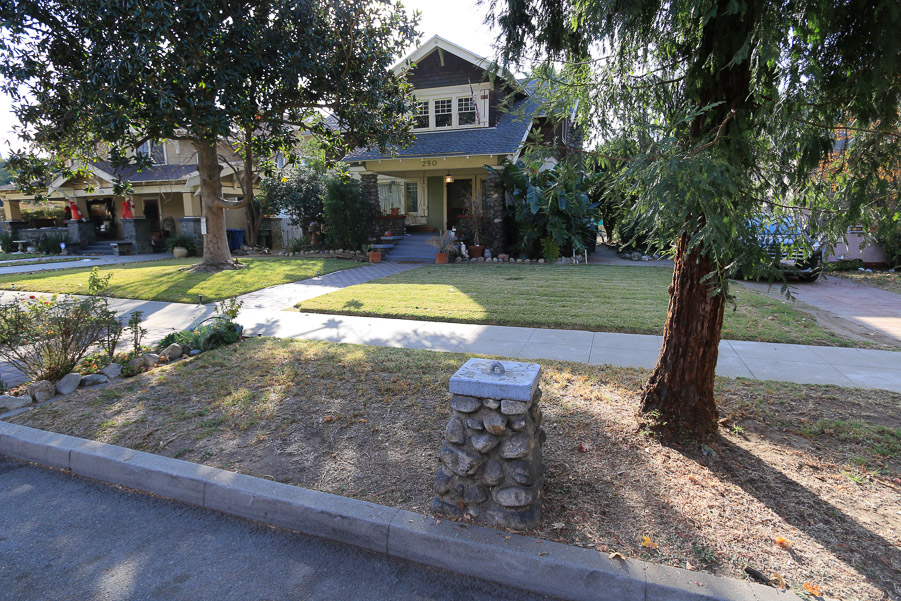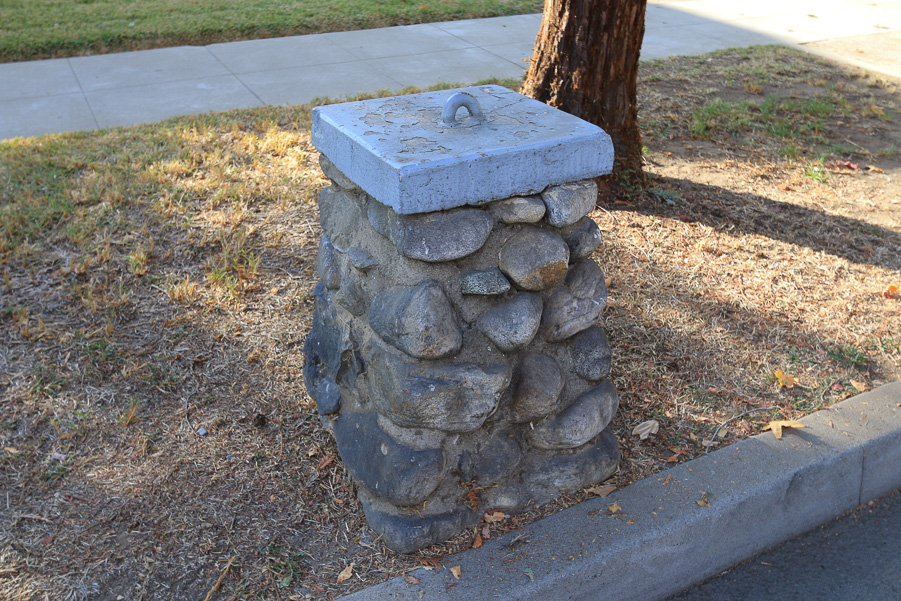 For lunch after our tour, we had take-out from our Pomona favorite, The Slummin' Gourmet.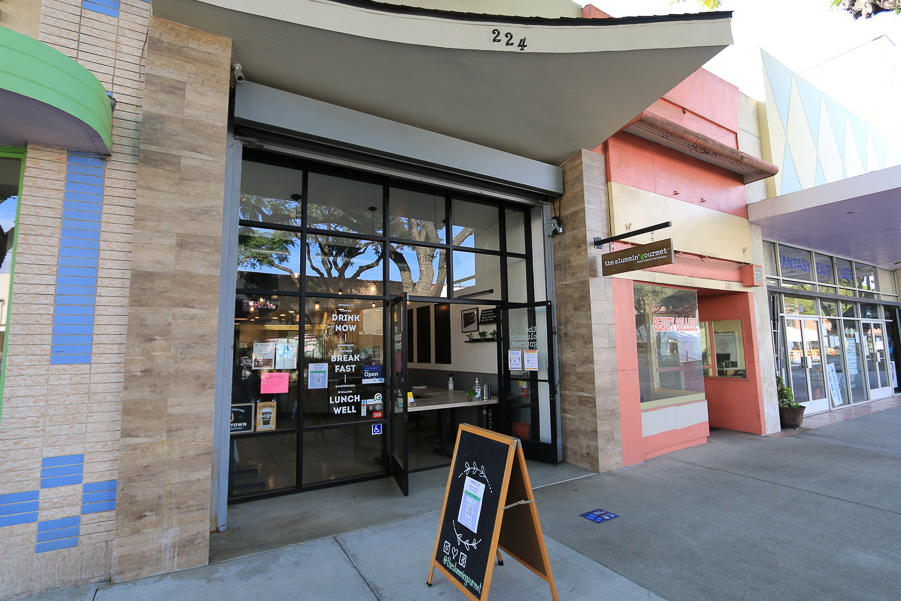 We both had their "Honey Walnut Shrimp Tacos" because they're so good. They're made with tempura battered shrimp, honeydew melon, candied walnuts, honey lime drizzle, crispy rice noodles in a butter lettuce cup. They're fantastic!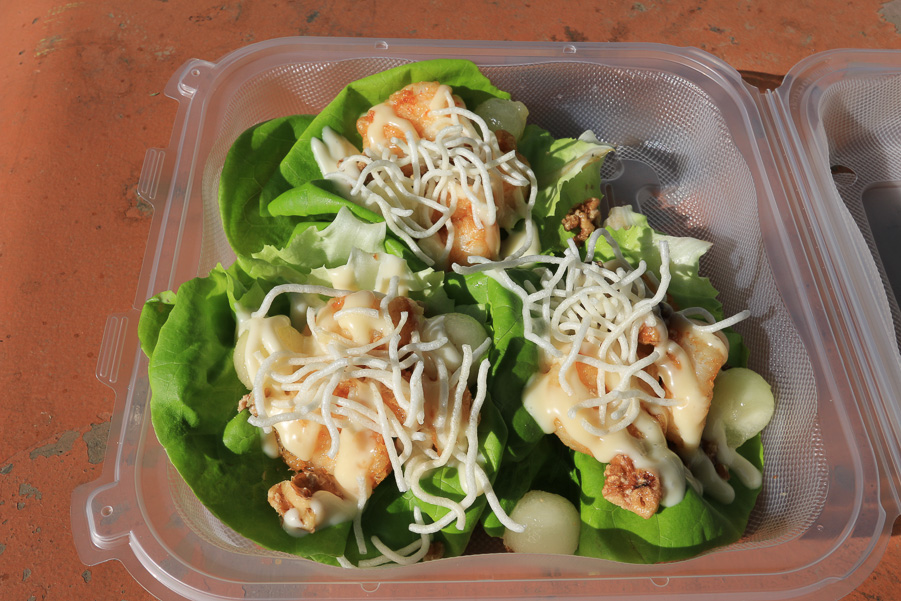 For dessert we split a "Stuffed Cinnamon Sugar Churro," filled with caramel. We had our meal in the nearby Centennial Park.