November 29, 2020 - Sunday - Today we drove into Los Angeles County to visit the city of Pomona. The city was first settled by Ricardo Vejar and Ygnacio Palomares in the 1830s, when California and much of the now American Southwest were part of Mexico. The city was incorporated in 1888 and the city fathers built Lincoln Park in 1909. There are numerous historic buildings within the Lincoln Park Historic District and we intend to see some of them today.
Most of the buildings were built in either 1910 or 1919 and most are in the Craftsman style. Almost all have river rock foundations. The city is named after Pomona, the ancient Roman goddess of fruit abundance.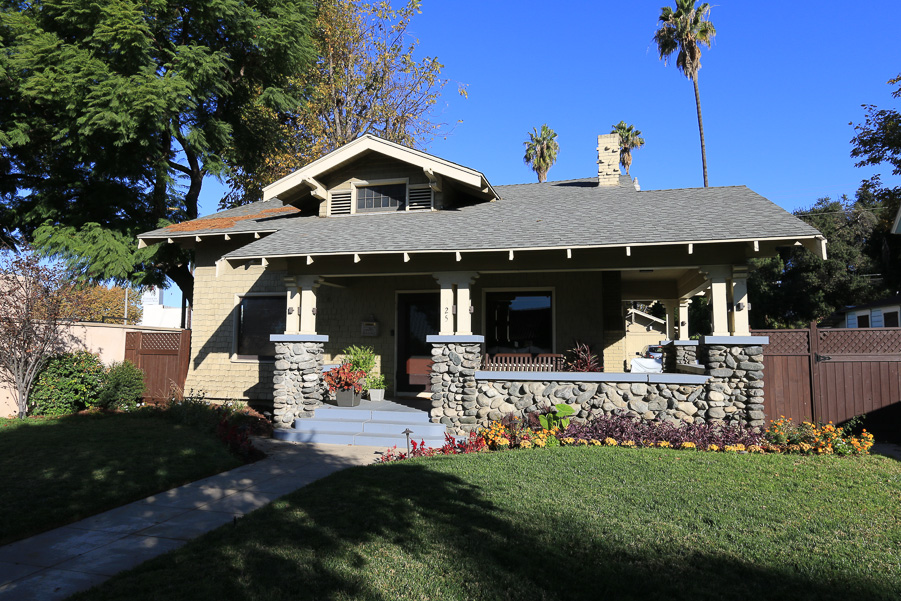 This 1927 home is a duplex, built in a Colonial Revival Bungalow style.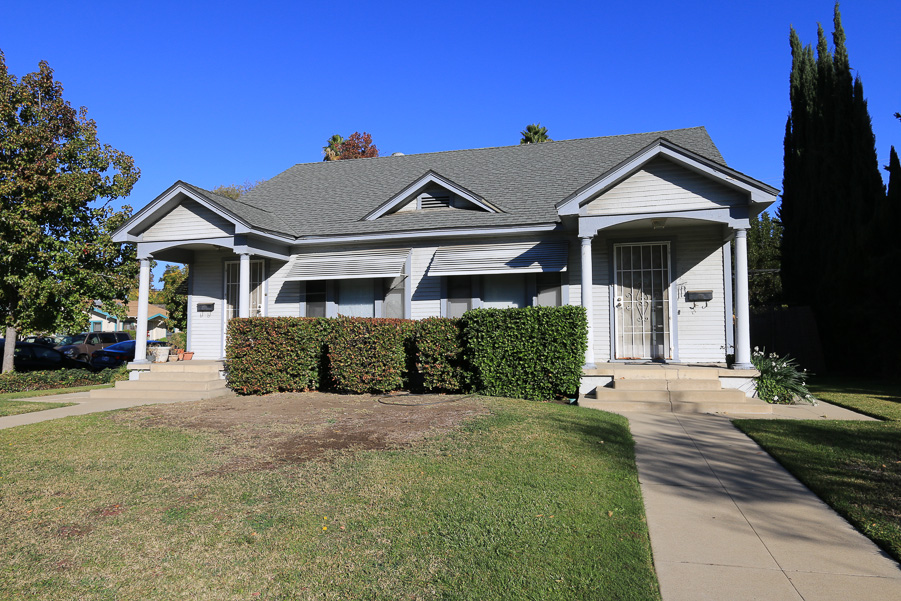 This 1928 apartment building has 20 units and is best described as Spanish Eclectic. Stairways lead from the central courtyard to the arcaded second story.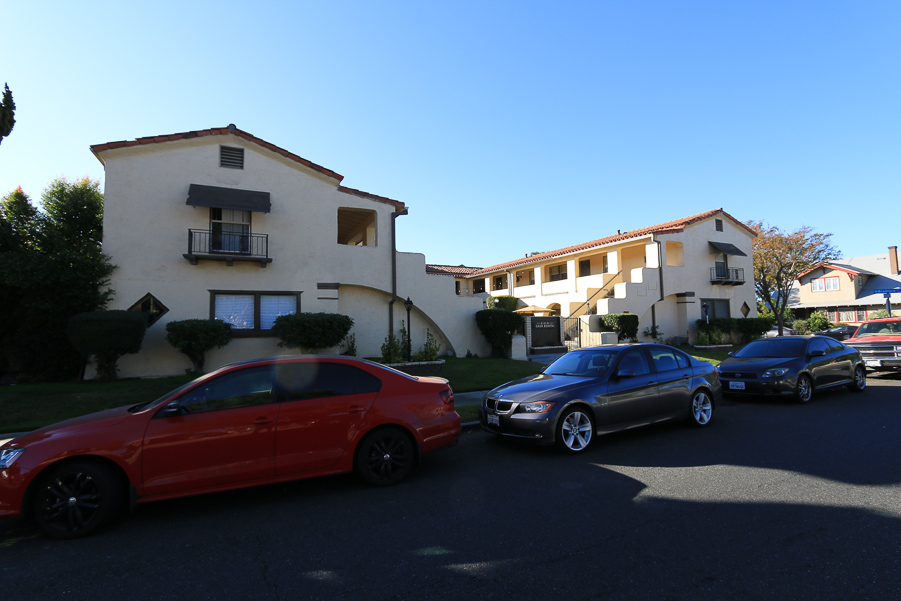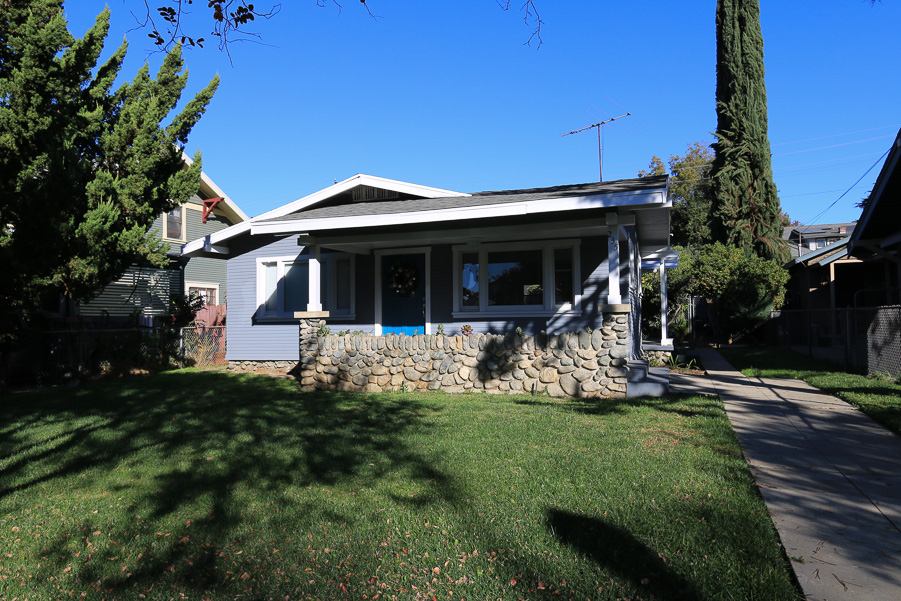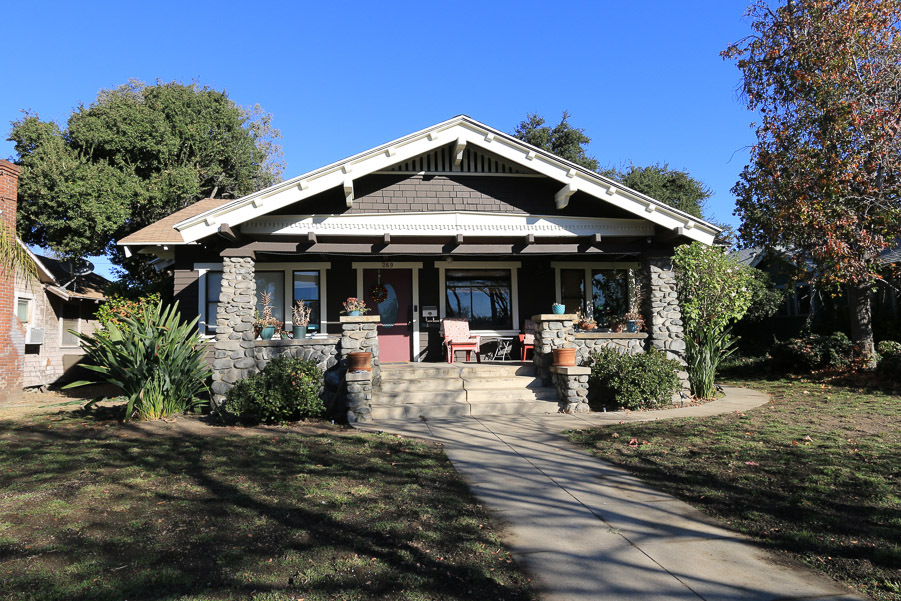 River rocks abut the sidewalk on this house and continue up the street.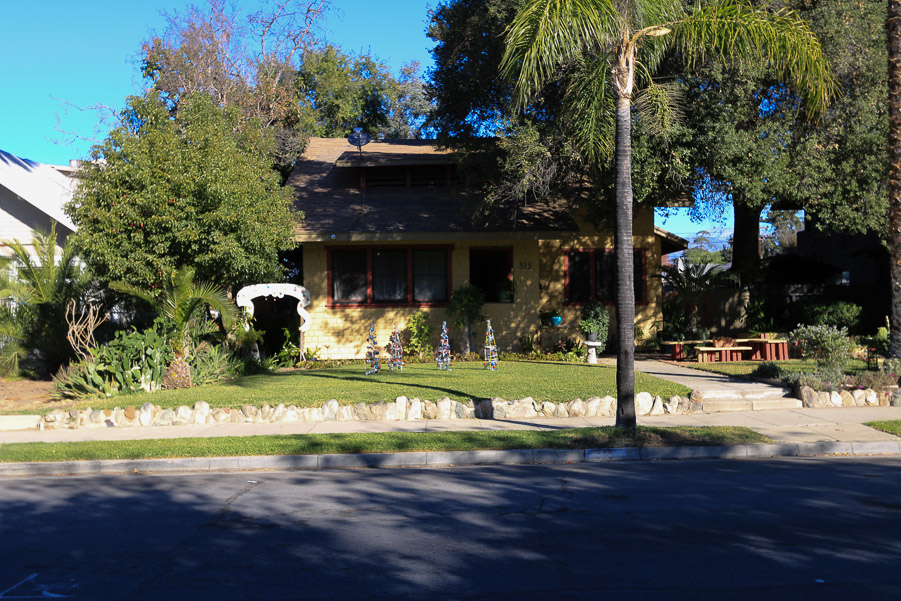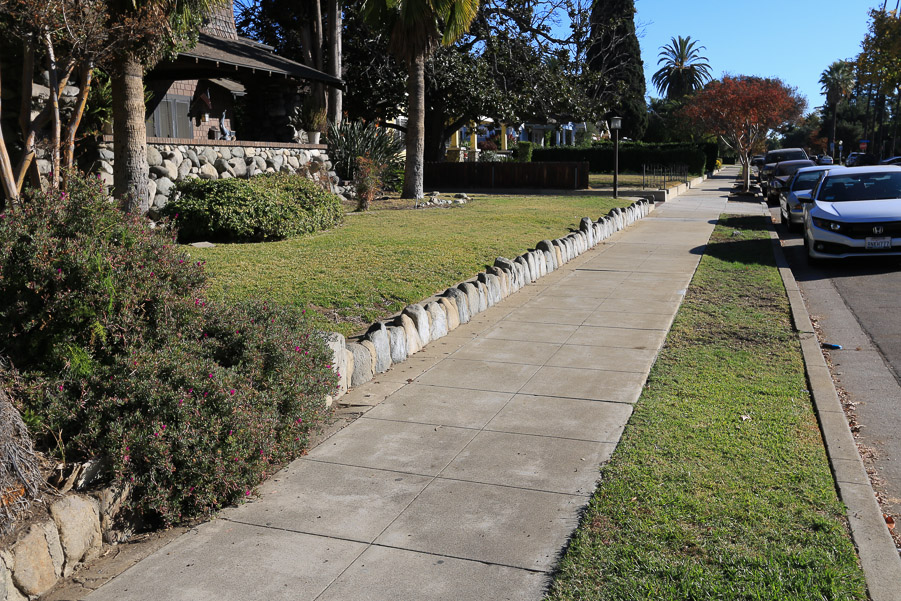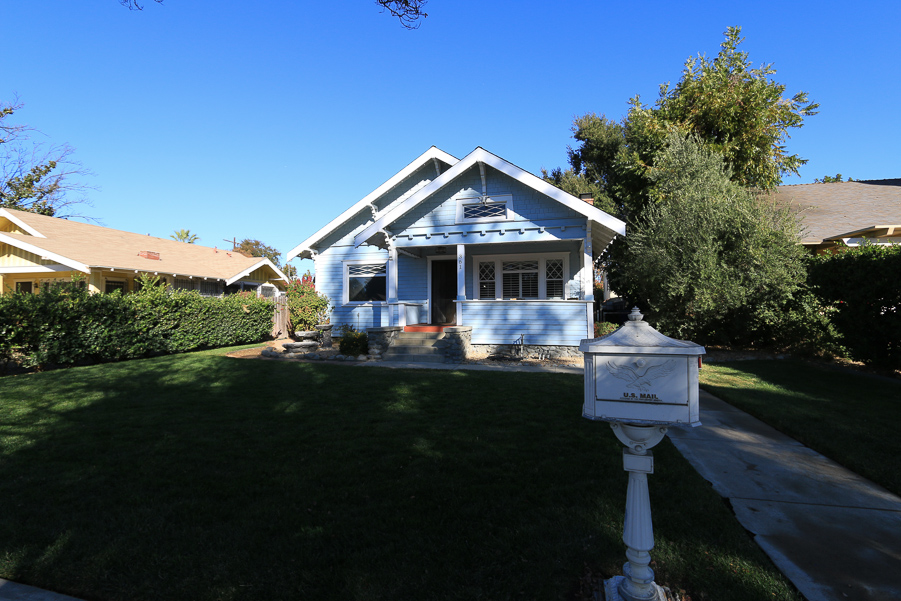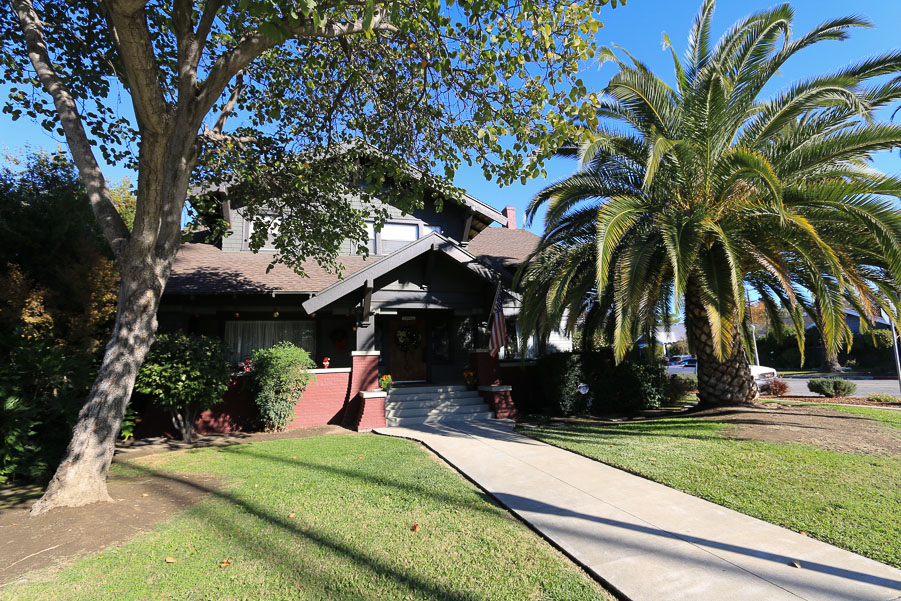 Our walk today was on the first three blocks of East Alvarado Street and Saint Paul's Church dominated the 200 block. Built in 1930, it is an excellent example of Mission Revival architecture.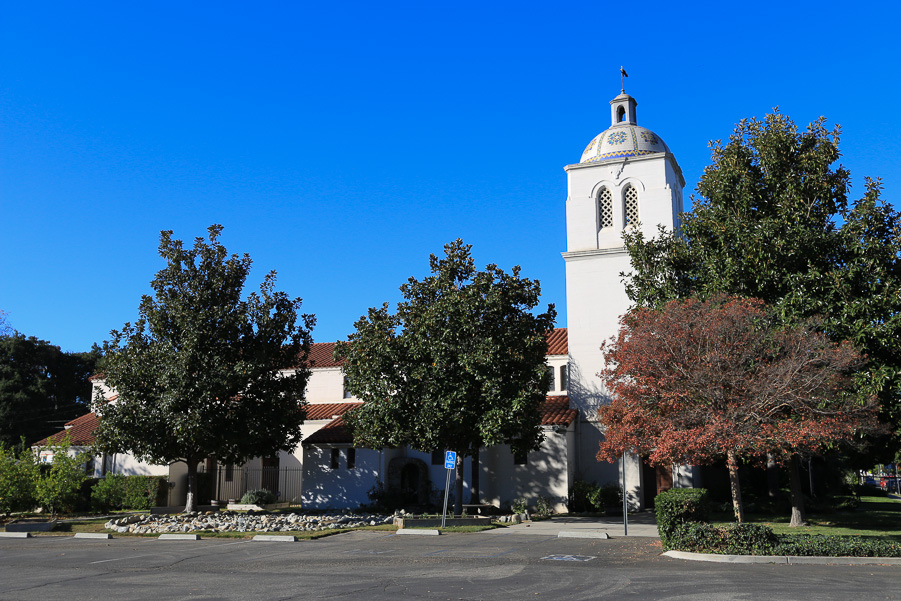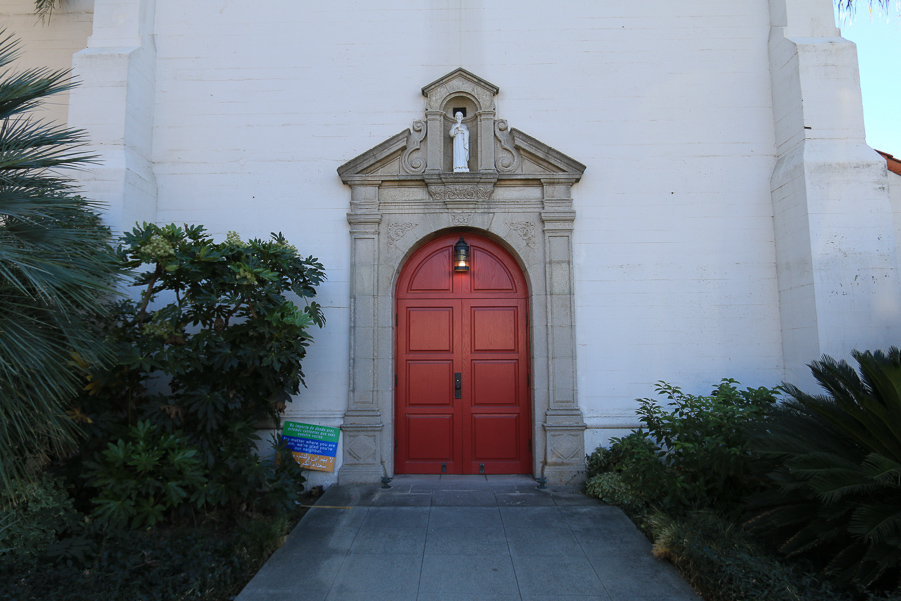 After our tour we tried eating at one of the local restaurants, but it was closed. Instead we ended up at In-N-Out Burgers and we had a couple of "Double Doubles" in the car.