June 10, 2017 - We decided to go on a longer ride than usual today to see the Point Vicente Lighthouse in Rancho Palos Verdes. Tours of the tower stopped a couple of years ago and I'm not sure if it will ever reopen to the public again. The tower itself is 67 feet tall but the main beam of light marks Point Vicente from a height of 185 feet above the ocean. Operation of the lighthouse was transferred to the U.S. Coast Guard in 1939. The lighthouse was manned until automated equipment and remote control operators took over in 1971. The Coast Guard continues to operate the base as a fully functional lighthouse with on site residential facilities for its staff. The park surrounding the lighthouse was formerly a Nike Missile Base and now includes the City's Civic Center and the Point Vicente Interpretative Center.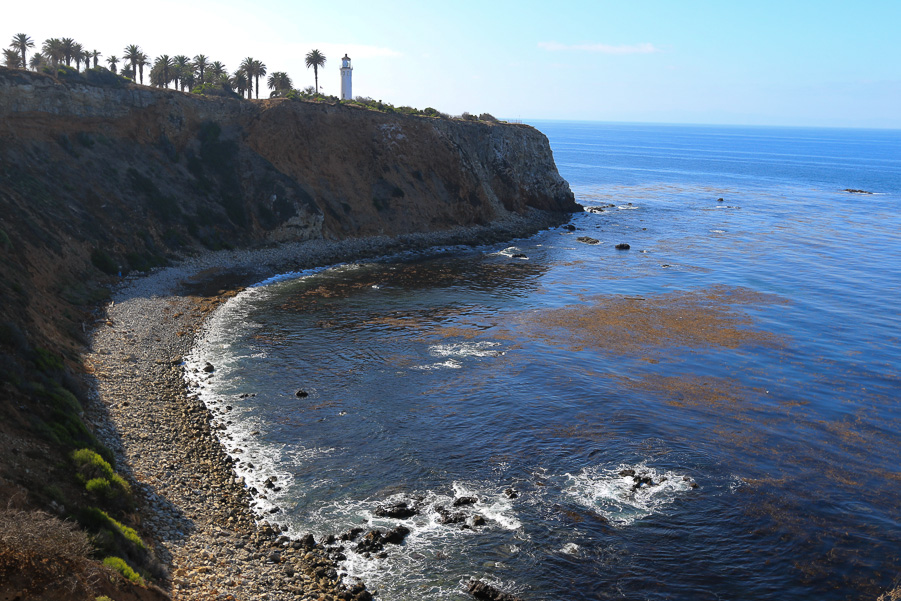 It looks like a nice place to live.
We had a long conversation with these two Coast Guard officers.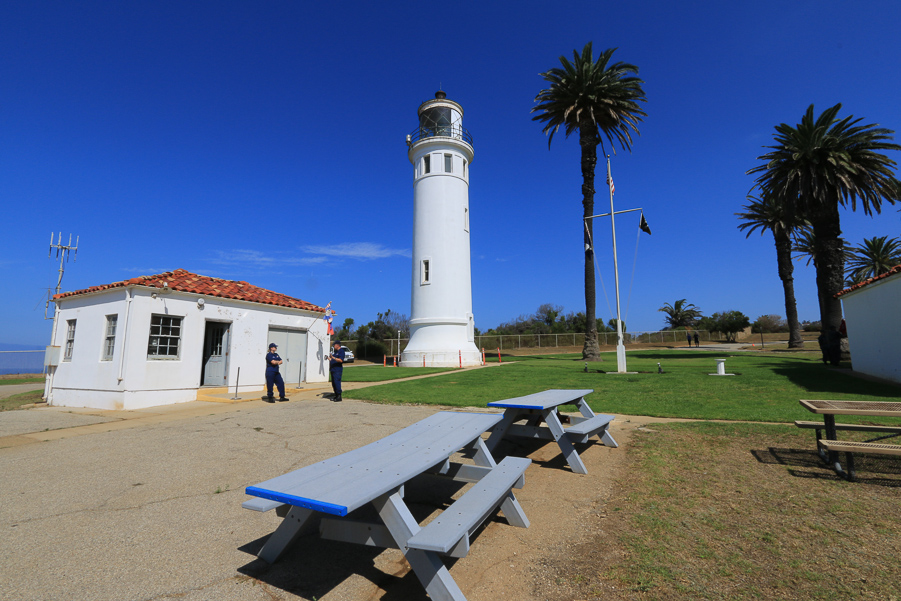 There's a small museum next to the lighthouse.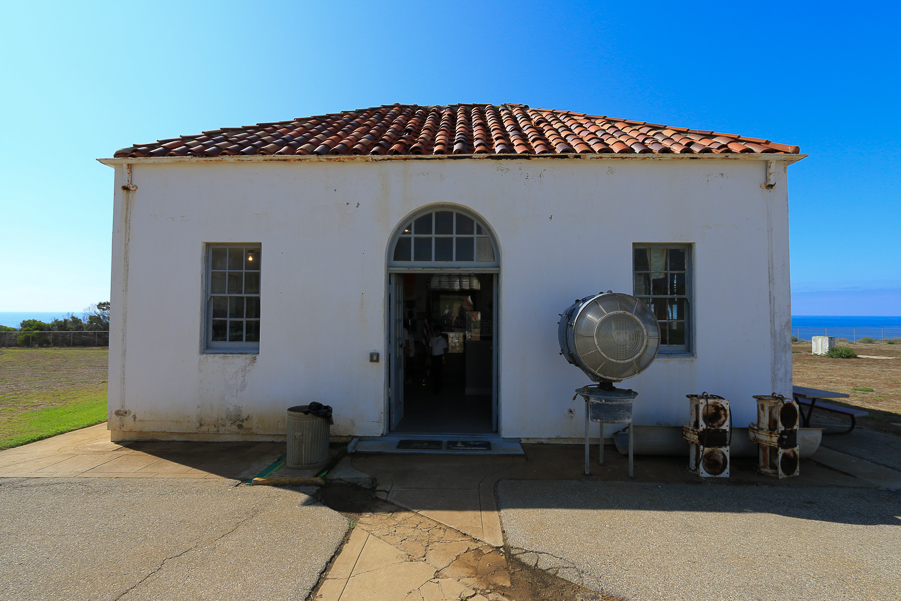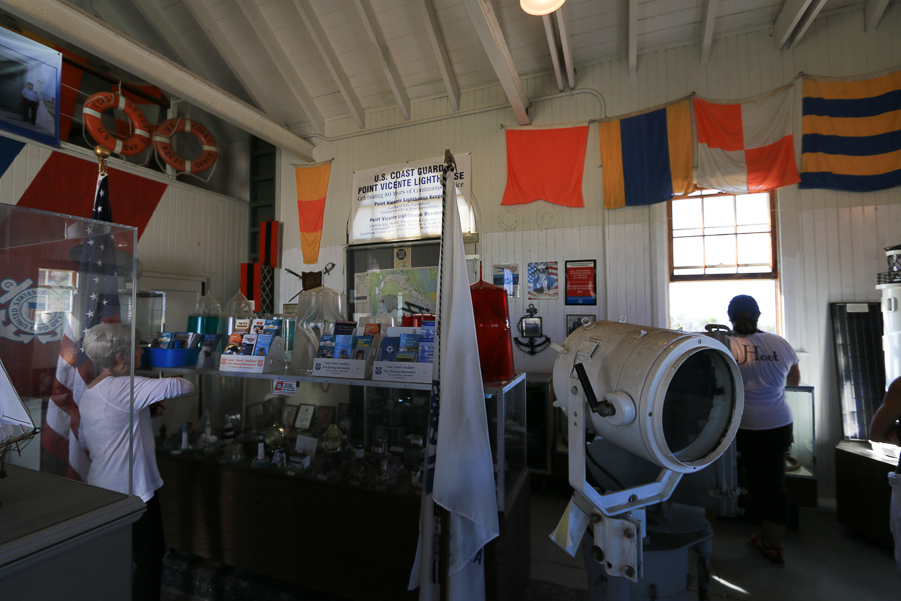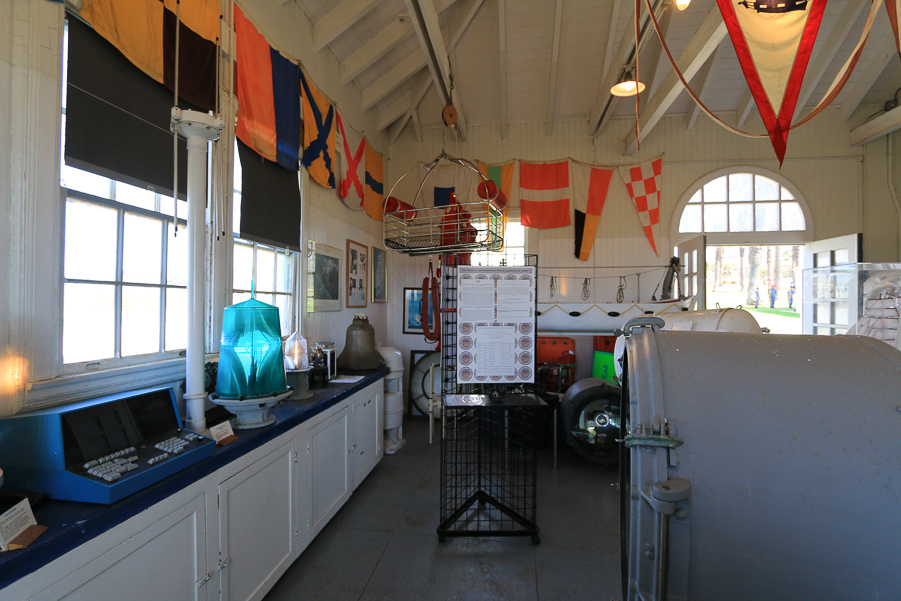 After the lighthouse, we went next store to visit the Point Vicente Interpretive Center, which highlights the history of the Peninsula and its adjacent waters. This place is busy from December to May because the magnificent Pacific gray whales can be seen here migrating from the rear deck of the Center. Each whale is sighted and counted from dawn to dusk by volunteers.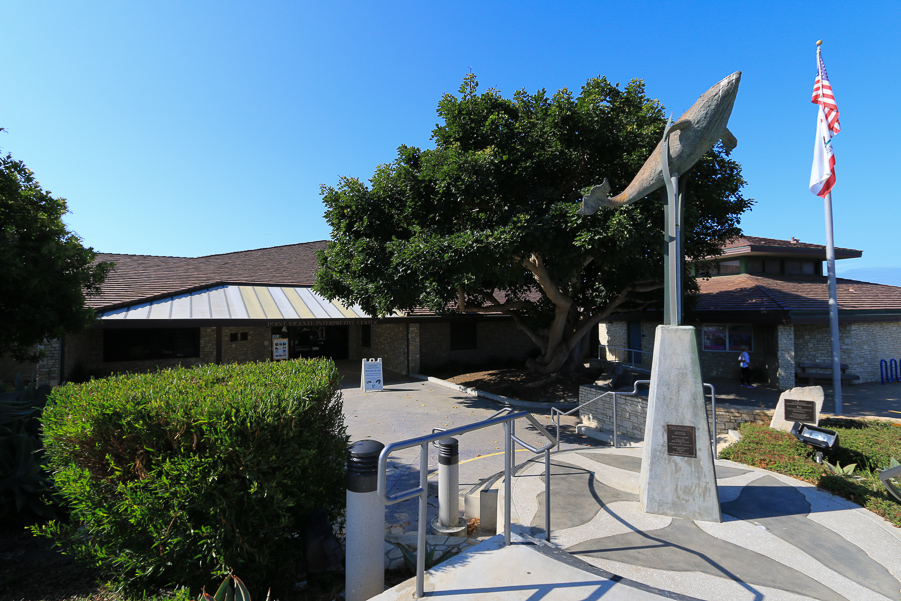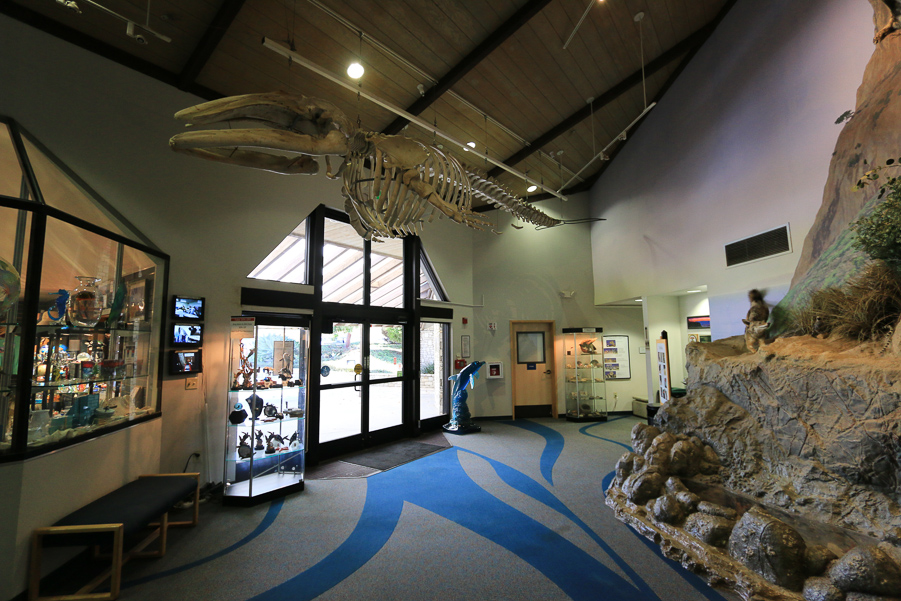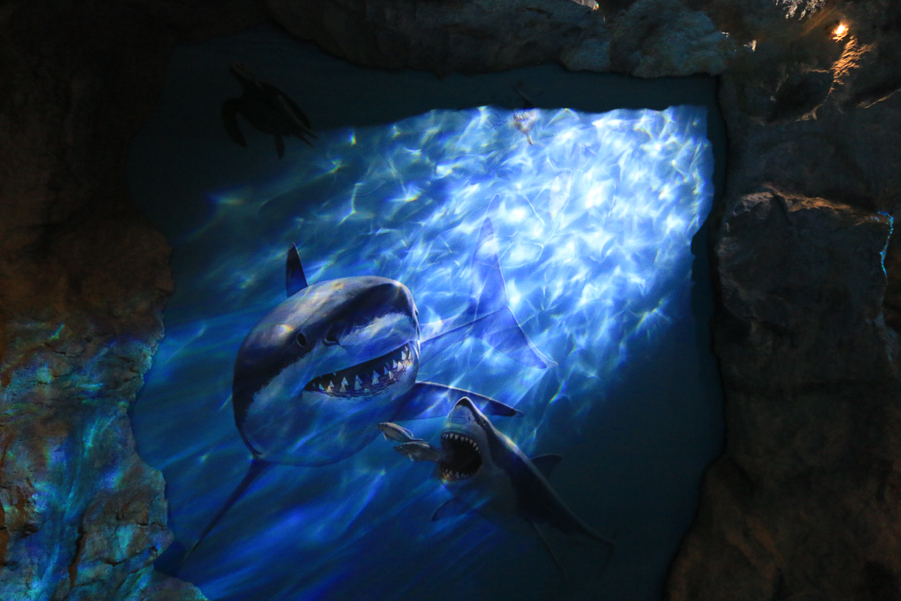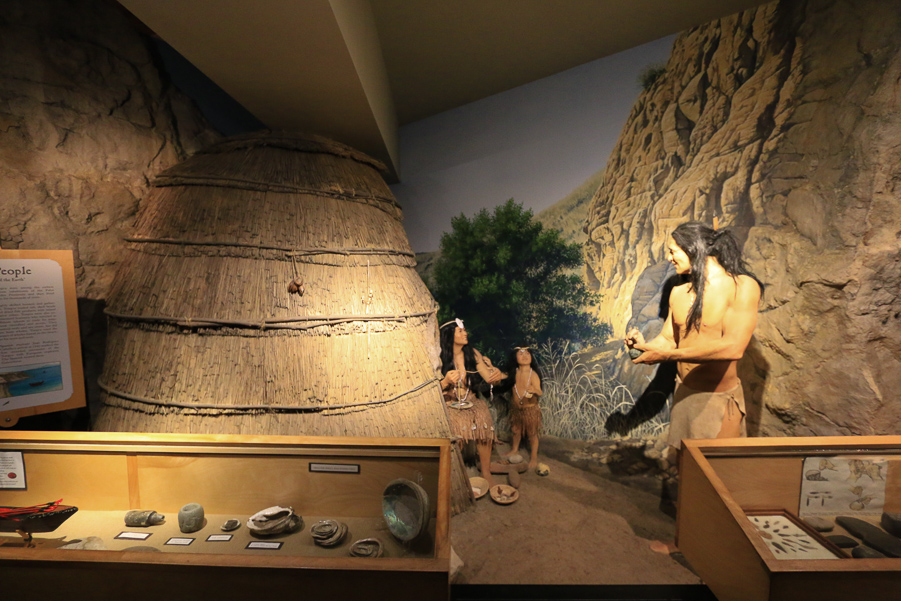 This is a fossil of a whale's ribcage.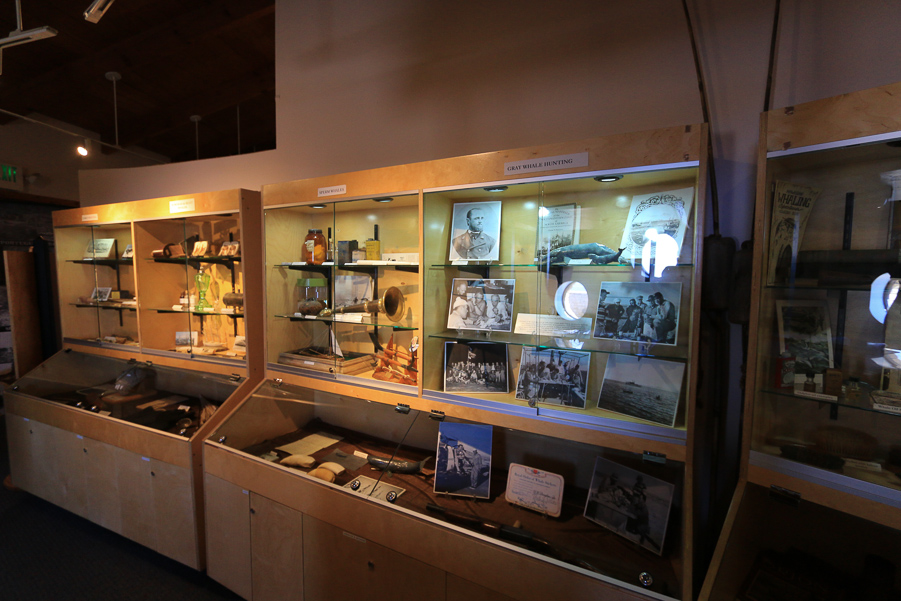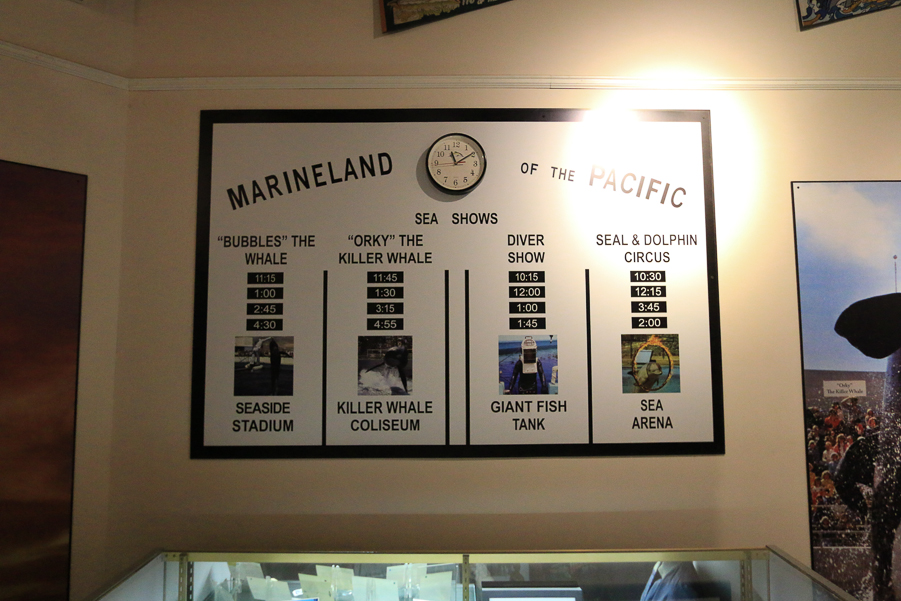 After leaving the park we took a short ride to Avenue Italy for lunch, it's just up the coast. This restaurant is fabulous. The atmosphere is wonderful and the food is divine. Judy's entree was "Pappardelle al l'Aragosta," which is a homemade garlic and rosemary infused pappardelle pasta served with lobster meat, wild mushrooms and onions in a light cream sauce. I chose two appetizers for my meal; "Calamari Fritti" with a spicy sauce and "Quazzetto di Clams and Mussels" with a garlic and white wine sauce. Even their homemade bread was delicious! After two Moretti beers and two espressos, the tiramisu provided the finish. We were blown away by this very memorable meal and the luxurious homes we passed heading back towards home.