January 16, 2015 - Today's adventure brought us to Pasadena to see the Pasadena Museum of History. The PMH is both a museum and a research library that is mainly devoted to preserve and educate the public about the history, art and culture of Pasadena and the west San Gabriel Valley. The Museumís historic structures include the Fenyes Mansion, the Curtin House, and the Finnish Folk Art Museum.
The Fenyes Mansion was built in 1906 in the Beaux Arts style and it is spectacular.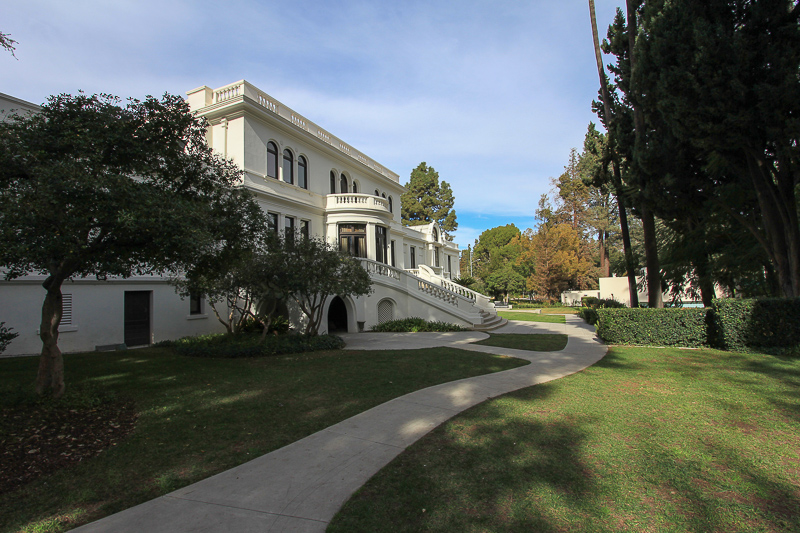 This is the two story conservatory seen from outside.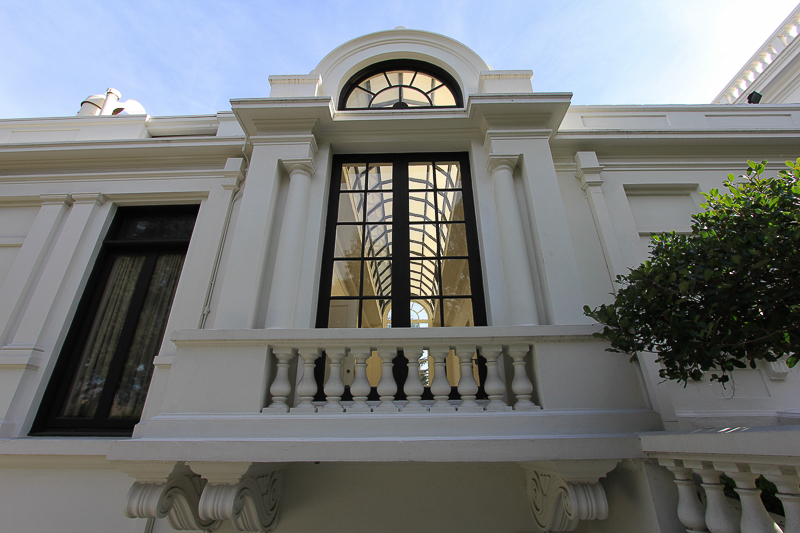 In 1970 Mrs. Fenyes' daughter, Leonora Muse Curtin, granddaughter Leonora Curtin Paloheimo, her husband Y.A. Paloheimo and their four children donated the mansion and the surrounding two acre gardens, complete with original furnishings, artwork and numerous personal items, to the Museum.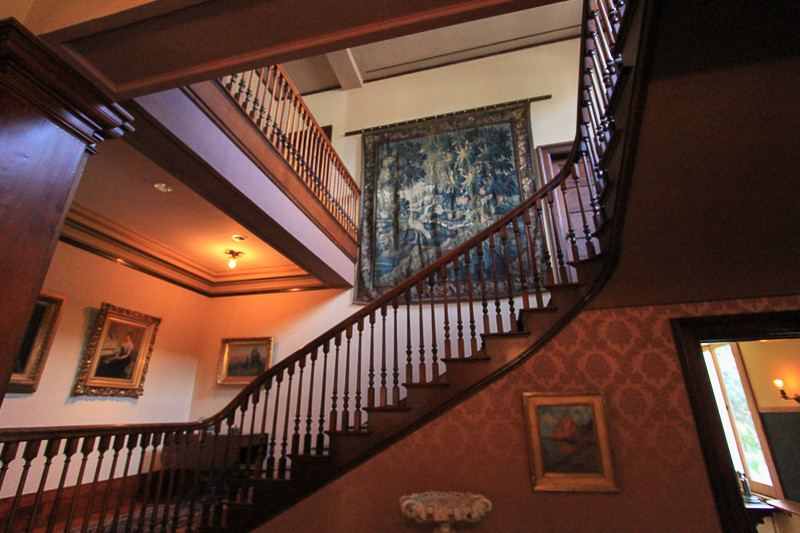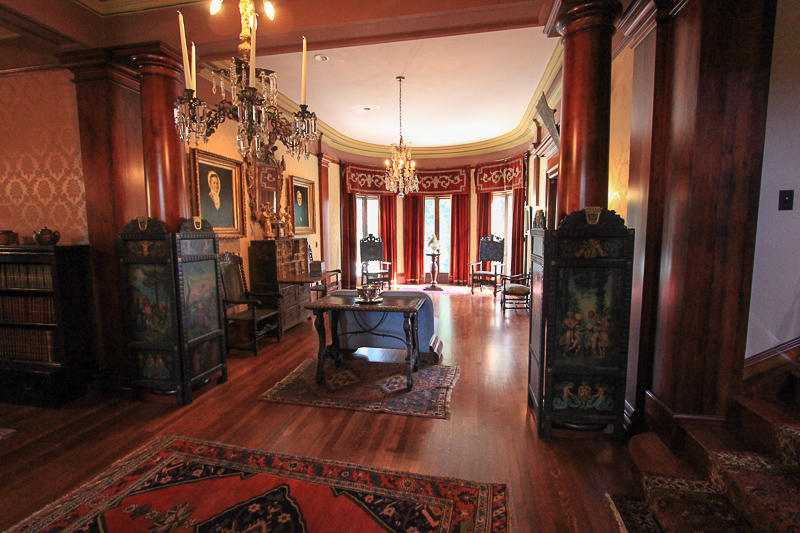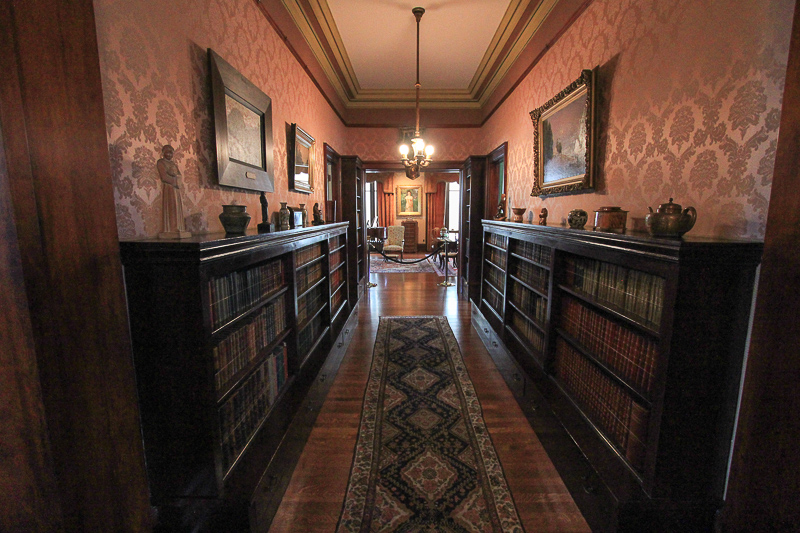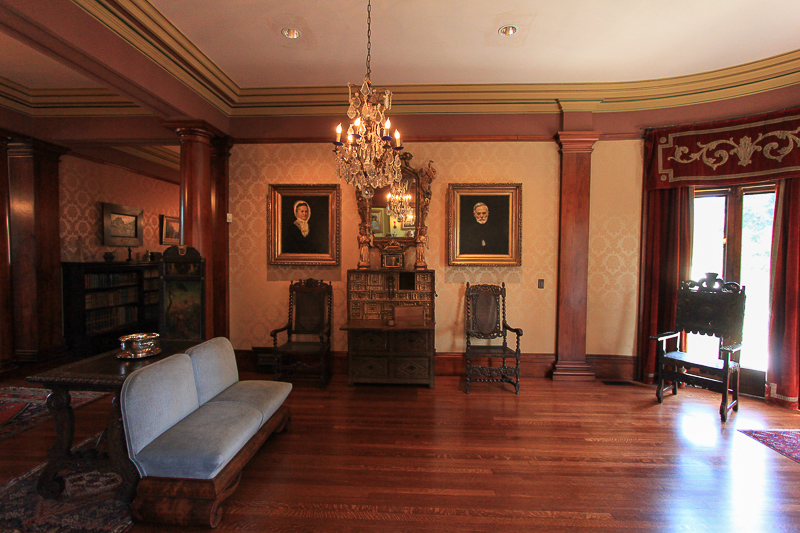 Our docent Sheryl Peters, shown second from the right, is as knowledgeable as she is enthusiastic. She is a wonderful guide.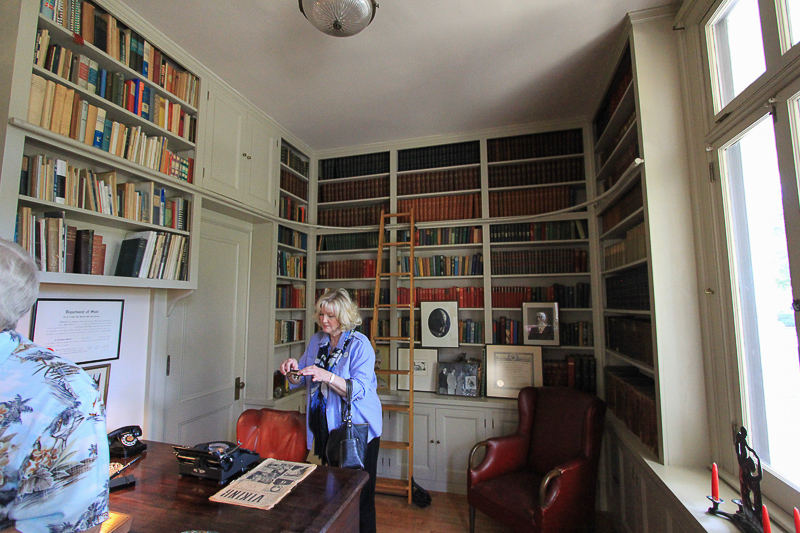 This is the conservatory. There are gutters running alongside the benches and large steam radiators, which together provided the right climate to showcase the Fenyes' collections of orchids and other tropical plants in this room.
If you're wondering about the "blue booties," it's because all of the floors were recently refinished in the Mansion and they're trying to keep them looking pristine.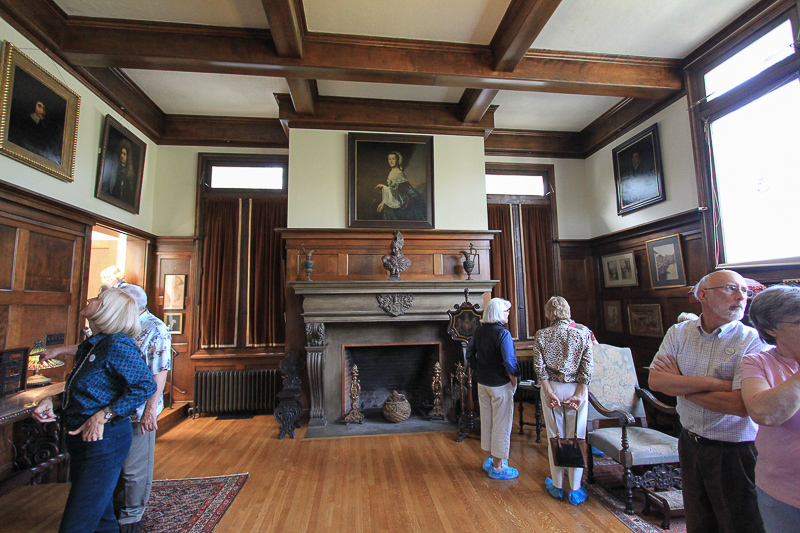 This is the Curtin House, designed in 1915 in a gracious French style. To this day, the upper floor is occupied by the Paloheimo's ninety year old former maid. Our docent told us that she still occasionally goes next door to the "big house" and dusts the tables!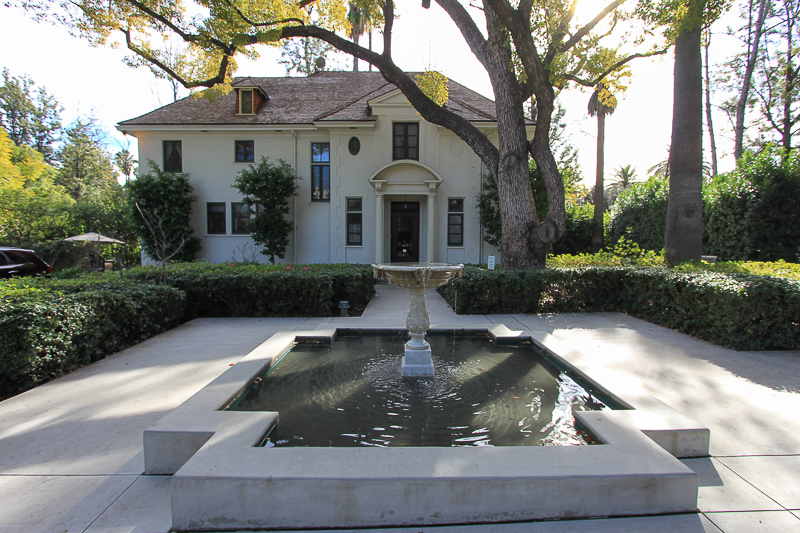 This is the Finnish Folk Art Museum, which is furnished in the style of a 19th century Finnish farmhouse.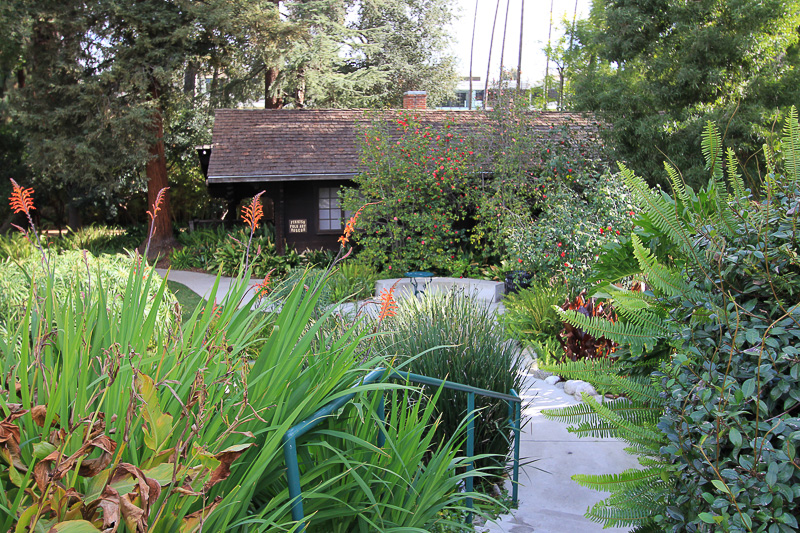 The tour lasted two hours and it was worth every minute. We had paninis at Porta Via before coming to the Museum. I had the "Proz Moz," which is prosciutto, fresh mozzarella, basil and oregano and Judy had the "Caprese," which is fresh mozzarella, tomatoes, fresh basil with a balsamic reduction and extra virgin olive oil. Oh, and we split an Oreo brownie for dessert.