April 4, 2016 - Today we redeemed a Groupon to take a tour of the Planes of Fame Air Museum in Chino, CA. The museum was founded by Edward T. Maloney on January 12, 1957 to save historically important aircraft. Many of the museum's approximately 150 aircraft were built in Southern California, and about 30 are flyable. The museum's collection of Japanese aircraft is the largest of its type in the world. This collection includes the only flying Japanese Mitsubishi A6M Zero fighter, which was featured in the movie Tora! Tora! Tora!. Other rare flyable aircraft include a North American P-51A Mustang, the only Northrop N9MB Flying Wing, a Boeing P-26A Peashooter, a Lockheed P-38J Lightning, and a Republic P-47G Thunderbolt.
This is the flyable Boeing P-26A Peashooter.
This is a replica of the original Wright Brothers Flyer.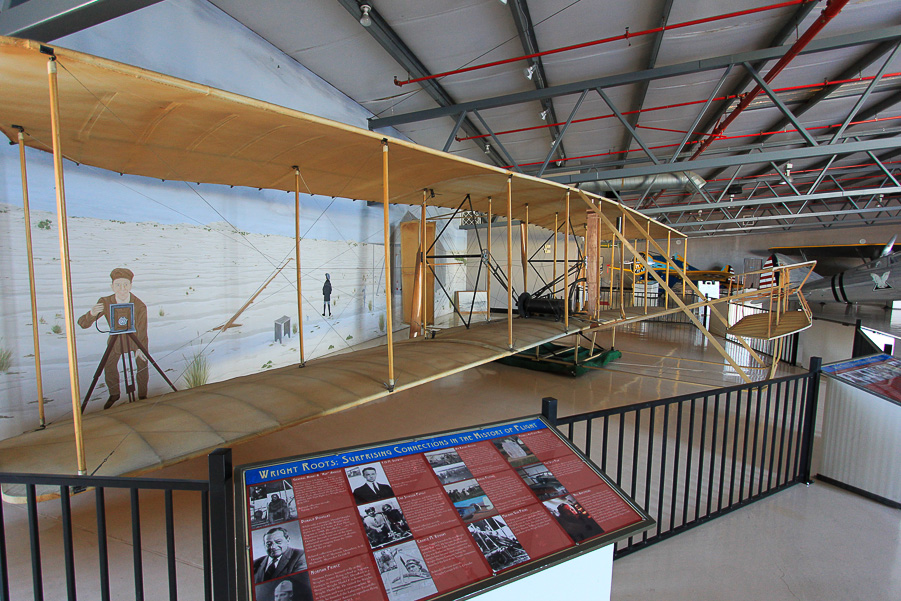 Notice its small engine and the two chain-driven wooden propellers.
This is a Japanese Aichi D4Y3 dive bomber and kamikaze plane. The allied troops code name for it was "Judy."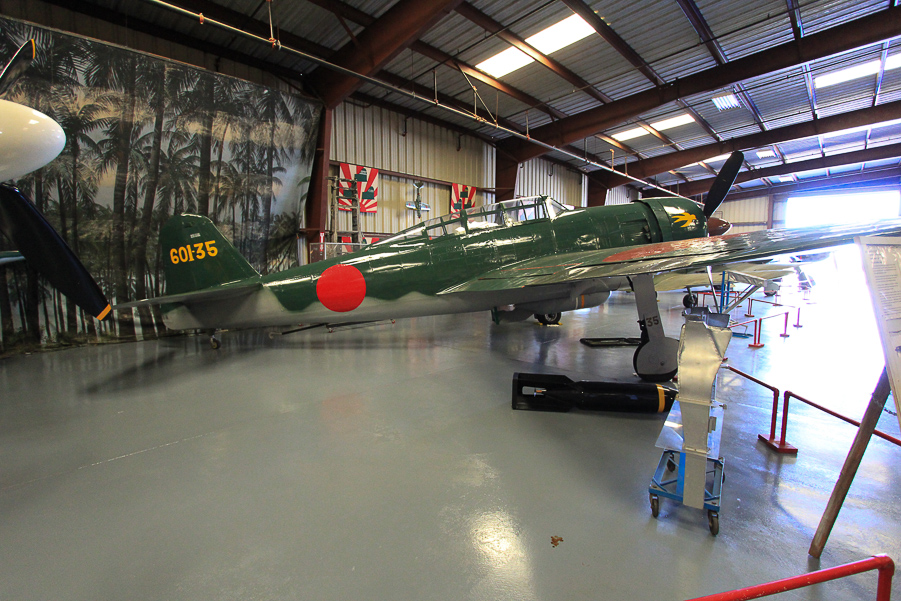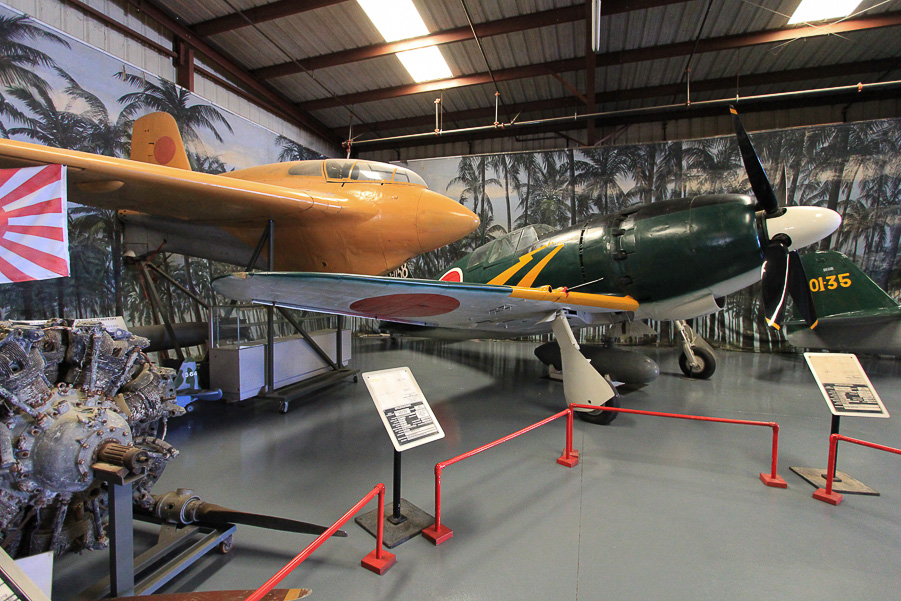 This is the German Fokker DR-1, commonly known now as the "Red Baron."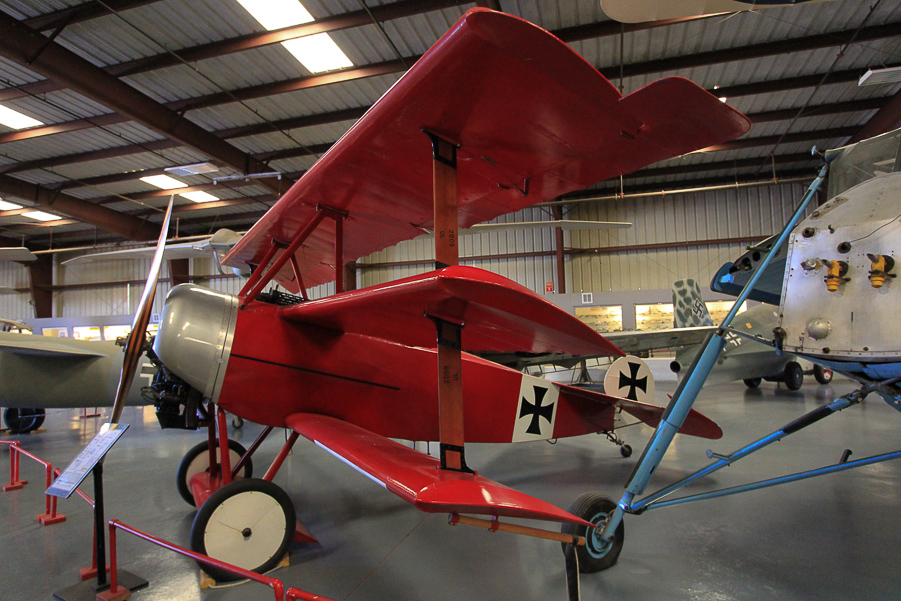 This is a German Messerschmitt Komet.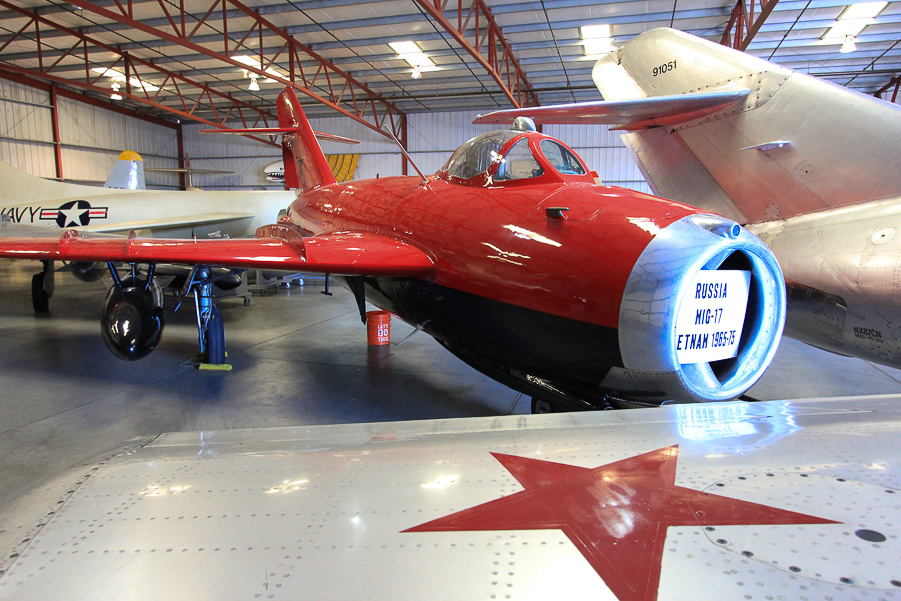 This is a British Folland Gnat Mk. 1 jet trainer.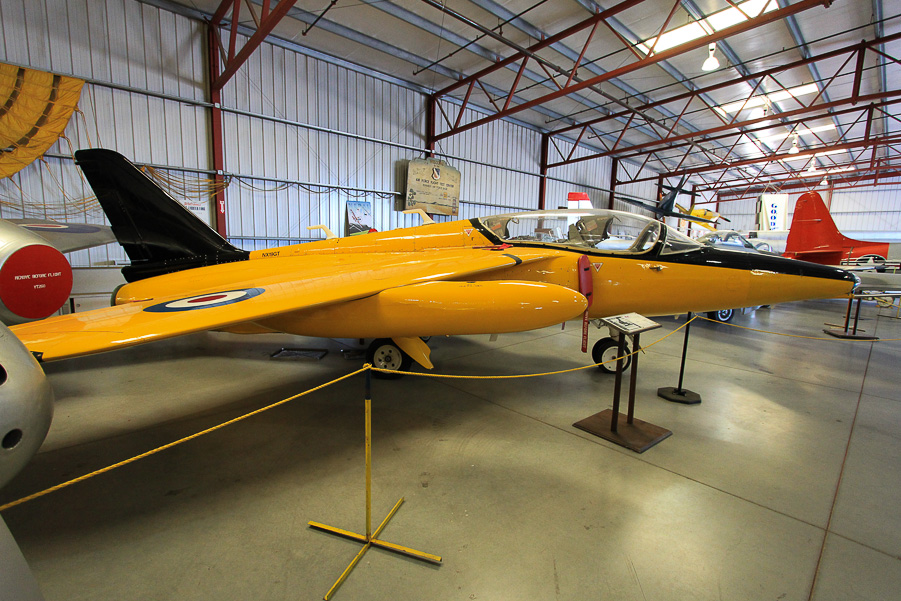 There is one hanger here devoted exclusively to the Lockheed P-38 Lightning, used both as a fighter and for reconnaissance during WWII. This is the favorite plane of Bev Harrison, Judy's sister, since her late husband, Al Baker, flew one on photo recon missions over China's Yellow River during WWII. He was only 19 years old when he flew these missions!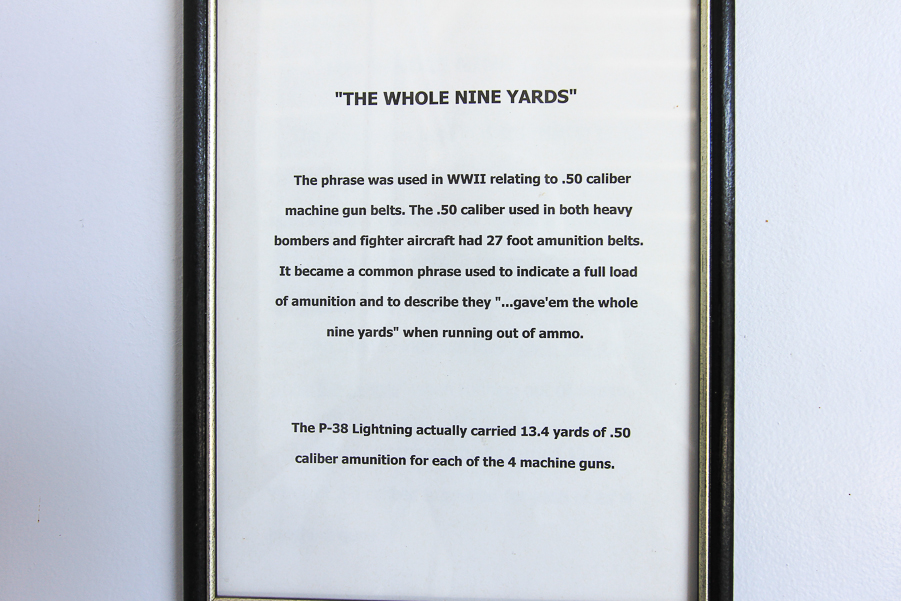 This is the flyable Northrop N9MB Flying Wing.
This is a North American B-25.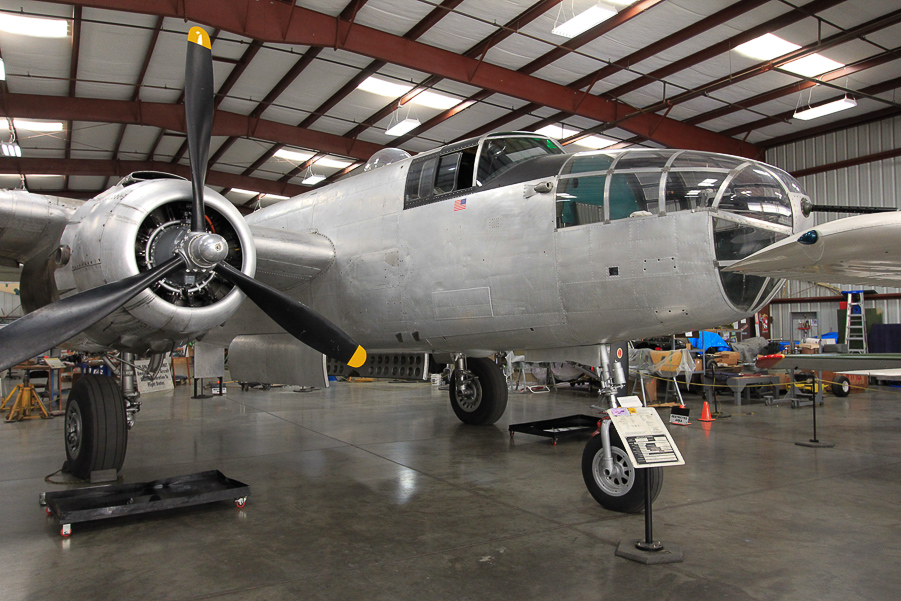 This is the flyable Republic P-47 Thunderbolt.
This is the best aircraft museum that we have visited in Southern California and we recommend it to everyone.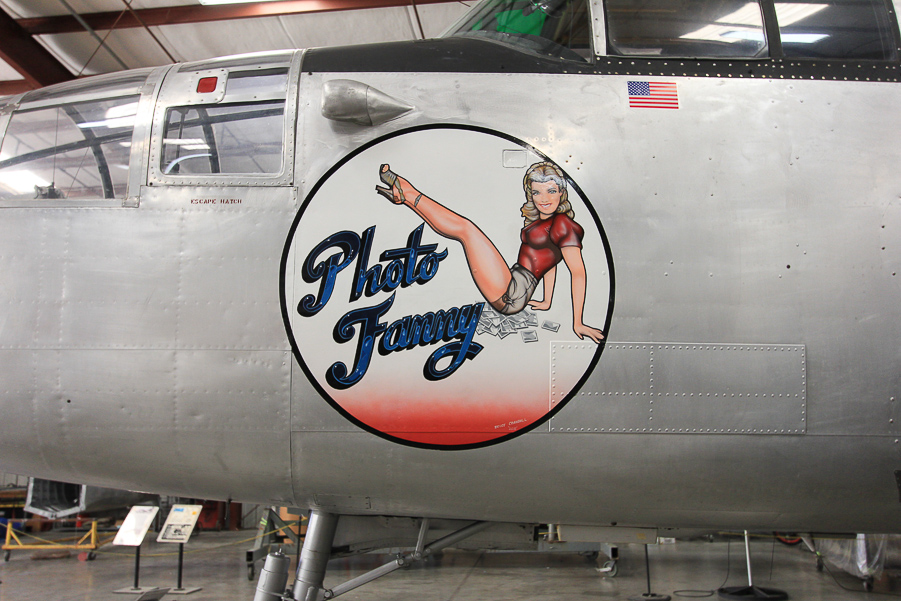 After the museum it was time for lunch, so we tried JoJo's Pizza Kitchen in nearby Mira Loma. We split a Tomato & Basil Pizza, which is made from fresh chopped tomato and basil, then topped with mozzarella cheese. It was very good, although the crust was a little thicker than what we prefer. I should mention that the drive to the Chino Airport was very interesting since there are literally dozens upon dozens of dairy farms surrounding the airport. Neither one of us have ever seen so many cows in a concentrated area. Got milk?