September 13, 2021 - Monday - Today we drove west into Judy's old stomping ground, the San Fernando Valley. Our destination was the Andrés Pico Adobe, which was built in 1834 and is the oldest residence in the San Fernando Valley, and the second oldest residence in Los Angeles. Built and owned by the Pico family of California, a prominent Californio family, the adobe is located in the Mission Hills section of the city and is a short distance from the San Fernando Mission.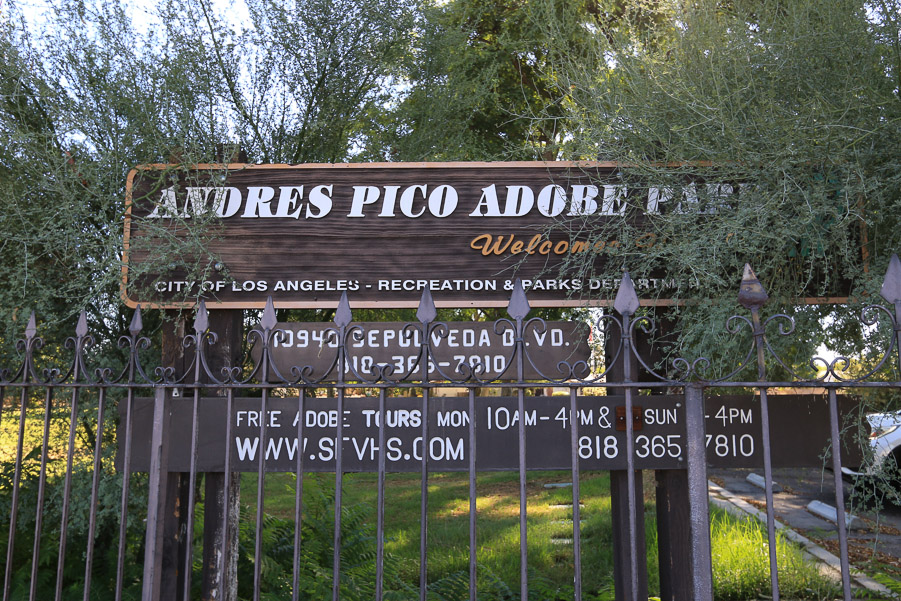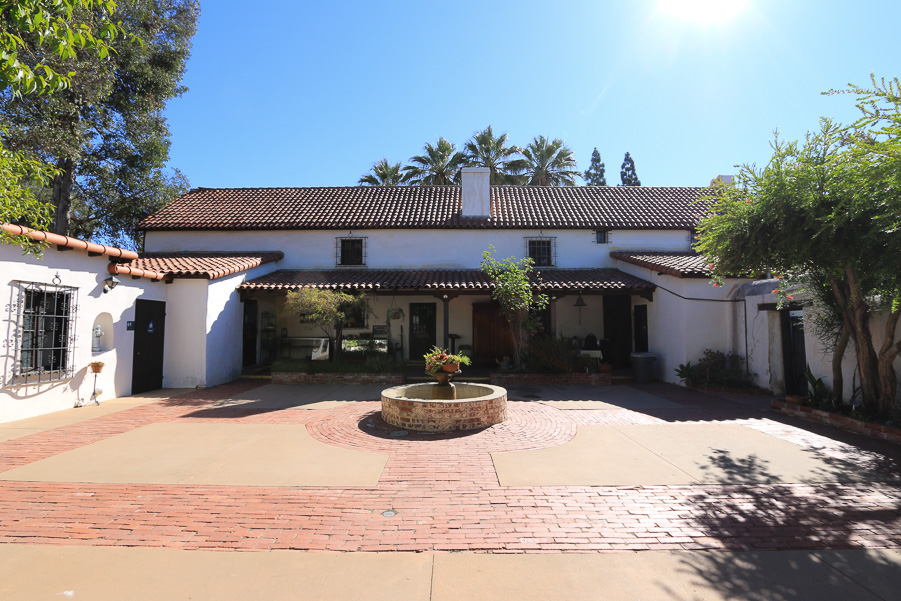 The original adobe is about 15 feet wide by 47 feet long.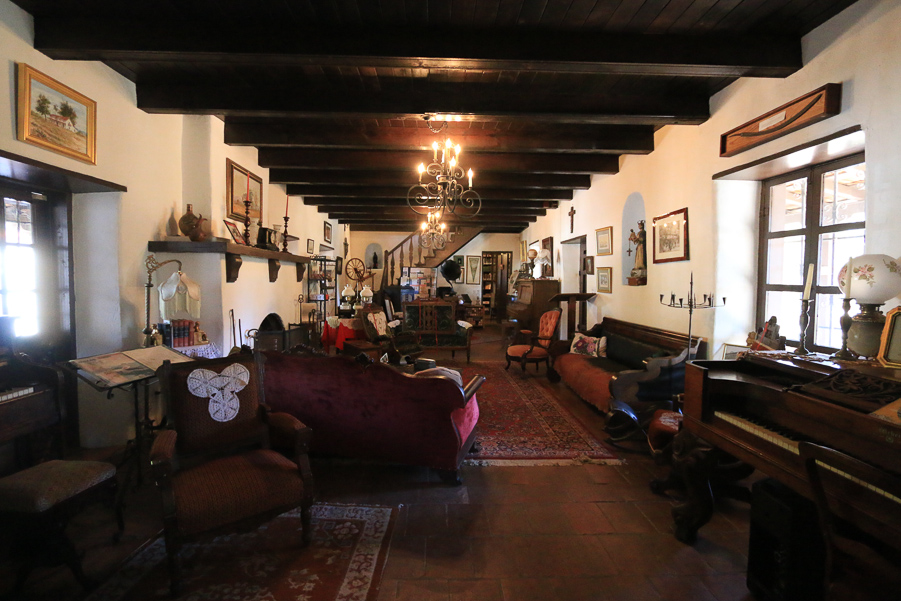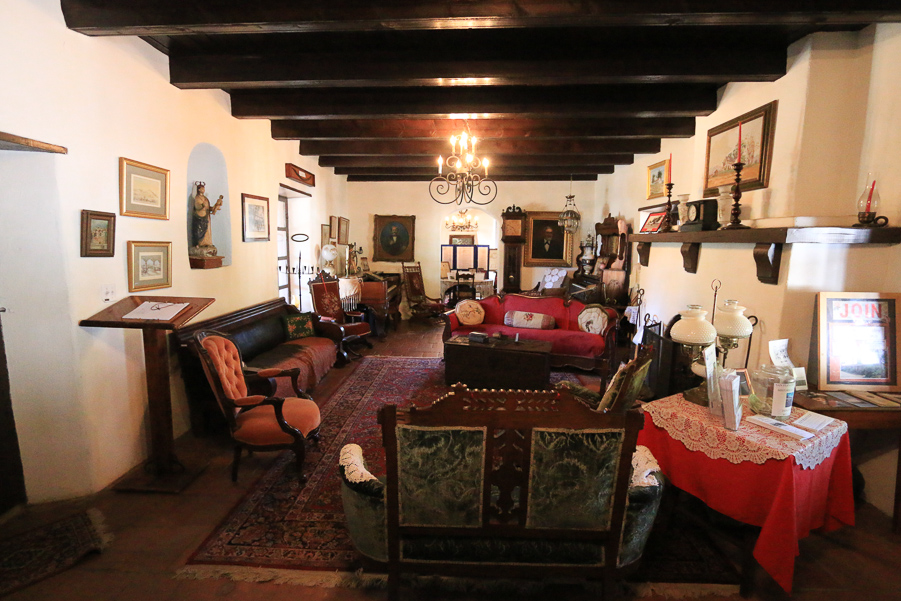 This first floor addition was a bedroom with paintings of Andrés Pico on the left and John Fremont on the right.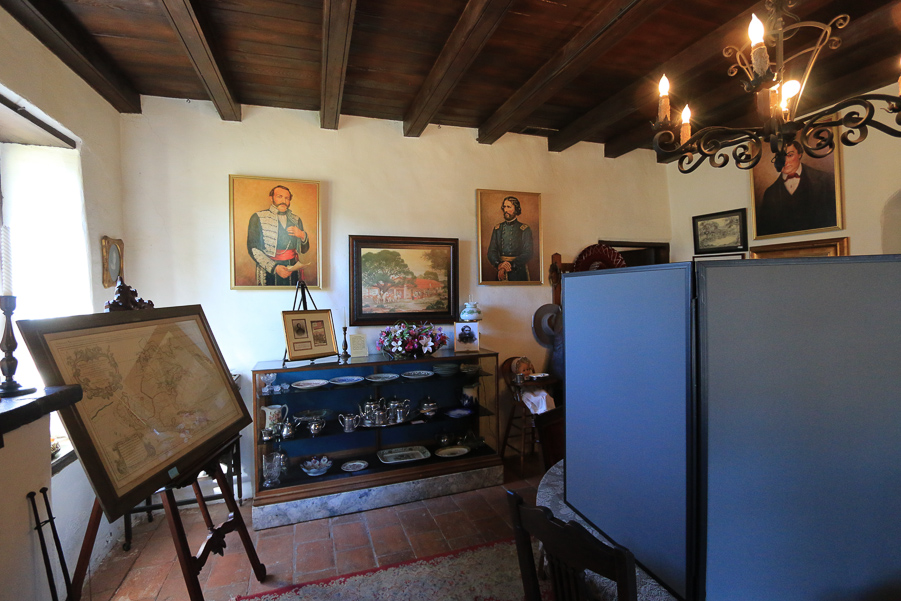 This gentleman is Pio Pico, Andrés' older brother and the last Mexican governor of California.
A small kitchen was also added on.
When the second floor was added, all the space was used as bedrooms.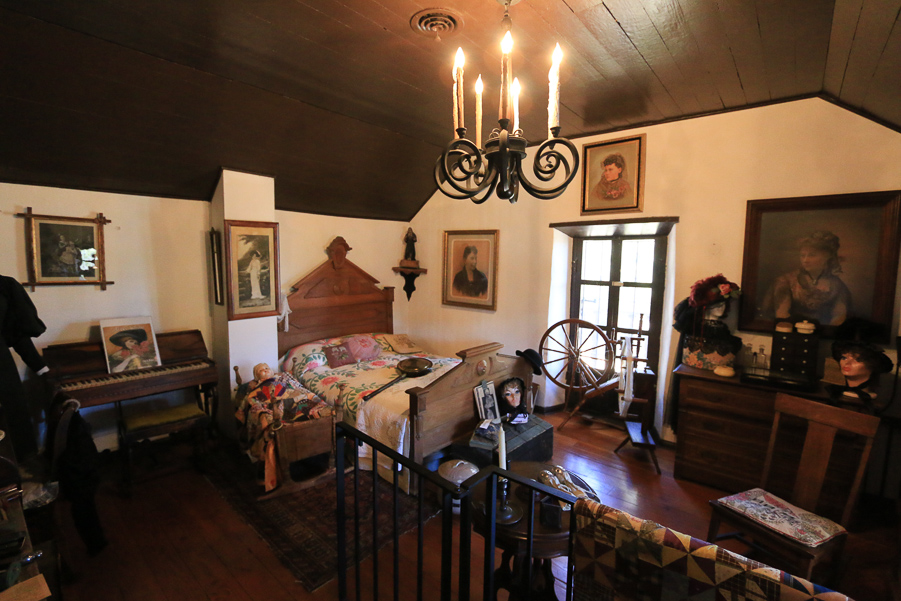 Unfortunately the excessive amount of donations to the museum have cluttered up the space.
There is one small room for children.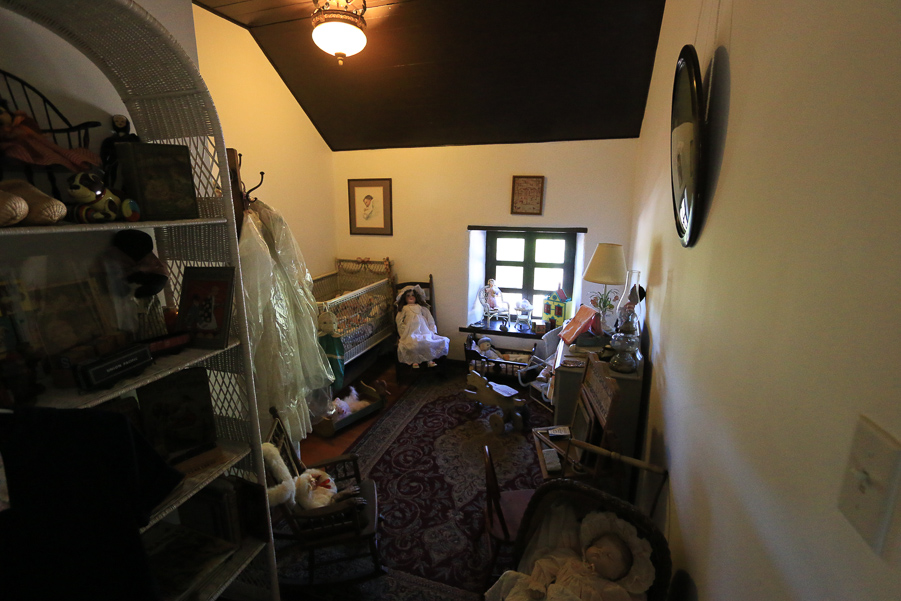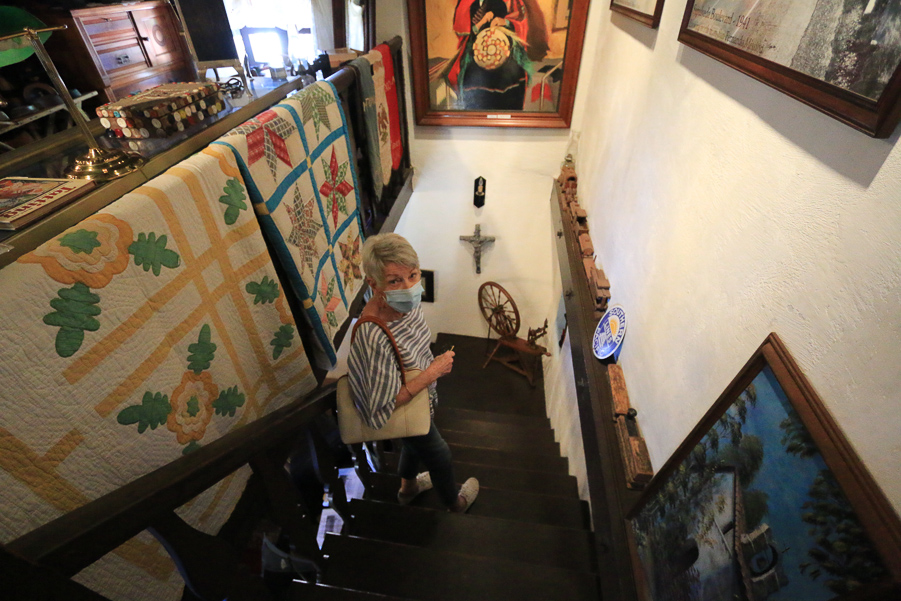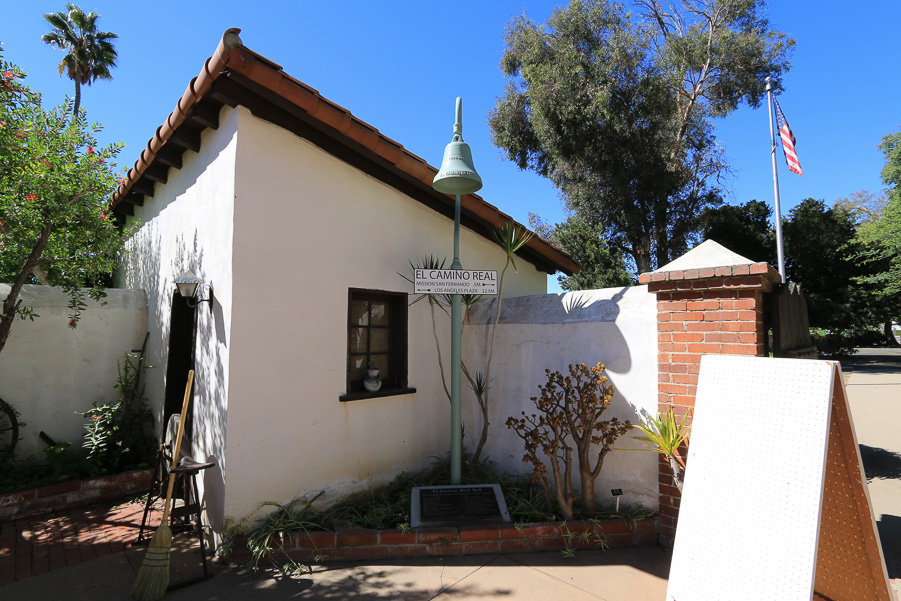 We also got to tour the Lankershim Reading Room dedicated to Isaac Lankershim and Isaac Newton Van Nuys, two San Fernando Valley pioneers.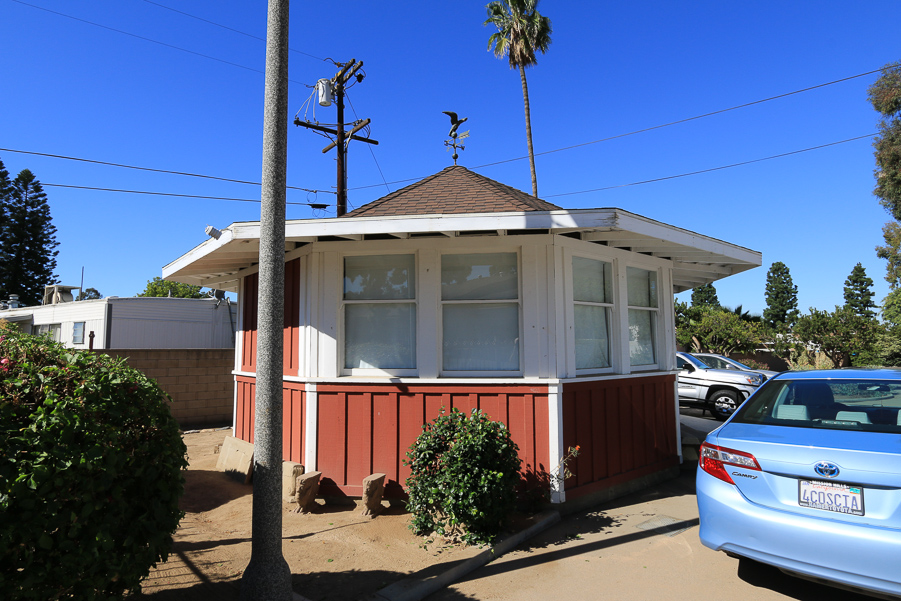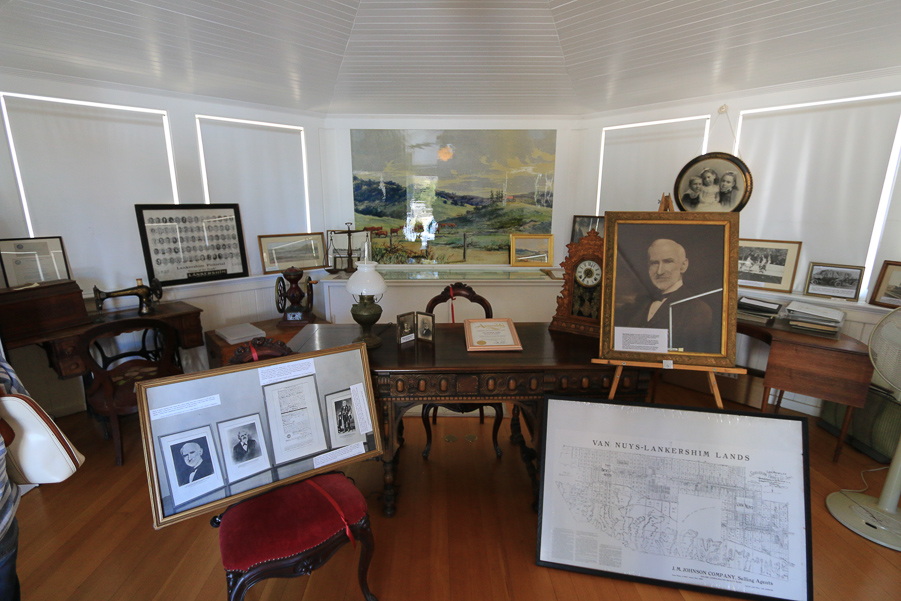 Lastly we saw the small Native American Gallery also located in the park.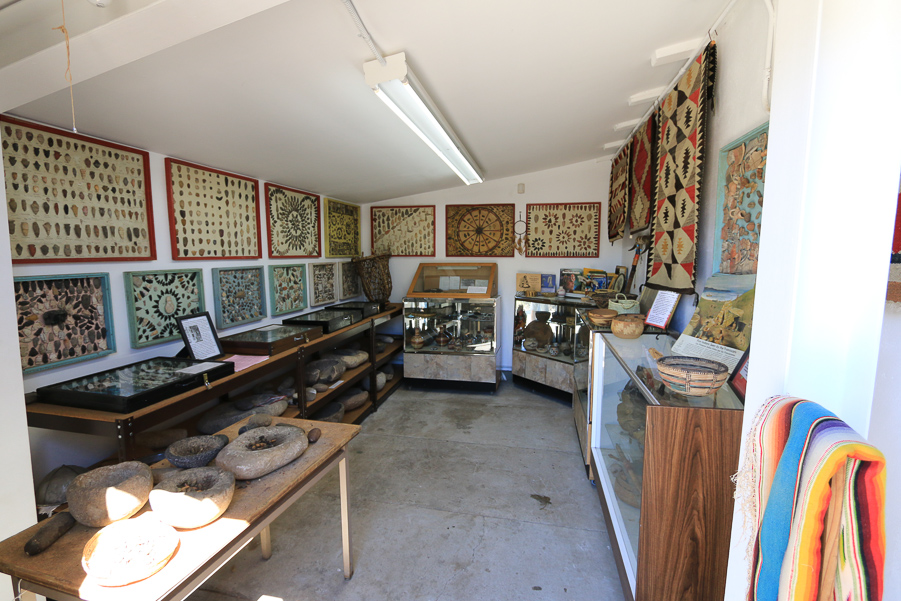 John Fremont accepted Andres Pico's surrender upon signing the Treaty of Cahuenga on January 13, 1847, which terminated the Mexican-American war in upper California.
For lunch we stopped at a very familiar landmark for Judy, The Bear Pit Bar-B-Q Restaurant. When we drove up, she realized that it hasn't changed all that much over 50-60 years.
We each ordered their salad with a plate of pickles, peppers, carrots and celery.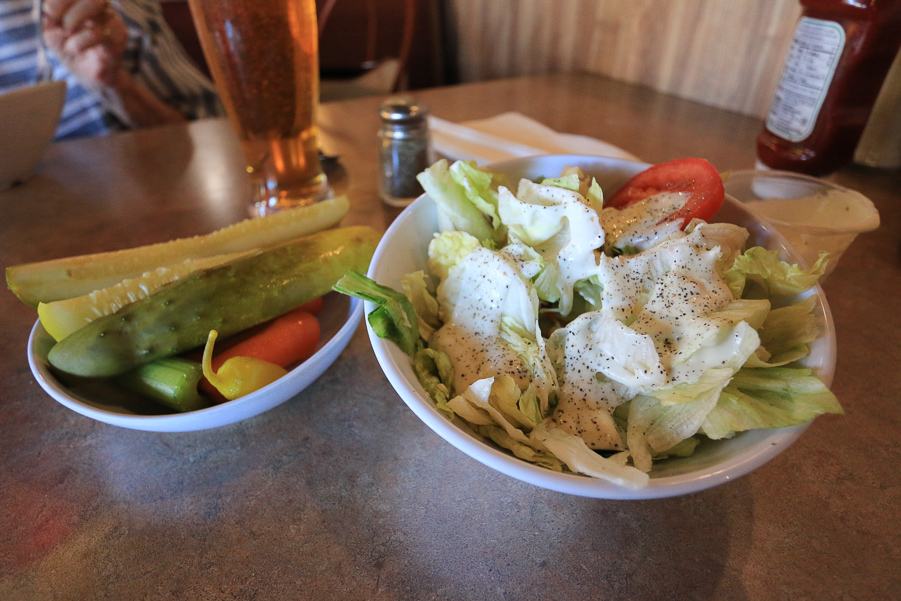 We both ordered their baby back ribs with a side of beans and a side of potato salad.
The food was very good, but not the best ribs that we've ever had. The adobe was worth the trip.