June 1, 2019 - Saturday - We drove to Anaheim, CA today to tour the historic Ramon Peralta Adobe. It is believed that Ramon Peralta built the adobe in 1871 on land that had once been part of the Rancho Santiago de Santa Ana. After changing hands many times, on April 28, 2006 the adobe became an official Orange County museum featuring the history of the Santa Ana Canyon from 1769 to present.
The museum is very small and it's only open for one hour per month, the first Saturday of the month from noon to 1:00 PM. Today our adventure was about food, because the docent to lead the tour never showed up! We looked in the windows and could tell that there wasn't much to see inside, so we really didn't miss much.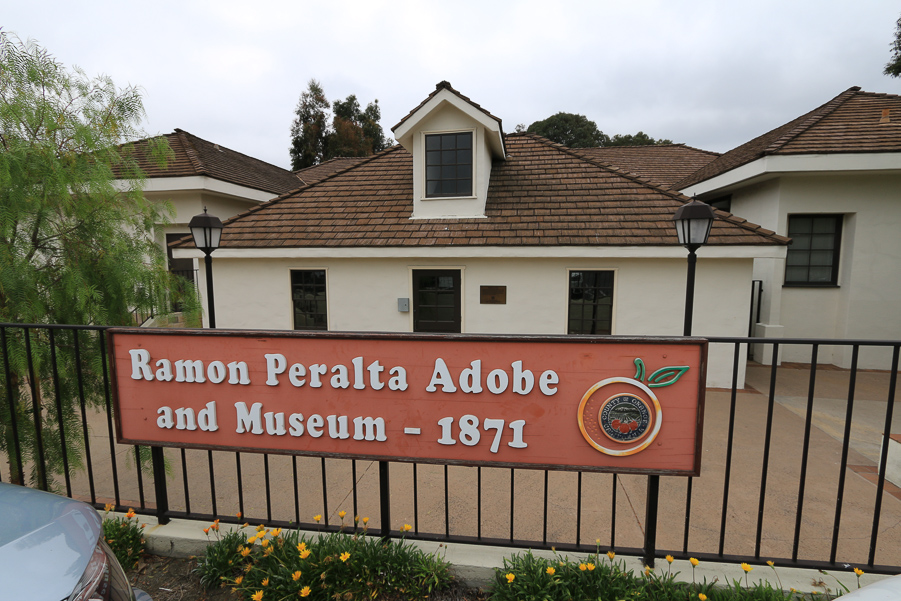 If the exterior finish of the adobe looks like the building next to it, that's because it's surrounded by a realtors' office on three sides.
However the day was not lost since our lunch made up for it. Picking a lunch spot here was difficult. We went back and forth and finally settled on Reunion Kitchen + Drink. It is one of the best restaurants we've been to in quite a while.
It's dark, but very cozy inside.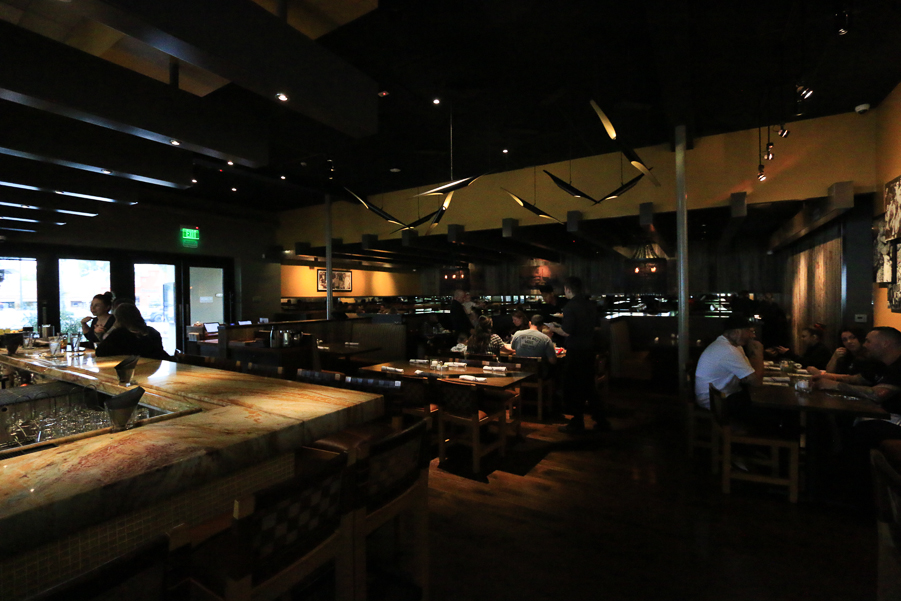 I had their "Crispy Fried Calamari" with a house made tartar/remoulade sauce and ranch slaw. It was delicious.
Judy had their "Thai Chicken and Noodle Bowl" with mango, peanuts, avocado, green onion, jicama, roasted peppers, carrots and a Thai peanut dressing.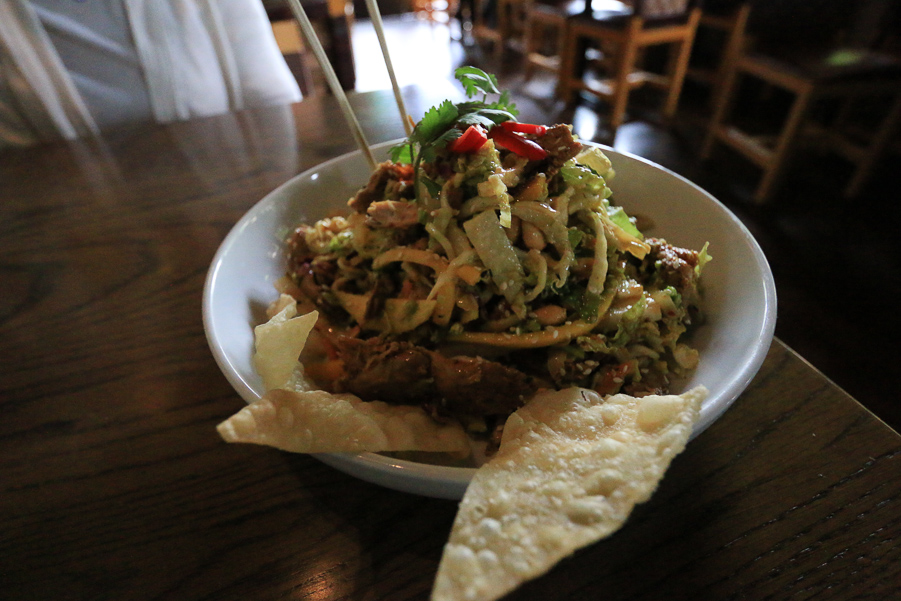 Reunion got five stars in our book. After lunch we stopped for coffee at a cute, little sweet shop called "Sugar Buzz." The decor was wonderfully creative.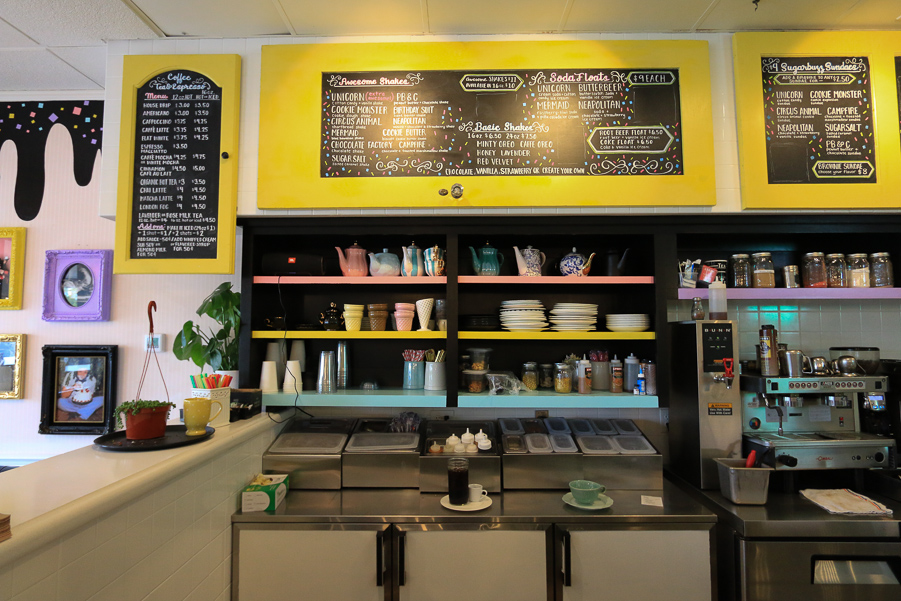 We've noted it before, but some adventures are all about the food!