April 25, 2023 - Tuesday - Today we were in Anaheim, CA to see Pearson Park. Opened in 1927 as Anaheim's first "City Park," this historic 19 acres was renamed in 1960 in honor of former Mayor Charles A. Pearson.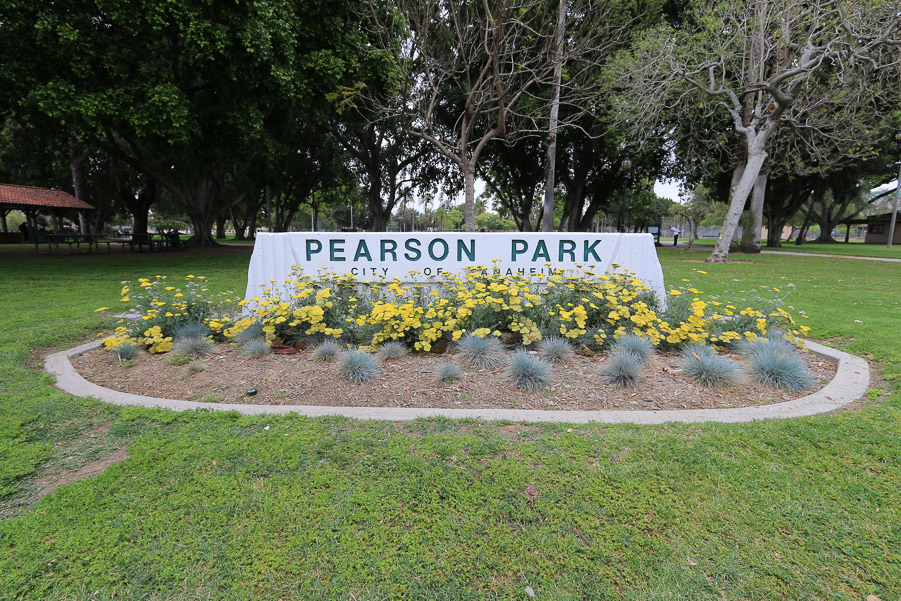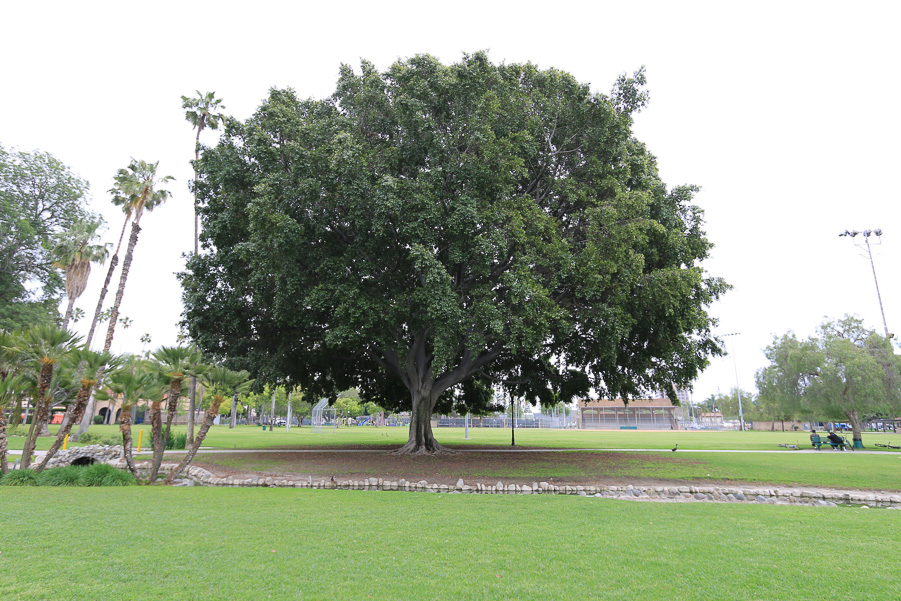 Helena Modjeska, a world famous Polish actress, lived in Anaheim.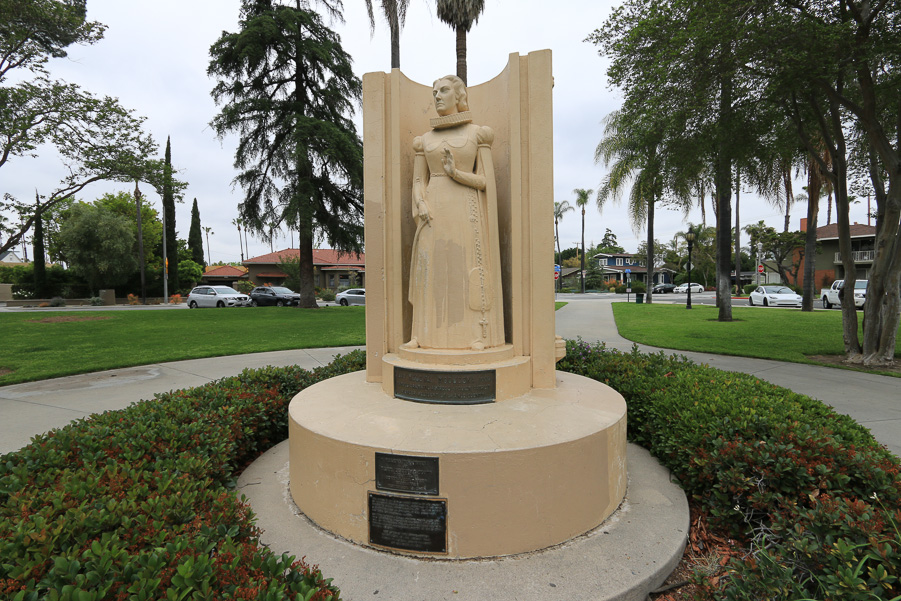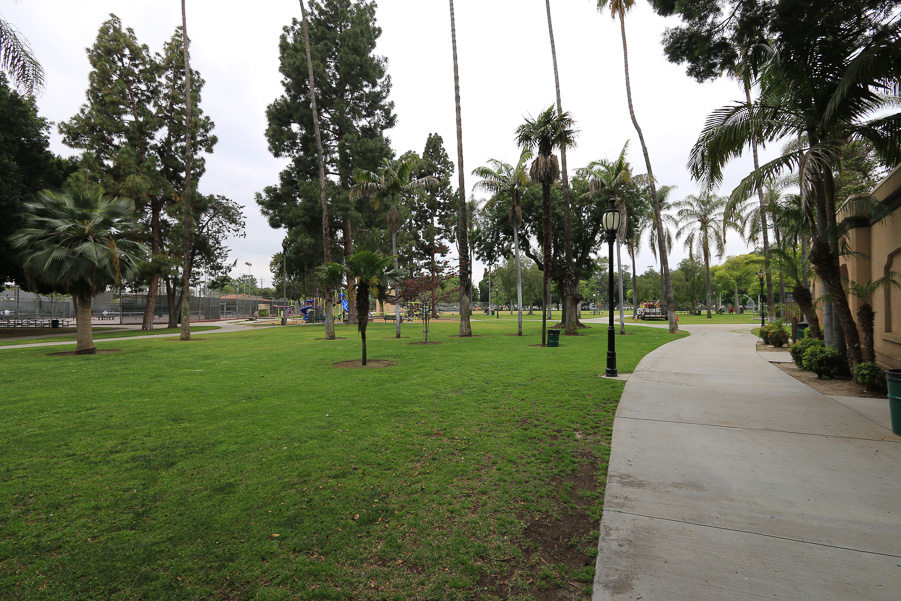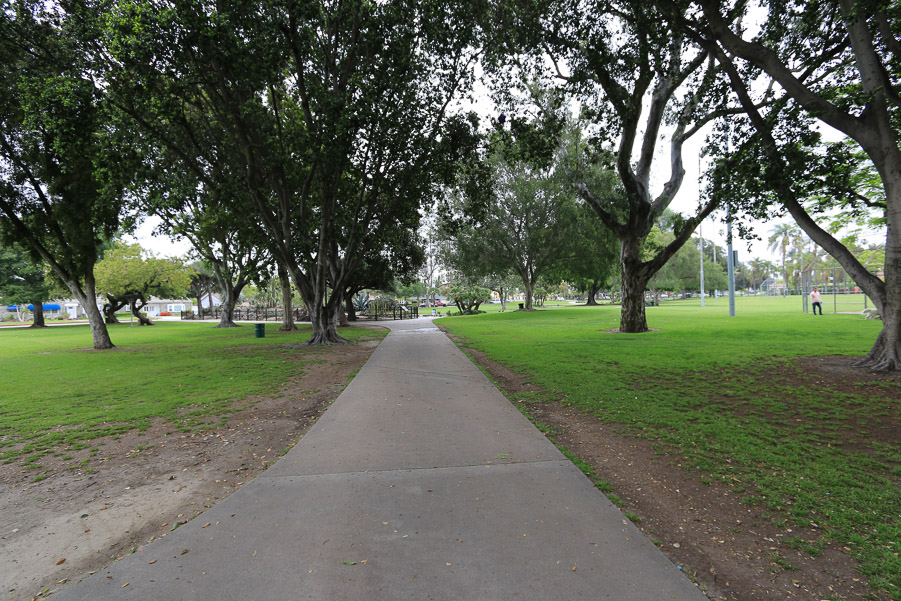 There are three duck ponds in the park, each connected by streams.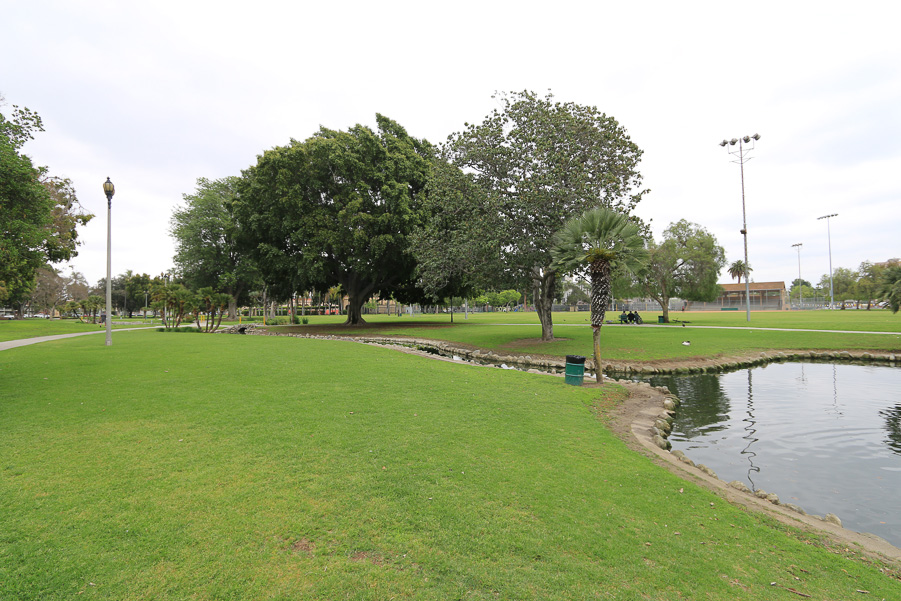 Photo bombed by a squirrel.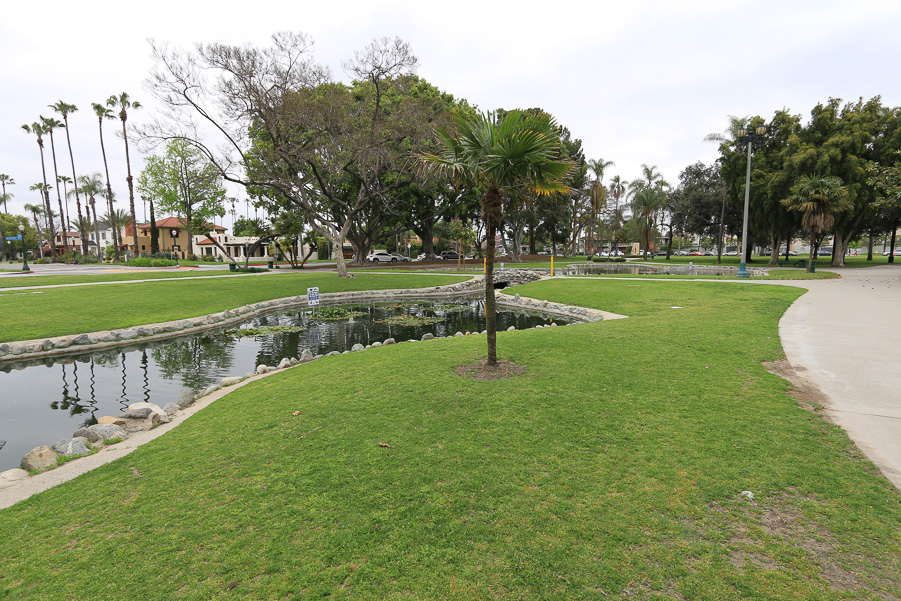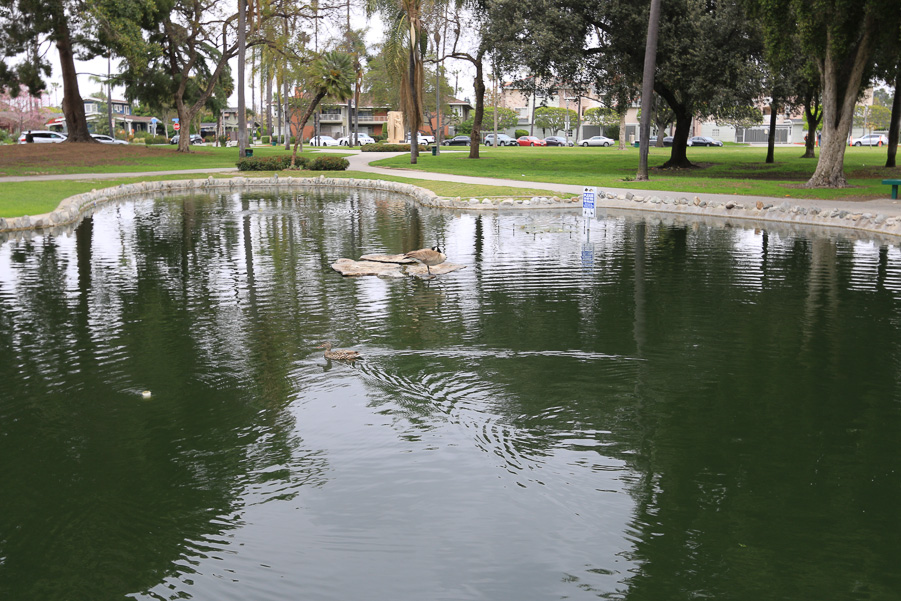 There's a cactus garden in the park named for Rudolph "Rudy" Boysen. He was the superintendent of Anaheim parks for decades, a noted botanist and the creator of "boysenberry."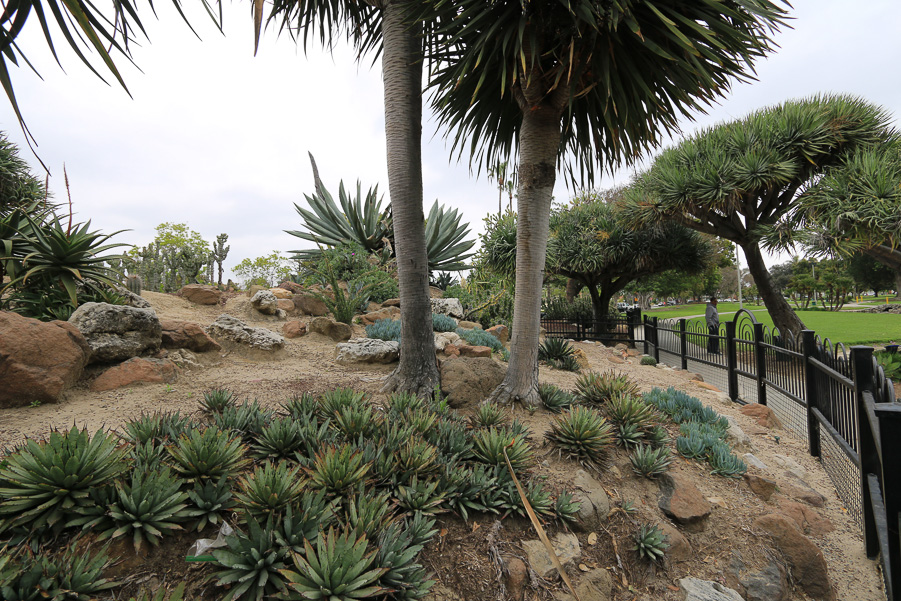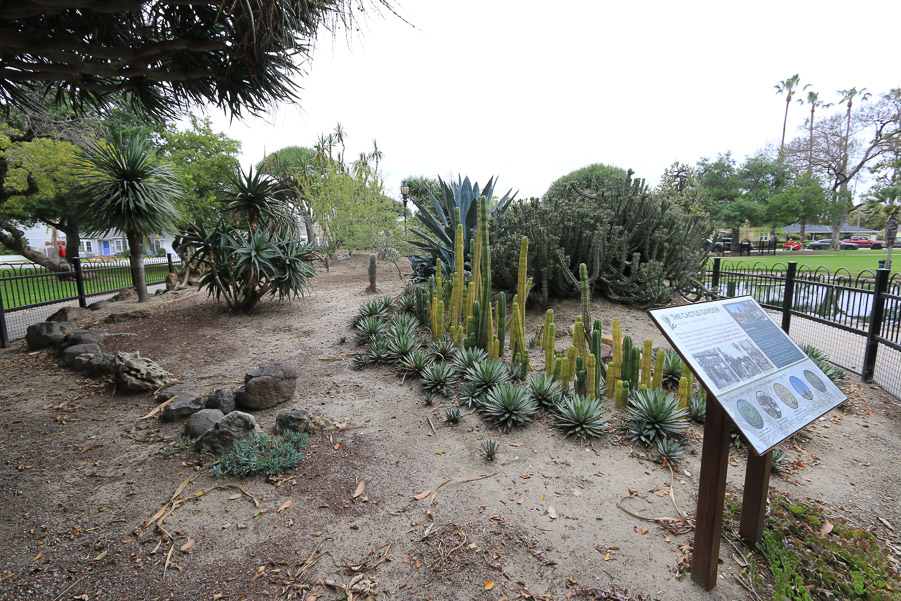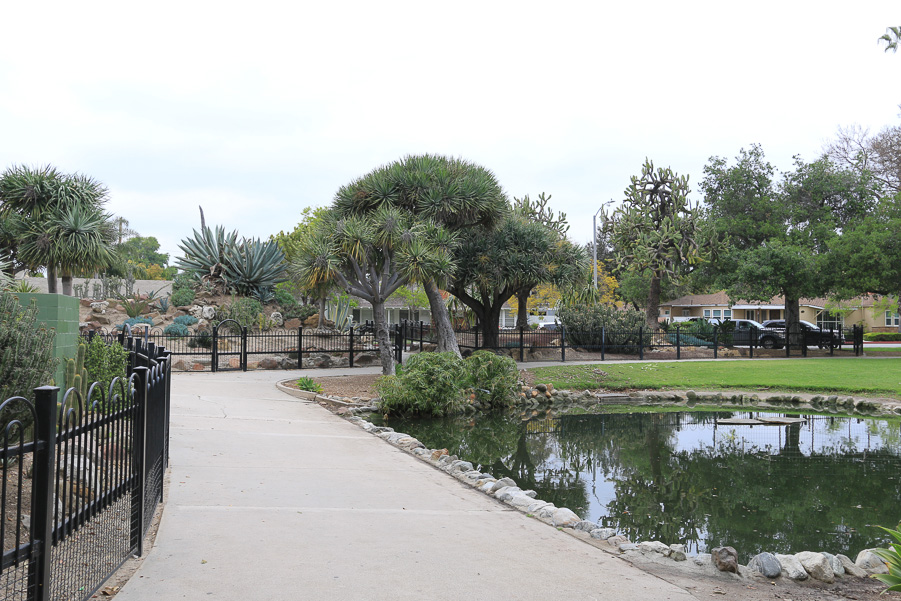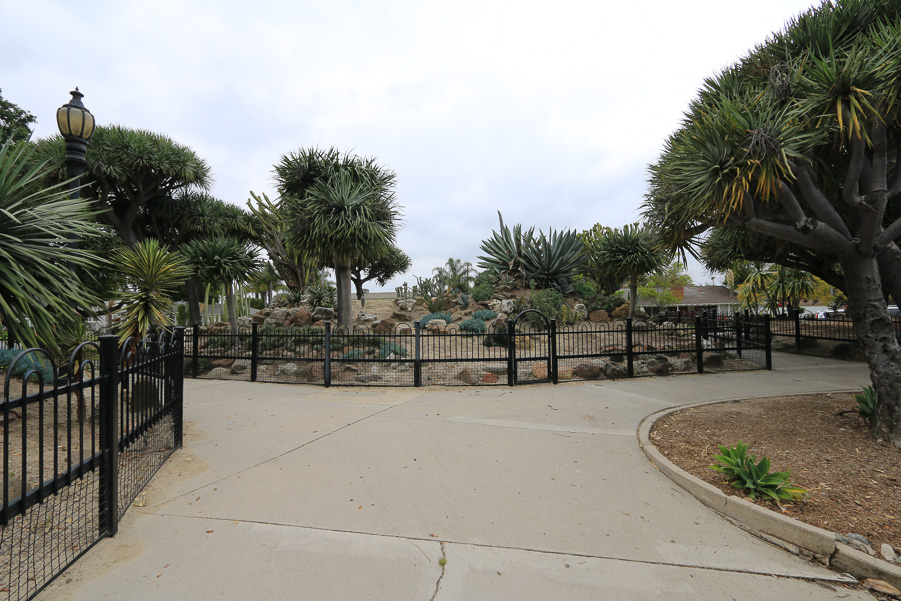 The park also has a beautiful amphitheater done in a Colonial Spanish style.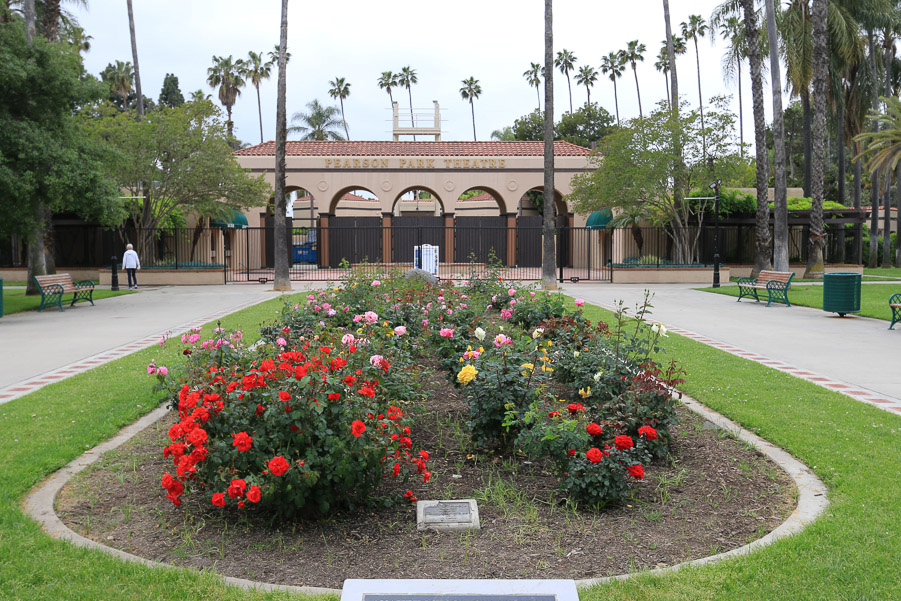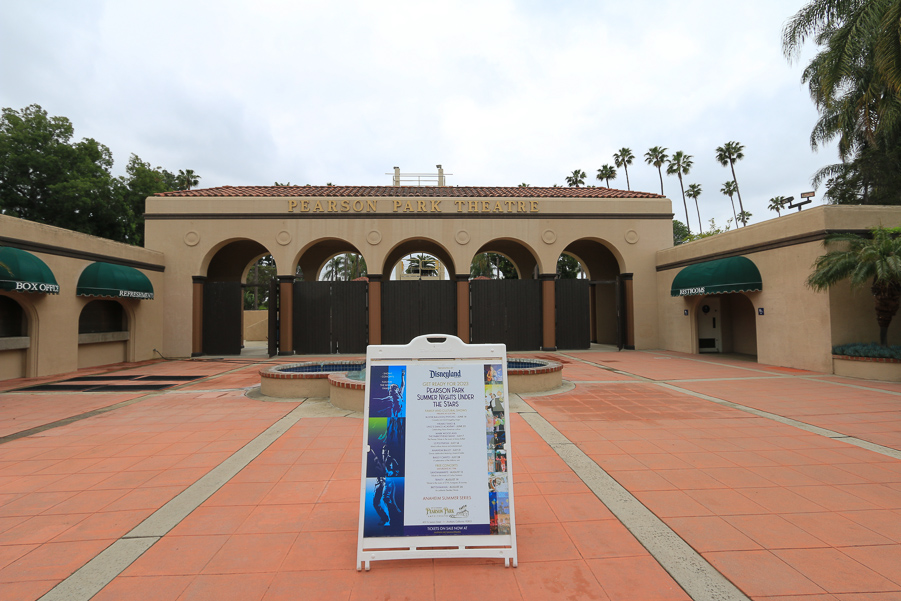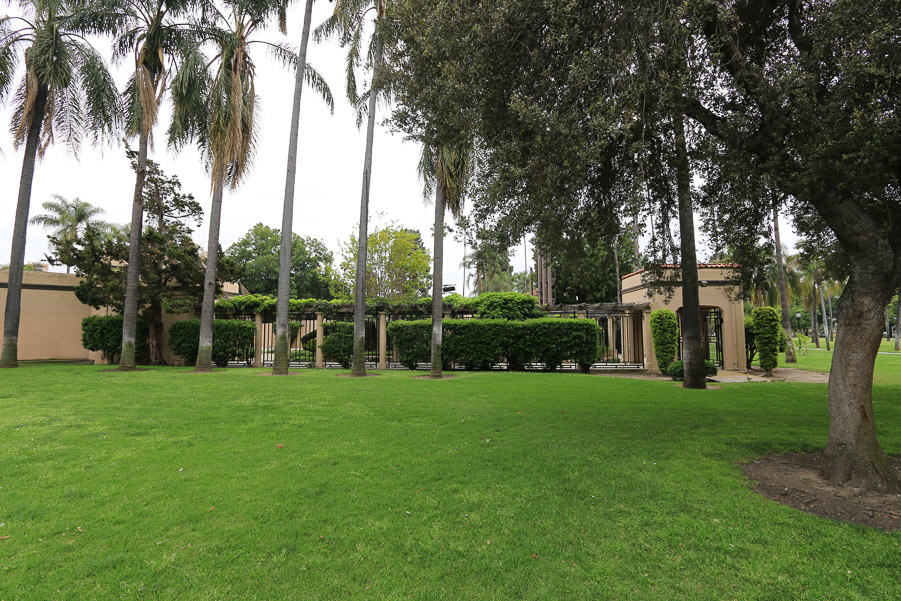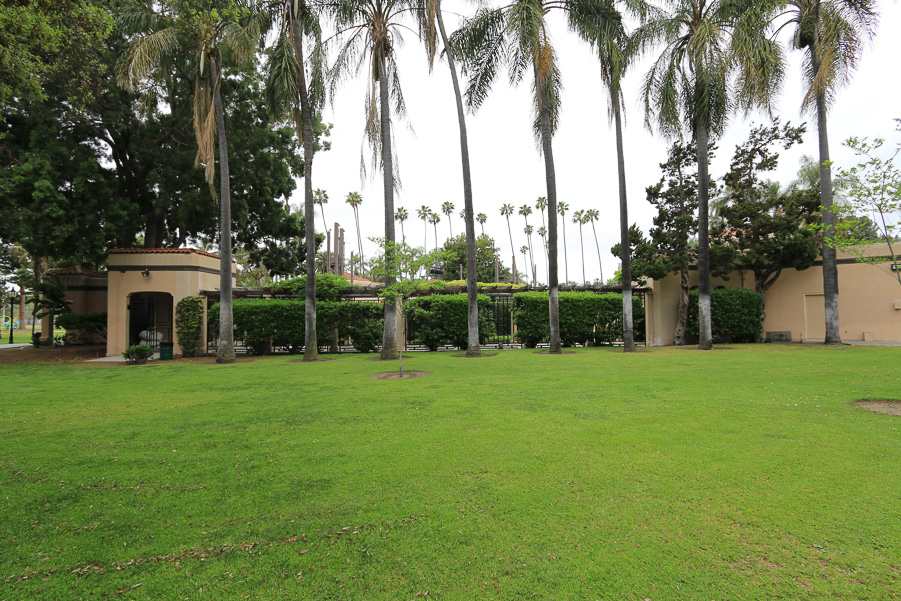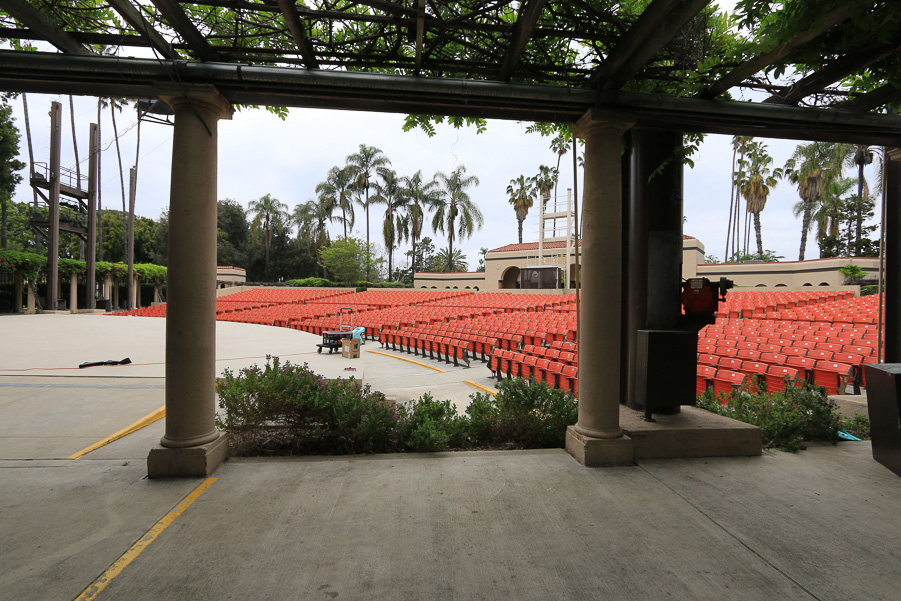 Sports are not forgotten here with tennis courts, a swimming pool and a baseball field.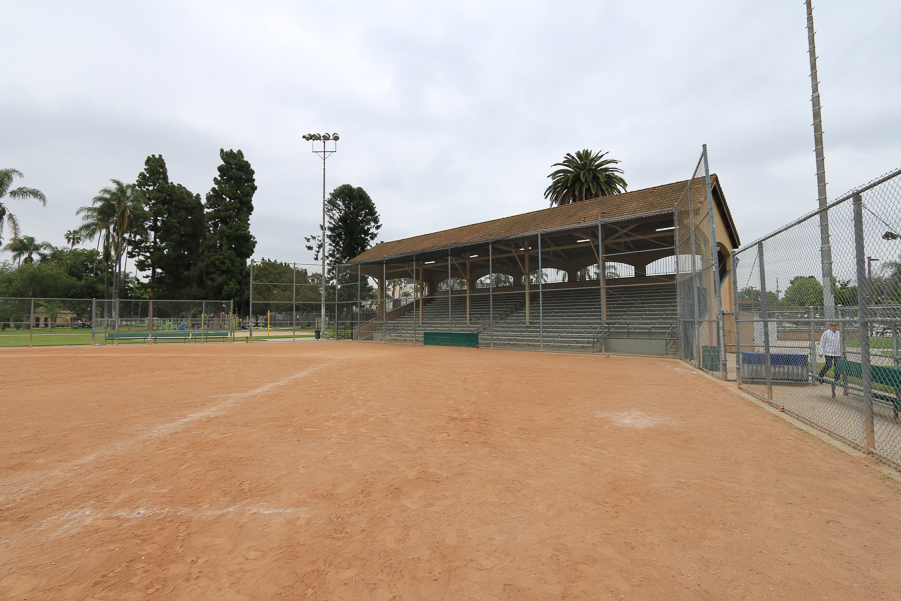 A recent addition is the "Dream Court" in honor of Kobe Bryant and his daughter Gianna.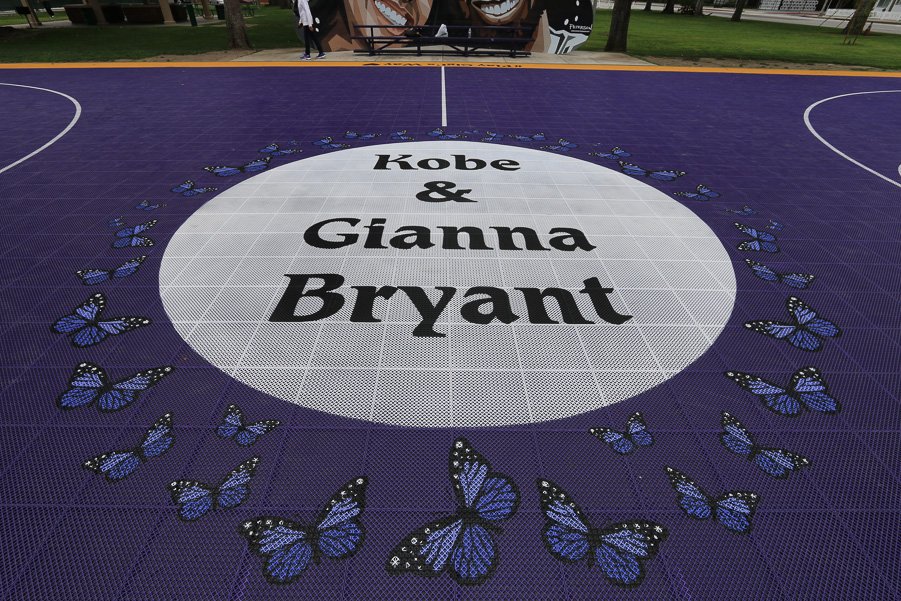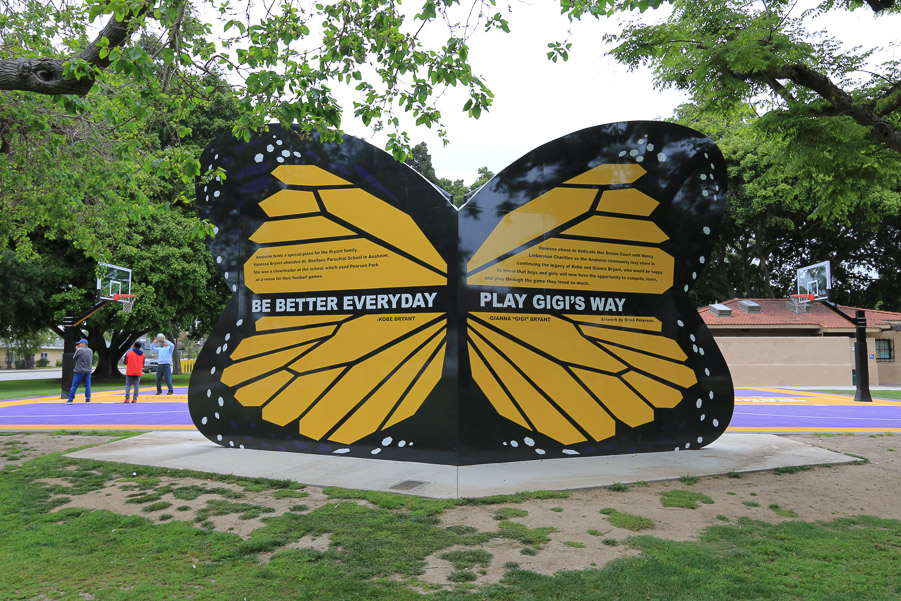 It's a wonderful park with something for everybody. It's beautiful even on a cloudy day.
After the park we had lunch at the nearby Ruby's Diner.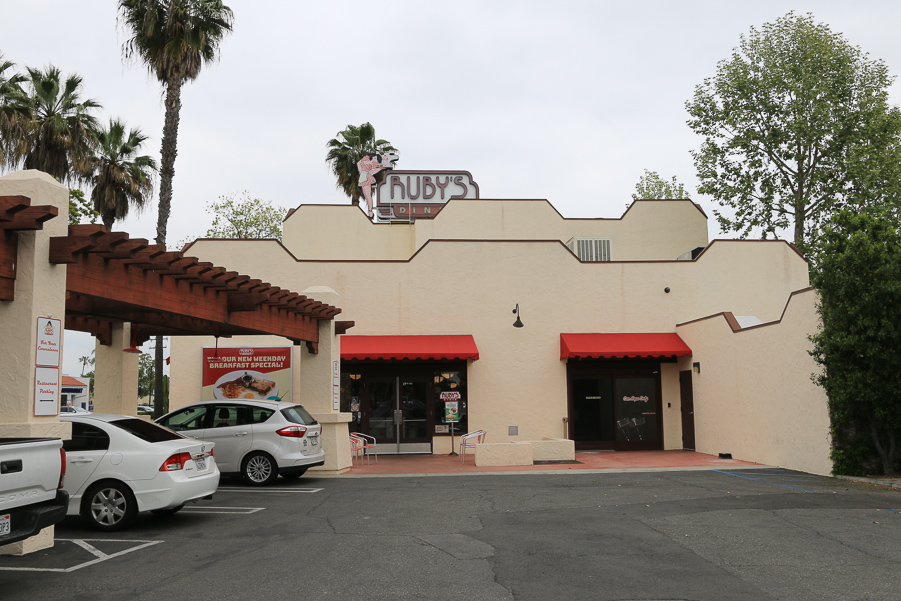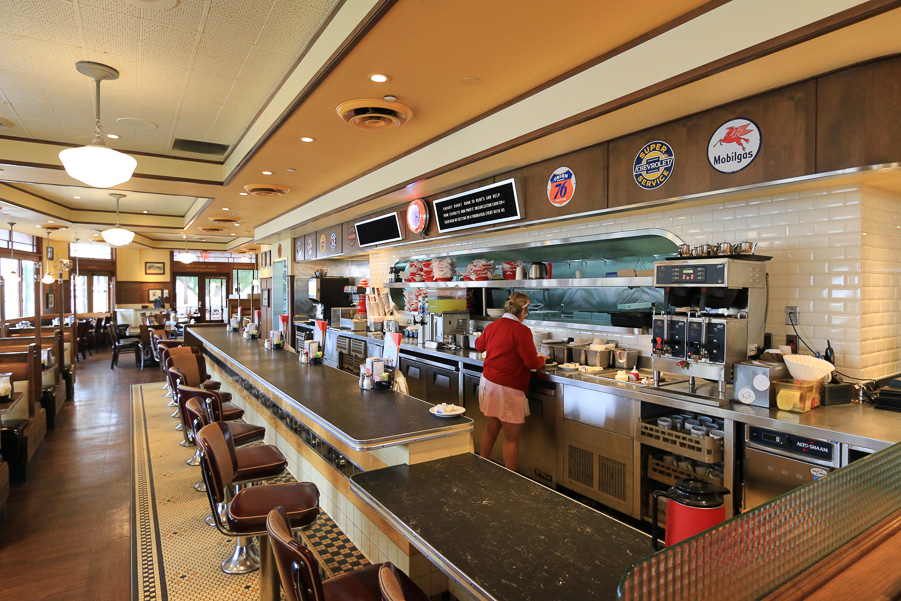 I had their bacon cheeseburger with fries.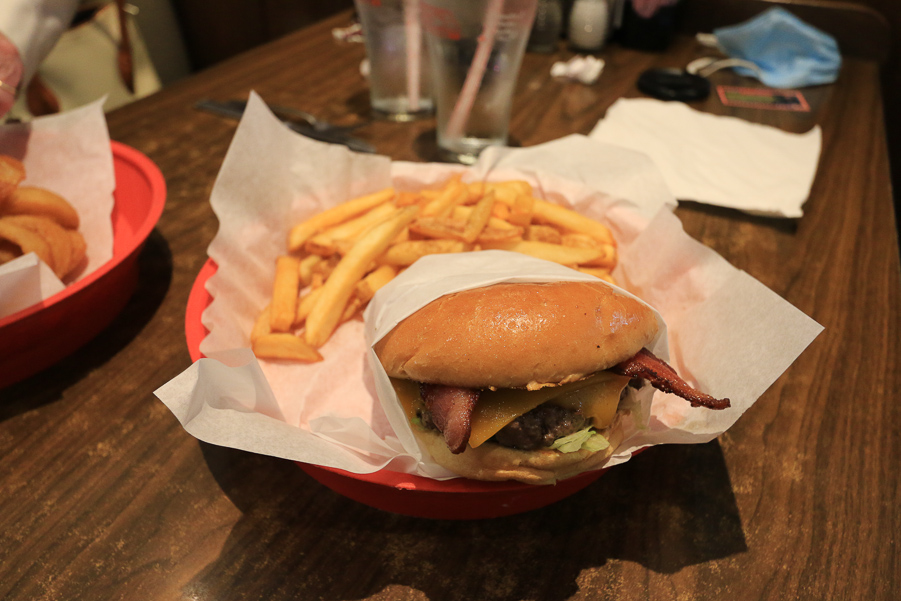 Judy had their blue cheese burger.
The burgers were delicious and my fires were great, but Judy's onion rings were the best that we could remember. Thanks Ruby!