April 11, 2023 - Tuesday - Today we were in San Bernardino, CA to visit the Patton State Hospital Museum. Actually the address is Patton, CA since the 247 acre hospital has its own zip code. Established in 1890 and opened in 1893 as the Southern California State Asylum for the Insane and Inebriates, it was renamed Patton State Hospital after Harry Patton, a member of the first Board of Managers, in 1927. Patton State Hospital is a forensic psychiatric hospital with a licensed bed capacity of 1,287 for people who have been committed by the judicial system for treatment. At its height in the late 1950s, Patton had nearly 6,000 patients with some 3,000 staff.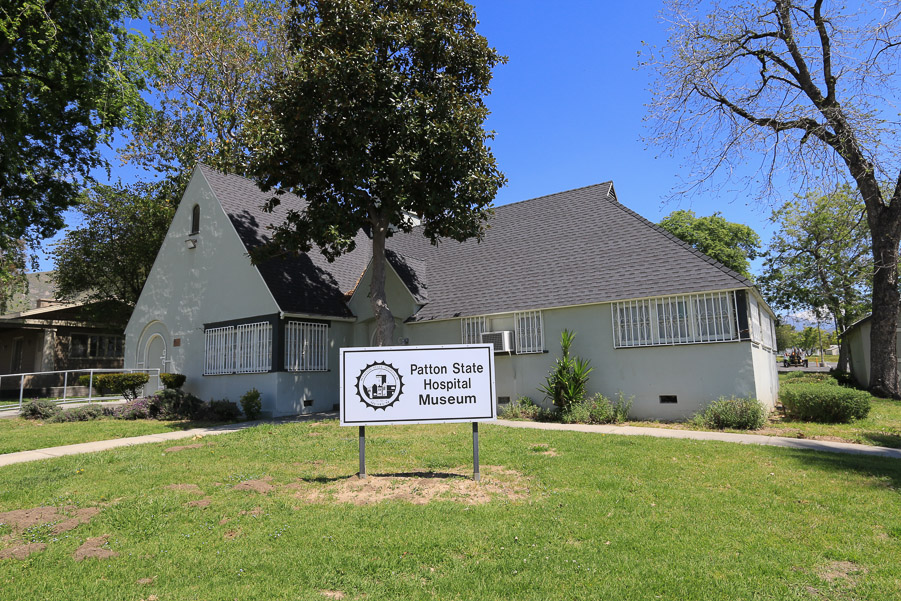 There were two docents and four people in our group. We started out getting a history of the facility.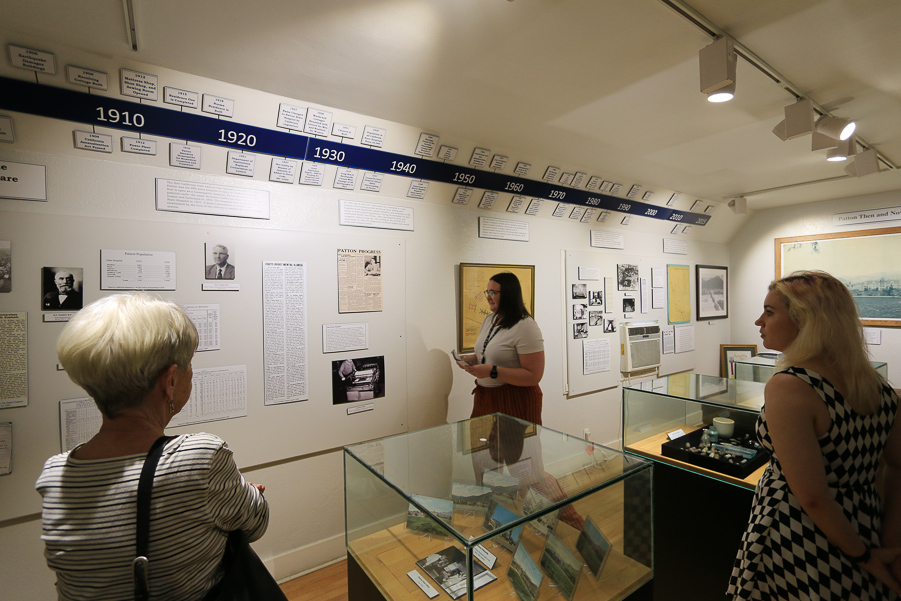 This is what the original buildings looked like around 1919-1920. Everything has since been leveled from earthquakes.
These are past kitchen appliances.
Typical dinnerware from the early 20th century.
Some of the tools used at the facility.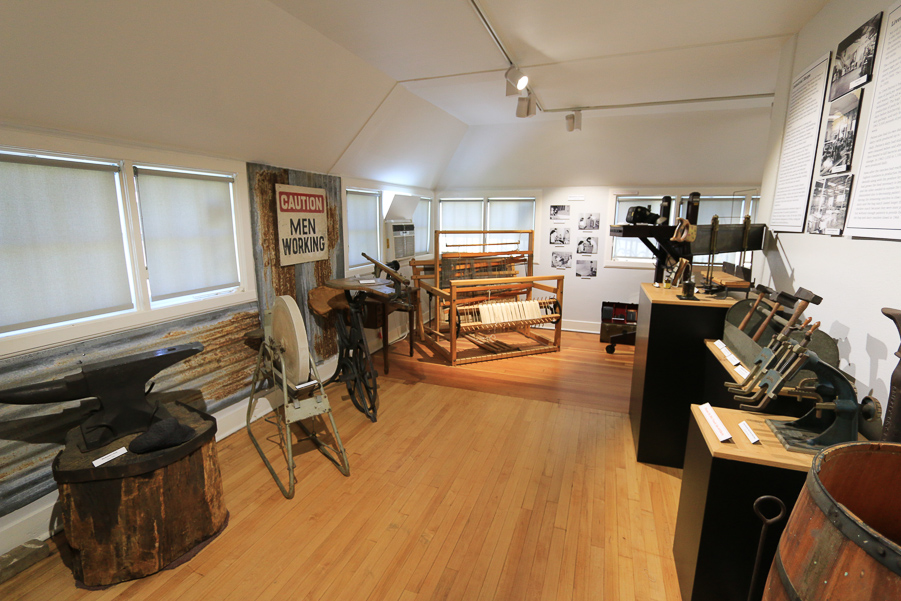 This was the Graflex camera used for patient identification.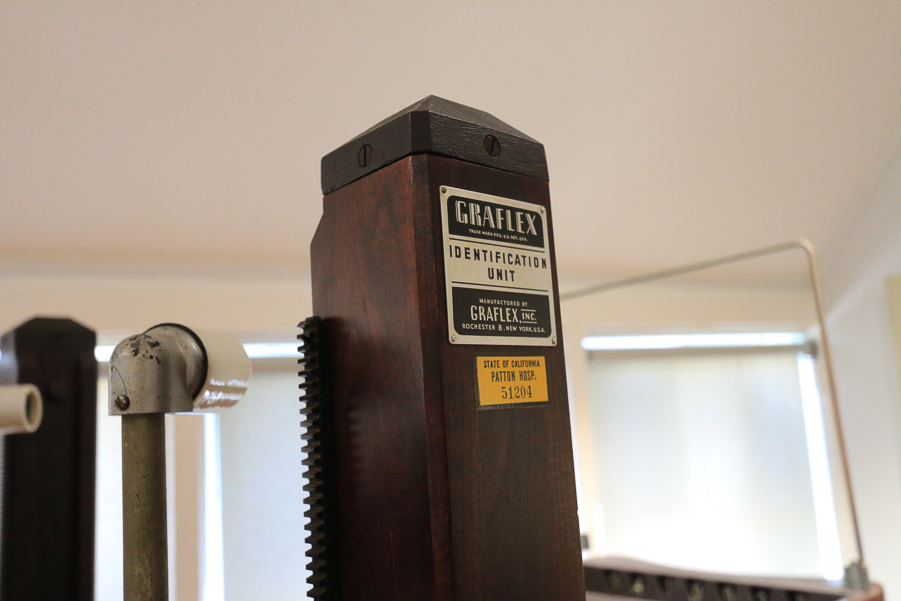 One room displayed different treatment equipment used over the years, this is a hydrotherapy bath.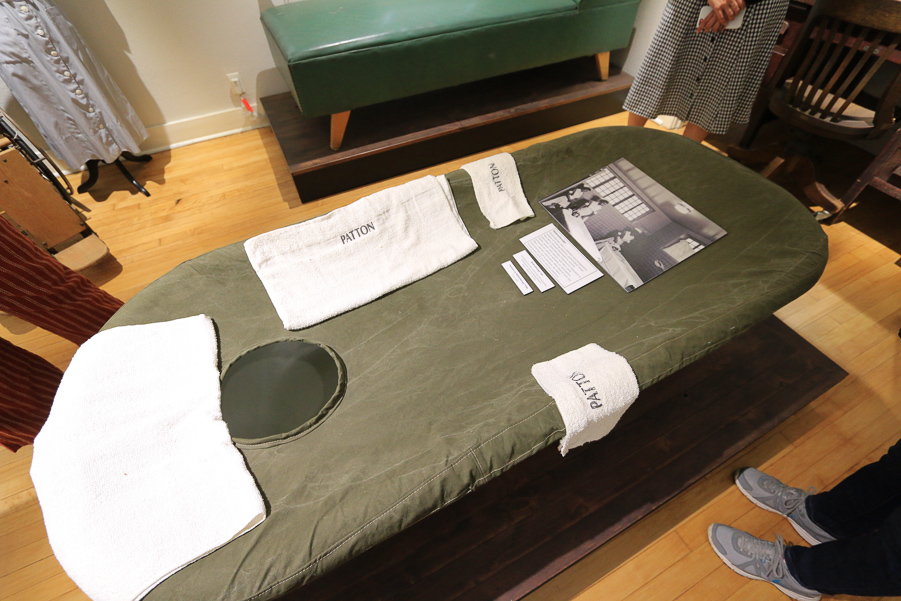 Leather restraints.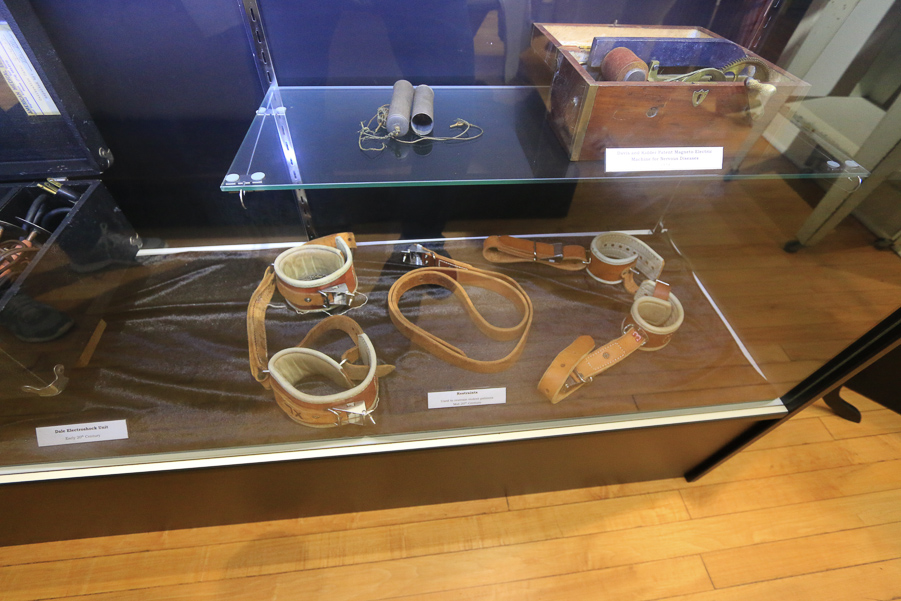 Electric shock therapy machine.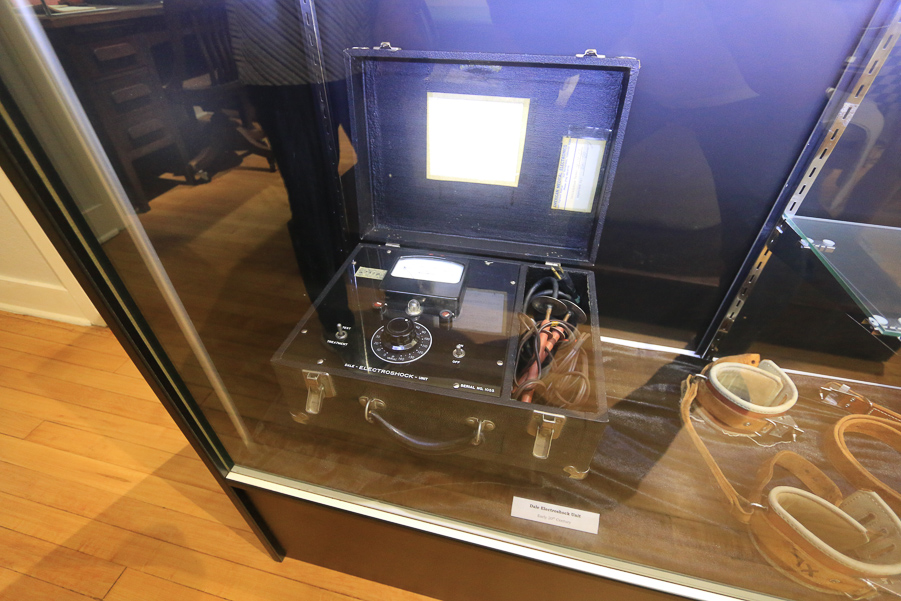 Straitjacket.
This is a scary one, a transorbital lobotomy pick. This is what did in Randle McMurphy in "One Flew Over the Cuckoo's Nest."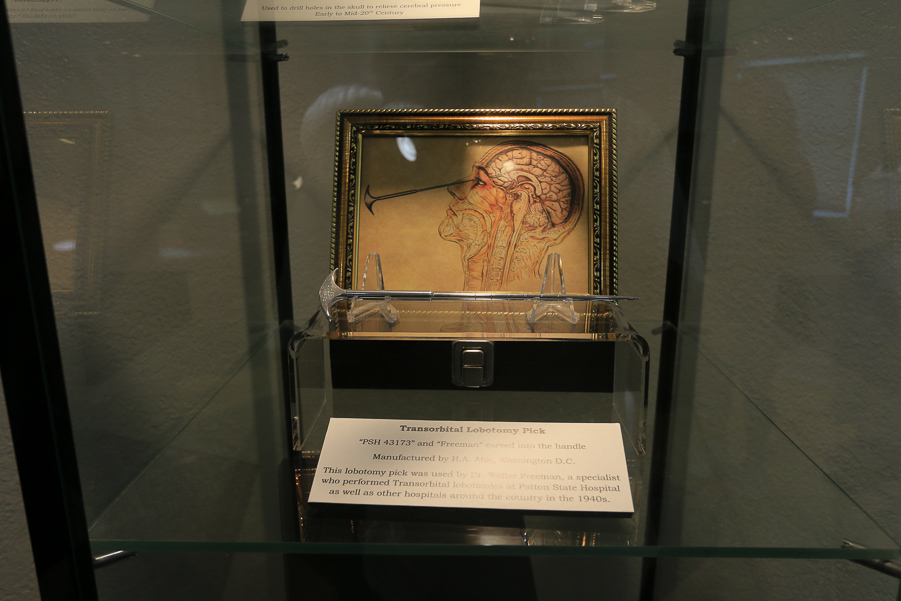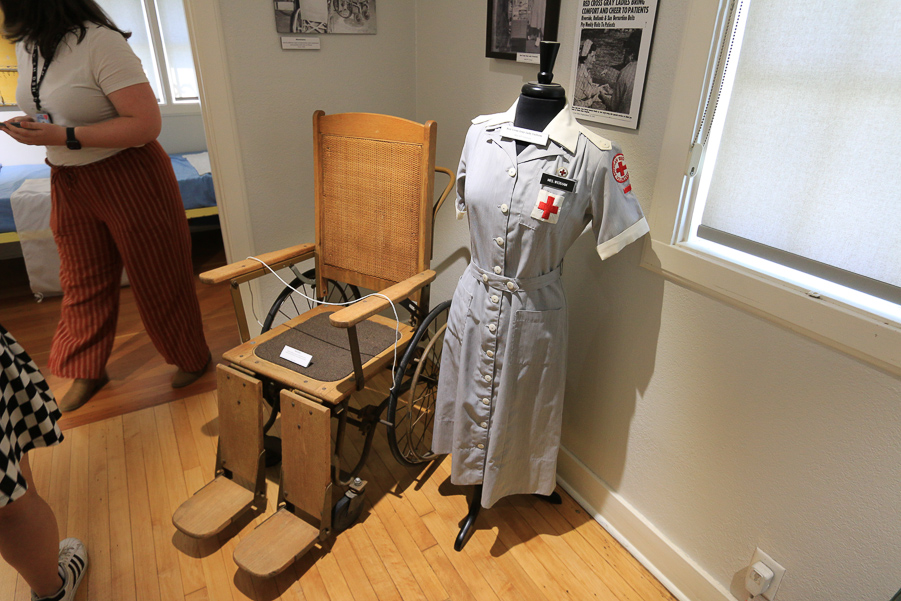 This was a typical patient's room. Now there are four patients to a room.
This was the contraband found in one patient's room in 1960.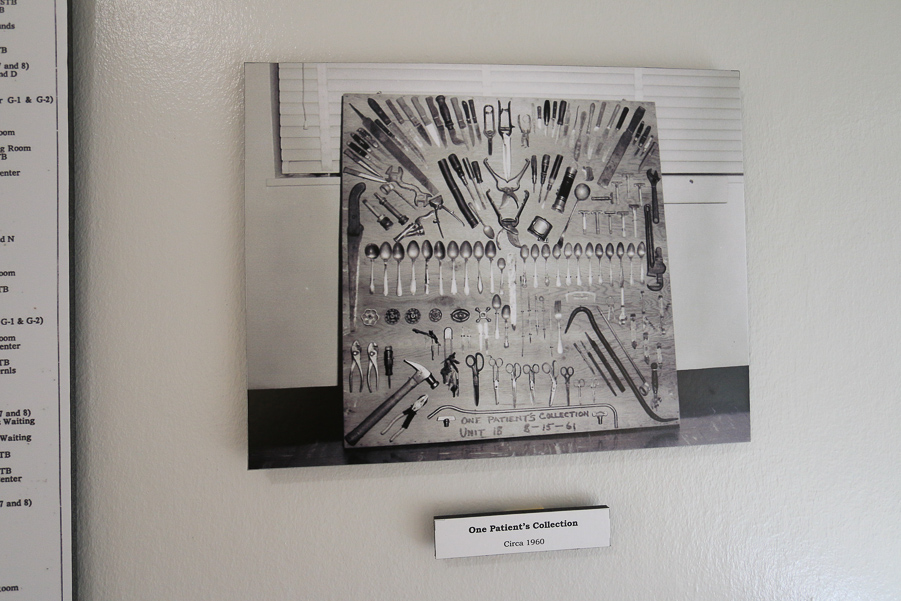 A 1968 ad for an employee's event at Disneyland.
I should have come alone, the whole place gave the Judy the creeps.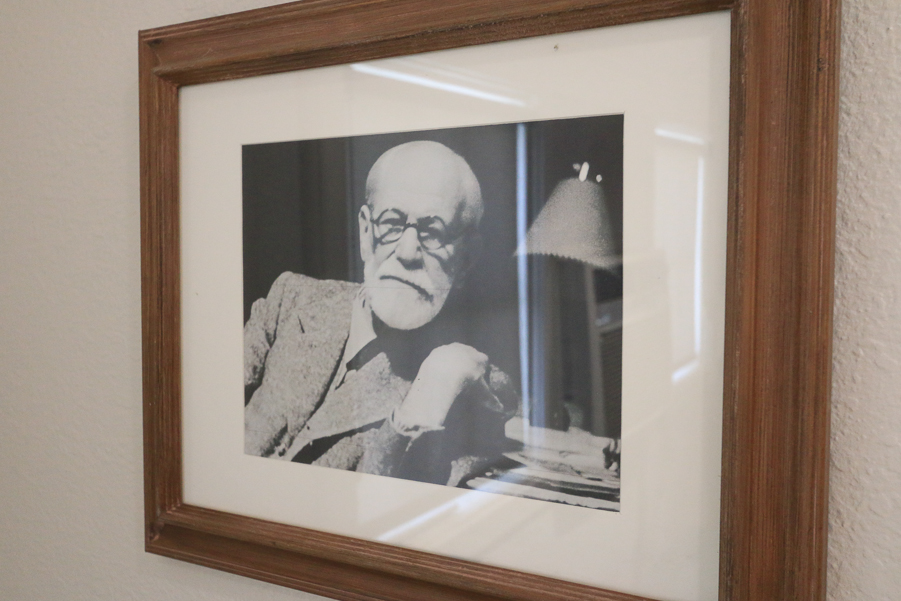 Since our tour didn't start until 1:00 PM, we ate home today with Subway sandwiches, not very exciting compared to other adventures.