December 9, 2015 - We headed into the desert today to visit the General Patton Memorial Museum. The Museum, located in Chiriaco Summit, California, was erected in tribute to General George S. Patton on the site of the entrance of Camp Young, part of the Desert Training Center of World War II. Though Patton spent less than four months at the Desert Training Center, his establishment of the training grounds directly impacted more than one million troops.
This exhibit is of "Trench Art," which are shell casings sculpted by soldiers hunkered down in trenches during World War II.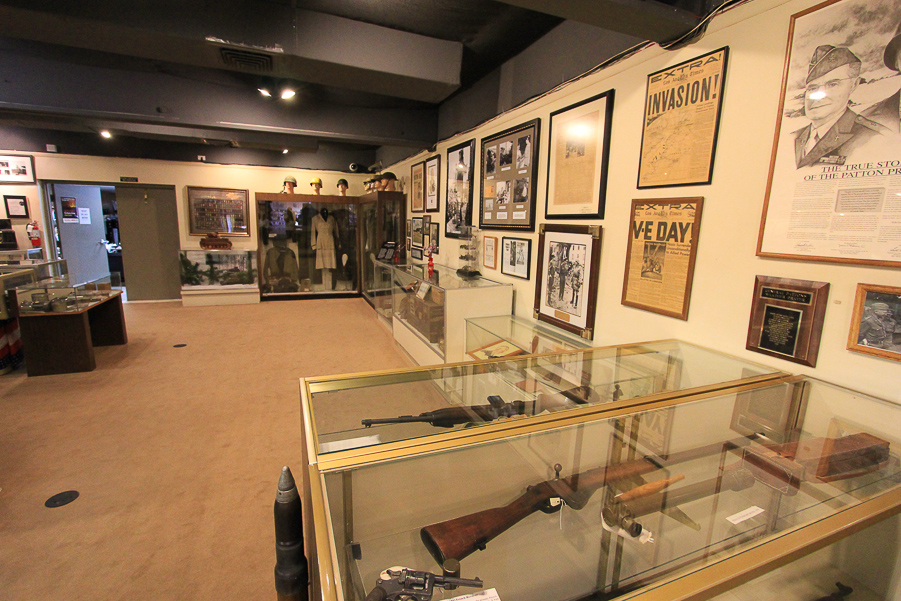 This picture was taken in February 1945 in France showing, from left, General Omar Bradley, Eisenhower and Patton.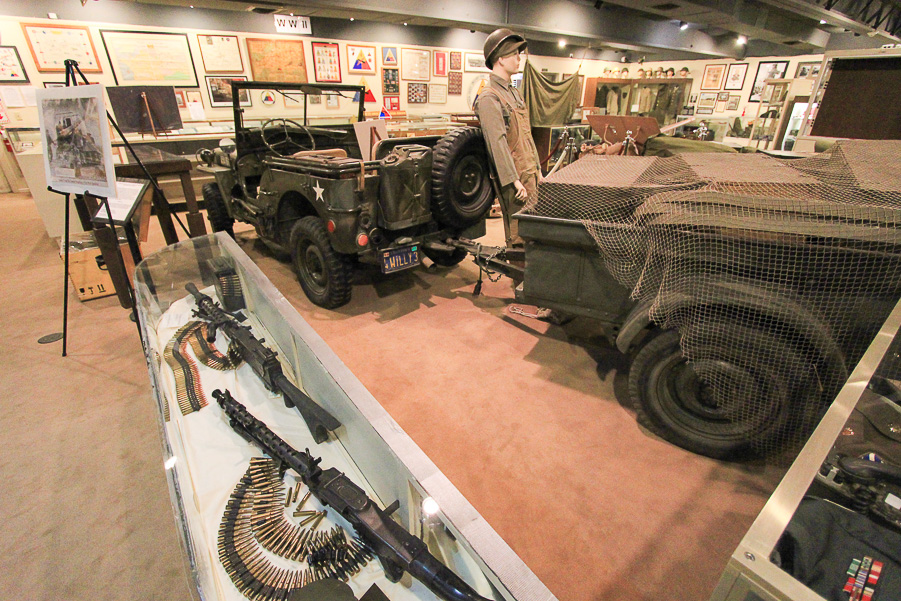 On the grounds outside the museum we saw the largest collection of tanks that we've ever seen up close.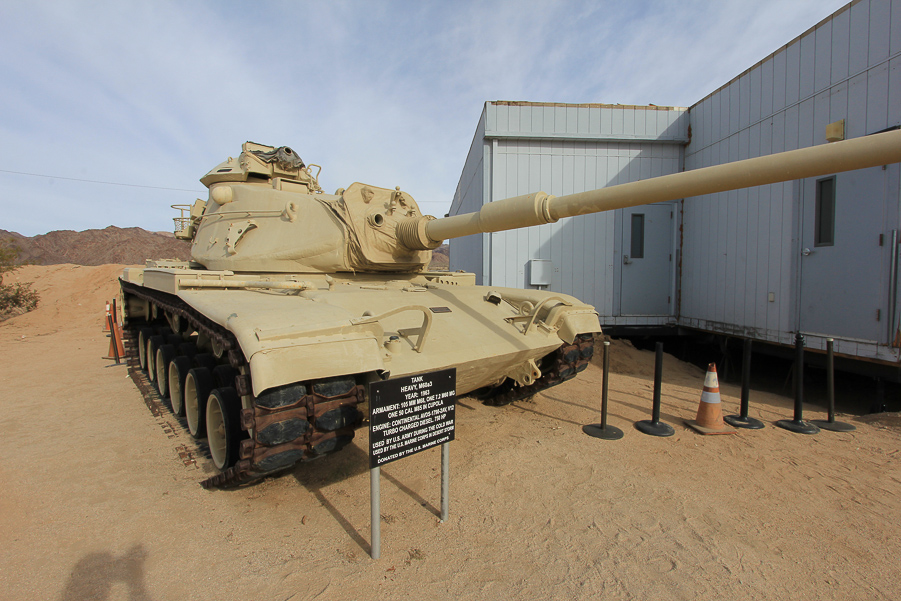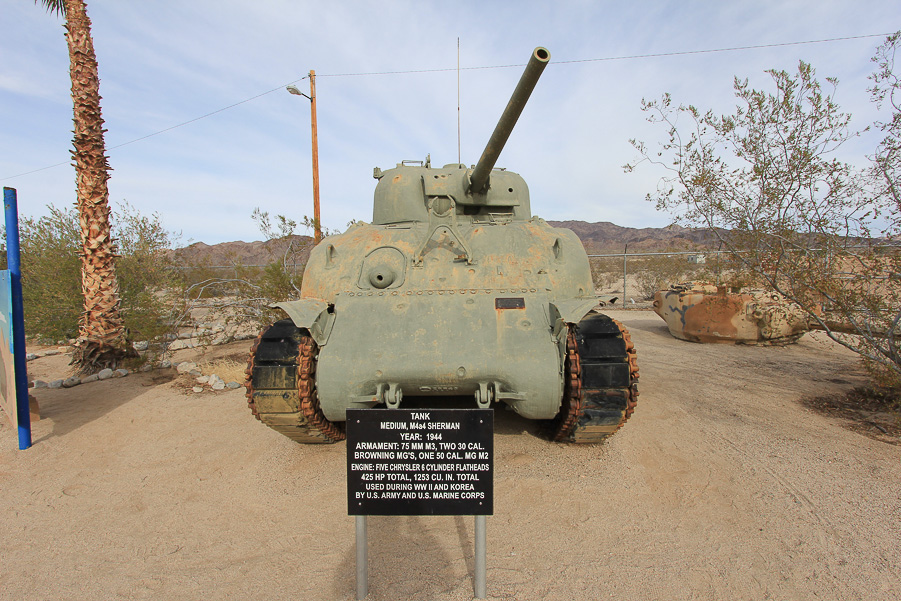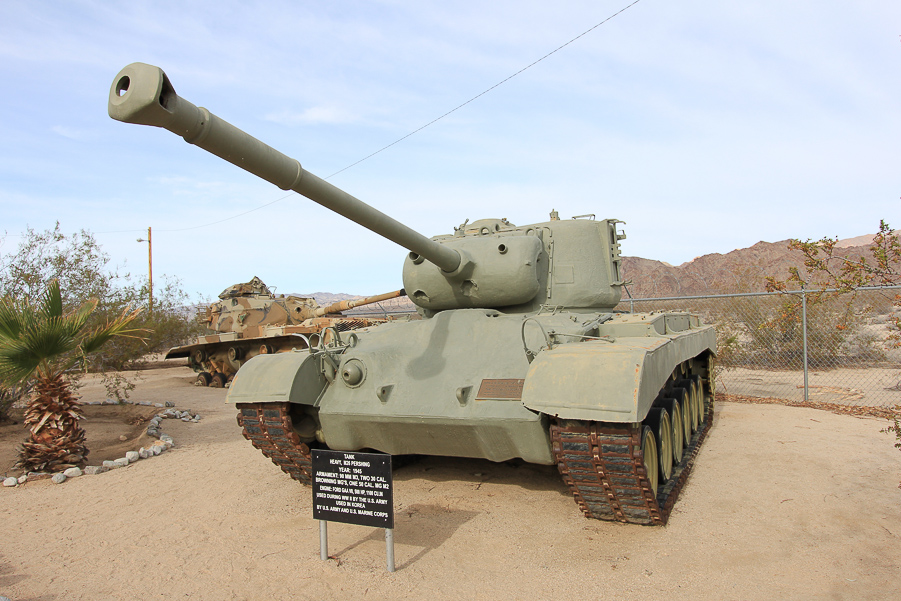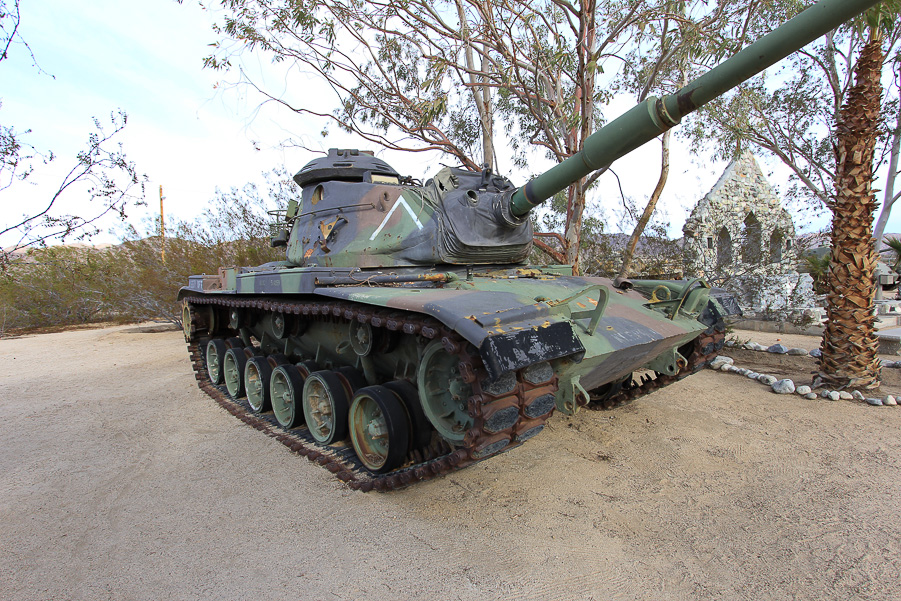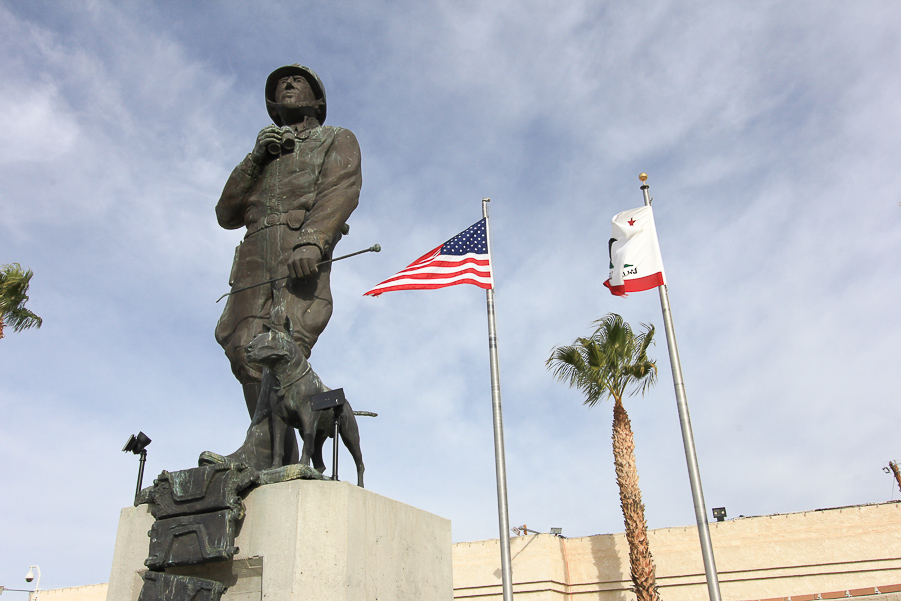 After the museum we headed back west for lunch and our first stop was the Fantasy Springs Resort Casino. The restaurant wasn't open yet so we gambled to kill some time. What Judy lost, I won, so we both had fun and it didn't cost us anything. Since the restaurant still wasn't ready to serve lunch, we headed into Indio and had some hamburgers at Applebee's. Then we went to the cathedral of dates, Shields Date Garden. It's a good thing that we both had eaten since the free samples here are endless! It was a great day.