September 27, 2018 - Today we were in Pasadena to see their iconic City Hall. It was designed in the 1920's and was clearly influenced by the "City Beautiful Movement." The exquisite 1927 landmark exhibits Italian Renaissance and Spanish influences with its red tile roof, ornate fountain, and lush garden courtyard. City Hall is a rectangular building outlining a spacious court. It's exterior is 206 feet tall and it spans 351 feet north and south and 242 feet east and west. There are 235 rooms inside. It is a masterpiece.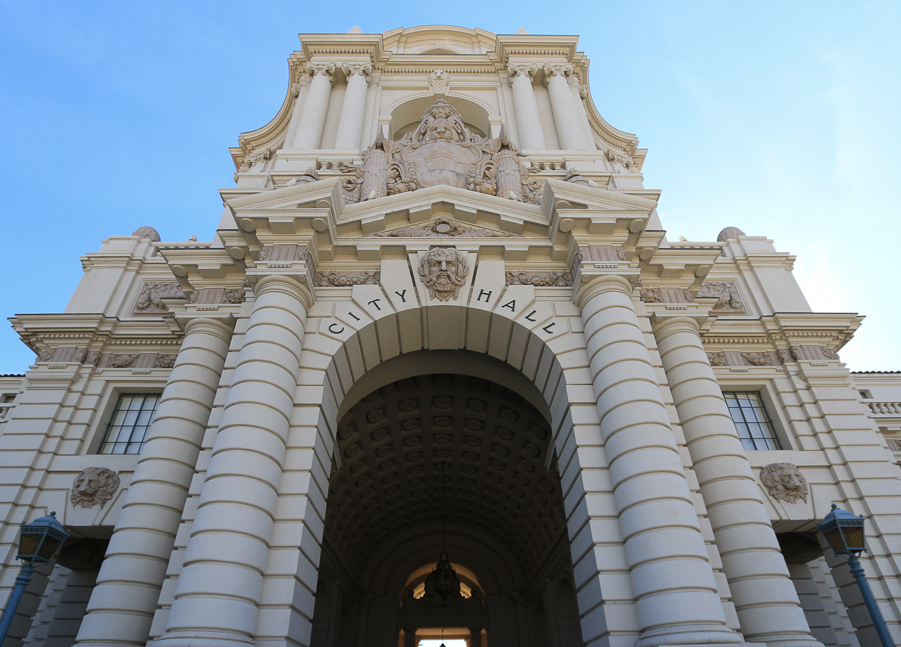 Staff from the City Manager's office opened up the City Council Chambers for us.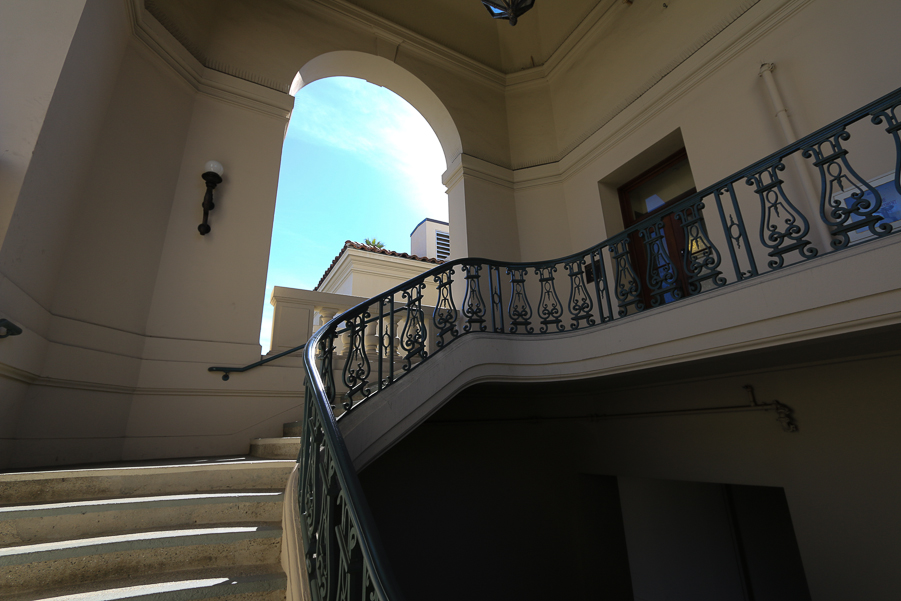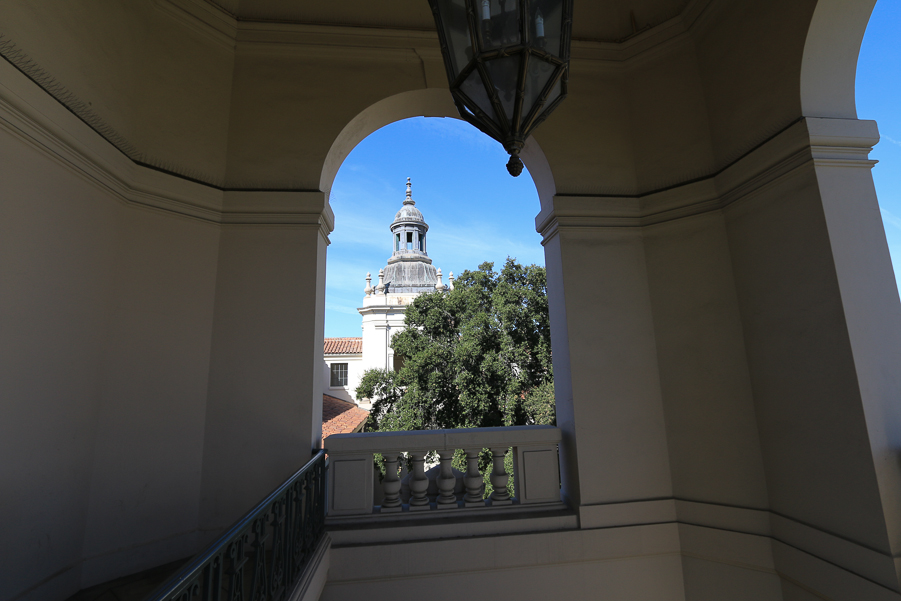 Here we're on the "bridge" that completes the square, the fourth side of the building was never built.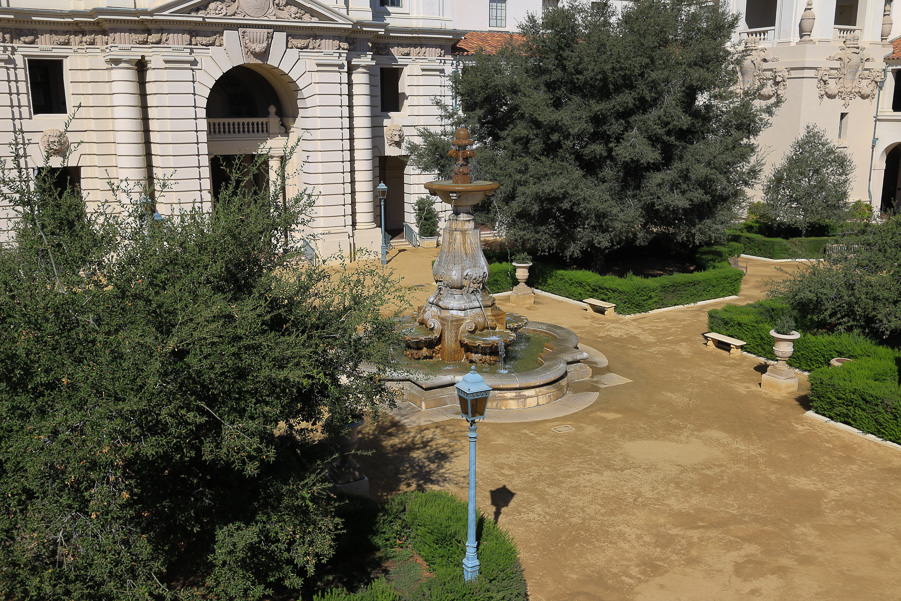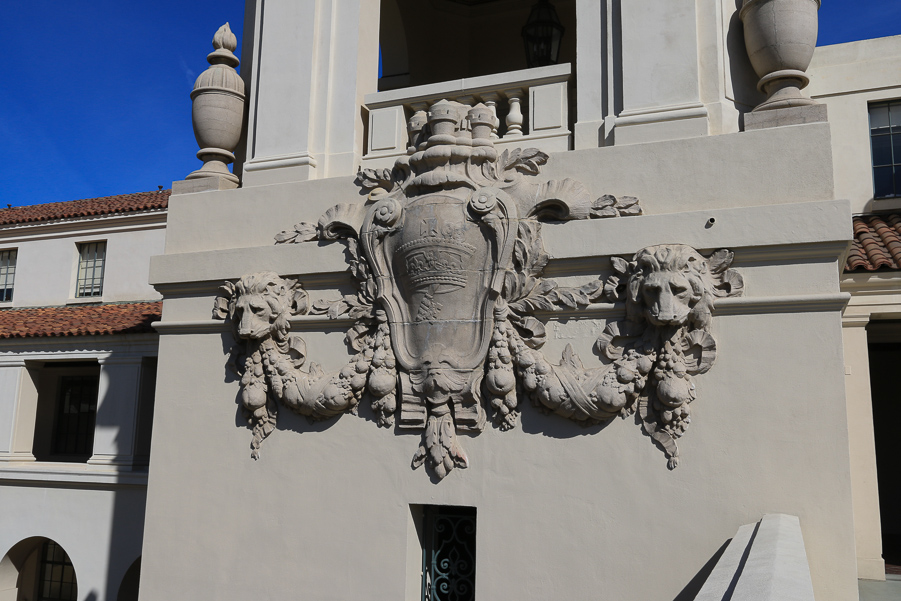 The bridge is on the left, built over a series of archways.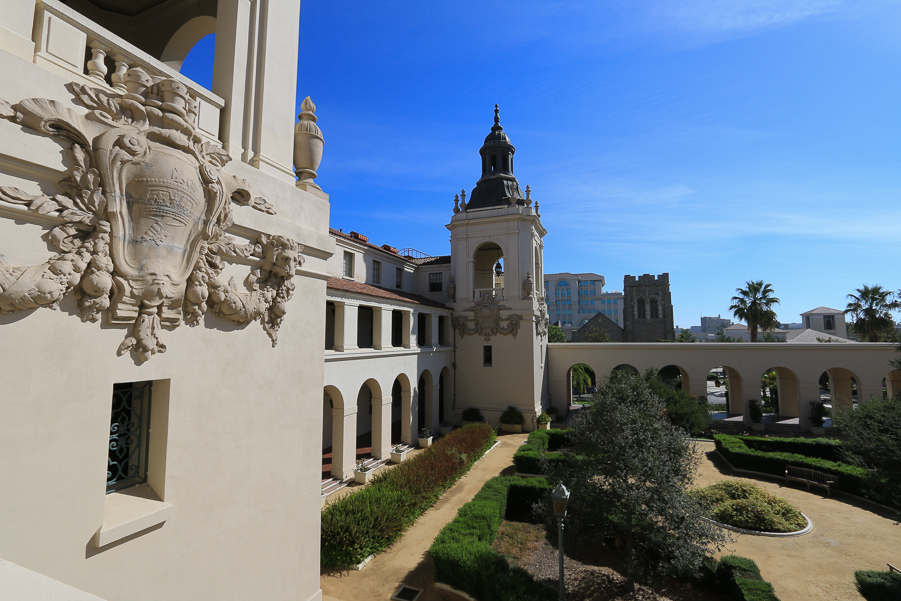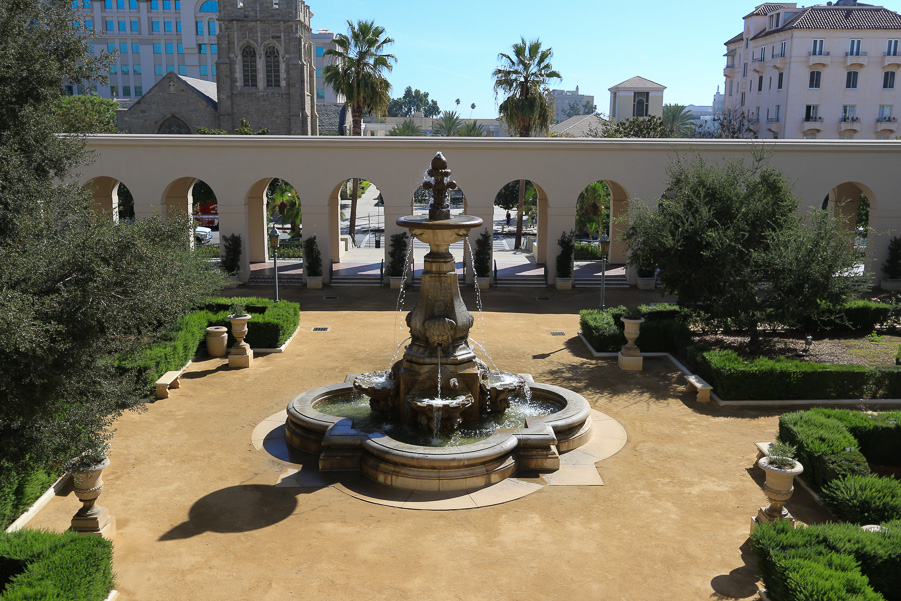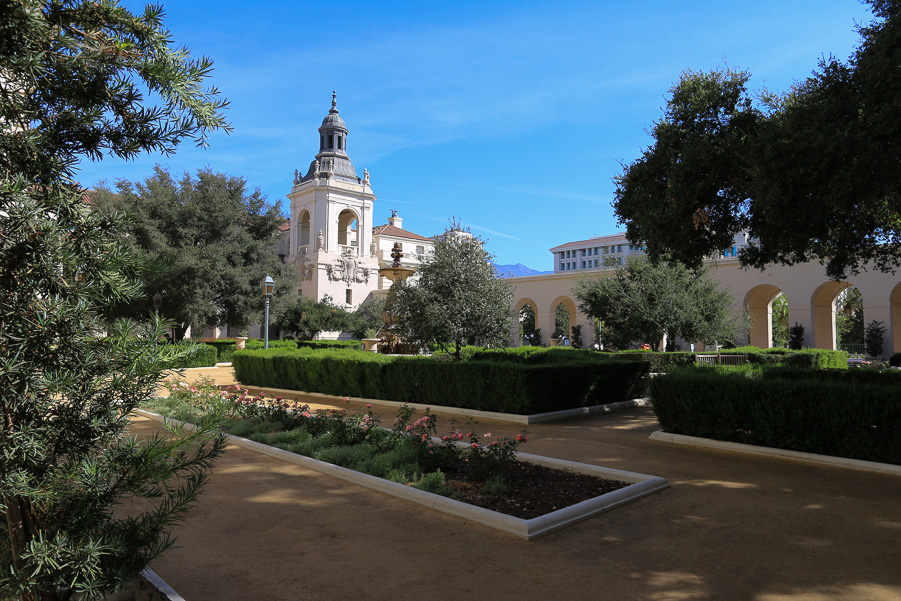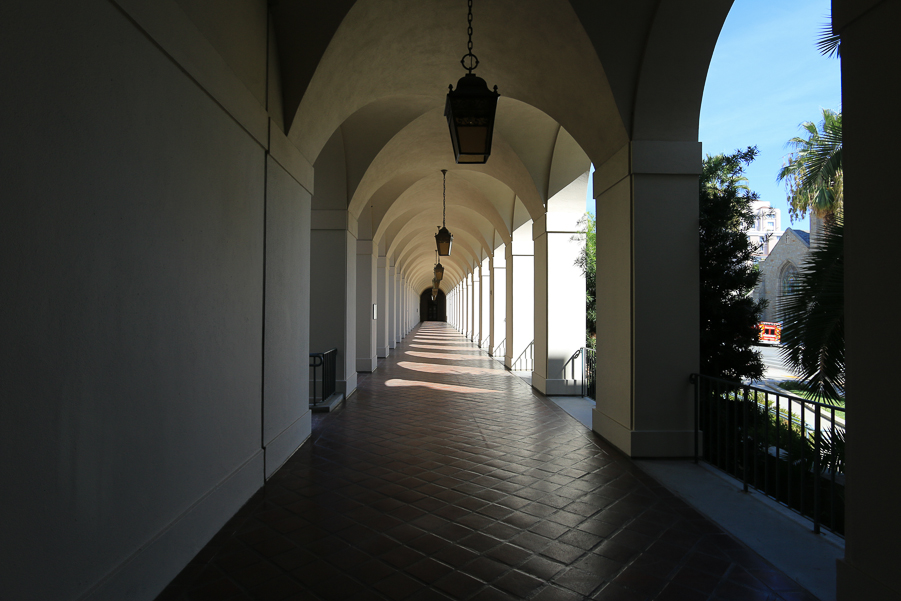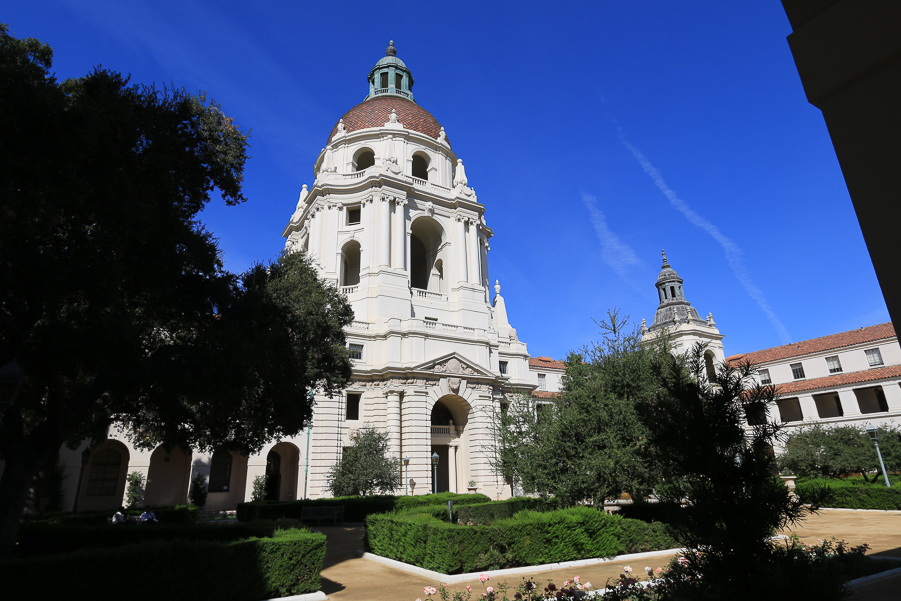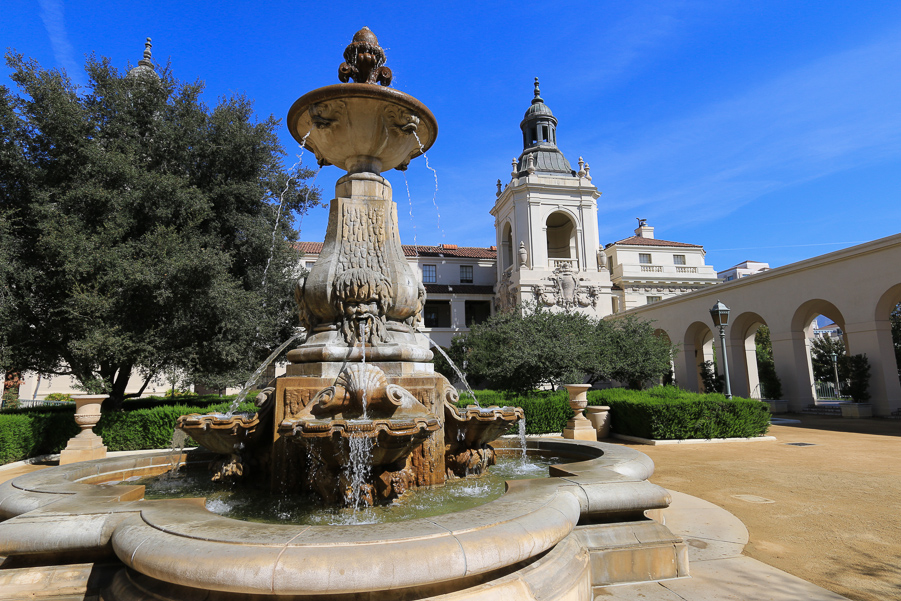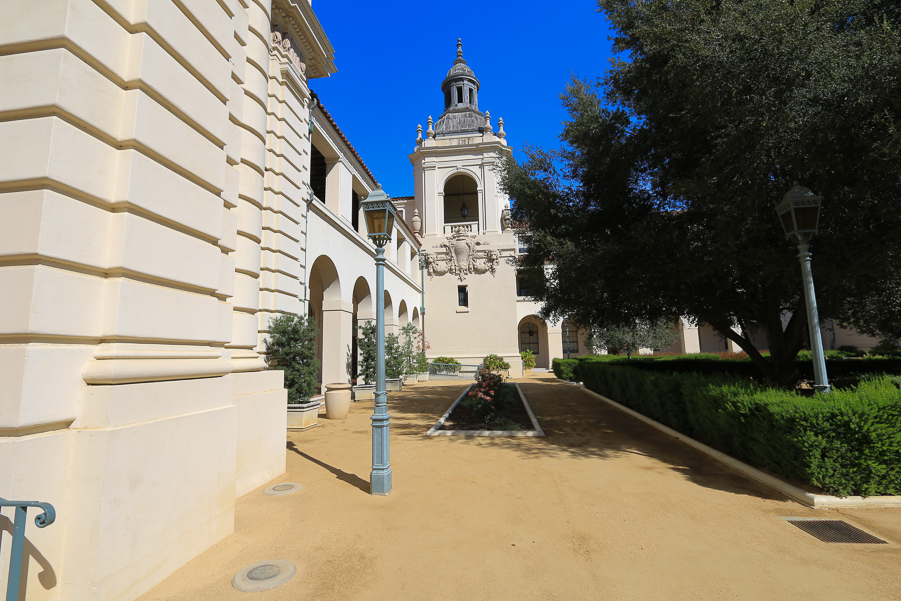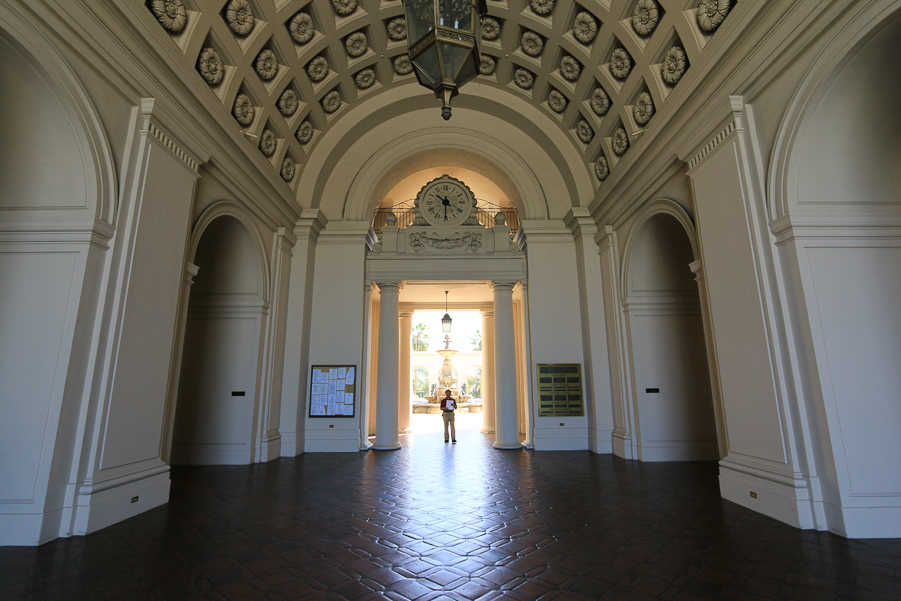 We've driven by here frequently, but now we know how beautiful it really is.
After City Hall it was time for lunch at Din Tai Fung in nearby Arcadia. We had come here earlier this year and wanted to savor it again.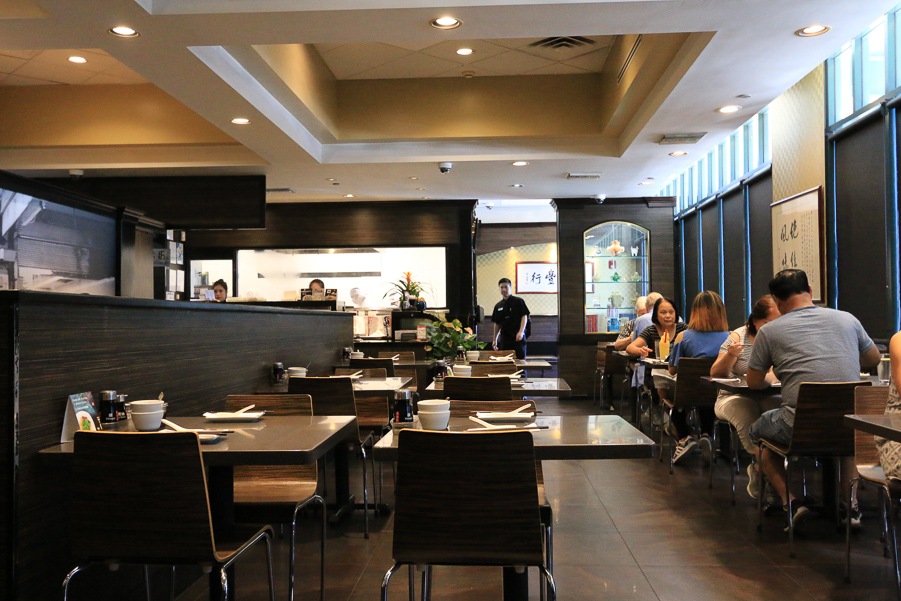 These are crab and pork dumplings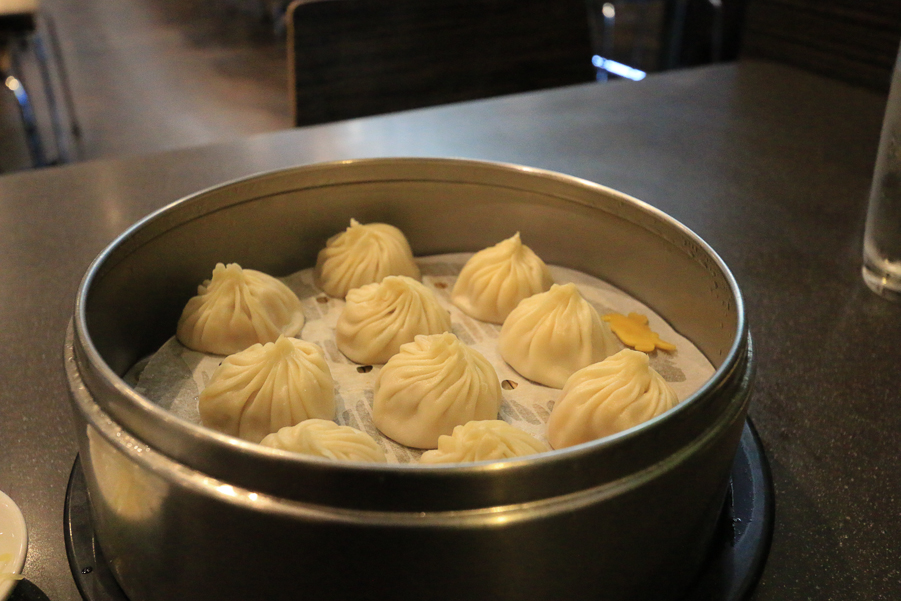 These are sesame noodles.
These are pork and vegetable pot stickers.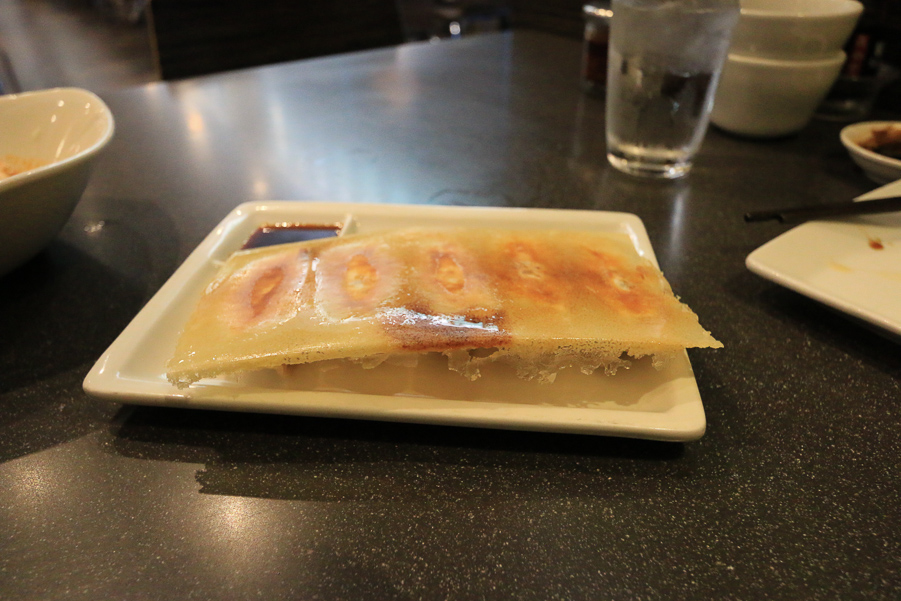 We topped off our feast with their delicious chocolate dumplings. Yum!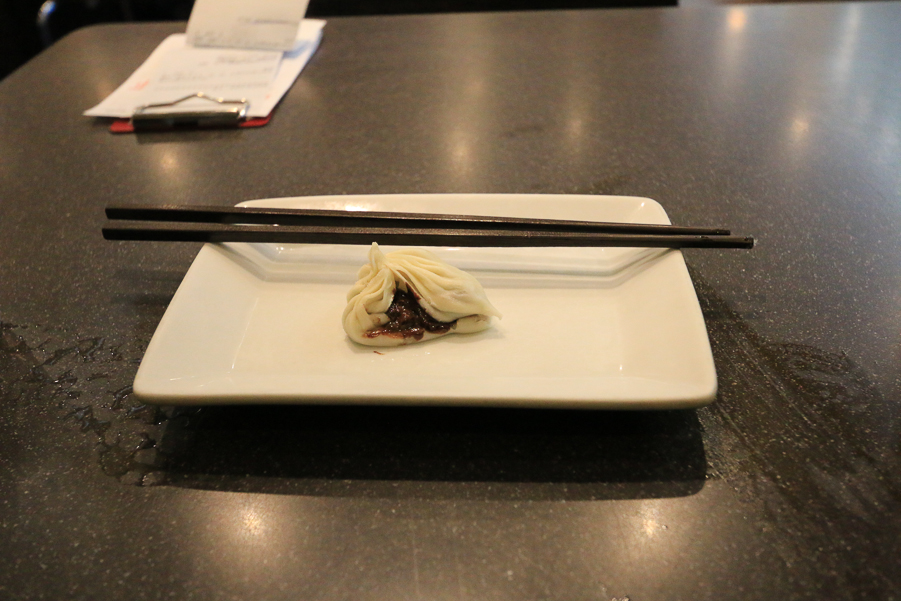 The adventure continues! After lunch we drove back to Pasadena to see the Peekaboo Gallery and their special exhibit "Friendly Skies: The Art of High Altitude Travel." The gallery doesn't open until 1:00 PM and the exhibit will only run for less than another month, so today was the day to see it. Their program states:
"Join Peekaboo Gallery as we embark on a flight of fancy as The Pop Culture Time Machine celebrates the rich, 100 year history of commercial air travel. Visitors and collectors will have access to an extraordinary gathering of rare artifacts of a by-gone era, when air travel was an adventure of luxury and style. See the gallery transformed into a an international jetport with displays of high fashion couture, dynamic industrial aircraft models and eye-catching travel posters which evoke the graphic spirit of their chosen subjects with adventurous impressionism. In a world of cramped seating, non-existent amenities and shoeless security checks, step back in time and delight in the luxurious style of commercial air travelís fabulous past."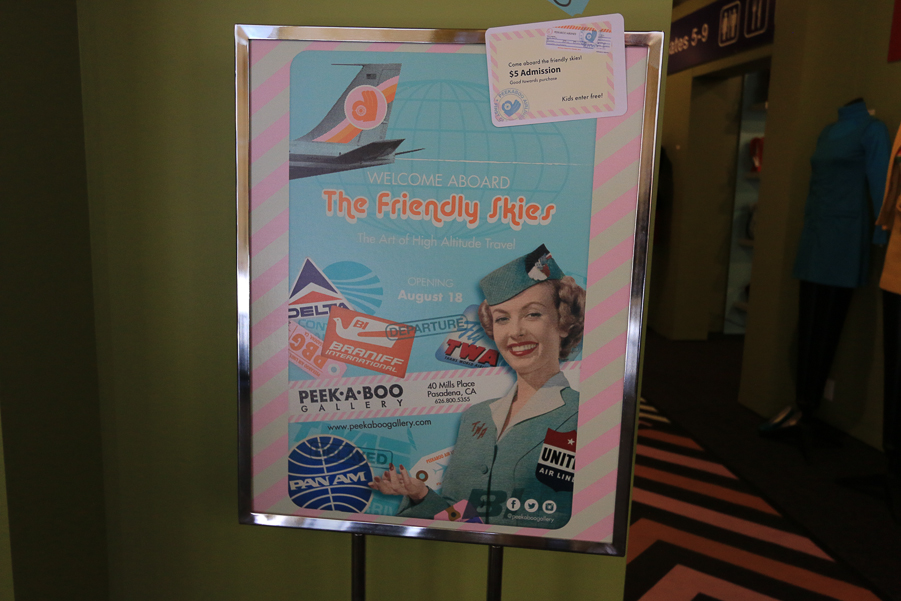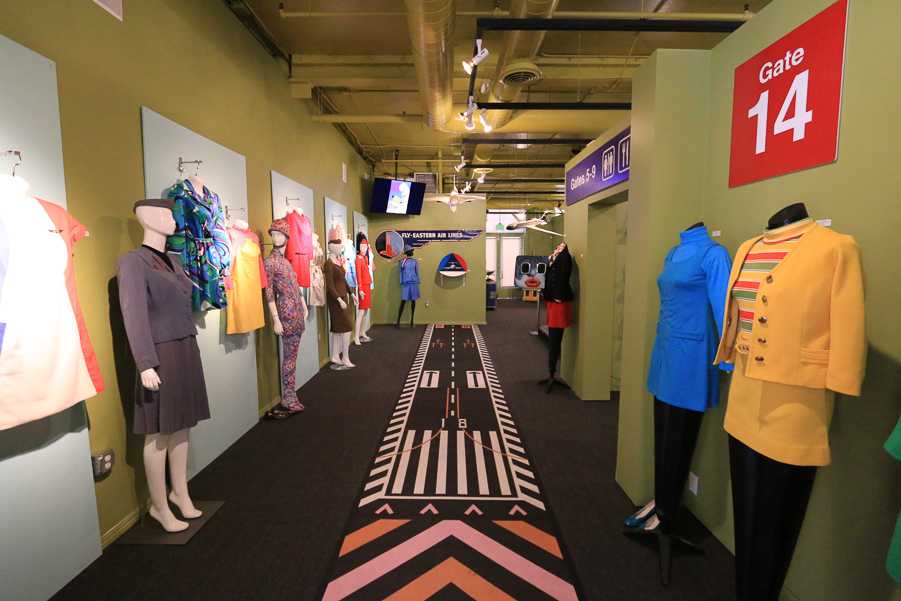 This is what stewardesses wore in 1940 for TWA.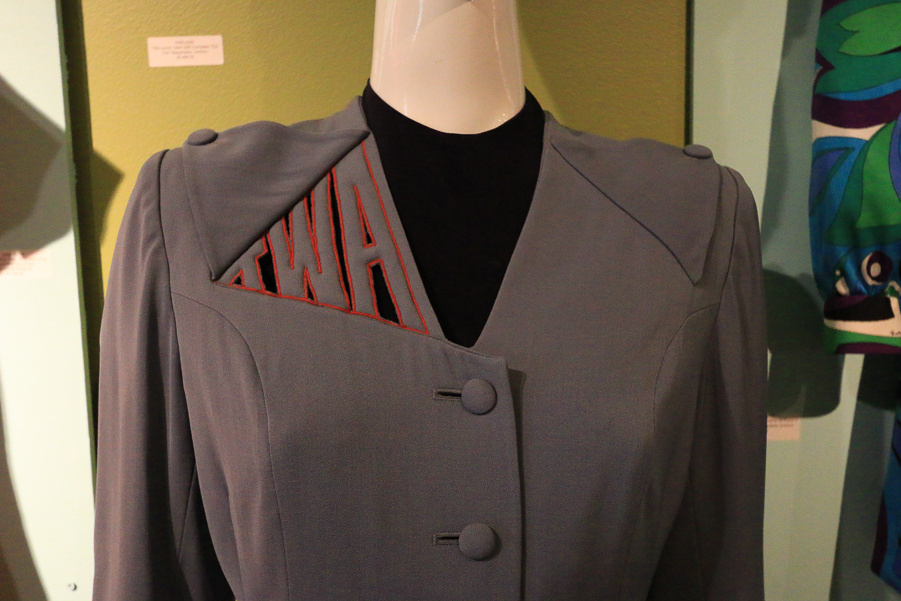 This Continental outfit was very distinctive.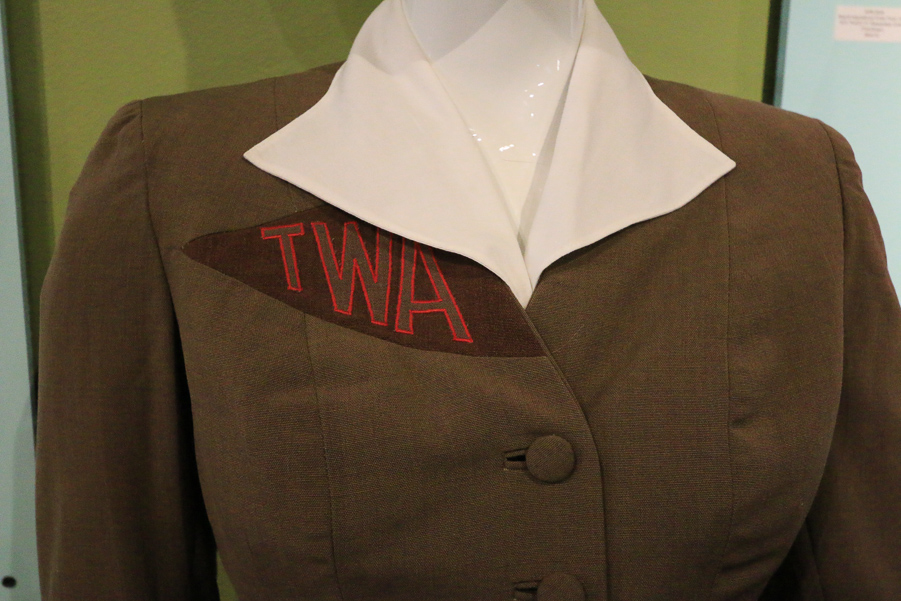 There was even a portion of a Pan Am fuselage on the floor.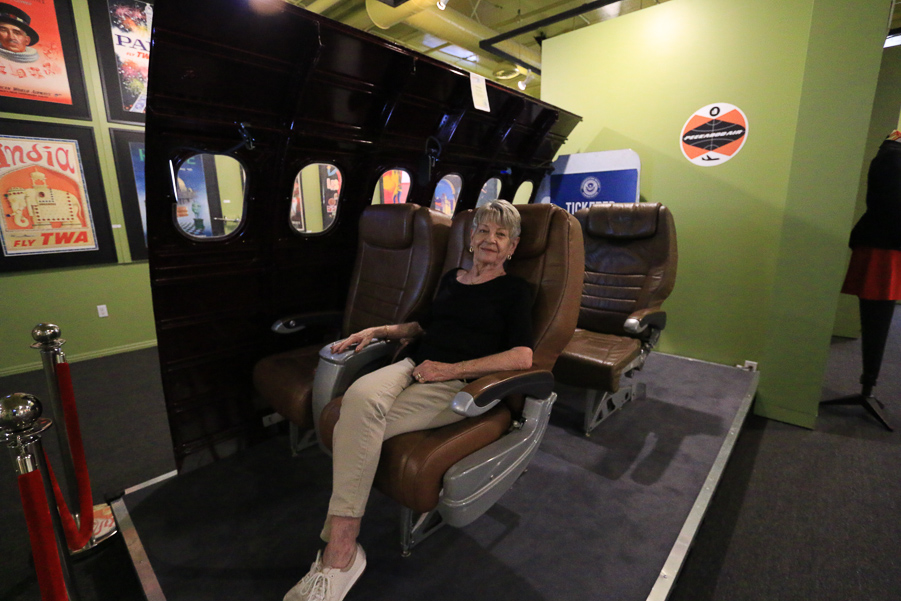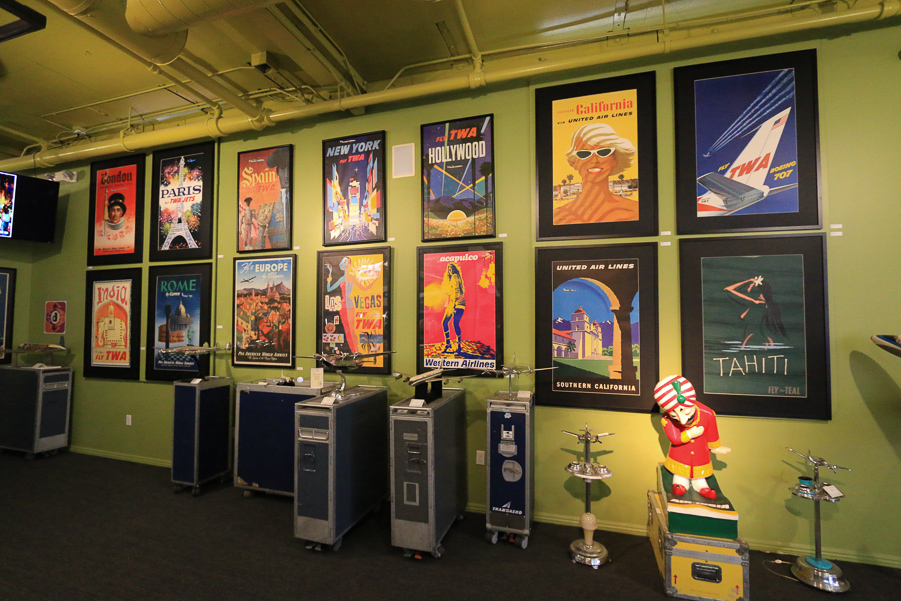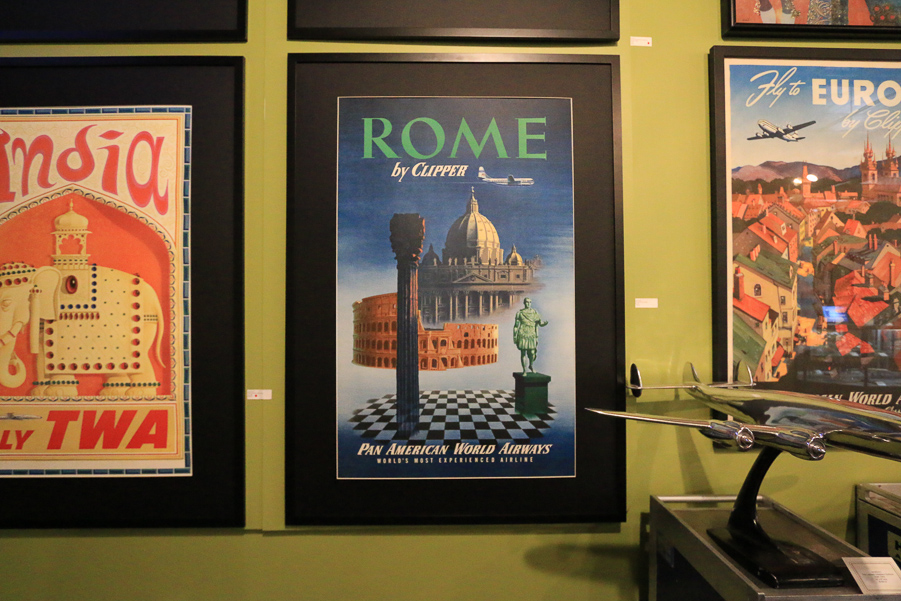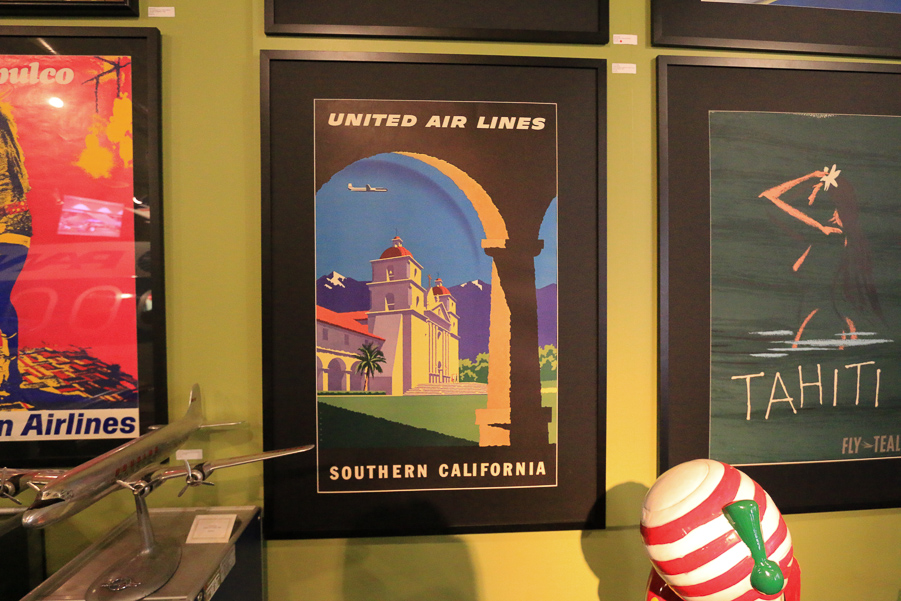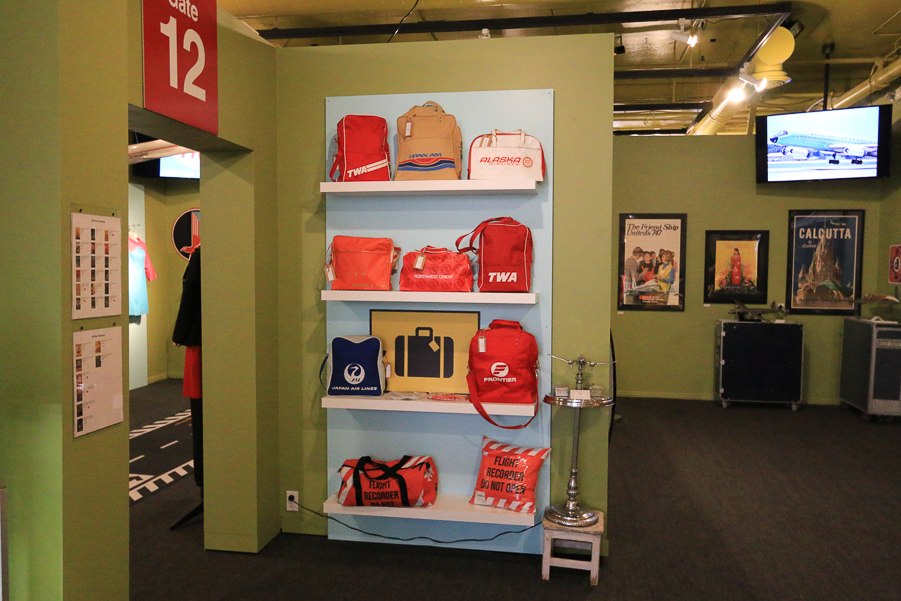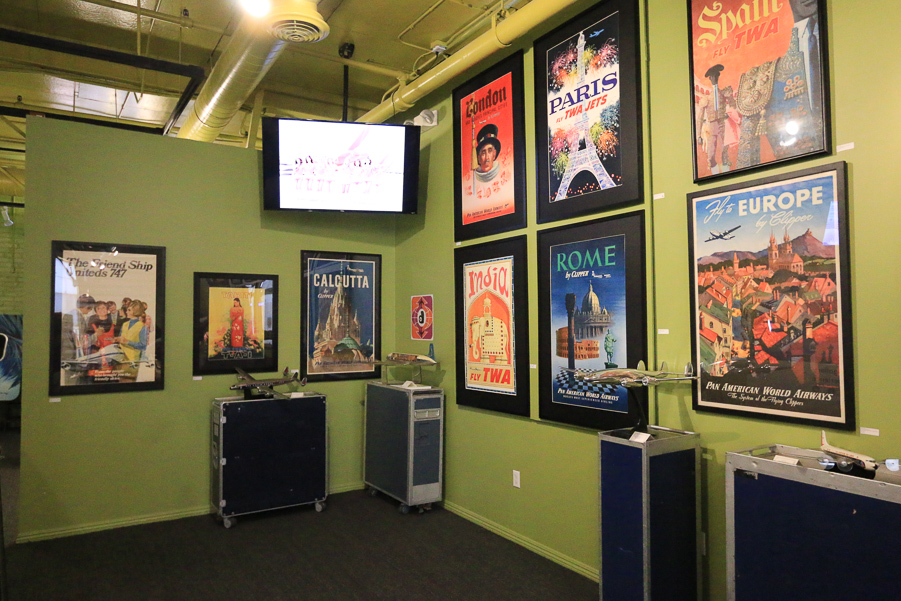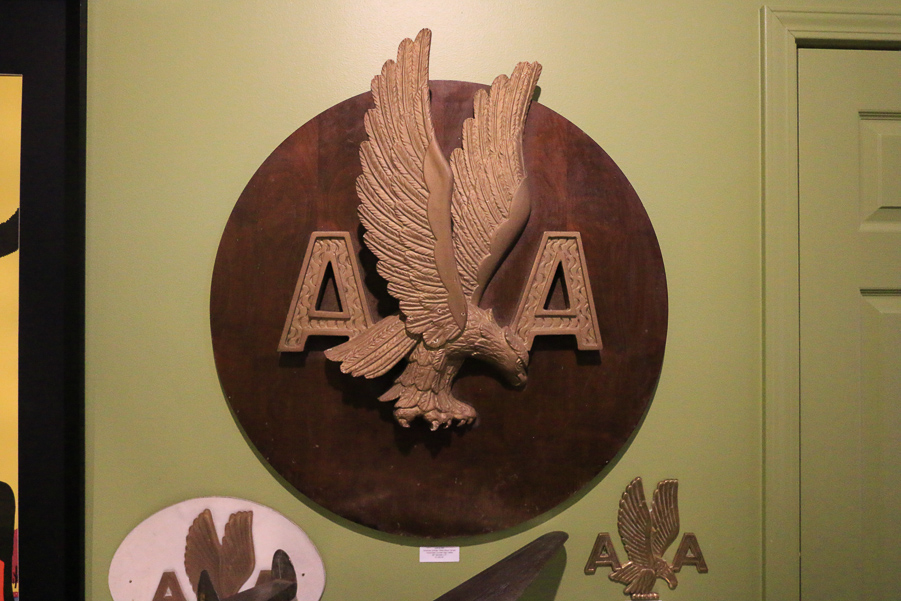 Peter Max for Pan Am and American Airlines on the right.
This Braniff harlequin outfit blew me away.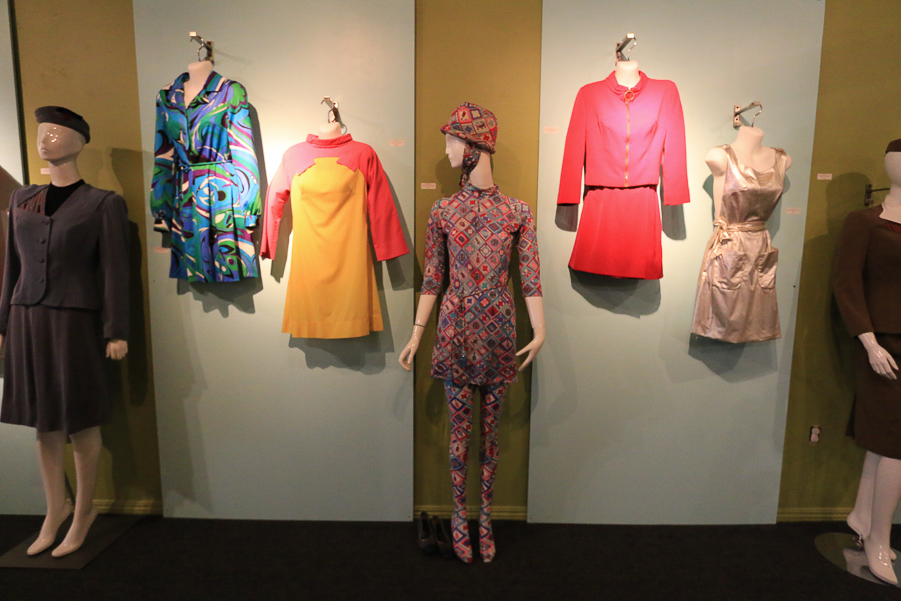 Even Aeroflot was represented.
Everything here is for sale and a large number of items have already been sold, like this great $3,000 poster.