August 5, 2023 - Saturday - Today we were in the West Adams Historic District of Los Angeles to see the Velaslavasay Panorama. Drawing on the illustrious history of the great panorama paintings of the 18th and 19th centuries, the Velaslavasay Panorama is an exhibition hall, theatre and garden dedicated to the production and presentation of unusual visual experiences, including those of the 360-degree variety and linear moving panoramas.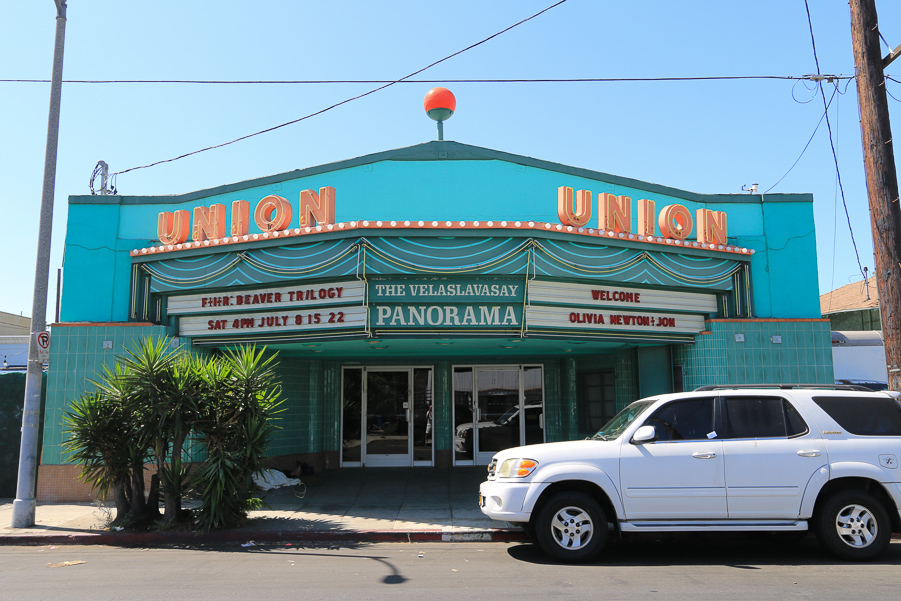 The stage and front seating of the Union Theater are still in use.
The gardens out back are quite serene.
You ascend from the main floor to the panorama viewing platform via a spiral staircase.
The current exhibit is called Shengjing Panorama. It is a 360° painting of Shenyang city in the years 1910-1930. The painting has a circumference of 90 feet and is about 6 feet in height. It is the first panorama created by artists of the People's Republic of China and the United States.
There's only one seam in the painting and both ends are a perfect match.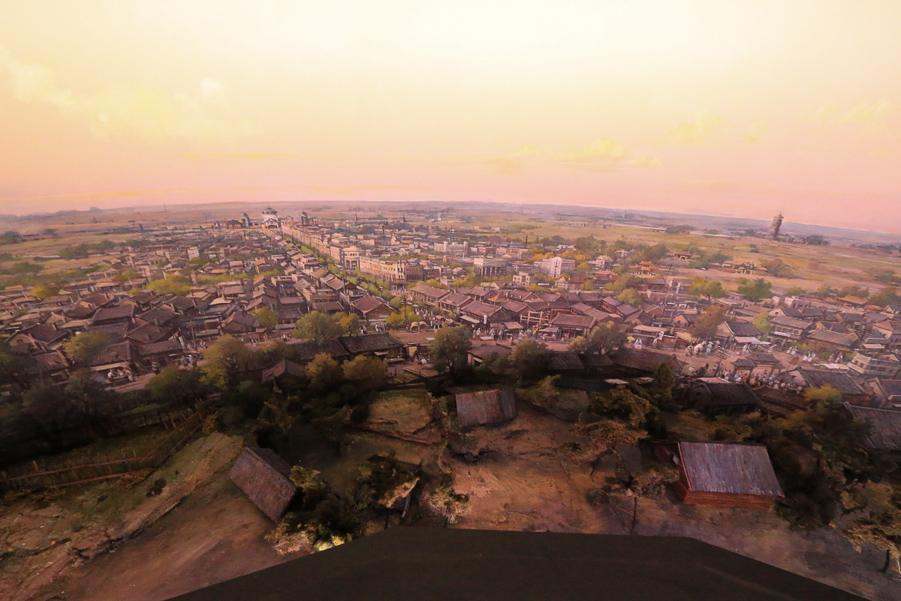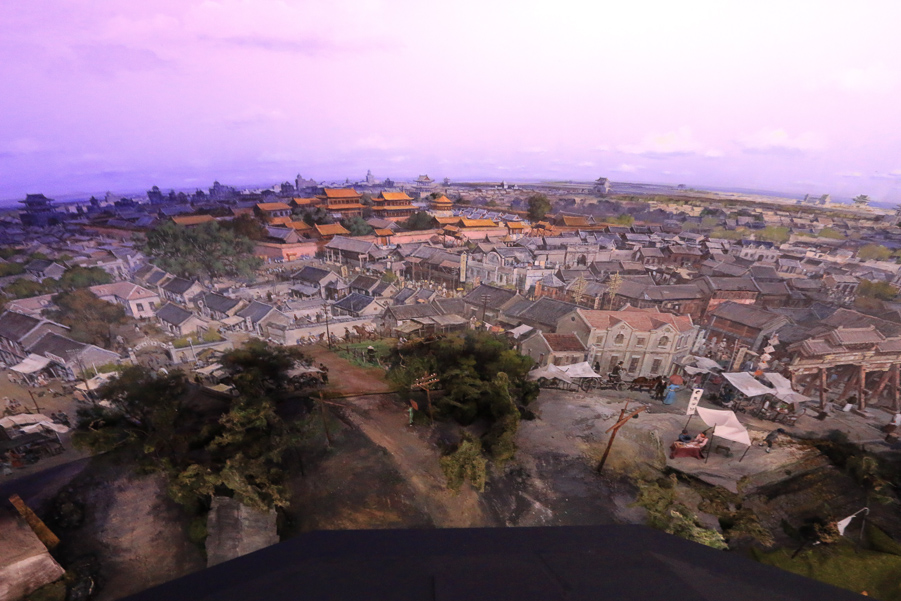 The painting was all done in China and the 3-D sculptures in the foreground were done by the Americans. You can see the curving bottom line of the painting.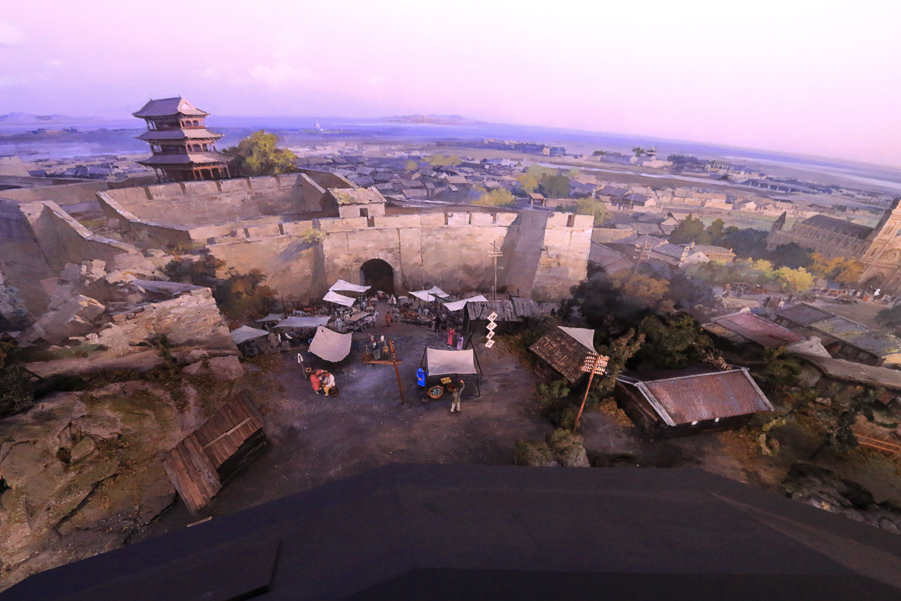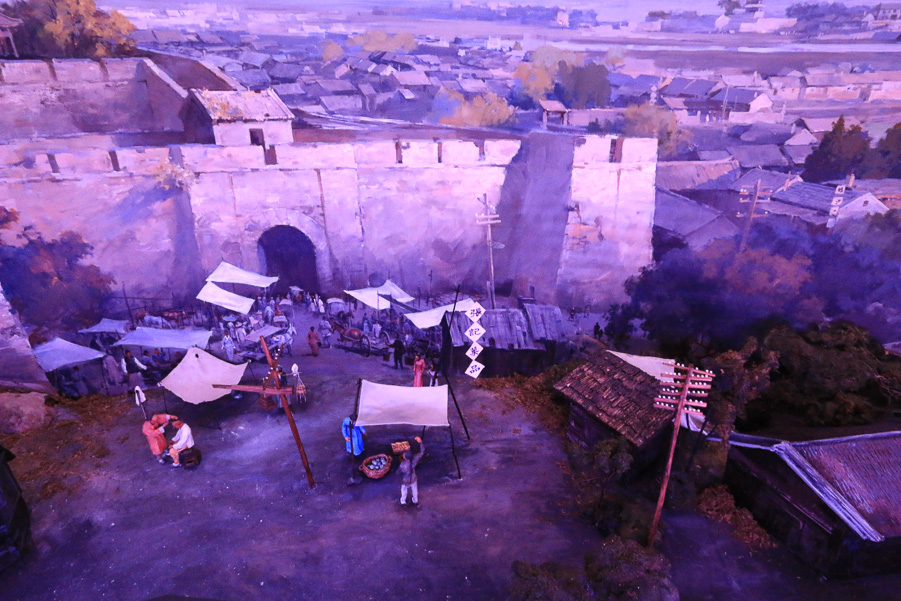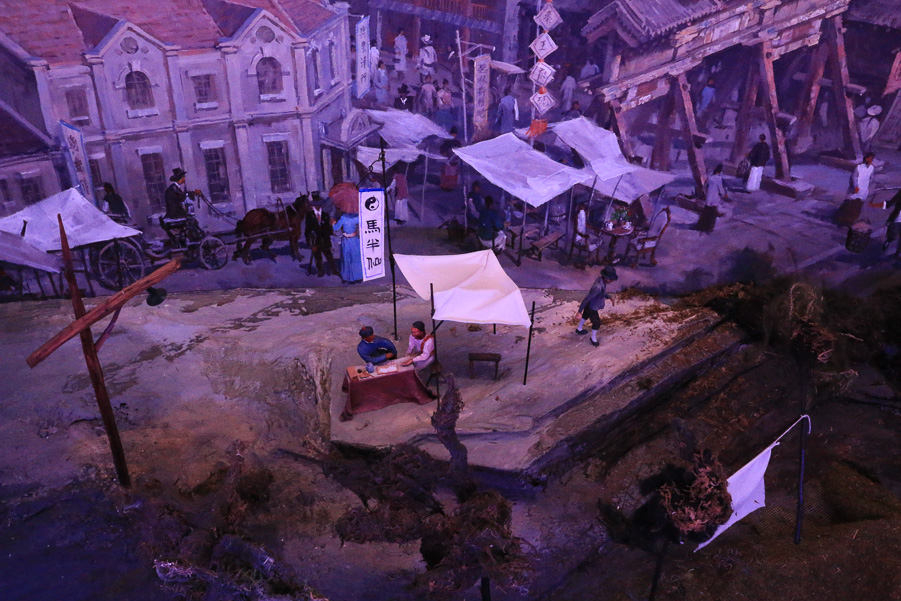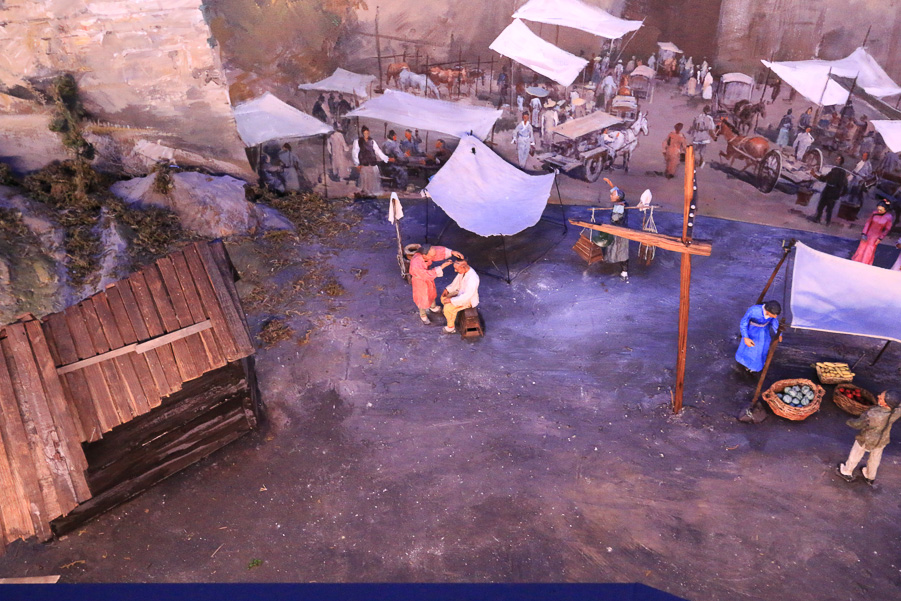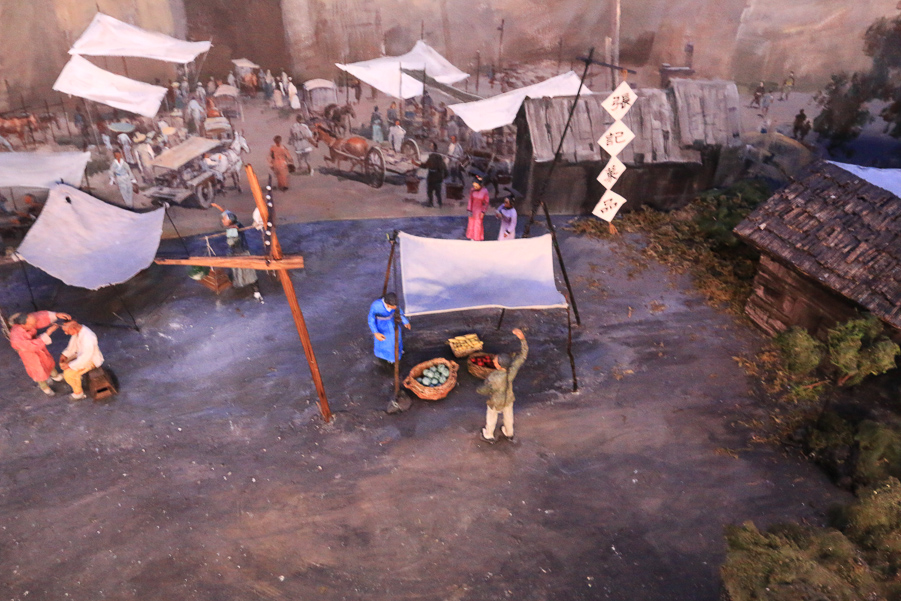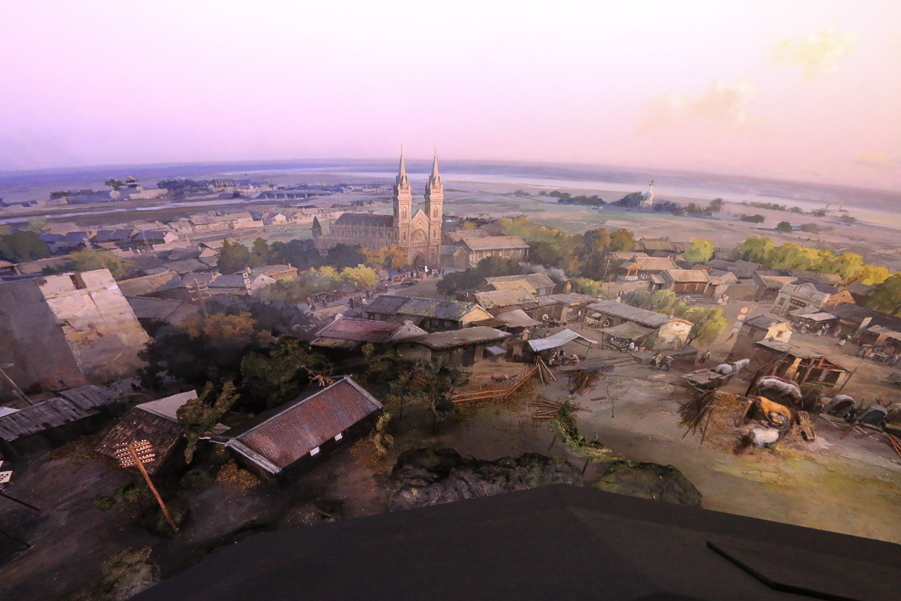 Here's another look at the one seam.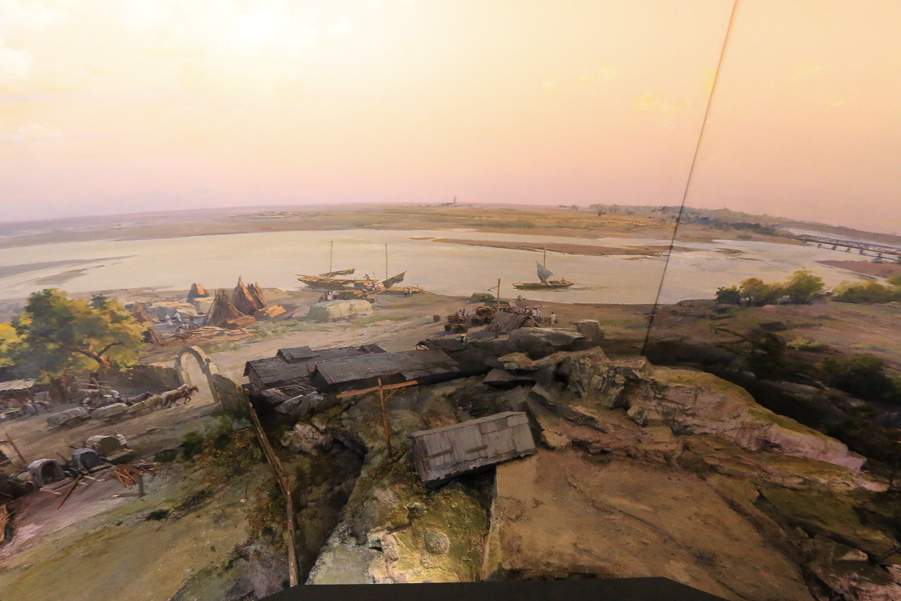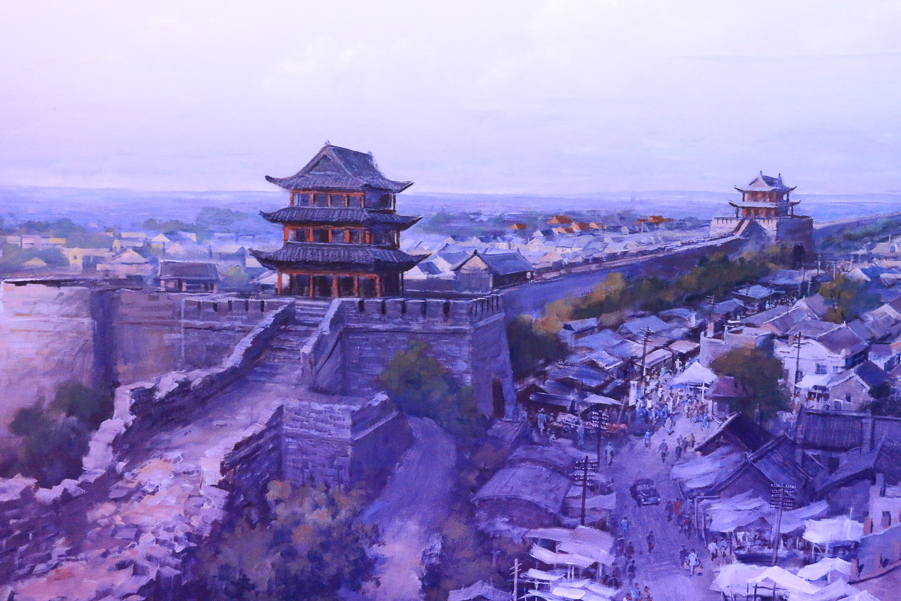 Here's Judy shooting videos on her iPhone, click here for a sample. It is a unique experience to see a panorama in the round.
Before the panorama, we stopped for lunch at Philippe The Original.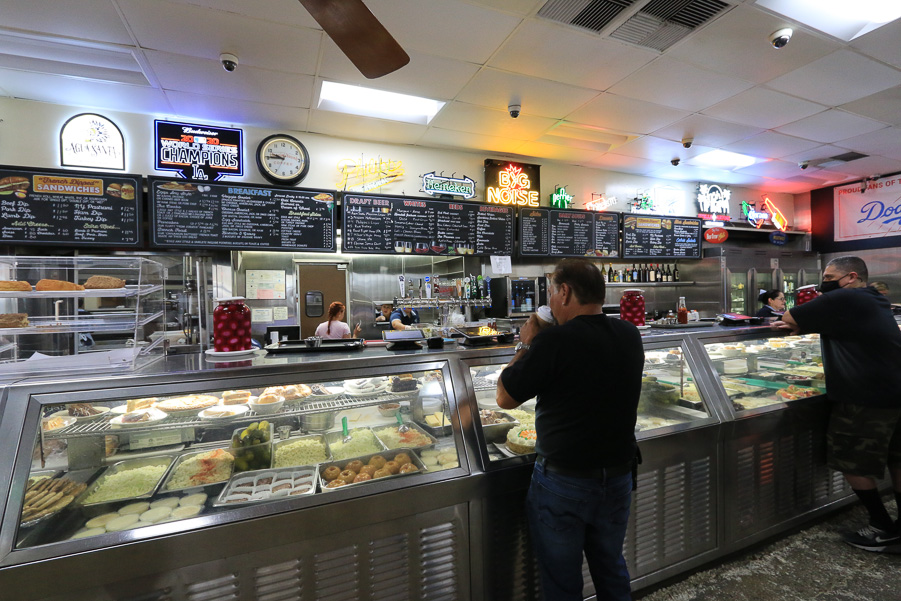 The food here is great. We both had their beef French dip "wet." Wet means that the sandwich is dipped twice, both top and bottom and a side of jus is served for further dipping. We also had sides of potato salad, pickled egg, lemonade and a custard pudding for dessert.