December 1, 2019 - Sunday - We took a short trip today to see the Panorama Point overlook here in Redlands. It has been recently restored to its 1936 original condition. The overlook offers a 360° view from its 2,187 foot elevation.
All of the mountain peaks were snow capped from the Thanksgiving storm.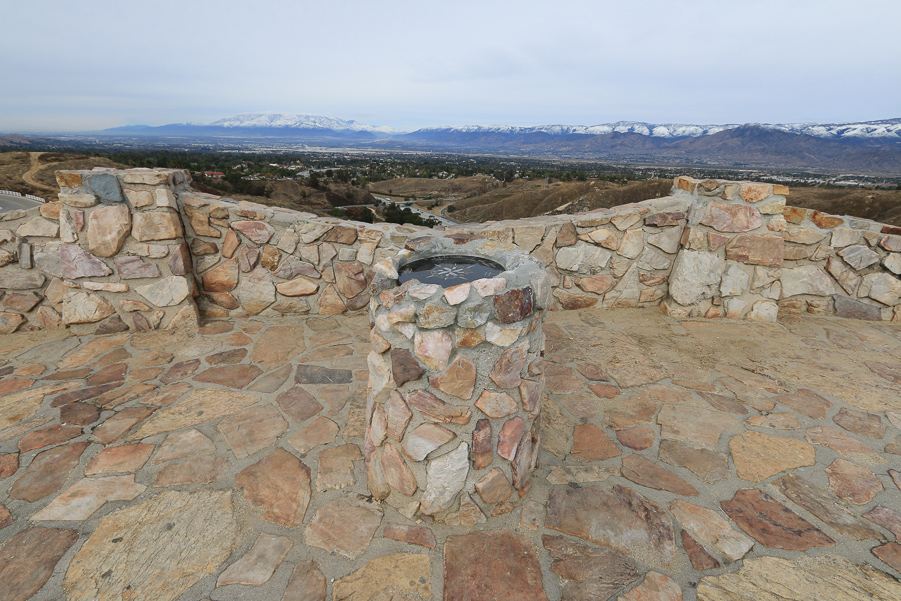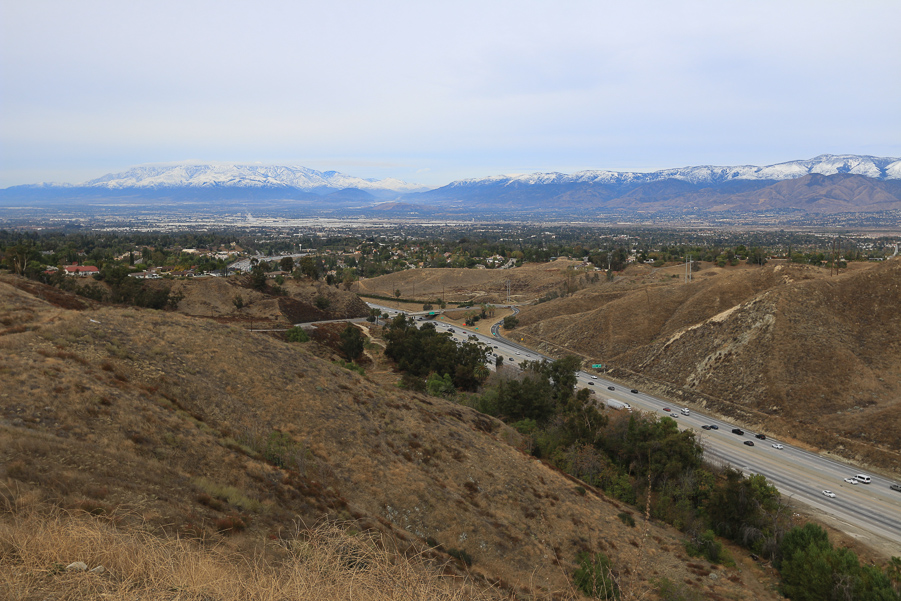 After Panorama Point we had lunch at a new restaurant in nearby Highland, CA, the Bear Springs Bistro.
We came because of good reviews, but we found out that their chef was very creative. For an appetizer we split their "Loaded Yucca Chips," which is crispy fried yucca chips topped with house made blue cheese dressing, pickled shallots, chopped bacon, blue cheese crumbles, fresh cracked pepper and micro basil.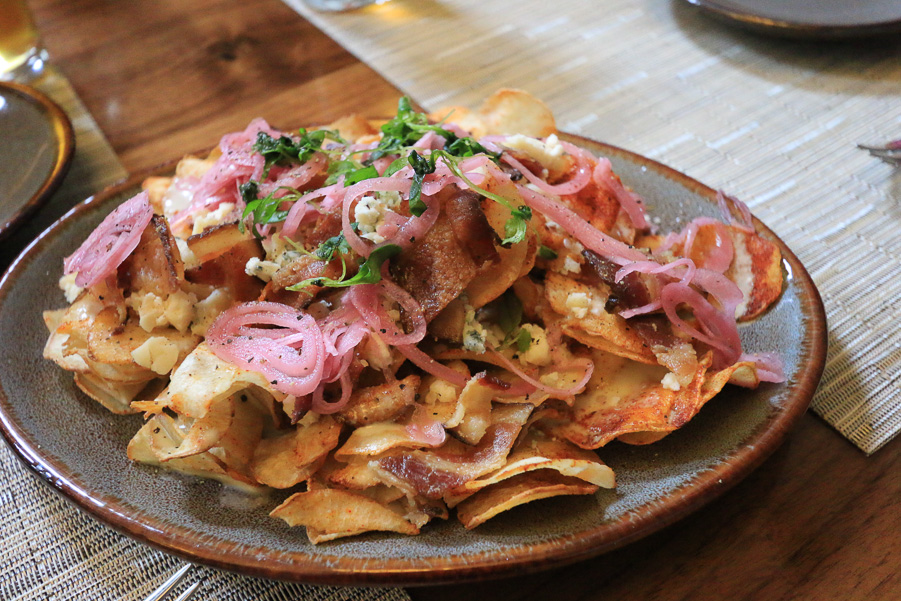 Judy's entrée was their "Grilled Pork Tenderloin" served with garlic mashed potatoes, crispy apple chips, sweet onion apple jam and an apple-infused pork demi-glace.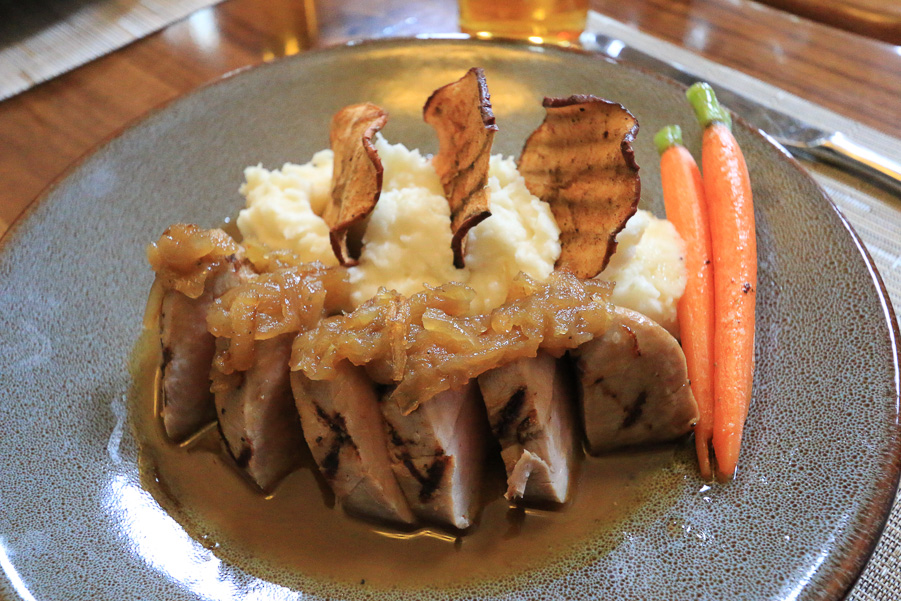 My entrée was their "Stuffed Chicken Thighs," which is boneless chicken thighs, stuffed with fresh mozzarella, asparagus, and fresh basil. It's served with spinach mashed potatoes and an herb cream sauce.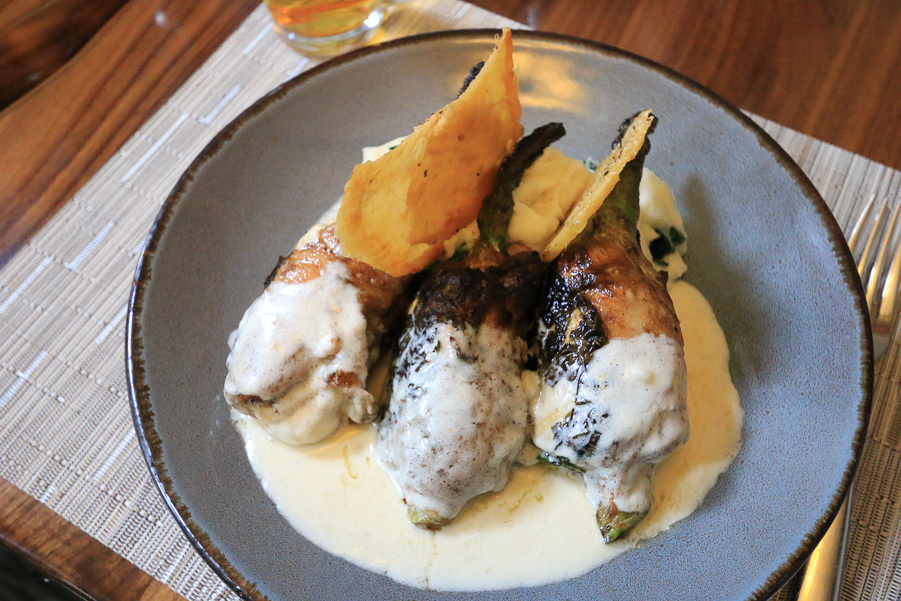 We were comped on our dessert and it looked so good, I forgot to take a picture of it when it was served. Originally it was a perfectly round cake called "Triple Chocolate Mousse Cake," which has white, milk & dark chocolate layered with an Oreo cookie crumble, chocolate shavings and homemade berry jam.
It was a great adventure and close to home. We'll definitely go back to the Bistro again, the food is fabulous!