May 5, 2021 - Wednesday - We were in Palm Springs again today to enjoy the scenery before the weather gets too hot. Our itinerary was set by Rosemary McClure in her article for the Los Angeles Times about Mid-Century classics.
The Palm Springs Visitors Center was built in 1965 by architects Albert Frey and Robson Chambers, its huge wing-shaped roof dips in the middle and rises on either side to offer shade from the desert sun. Frey, considered the founder of the Palm Springs Modern movement, worked in Paris for architects Le Corbusier and Pierre Jeanneret before moving to the U.S.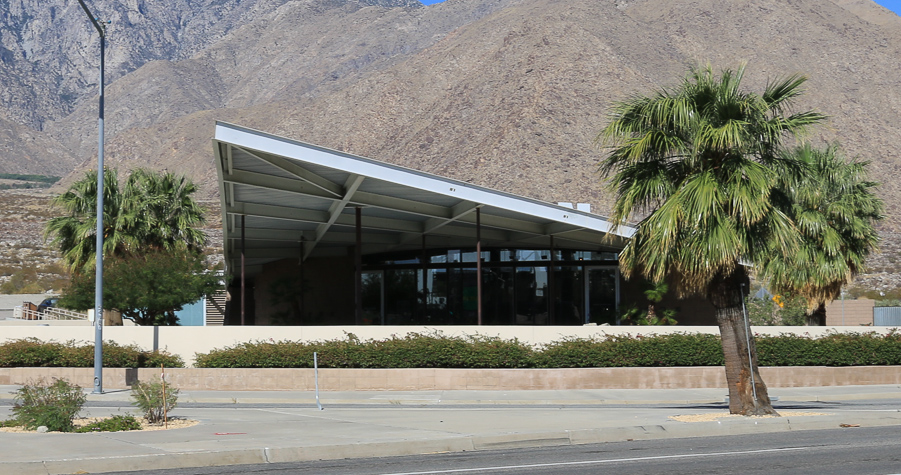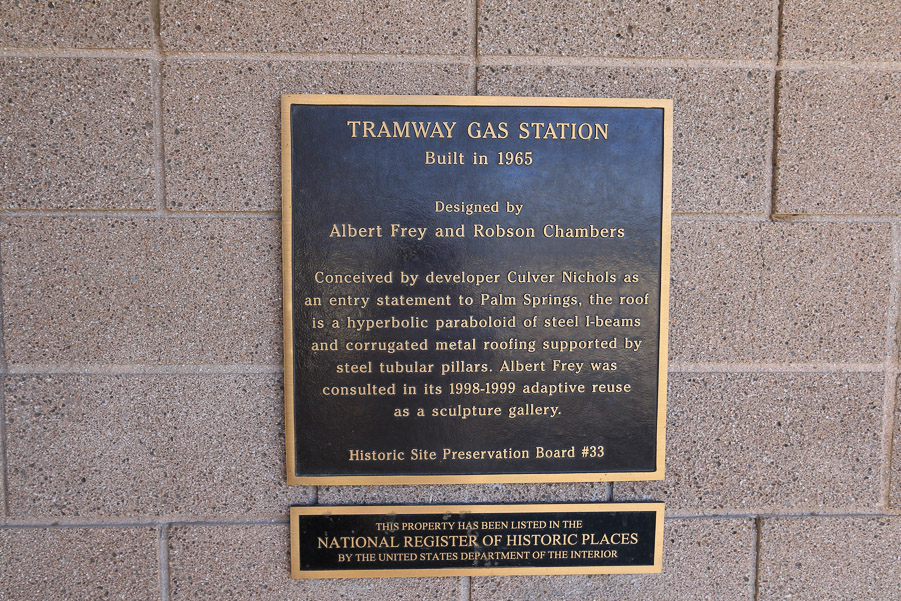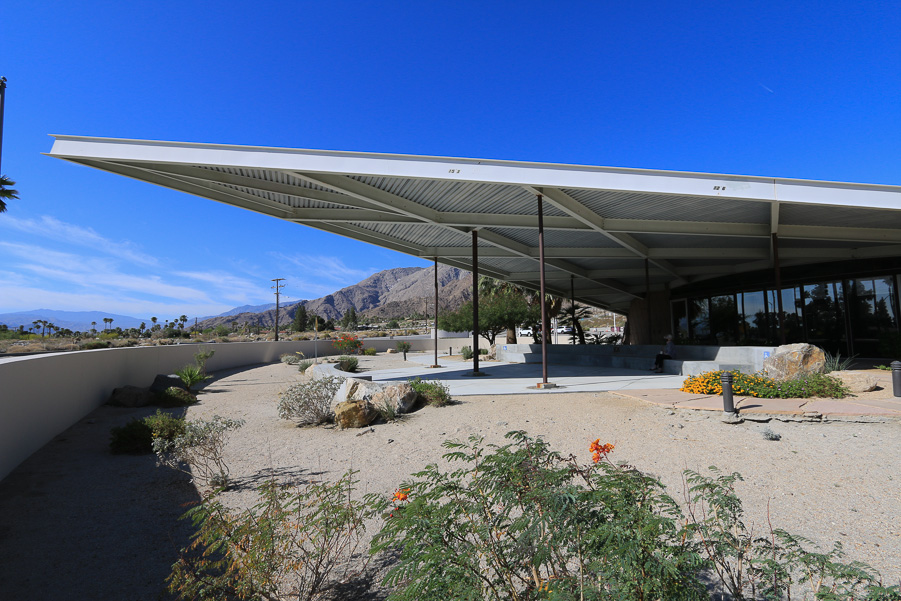 The Park Imperial South has 30 identical units that was designed in 1960 by architect Barry Berkus. This community is on a 3.5 acre lot; each unit has a 1,426 square foot, single story floor plan with three bedrooms (or two bedrooms and a den) and two baths.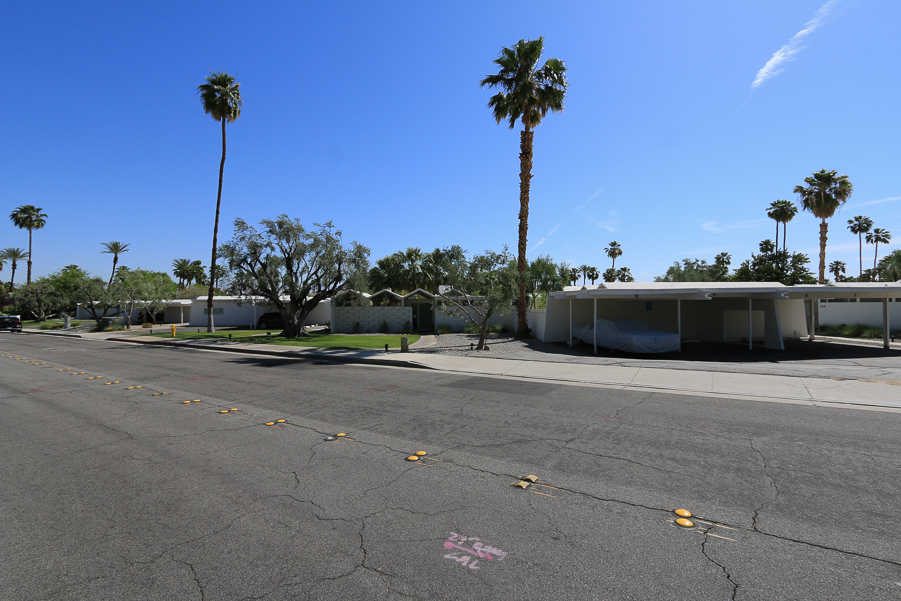 The Canyon View Estates was designed by architect William Krisel, a Mid-Century Modern master, for developer Roy Fey in 1962. Each group of homes, with common elements such as carports, floor-to-ceiling windows and patterned white cinderblock, clusters around a common pool, spa and greenway.
The Eight4Nine Restaurant is in a renovated 1950s post office in the Uptown Design District, a treasure trove of shops and boutiques that specialize in Modernist and other vintage Palm Springs looks.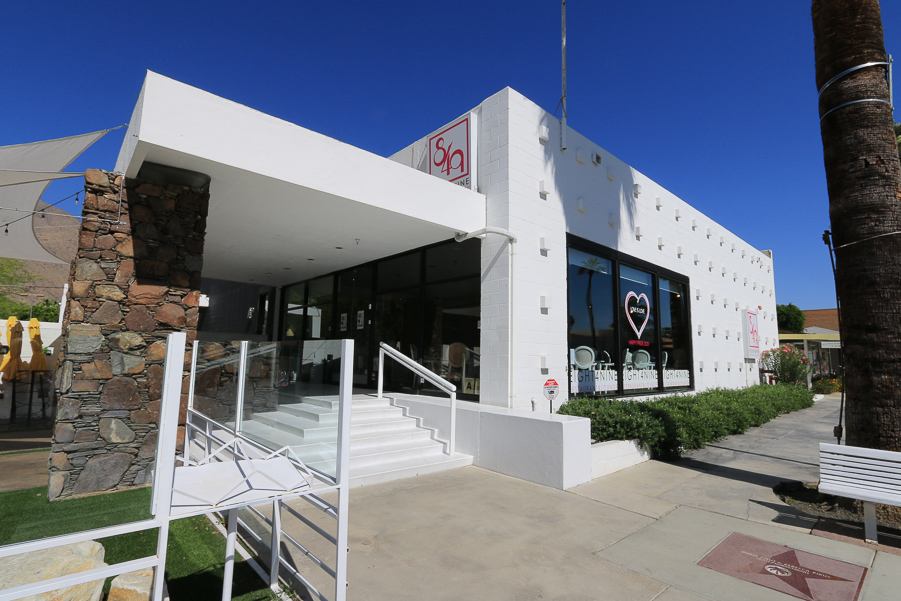 The Elvis' Honeymoon Hideaway was built by Robert Alexander and is where he and his wife, Priscilla, honeymooned and lived in 1966 and 1967. Also called the House of Tomorrow, the home was considered ahead of its time because of innovations such as vacuum ports for cleaning and wall mounted radios. None of its rooms are square.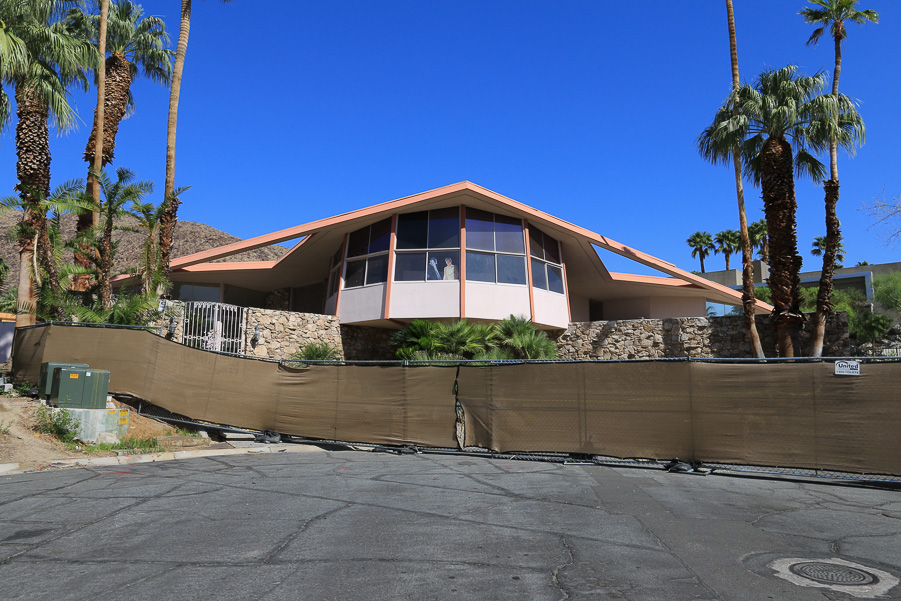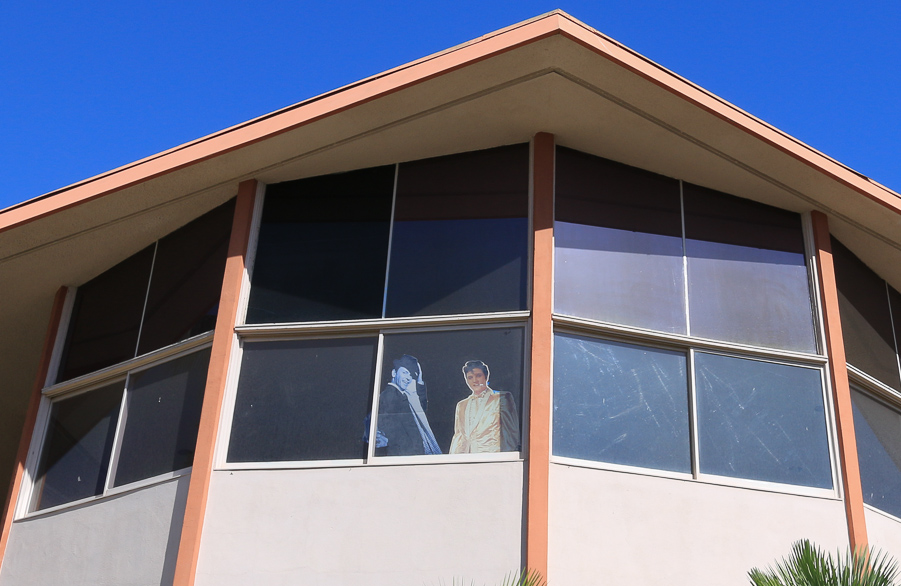 The Kaufmann Desert House was designed by architect Richard Neutra and built in 1946. The home was commissioned by retail tycoon Edgar J. Kaufmann, who also commissioned Frank Lloyd Wright to build Fallingwater in Pennsylvania, one of the most famous houses in the world.
The former Dinah Shore estate is now known as actor Leonardo DiCaprio's estate. It can be rented for $3,750 per night. It was designed by architect Donald Wexler in 1964.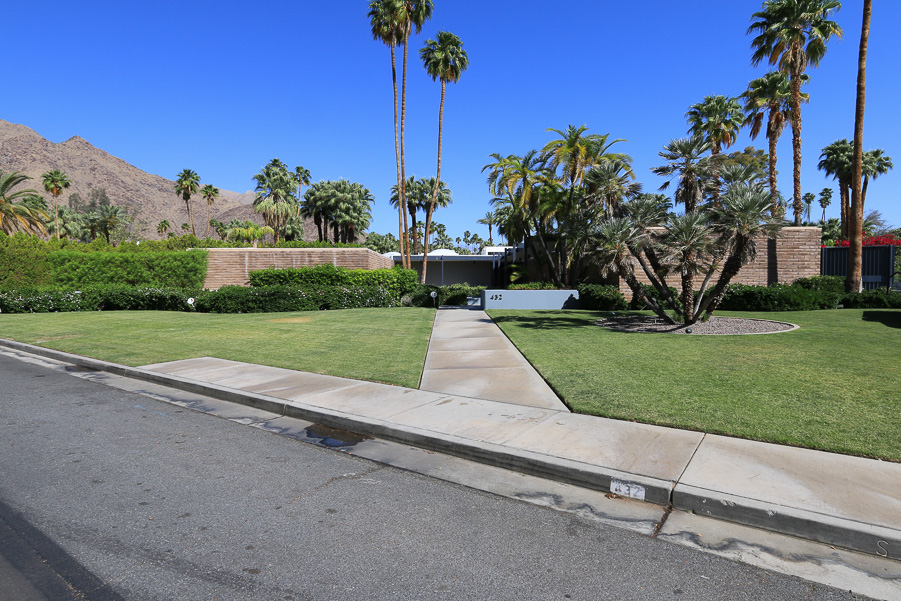 After being won over by its wonderful atmosphere, we returned to the Farm today for lunch.
I had their "Croque Monsieur" which is Jambon de Paris and Gruyère béchamel on multi grain toast with mixed greens and a sherry vinaigrette.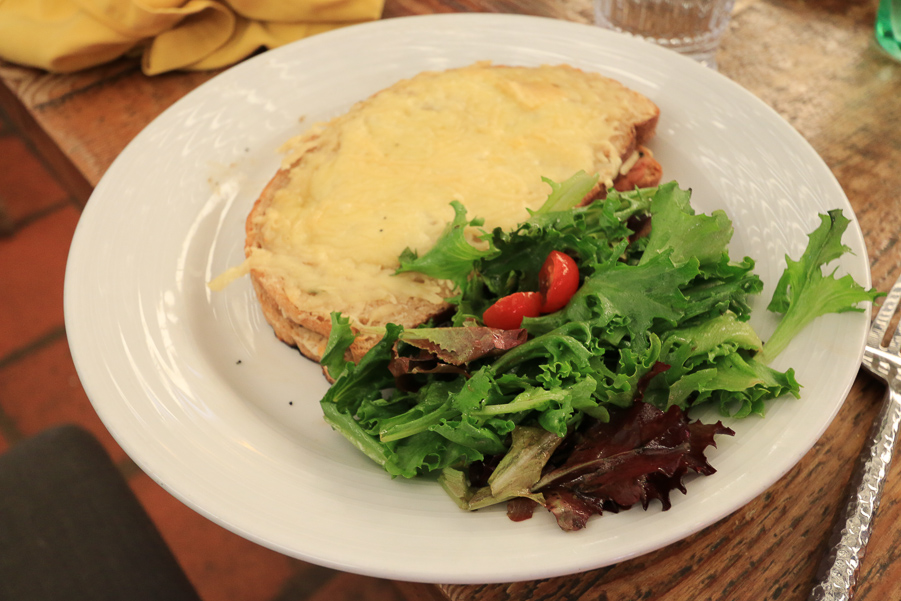 Judy had their "Pepper Tuna Sandwich" with tuna salad, mayonnaise, roasted bell peppers and arugula on rye bread.
It was a nice adventure, but probably our last trip to Palm Springs or the desert for the season. When we left Farm it was 88°, which is cool for down here. In the next few weeks it'll be over 110°, so we'll return when it cools down in the fall.