March 20, 2021 - Saturday - Today's adventure wasn't very structured besides the fact that we were going to Palm Springs, we wanted to have fun, and we wanted to have something nice to eat. Our loose plans included some interesting sites in town, an art gallery and brunch at Trio. Driving in we were surprised to see a new sign, but we soon found out that it's part of the Desert X Art Festival opening this week.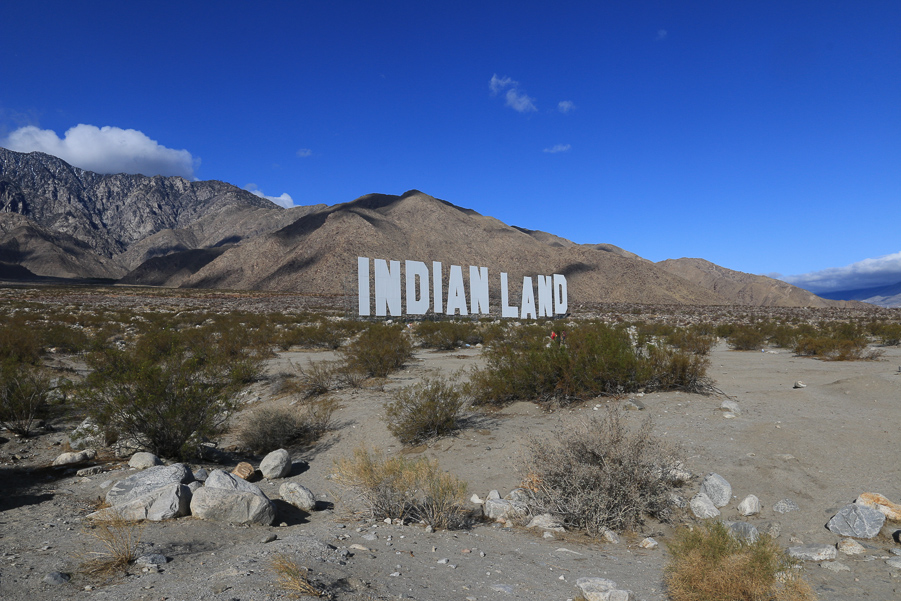 The gallery that we visited was the ever popular Shag.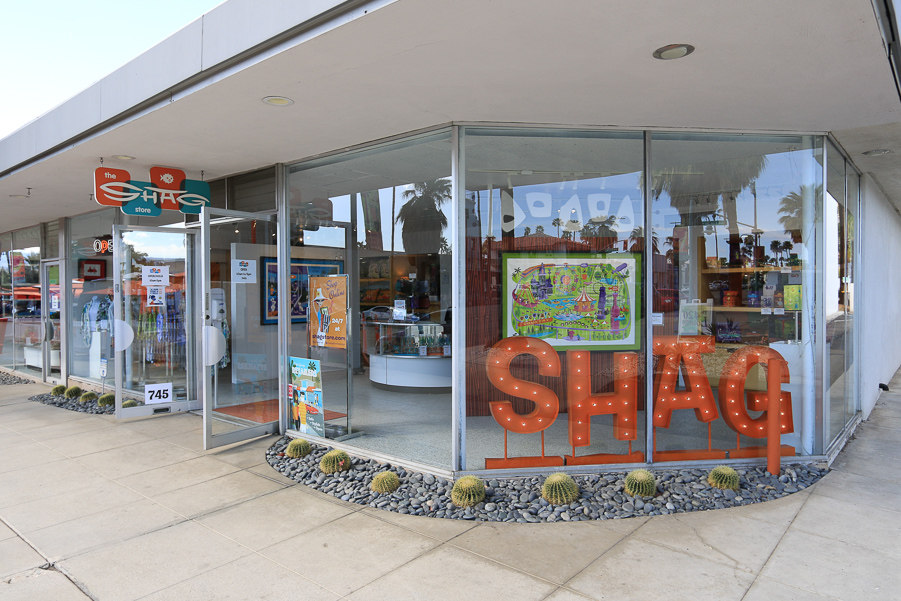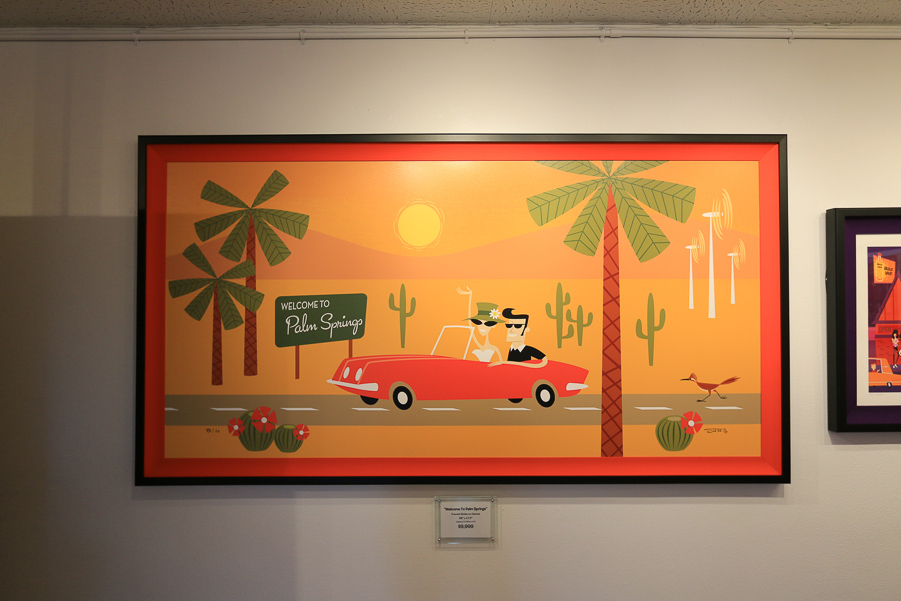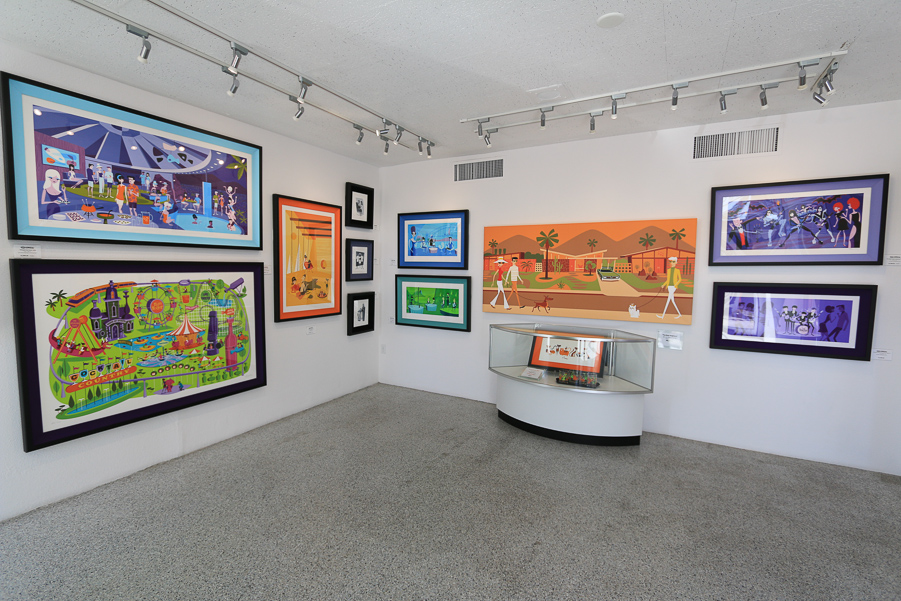 We went to the Kimpton Rowan Hotel to see the "disappearing woman" statue and "The Wings."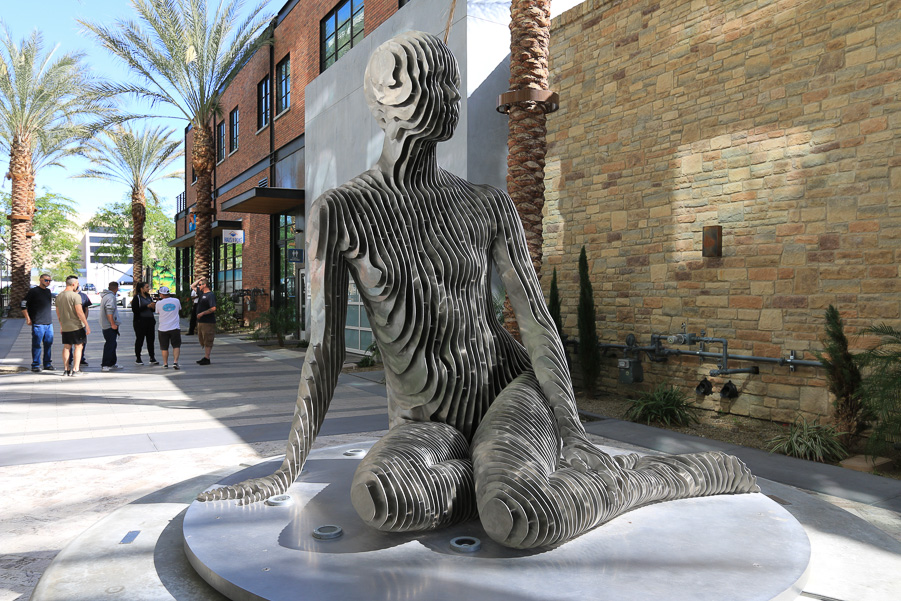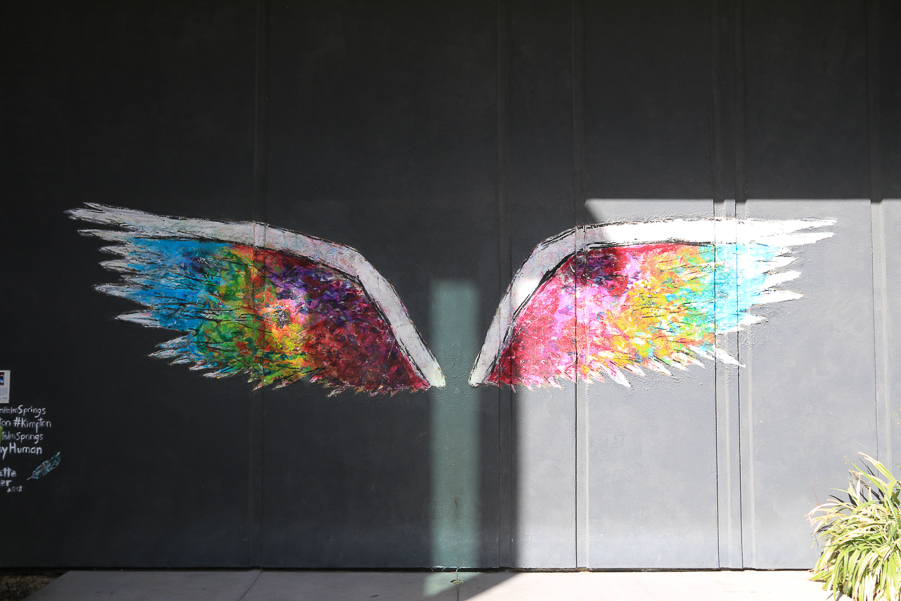 This mural is bold and stunning.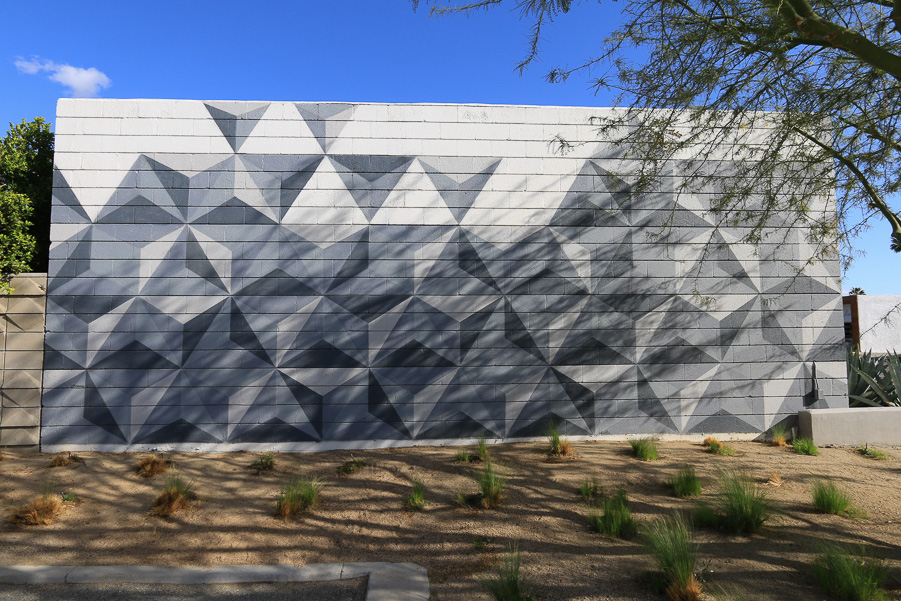 The Palm Springs City Hall has a unique and distinctive sun shade around its perimeter, and palm trees growing through its portico!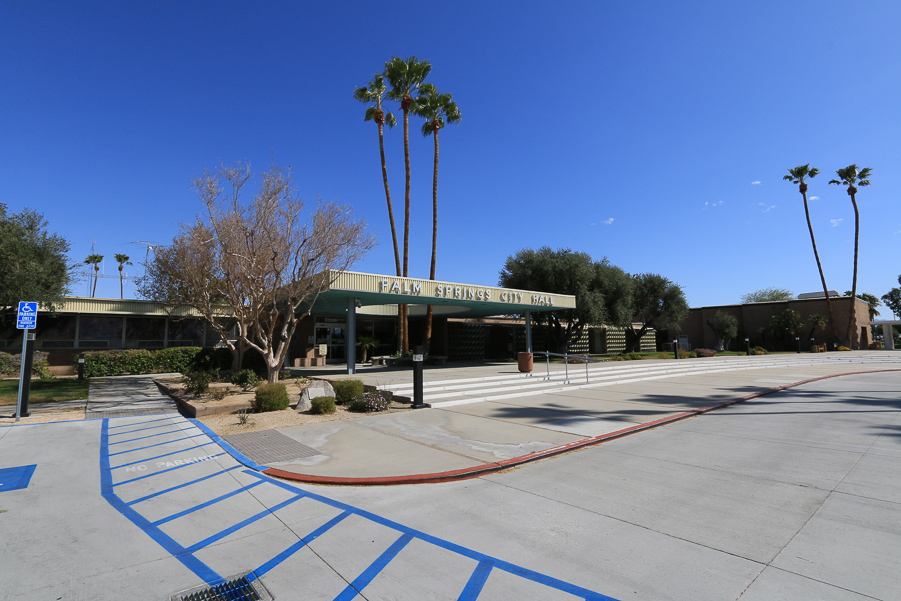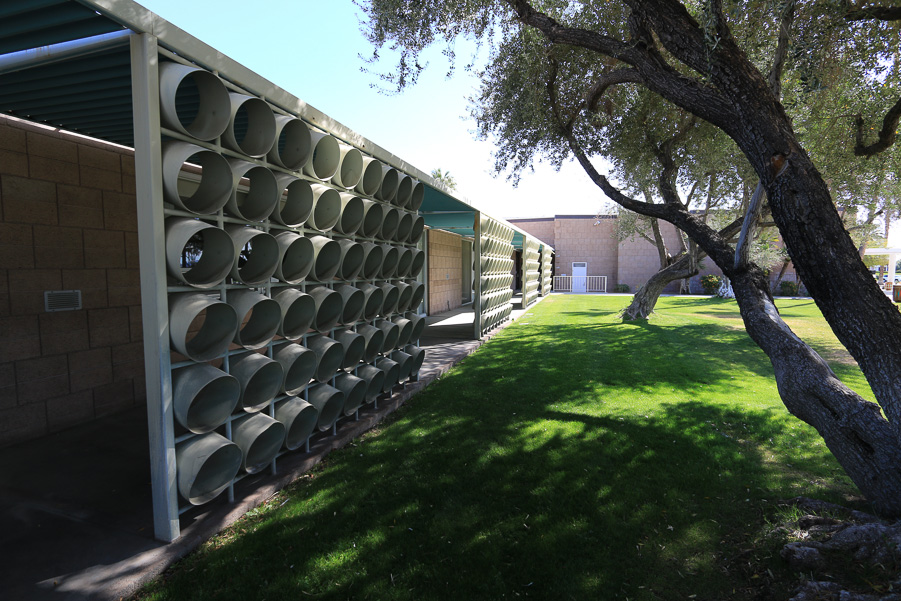 The Saguaro Hotel is bathed in rainbow colors.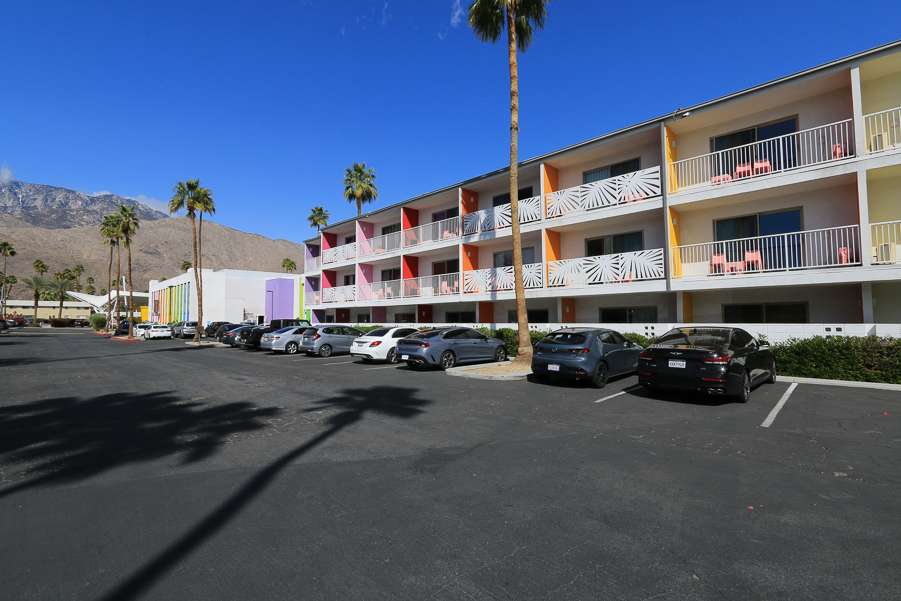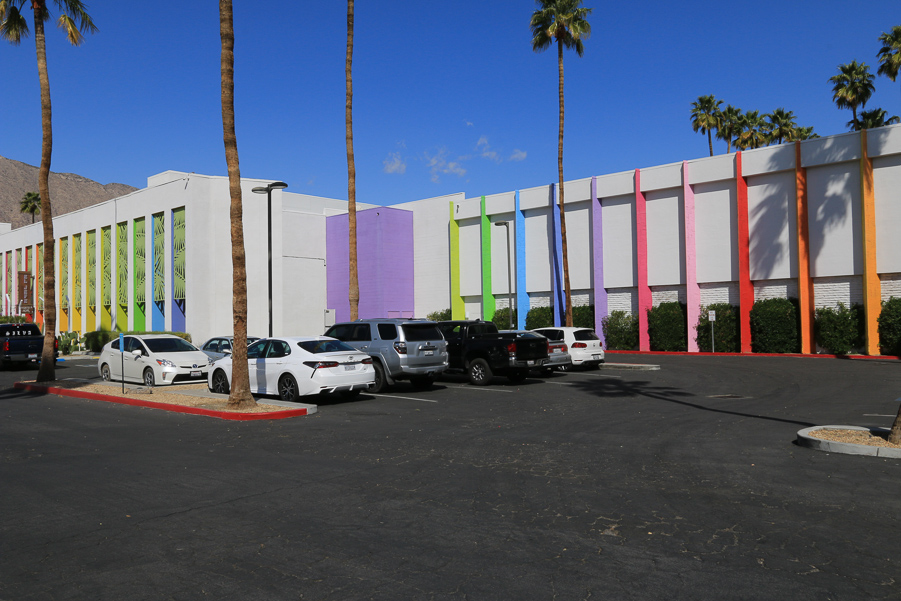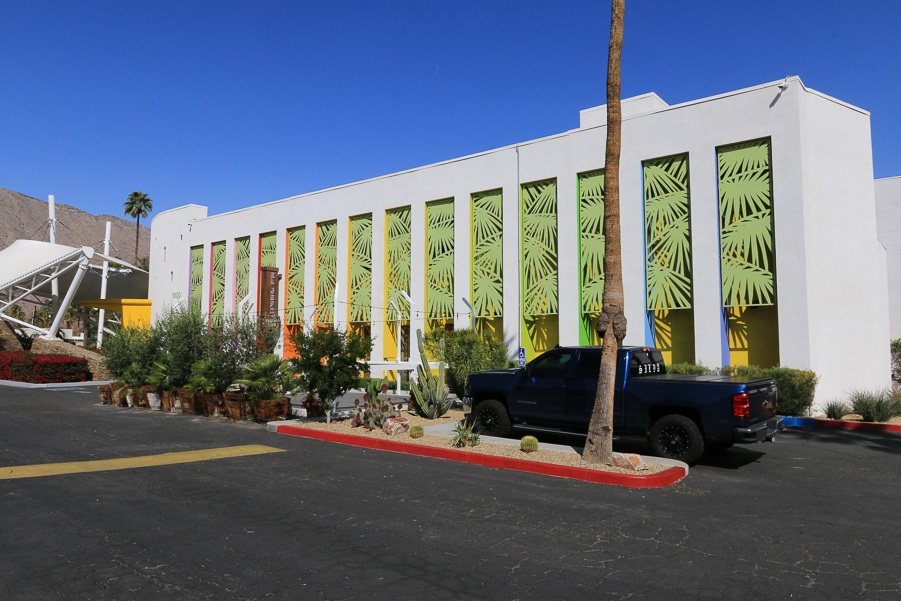 The Ace Hotel displays its old neon sign in the parking lot by the pool.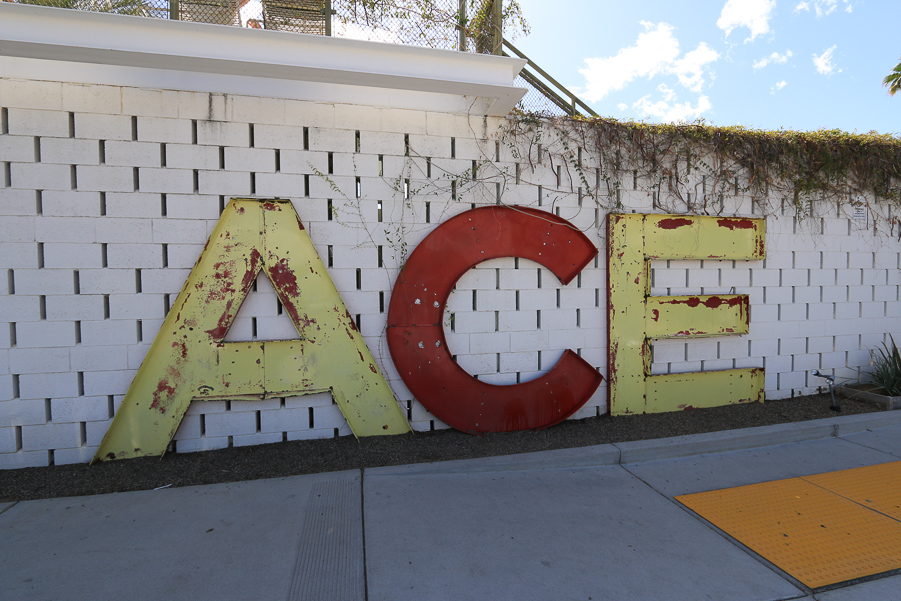 "That Pink Door" is how everyone remembers this quintessential Palm Springs home.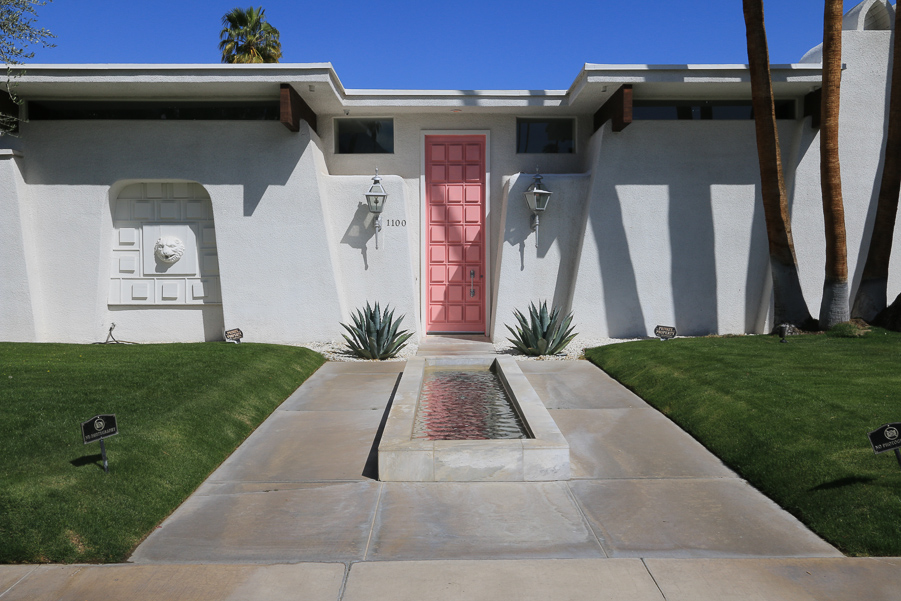 Two doors down from the pink door is "The Lions." The homeowners decorate their kitties with various inflatables and today it looks like the Simpsons.
Perhaps there isn't any symbol as iconic of Palm Springs as its windmills.

Our brunch at Trio was delicious as usual. Today we both had their "Chicken and Waffles," which is a Belgian waffle with a buttermilk fried chicken thigh and maple butter and scratch gravy on the side.