On Sunday, December 12, 2010, we drove over to the Coachella Valley to visit Judy's cousin Mary and her husband, Dick Leimkuhler. They live in Palm Desert and their home is adjacent to the Santa Rosa and San Jacinto Mountains National Monument. Other communities in this area are: Palm Springs, Rancho Mirage, Indian Wells and Cathedral City. The year-round warm climate and an unending golf season make this area quite a destination for some of the most affluent people in the country.
The El Paseo Shopping District is a short walk from Mary and Dick's home.
Judy's other cousin, Mike Logan (Mary's brother) also joined us for lunch at the Classic Club in Palm Desert. Being in the middle of December, it was especially nice to have lunch at the club enjoying a sun drenched 85º day. Here's Mary and Judy.
Mary's husband Dick is right behind her and Mike is towering over Judy. Mike is a big 6' 2" and he and Judy especially enjoyed their reunion after at least 47 years without seeing each other. Each knew what the other was up to during the decades, but this was their first face-to-face in a long time. Mike works at the Betty Ford Center in Rancho Mirage.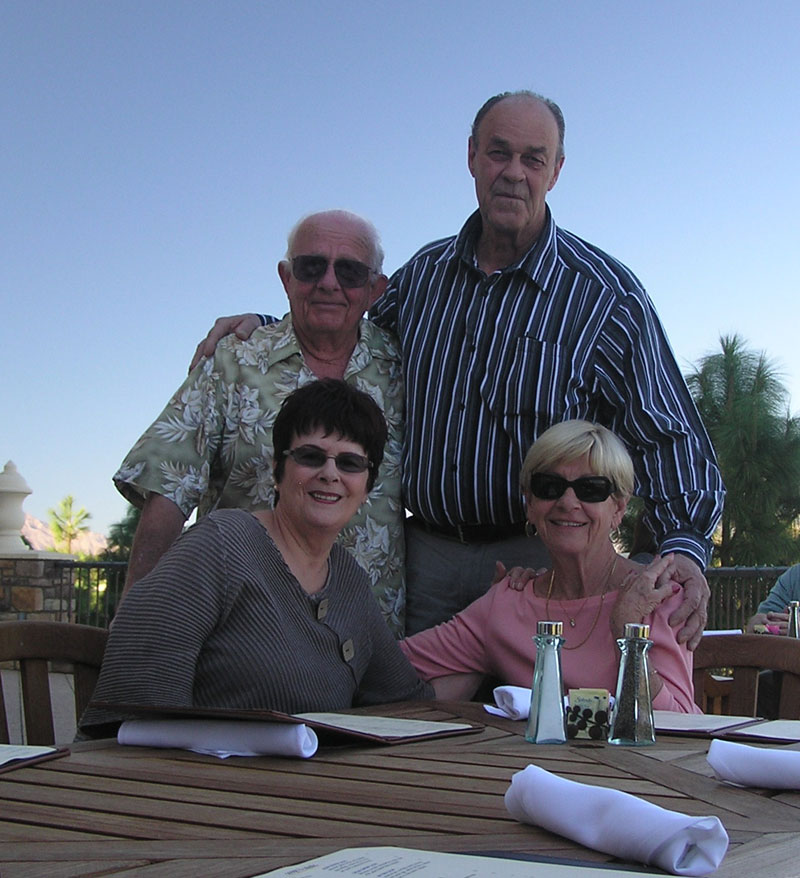 Here we are in front of the Club, with one of Dick's "water features" behind us. Dick's company does pools, fountains, artificial lakes and everything else comprising architectural water elements. He did everything here at the Club, which included five lakes and a massive waterfall all along the back of the Clubhouse.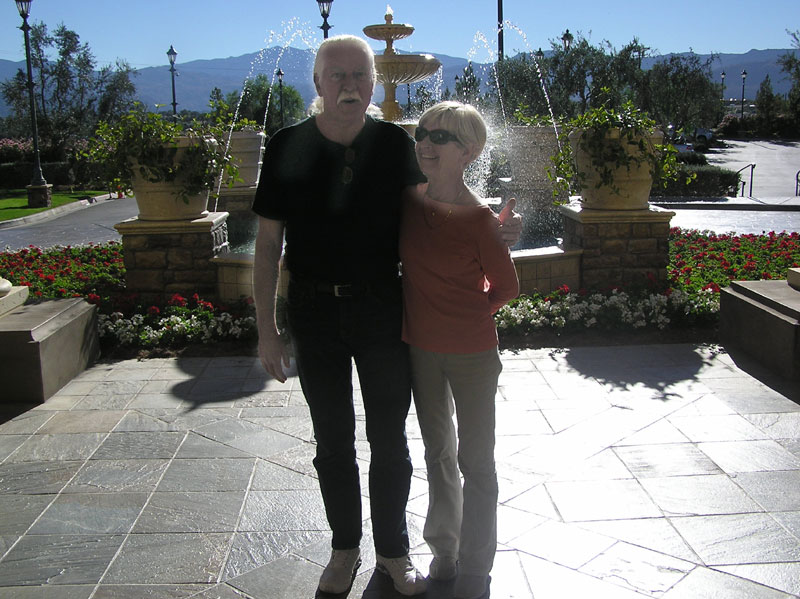 Dick informed me that the basin for this fountain was hand carved in Turin, Italy from a single piece of stone. My lack of sunglasses accounts for my squinting and when Mary said "Smile," I thought she said "Speak!"
We had a delightful day and the three cousins were once again reunited!