November 3, 2019 - Sunday - We were in Claremont, CA today to attend the 16th annual Padua Hills Art Fiesta. The event is held on the grounds of the former Padua Hills Theater (1931-1974), which was the site of the longest running theater featuring Mexican-themed musicals in the United States. The event is sponsored by the Claremont Museum of Art and the American Museum of Ceramic Art. The grounds are spectacular.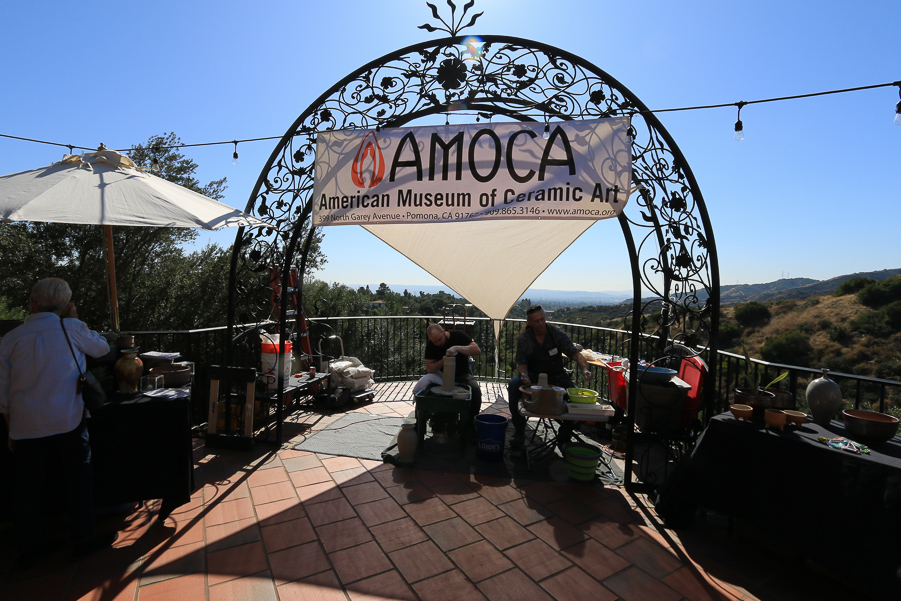 This is the theater. The performances here must have been memorable.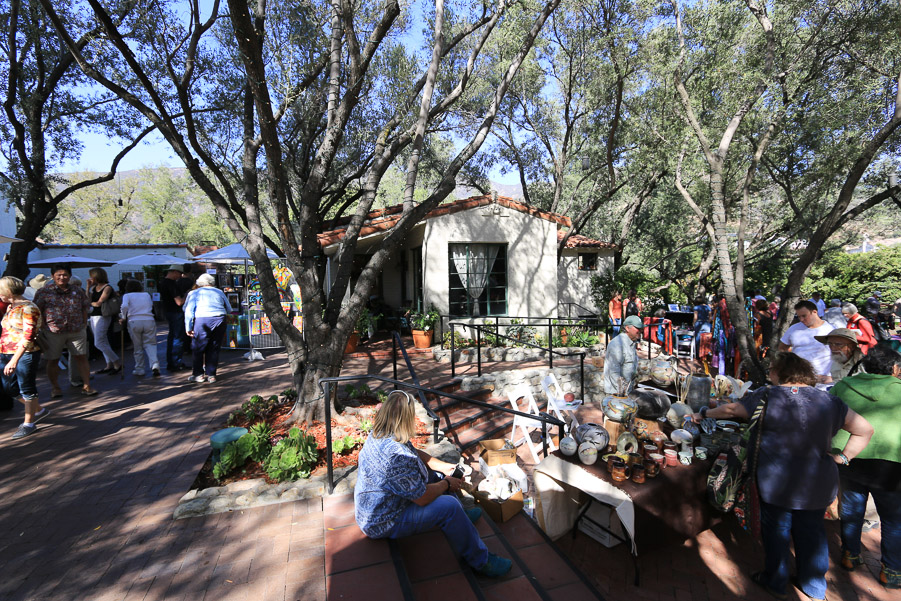 There were probably about 35 artists displaying their work and the visitors numbered in the hundreds.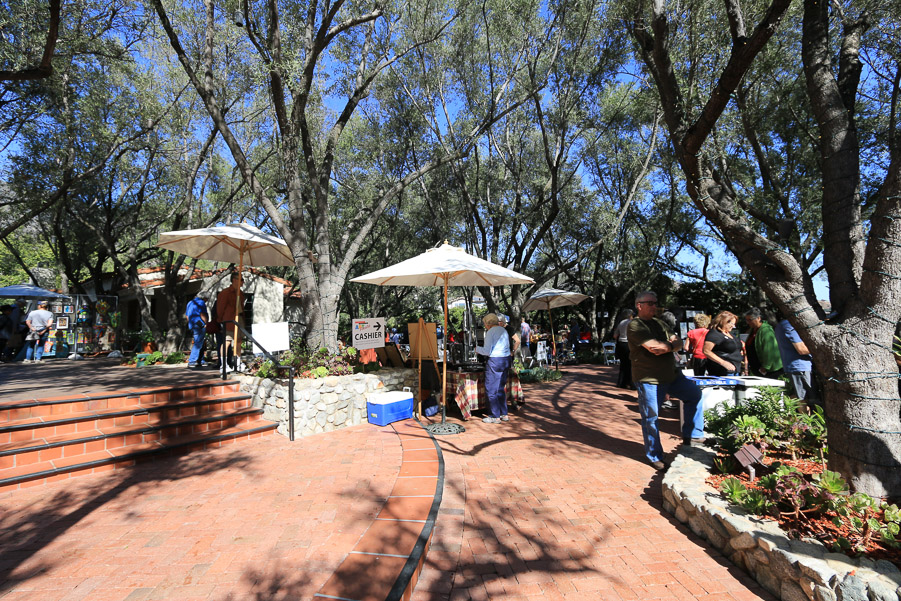 These light fixtures in the buildings were uniquely attractive.
The grounds are illuminated by thousands of lights and sculpture hangs from the trees. It's quite impressive.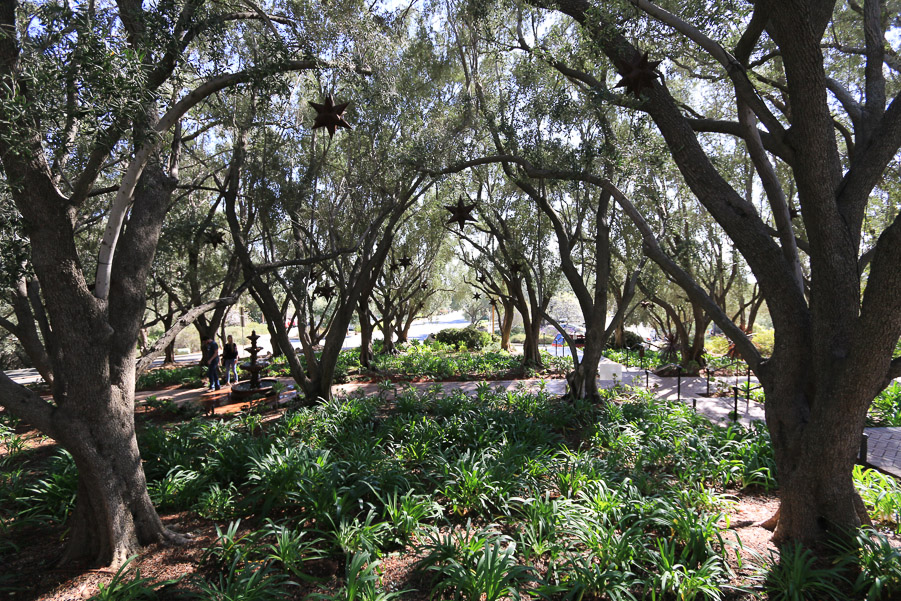 Before going to the Art Fiesta, we had lunch at one of our favorite restaurants in Claremont, Aruffo's Italian Cuisine.
Every meal starts with their homemade bread, fresh from the oven, with garlic, herbs and red sauce.
We both ordered the same thing for our main course, their "Bucatini Carbonara," which is a classic custard cream sauce, pecorino, proscuitto and cracked peppercorns on fresh bucatini pasta.
We had ordered an appetizer but our waiter forgot to bring it out! To make up for it, he gave us a free dessert choice, and we chose their New York Cheesecake. It has a honey graham cracker crust, silky cream cheese, black walnuts and a butterscotch caramel crème sauce.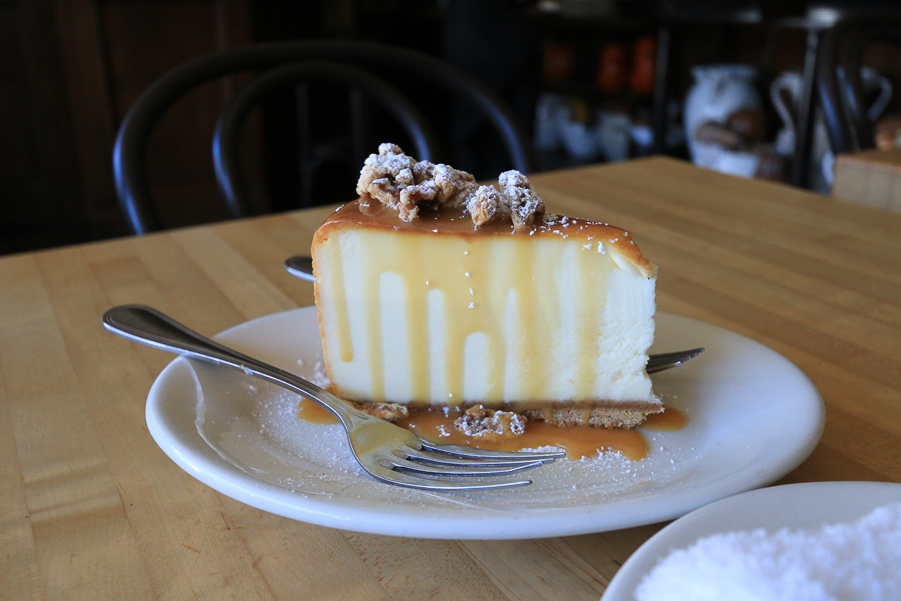 Aruffo's is wonderful.