October 6, 2021 - Wednesday - Today we drove over to see where Barack Obama went to school. Occidental College is a private liberal arts college in Eagle Rock, CA that was founded in 1887. Occidental's current 120 acre campus was designed by architect Myron Hunt and his original nineteen buildings are still in use today. Due to its proximity to Hollywood and its architecture, the campus is frequently used as a filming location for numerous film and television productions.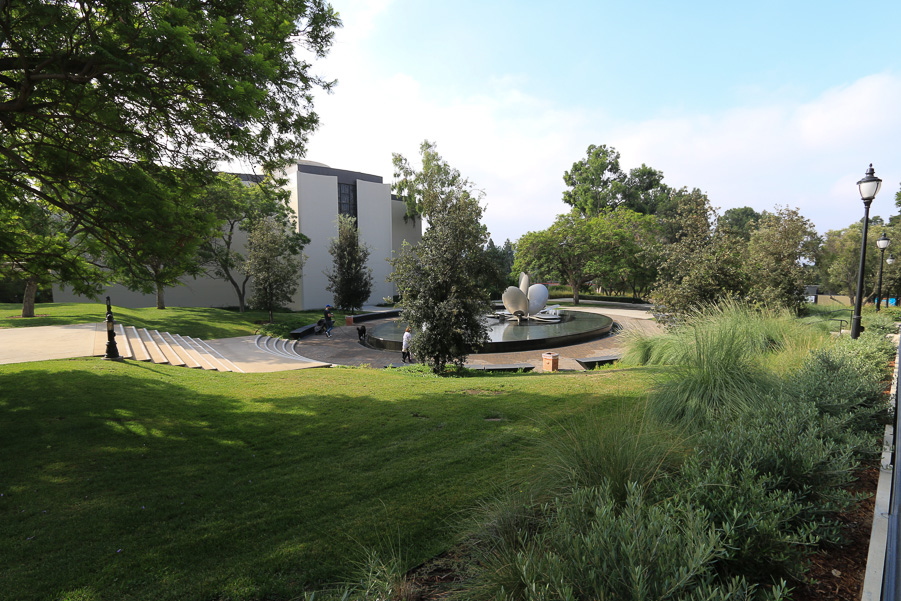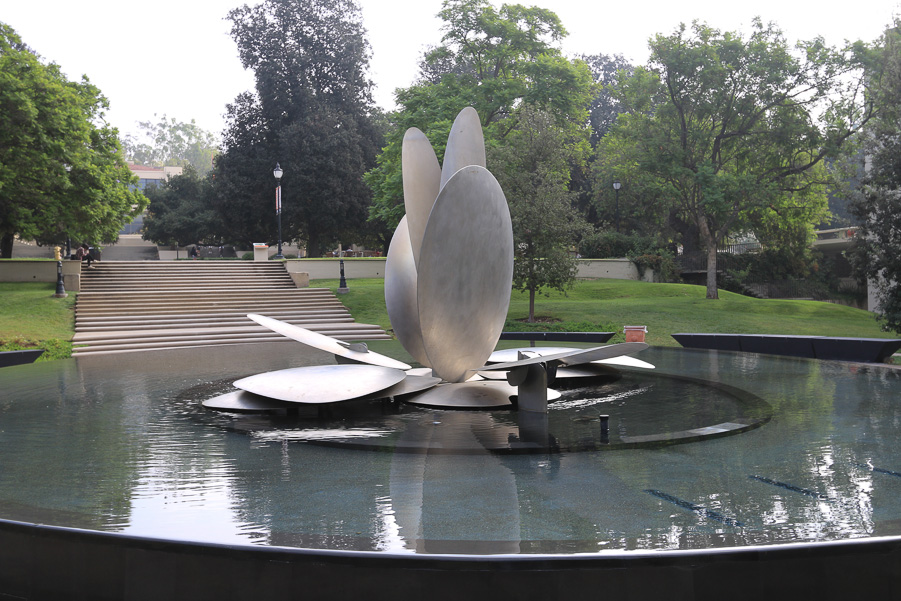 This is the Mary Norton Clapp Library.
The library has a little homage to Obama, who entered Occidental as Barry and left as Barack.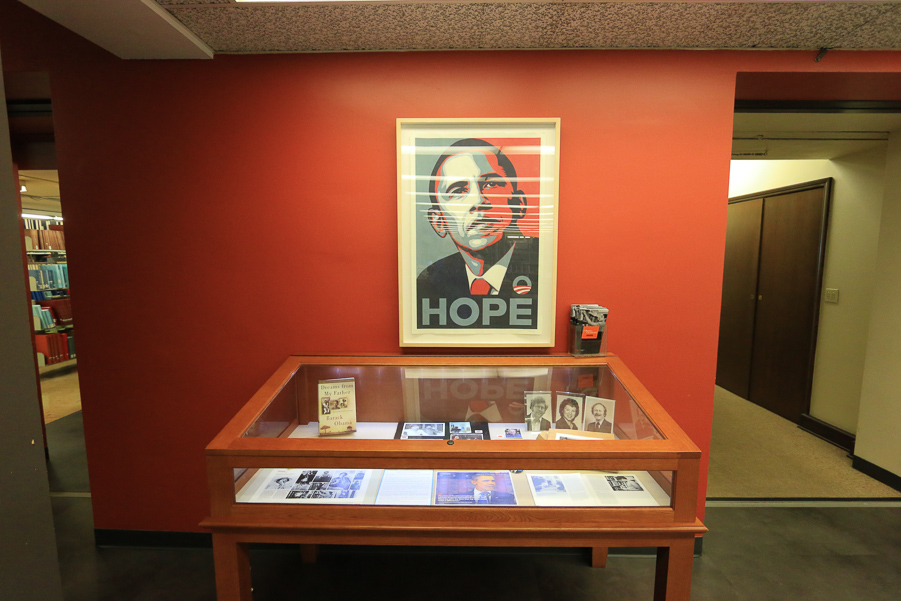 This area is called the "Quadrangle." There are a lot of squares and rectangles in the architecture all over the campus.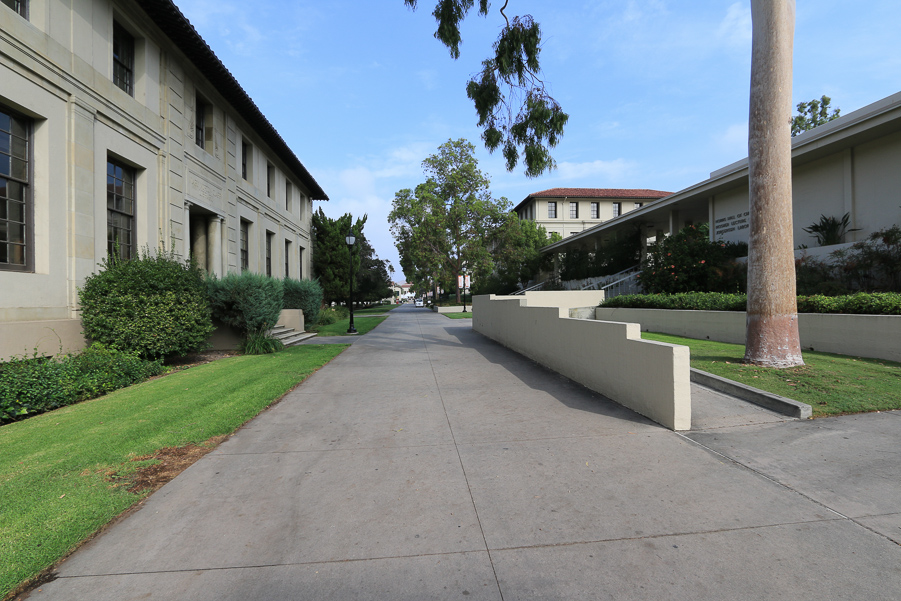 On the eastern end of the campus is the Remsen Bird Amphitheater and Fiji Hill.
I made it to the top of Fiji Hill just so I could walk where a future president probably blew a few joints.
It's a beautiful campus and the atmosphere is very relaxing, calm and mellow. It must be great to live and study here.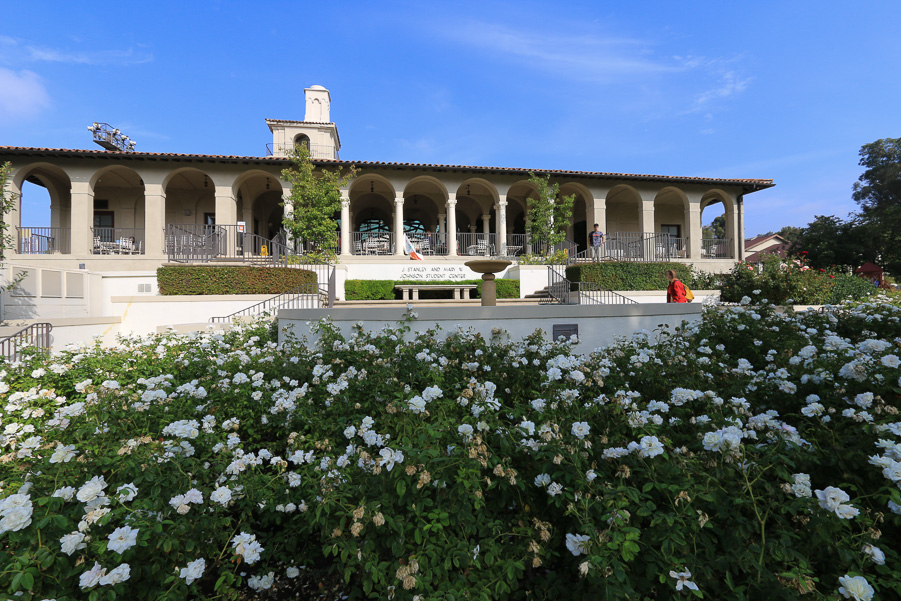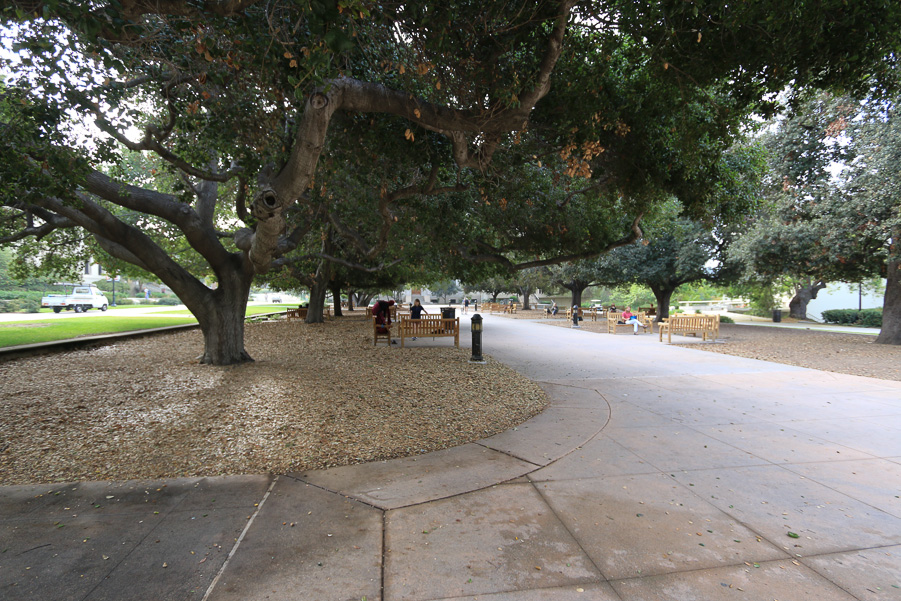 Since we were fairly close to Pasadena, we decided to stop by Lucky Baldwin's Pub for lunch.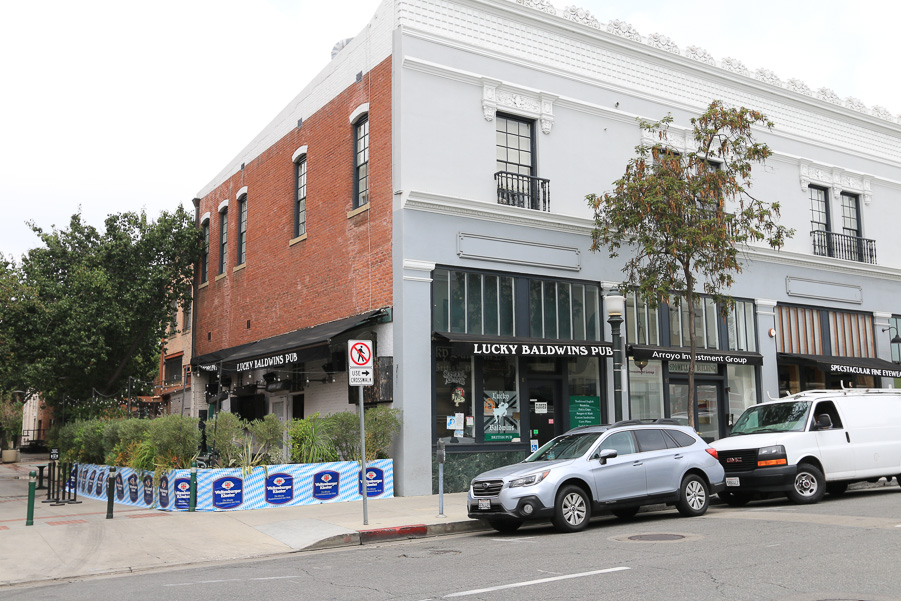 It's very English and is known for its fish and chips, which are excellent.