August 19, 2020 - Wednesday - Today we went back to the large city of Ontario, CA to visit its historic district on the western side of Euclid Avenue. The city was founded in September 1882 by brothers George and William B. Chaffey, and named after their hometown, Ontario, Canada.
Ontario Laundry Co. (Blue Seal) - 401 N. Euclid Ave. – This streamline Moderne/Art Deco style building was built in the early 1940's, but the site has been used as a laundry since 1896. The circular tower element was designed to resemble a washing machine.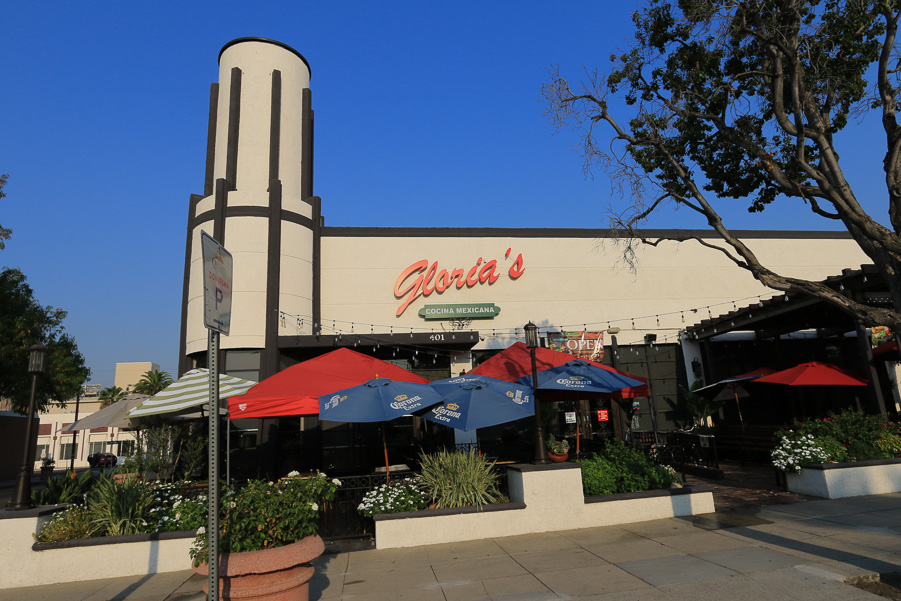 Granada Theater - 303 N. Euclid Ave. – The 954 seat Granada Theater was built in 1926 and was the second Fox Theater built on the West Coast. In addition to showing motion pictures, it also hosted a live vaudeville theater.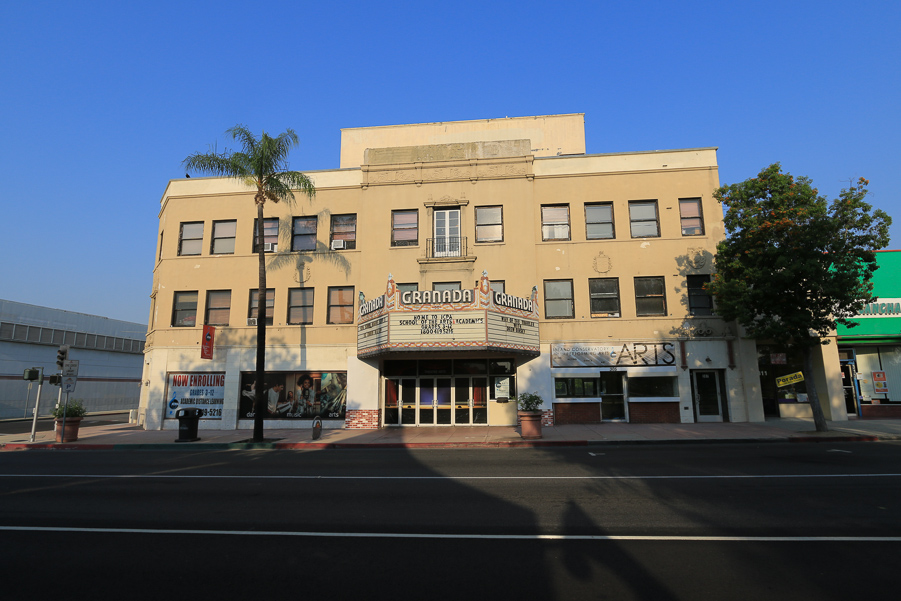 People's Mutual - 231 N. Euclid Ave. - Constructed in 1904, this building served as the People's Mutual Building. The style represents an eclectic mix of Spanish tile roofing, Italianate curvilinear brackets, and a recessed balcony with Hispano-Mauresque columns.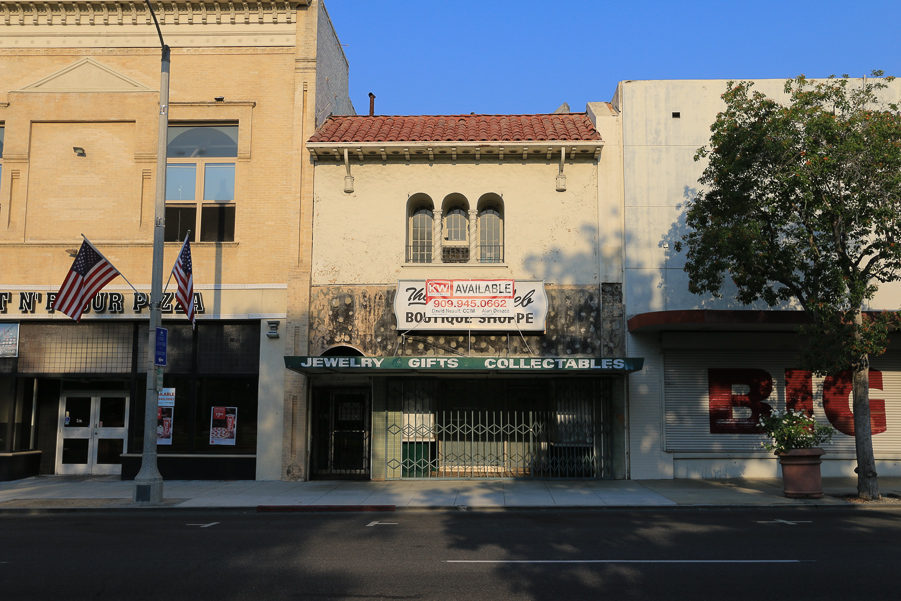 Masonic Hall - 231 & 223 N. Euclid Ave. – This two- story brick commercial building was constructed in 1904. Originally, the second floor served the Ontario Lodge 301 and the May Furniture store occupied the ground floor. The building represents Ontario's early commercial enterprises.
Ostran's Dept. - 203 N. Euclid Ave. – For over fifty years, the Ostran's Department Store served Ontarians from the ground floor of this 1908 commercial brick building. It was designed by architect Ferdinand Davis of Pomona for Mary Ellen Agnew.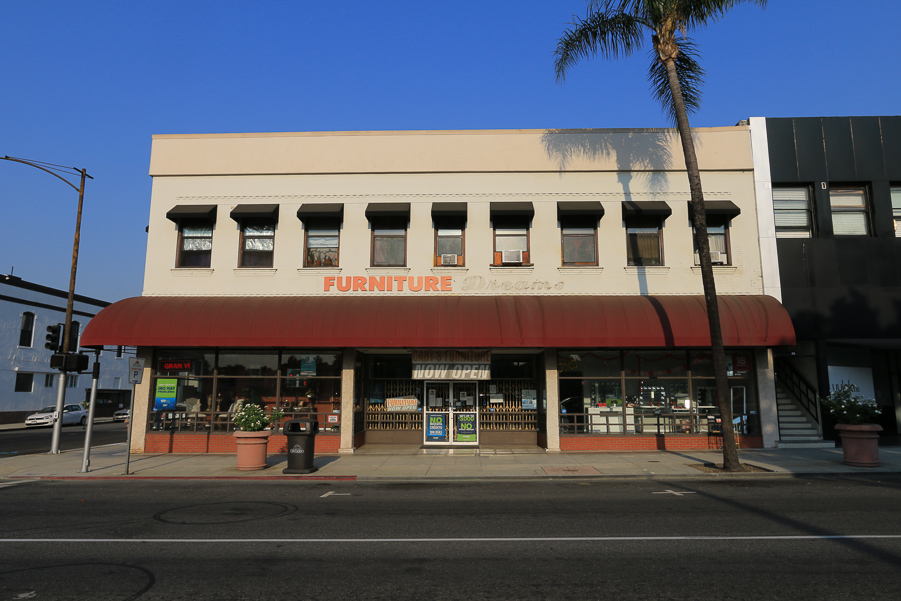 Gemmel's Pharmacy - 137-143 N. Euclid Ave. – Gemmel's Drugstore opened its doors in 1934. The two-story brick building was constructed in 1888. It had an upstairs public meeting hall and was originally occupied by Smith's Brothers Furniture. The contractor was John Gerry. He was responsible for several buildings throughout Ontario and Upland.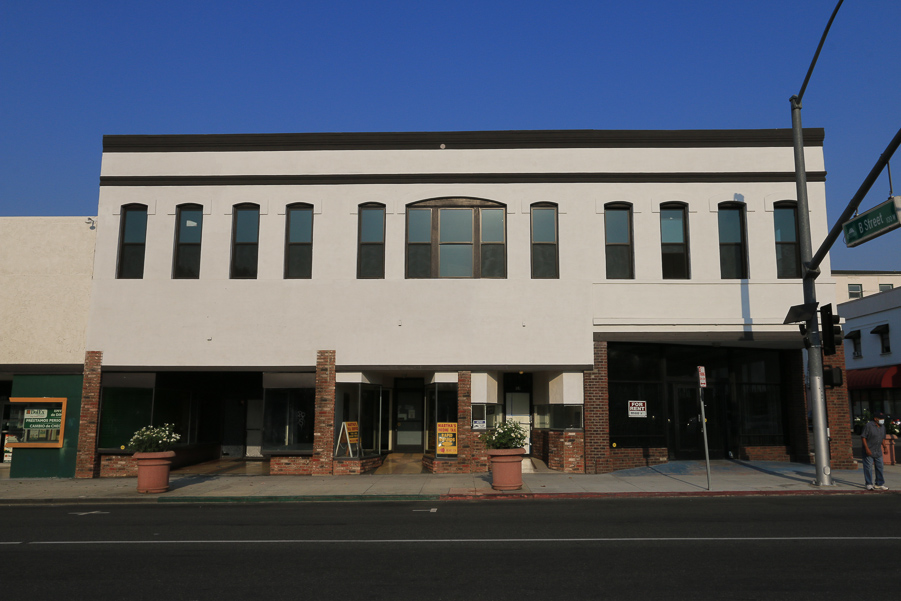 Rose Block - 107-111 N. Euclid Ave. – Henry J. Rose, George Chaffey's brother-in-law, came to Ontario in 1895 from Toronto. The northern portion of the store was used by Mr. Rose for his pharmacy and hardware store.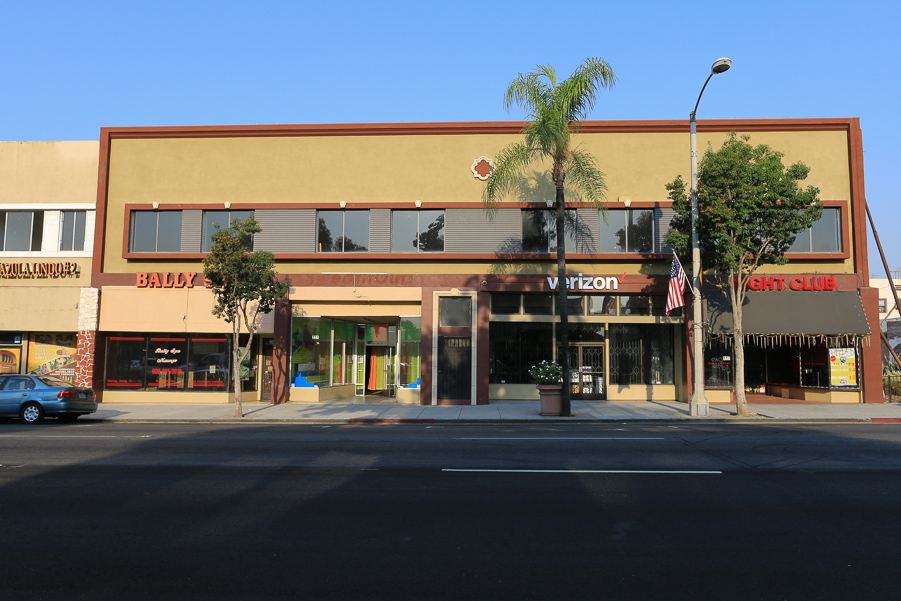 Citizens Bank Block - 101 N. Euclid Ave. – This building was originally designed and constructed with a tall tower that gave the building a sense of dignity and importance. The building was altered in 1948 and again in the 1990s.
US Post Office – 123 W. Holt Blvd. – Designed by architect Louis A. Simon, the Post Office is one of only a few buildings in Ontario constructed by the WPA. Murals done by Muriel Best depicting the growth of the Model Colony still remain inside the building.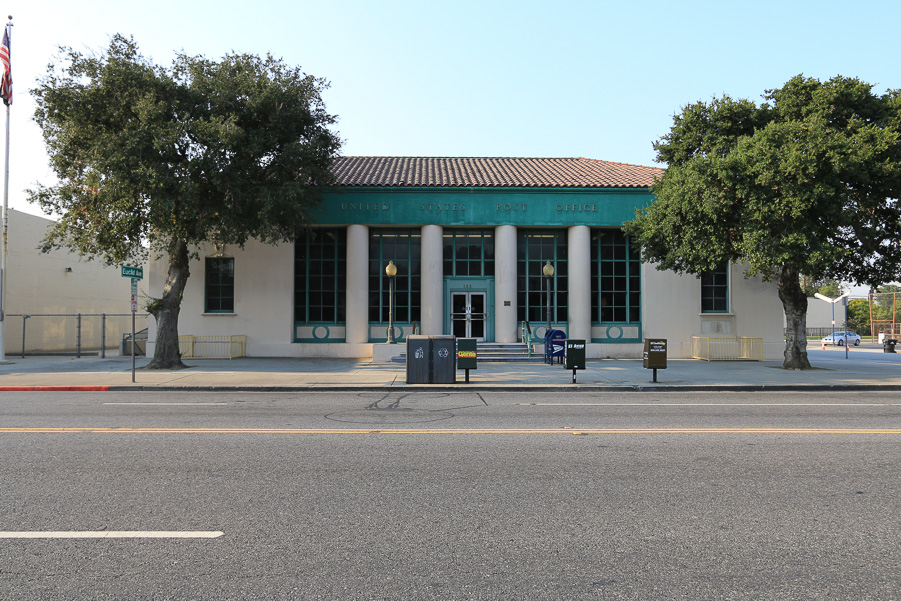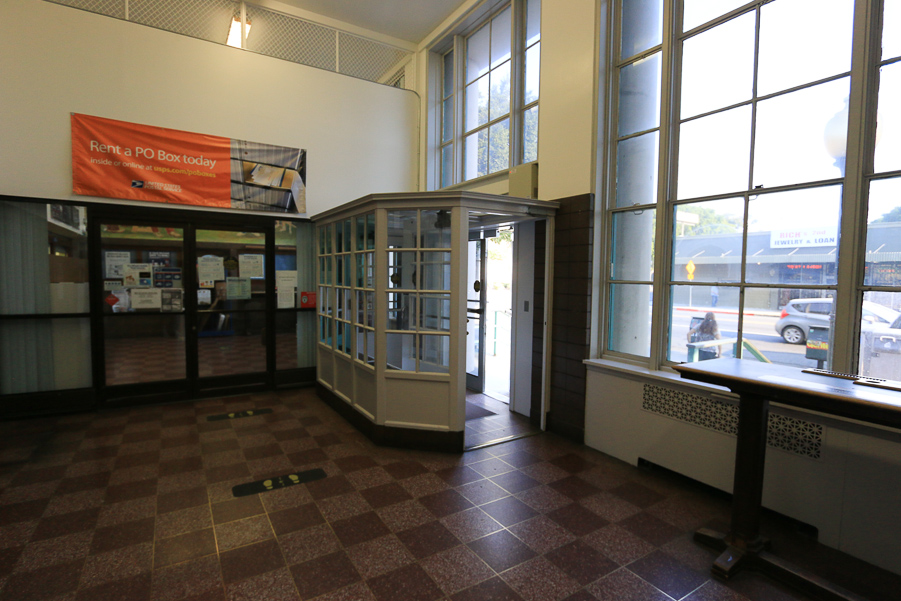 First National Bank - 100 S. Euclid Ave. – This 1928 building is one of the best examples of Art Deco architecture in the City. The bank occupied the site from 1903 until 1965.
McCann Block - 108 S. Euclid Ave. – In 1917, Lewis E. McCann hired the Campbell Construction Company to build this two story reinforced concrete building which housed his hardware store.
Envoy Hotel - 110 & 112 S. Euclid Ave. – The first floor was built by the Frankish Company in 1920. The second and third floors were built in 1921, and were used as the 50 room Envoy Hotel "in the most modern style."
Old Post Office – 125 W. Transit St. – This Italian Renaissance Revival style building has a red tile roof and rounded arches. It was designed by famed Los Angeles architect Paul Williams and built by Charles Latimer in 1926.
Frankish Building - 200 S. Euclid Ave. – Built in 1916, this Italianate style building was built by Charles Frankish, founder and President of Ontario Land and Improvement Company.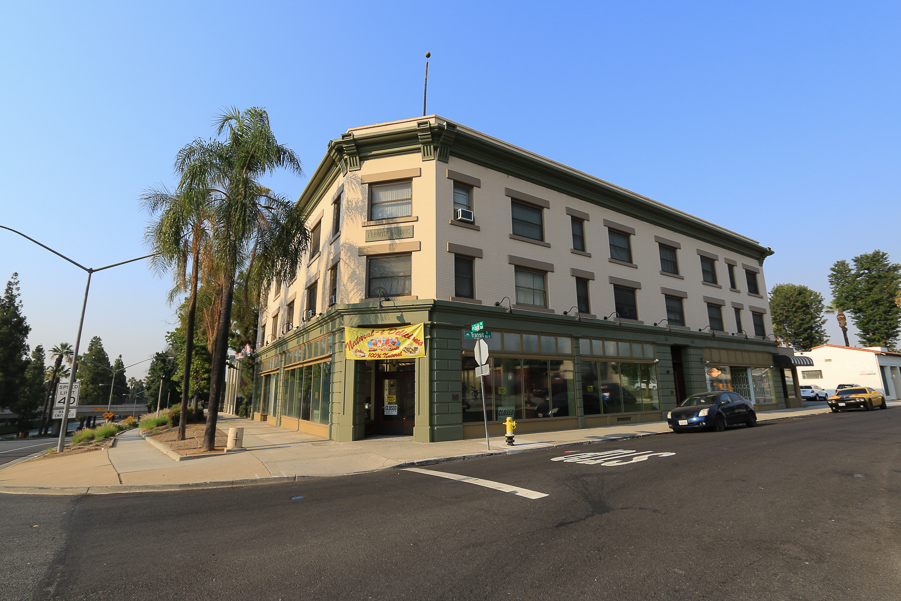 Salvation Army Building - 214 S. Euclid Ave. – This Art Deco building was built in 1931 for the Salvation Army. During the "Great Depression," the Salvation Army relocated to these new quarters to provide services to those in need.
We were out early this morning to beat the heat, but it was around 84° at 8:00 AM. Thankfully, we could walk in the shade of the Euclid Avenue median.