May 18, 2019 - Saturday - We were in Riverside, CA today for the Old Riverside Foundation's 28th Annual Vintage Home Tour, Restoration Faire and Vintage Mercantile. The Foundation is a non-profit organization for historic preservation. Five homes are included on the tour, which began at the historic Peter J. Weber House, the Foundation's headquarters. Interior photography was not allowed since all five homes on the tour are private homes. Since I was able to photograph inside the Weber House, those pictures are included at the end.
The first home we saw was the White Home, built in 1928. It is 2,000 square feet and it has four bedrooms and one and one-half bathrooms. It is described as being in the Spanish Mediterranean Revival style.
The second home was the Harwood Hall House, a 1909 Craftsman that has been extensively restored and remodeled. The master bedroom suite is huge and the leaded and beveled glass windows are spectacular.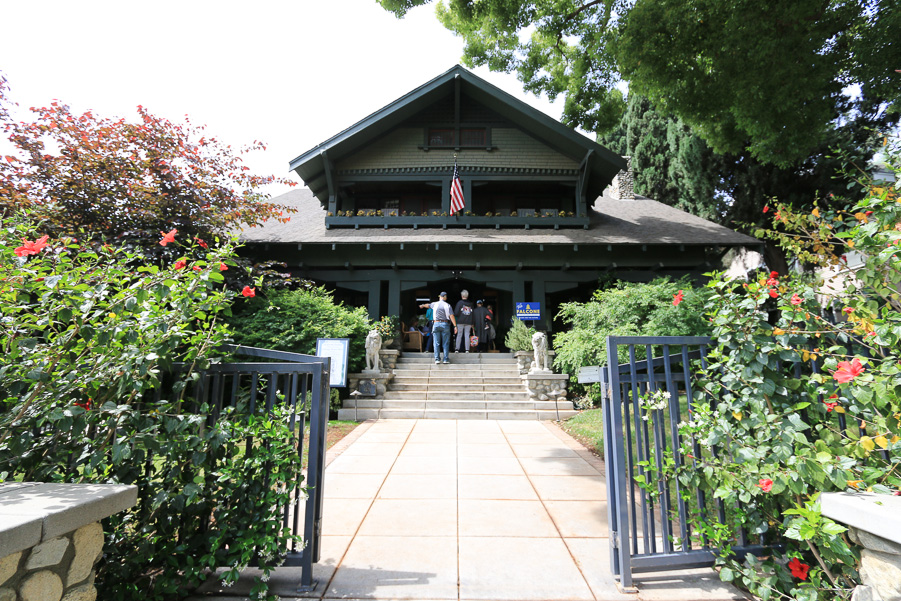 The third home was the John Calvert House, built in 1926 in the Spanish style. It was built on a hillside with commanding views to the west.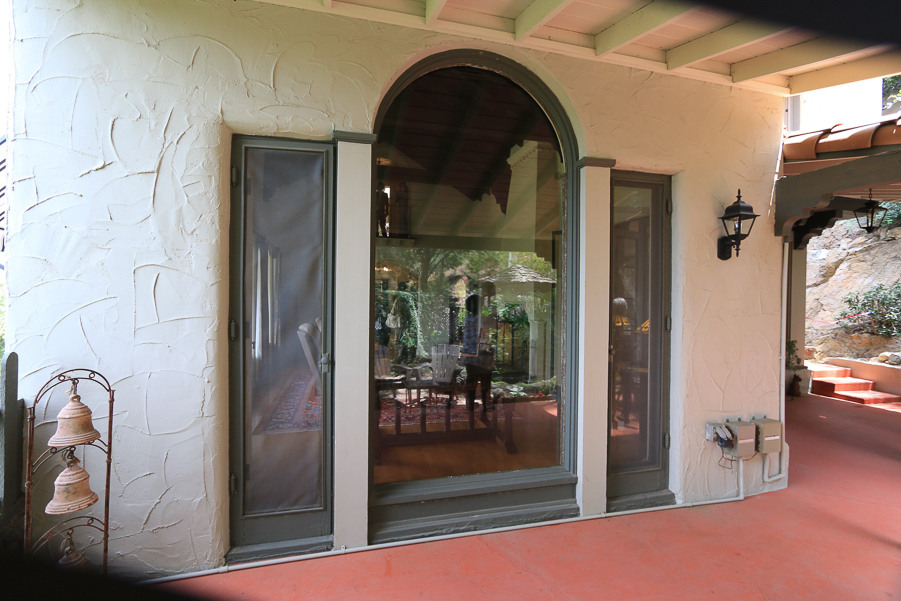 We didn't go inside the 1903 Hays-Pattee House because there was a huge crowd waiting to get in when we arrived. Since it looked like we'd be waiting on the steps and in the sun for at least twenty minutes, we bailed.
The last house on the tour was the 1884 John J. Hewitt House. It looks very nice from the street, but the interior needs a lot of work.
The Foundation's headquarters is the 1932-1938 Peter J. Weber House, which is a real gem.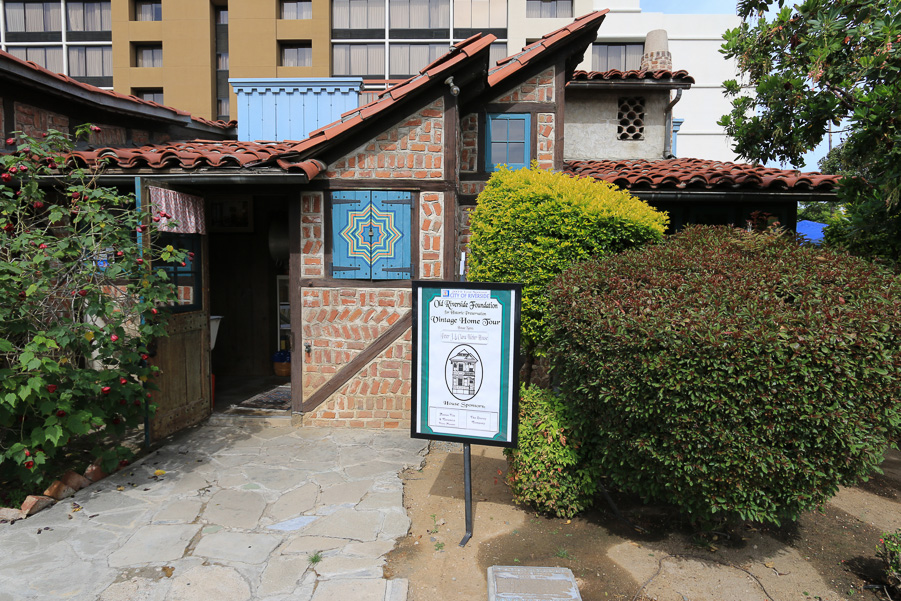 Most of the rooms have custom wood walls that are functional cabinets. It's quite ingenious.
Although seeing these home was interesting, dealing with the crowds was trying. We're probably happiest seeing just one historic home at a time. However, in the middle of seeing the homes, we stopped for lunch at the always popular Tio's Tacos.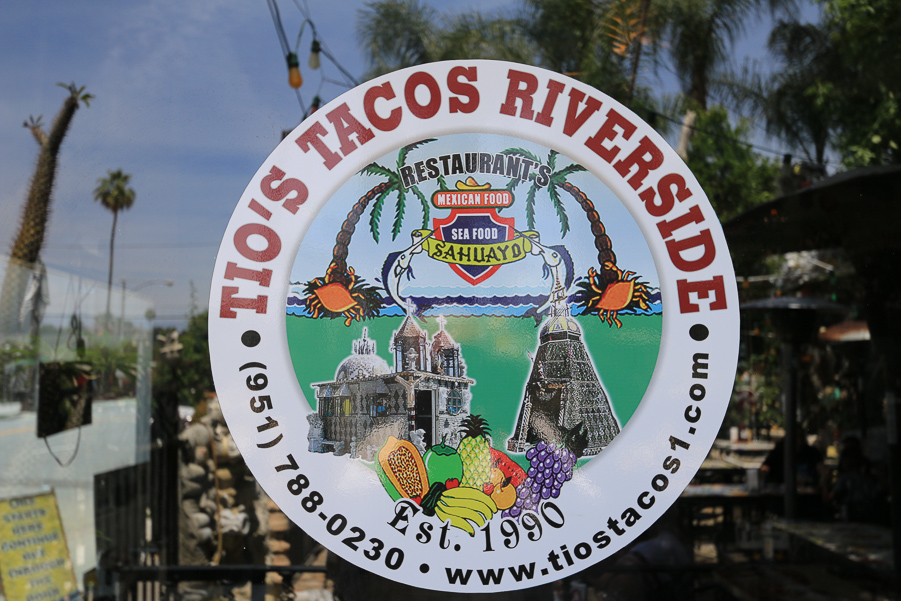 My shrimp in a garlic sauce was delicious.
And Judy's cheese enchiladas are always a hit.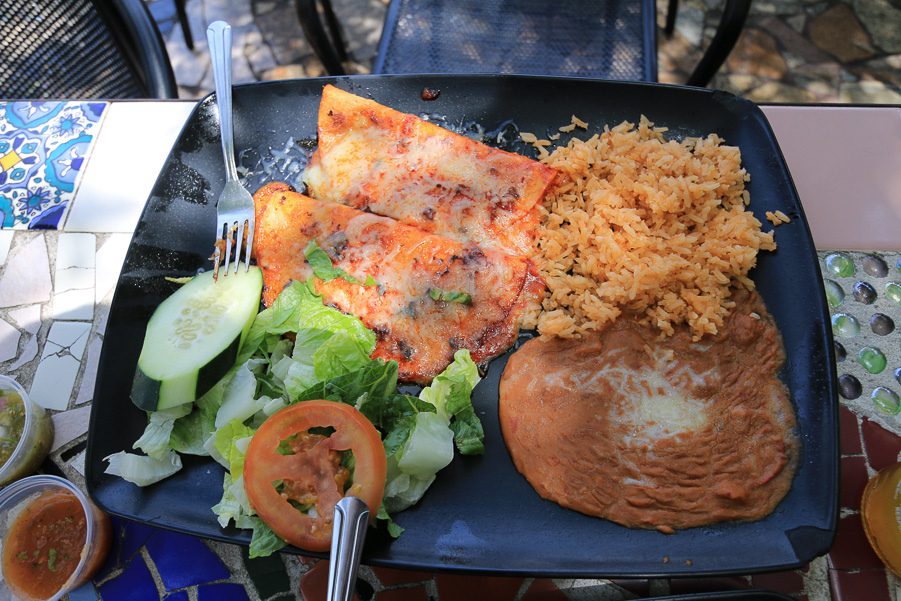 Sometimes the lunch is the real adventure!