March 2, 2023 - Thursday - Today we headed down towards the coast to visit a new museum in Orange County. The Orange County Museum of Art is located in Costa Mesa, CA and it officially opened in October 2022. Its 53,000 square foot building sits within a "piazza," intended for public gatherings. Since its founding, OCMA has been a leader in presenting and preserving contemporary art. When thirteen visionary women came together in 1962 to open the museum, then called the Balboa Pavilion Gallery, they shared a powerful conviction that Orange County needed a venue where important art could be enjoyed. From the seed of this idea, a small art gallery became the Newport Harbor Art Museum in 1968 and the Orange County Museum of Art in 1997. The museumís collection comprises just 4,500 objects that are not always on permanent display.
The architecture of the museum building is worth a trip in itself.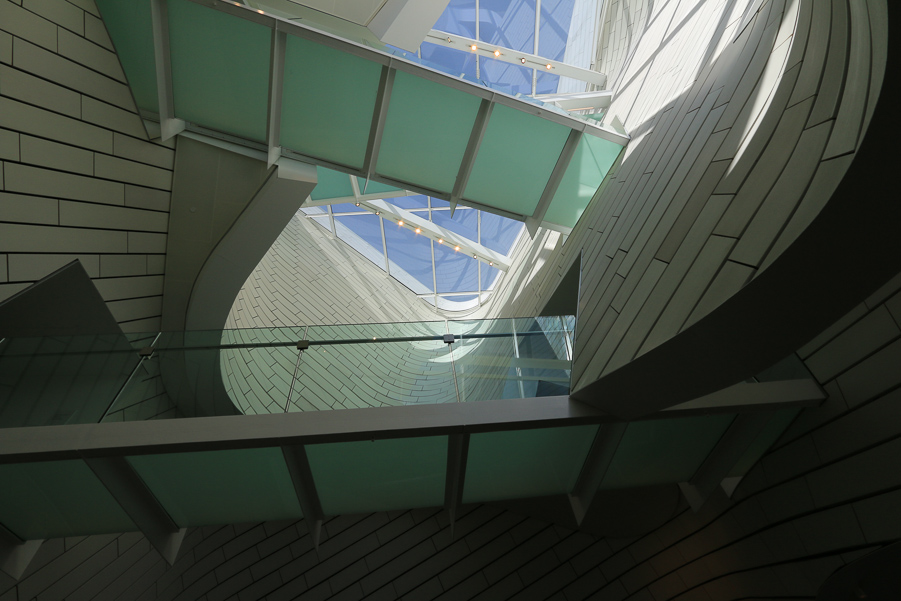 The rotating exhibit features New York artist Daniel Arsham. He works in various media and his current focus is on "eroded art," that he calls "Future Relics." He's currently showing here and at the Petersen Automotive Museum in Los Angeles.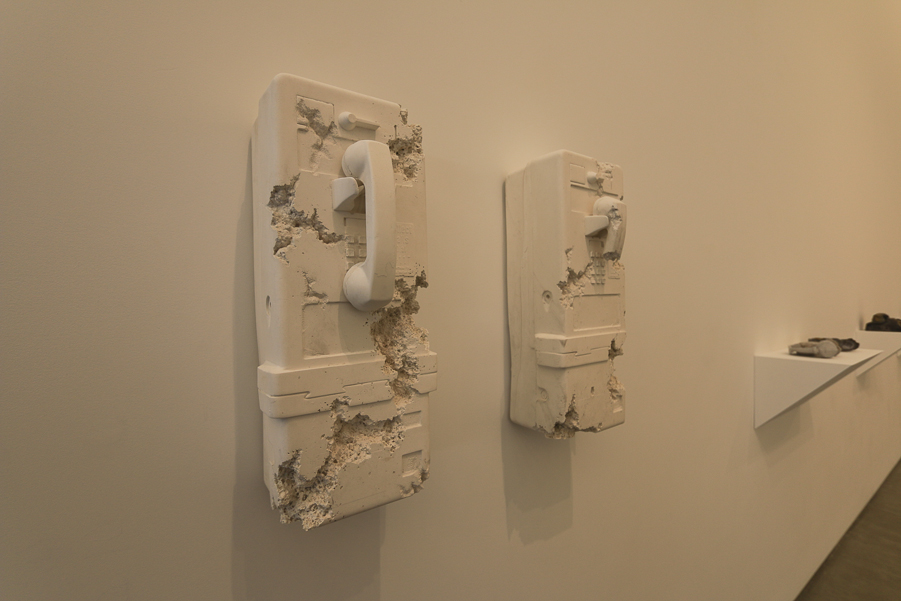 The museum does have about 30 works in their permanent collection on display.
We liked this one called "Red Dress."
We were glad that we came but my first impression was big and empty. There's a lot of space between each work.
Before the museum, we returned to the Atomic Cafe for lunch.
Judy went for their everything bagel with cream cheese.
I had their vegetarian panini called "The Nucleus." It's tomato pesto, spinach, mushroom, tomato and mozzarella cheese.
The food here is great and the staff is wonderful.