August 19, 2015 - Today we headed over to Newport Beach to visit the Orange County Museum of Art. One of their current exhibitions is entitled "My Generation: Young Chinese Artists." It is an extended look at the new generation of artists emerging in mainland China since 2000, the year that China opened wide its doors to international artists and that Chinese artists began to command attention in the global arena. All artists in this exhibition were born after 1976, the year that Mao Zedong died, ending its Cultural Revolution. Almost all of them are products of the "One Child Policy" and have grown up in a country with a high-powered market economy.
All types of media are used in the compositions presented.
These animal motifs include a panda, a frog, a rhinoceros and a bunny.
This still arrangement is complemented by a live action animation on the opposite wall.
Before the museum we had decided to have lunch at Canaletto Ristorante Veneto, which is located in the nearby Fashion Island Shopping Mecca of Newport Beach. After being seated, you can only imagine our surprise when our nephew, Brandon Haas, shows up at our table. We knew that he working as a waiter at some restaurant down here, but we had no idea it was the one that we had unknowingly picked.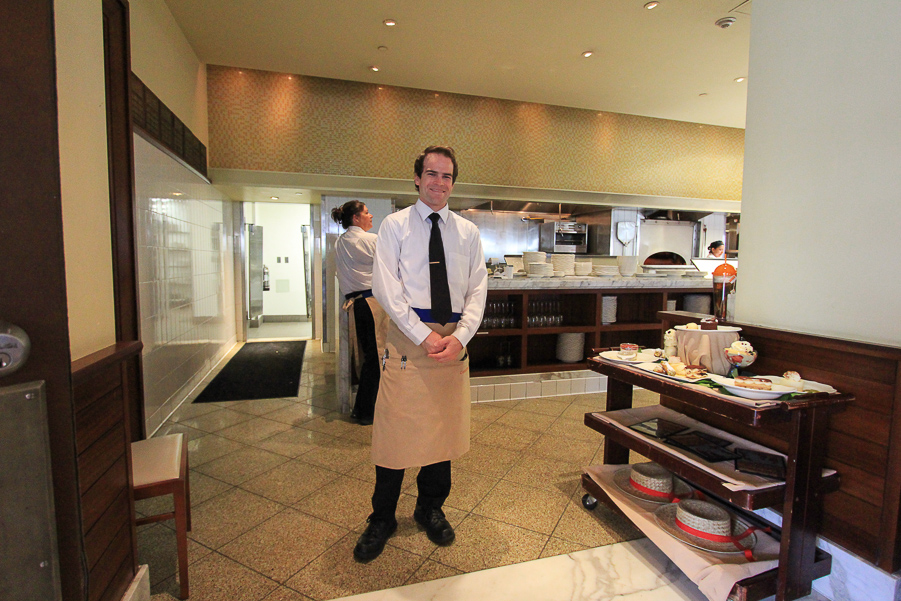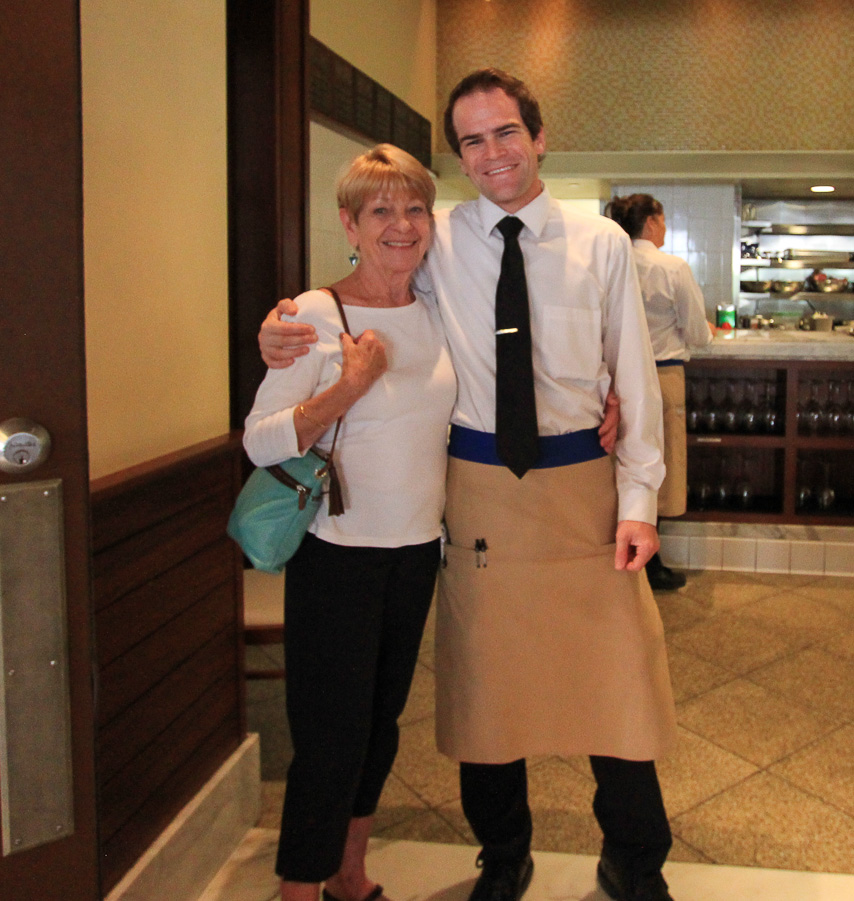 Well, needless to say, we ate like royalty today. Our waitress, Lisa, treated us to their "Bruschetta al Pomodoro," which is grilled ciabatta bread rubbed with garlic, topped with marinated chopped tomatoes, fresh basil and Kalamata olives. My entree was their "Linguine Buranella," which is a thin flat pasta with clams, mussels, prawns and scallops tossed with spicy tomato sauce, Trebbiano wine, garlic, Calabrian peppers and anchovies. Judy's entree was their "Casonzei con Stracchino e Pere," which is a house made ravioli filled with roasted pear, Grana Padano and mozzarella tossed with asparagus and a Stracchino cheese sauce, all topped with toasted walnuts.
And then Brandon treated us to dessert, their "Soffiato al Cioccolato," which is almond and hazelnut chocolate cake, served warm with a caramel sea salt gelato and raspberry sauce. It was heaven, and a heck of a surprise!