August 25, 2017 - We drove down into San Diego County today to visit the Oasis Camel Dairy in Ramona. The camel farm is about 34 acres in size and all of the 20 camels here are of the one-humped dromedary species, which are also called Arabian camels. Each year the dairy hosts their "Watermelon Days" event, where the camels are fed watermelons and the visitors get to interact with them. The camels produce milk that is a little bit salty and a little sweet, but, the dairy doesn't sell raw milk due to extensive state regulations. However, the milk is used to produce bath and beauty products that are sold here and over the Internet.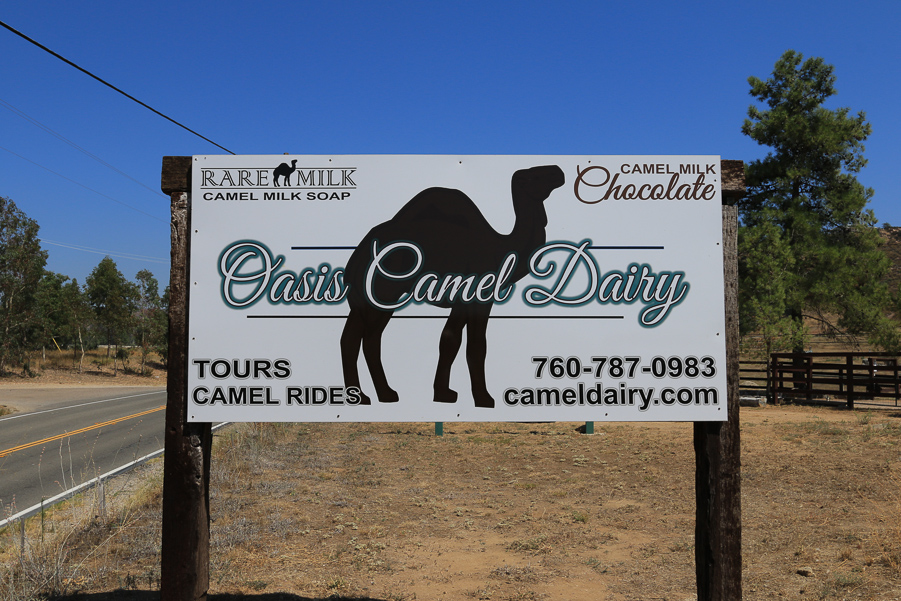 This is the main building where the gift shop is located. Judy bought a milk and honey camel milk lip balm.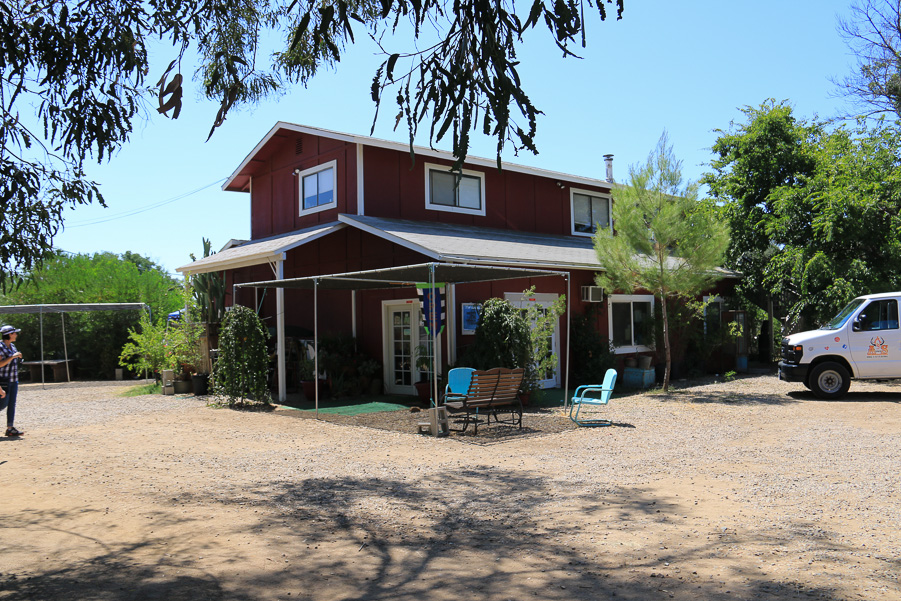 There are plenty of sheep, burros, horses and birds to keep the camels company.
One of the highlights of the farm is the opportunity to take a camel ride.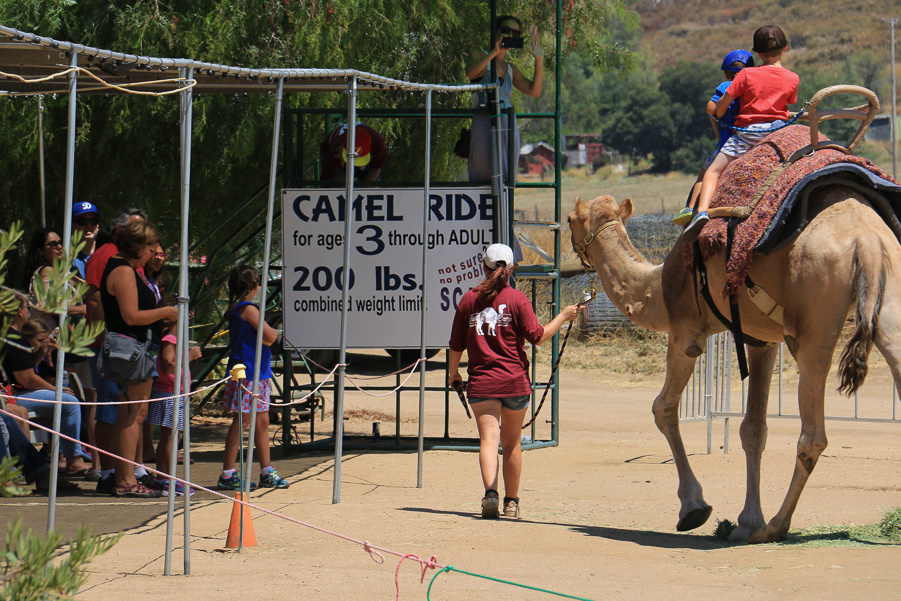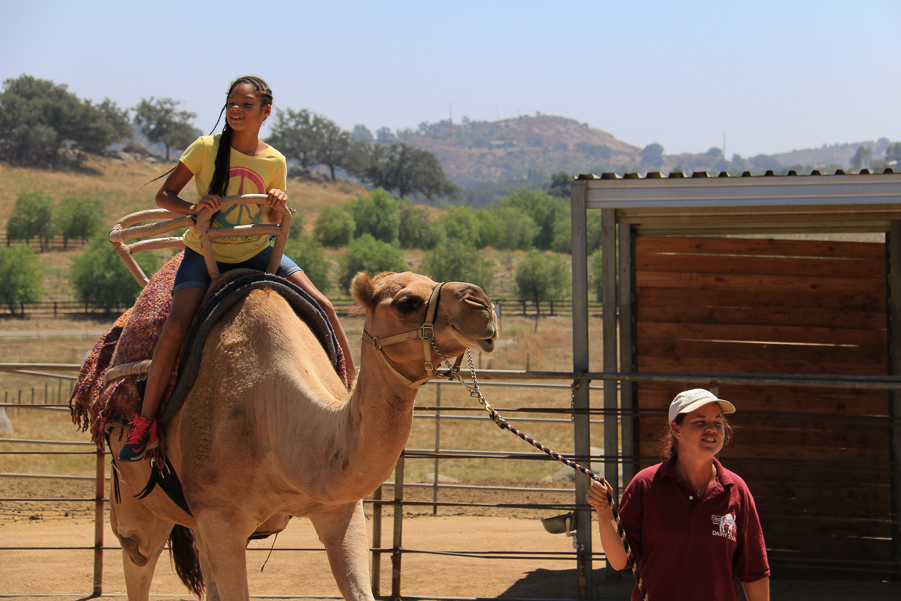 Here's the view from up top.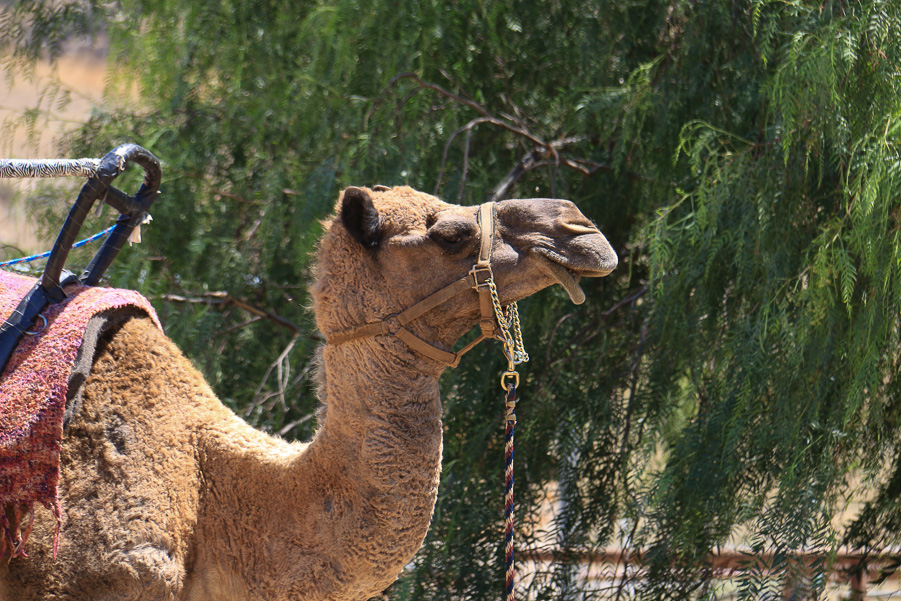 There was a magic show, which the kids loved.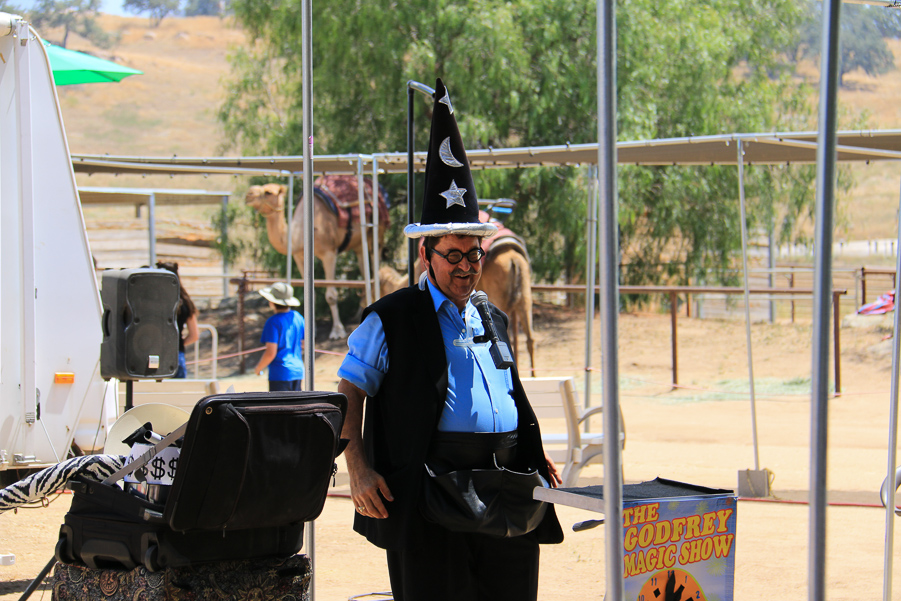 At 1:45 PM it was time for the main event, feeding watermelons to the camels.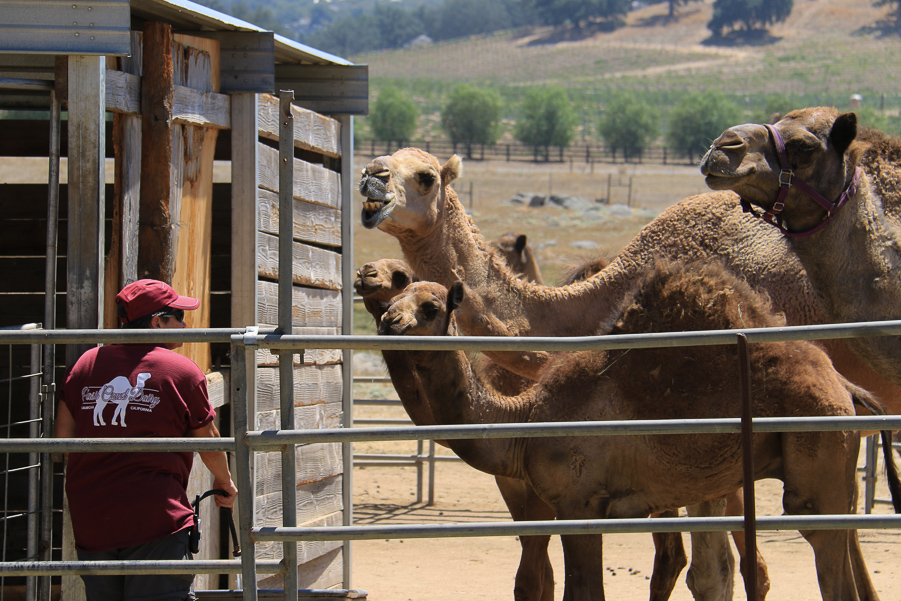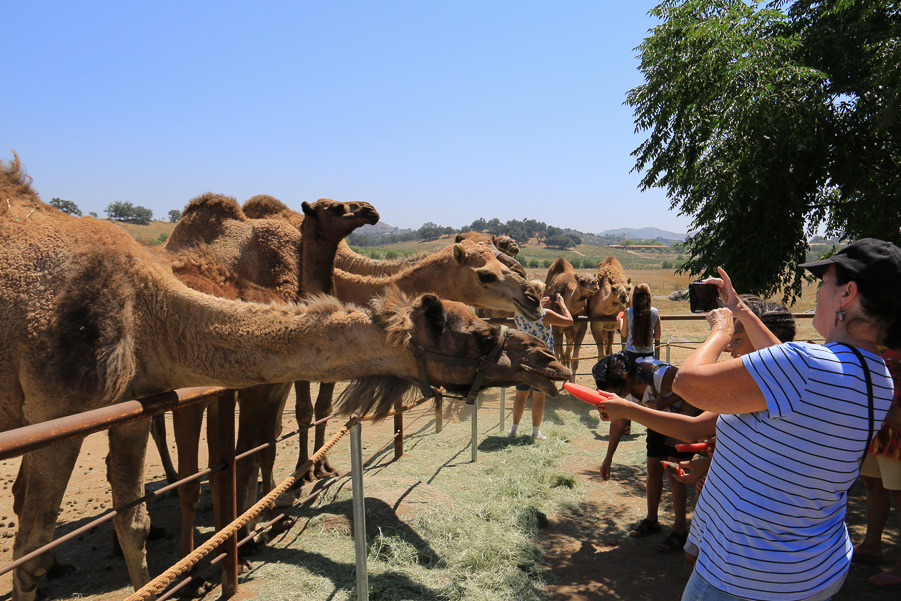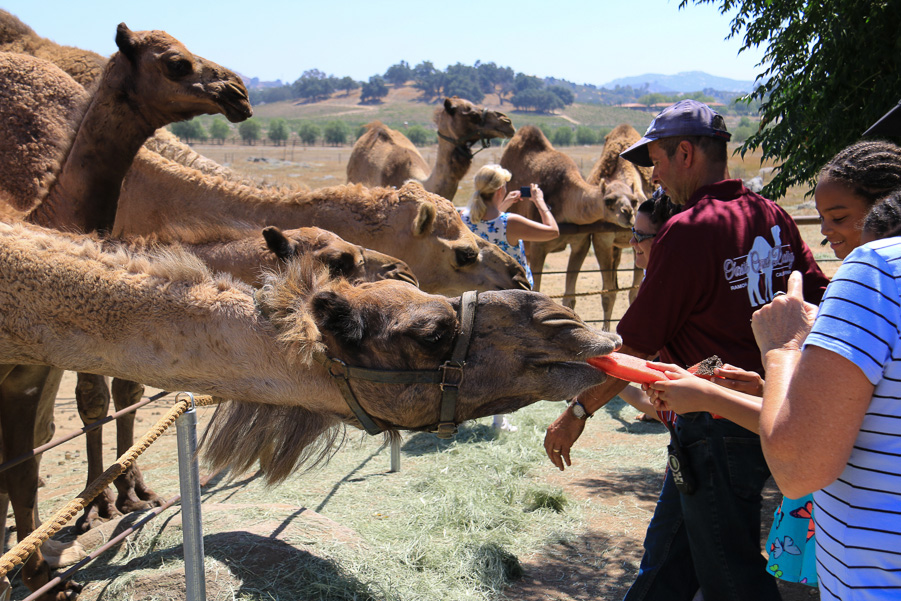 Here's Judy after she fed Diego.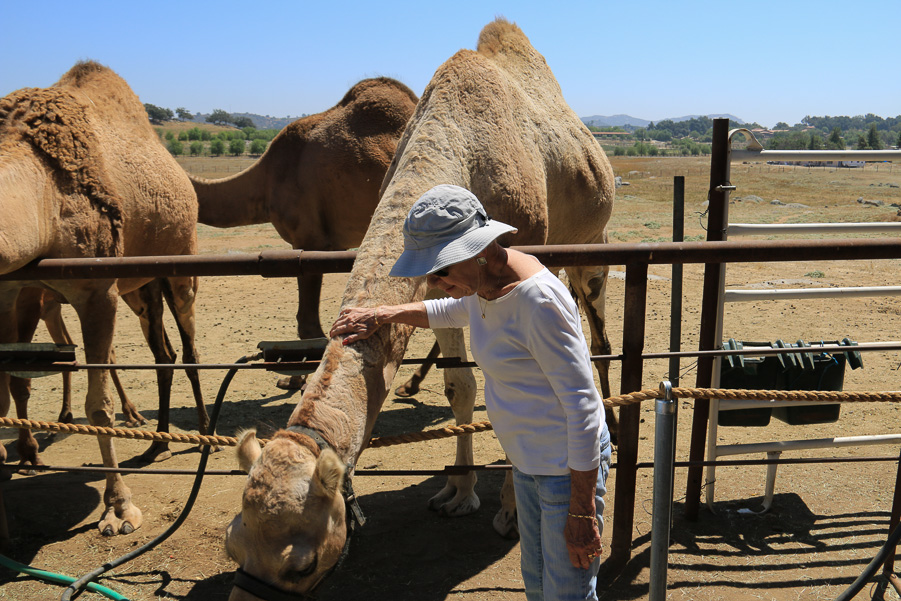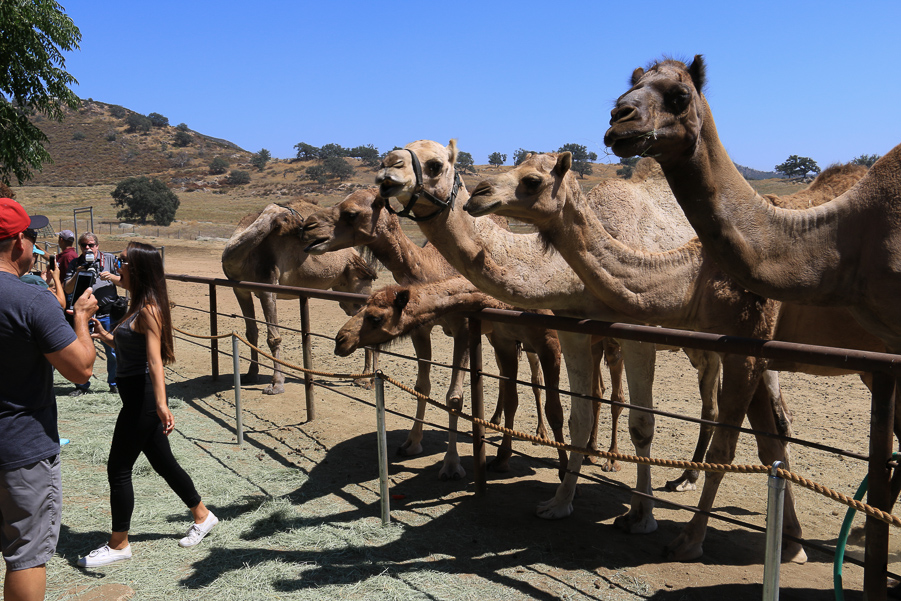 And this is the prettiest camel jockey that I've ever seen!
It ended up being a late day, but we really enjoyed ourselves. Before the farm we stopped for a quick lunch at D'Carlo's Restaurant in downtown Ramona. It's a bar and grill and the food was very good. We stuck with basics; a cold meatloaf sandwich for me and a tuna salad sandwich for Judy. It was a very memorable adventure.